When a man falls in love, he becomes overly romantic just to portray his love. And these 'good morning love quotes are a clear manifestation that guys could be very sweet.
Sometimes I wish there was no alarm clock because that is the only device which wakes me up while I am dreaming of you.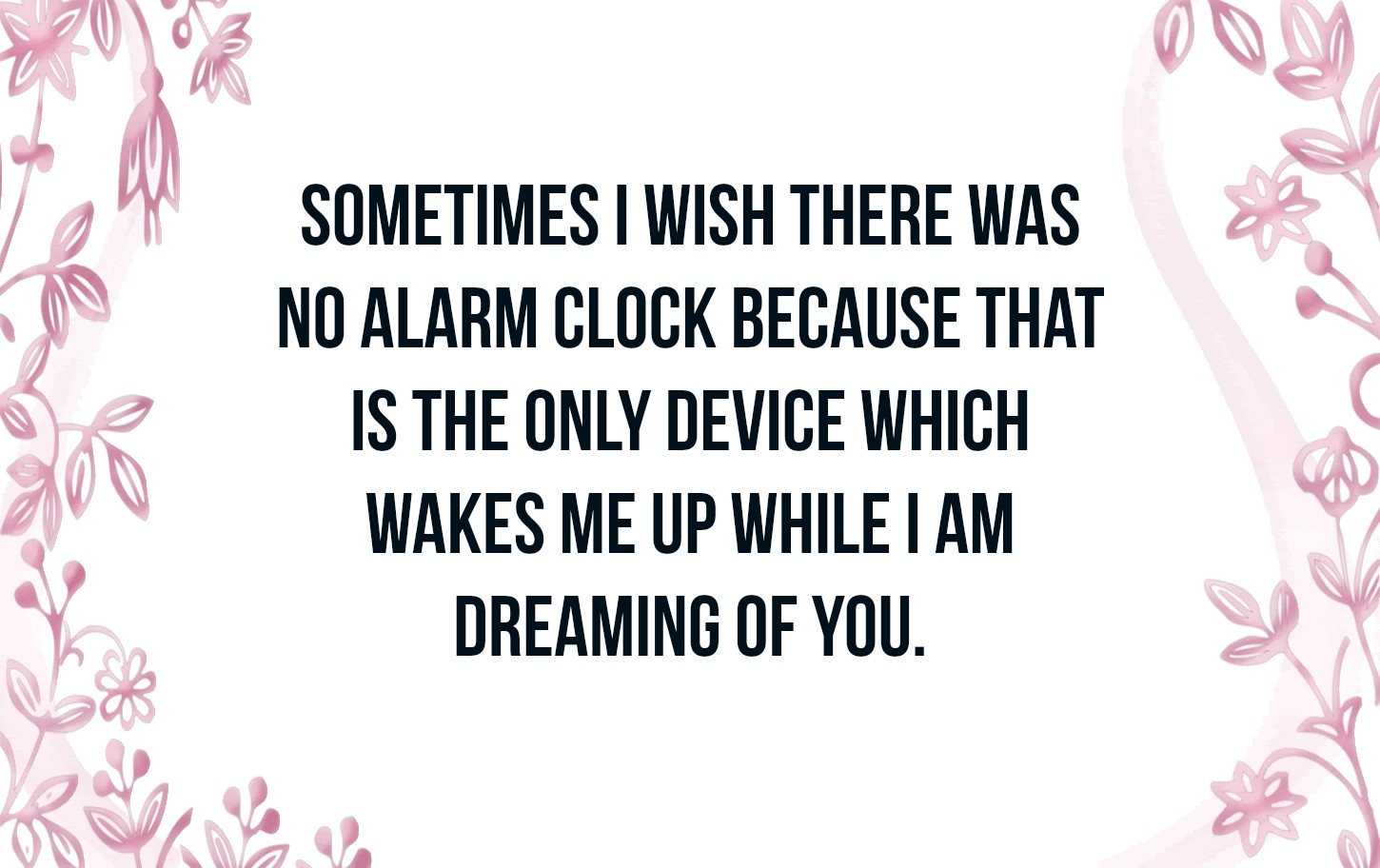 Every morning is a joy because it is another chance to see your lovely smile, your penetrating eyes and your sweet lips. I cannot wait for this night to pass and to see you again in the morning.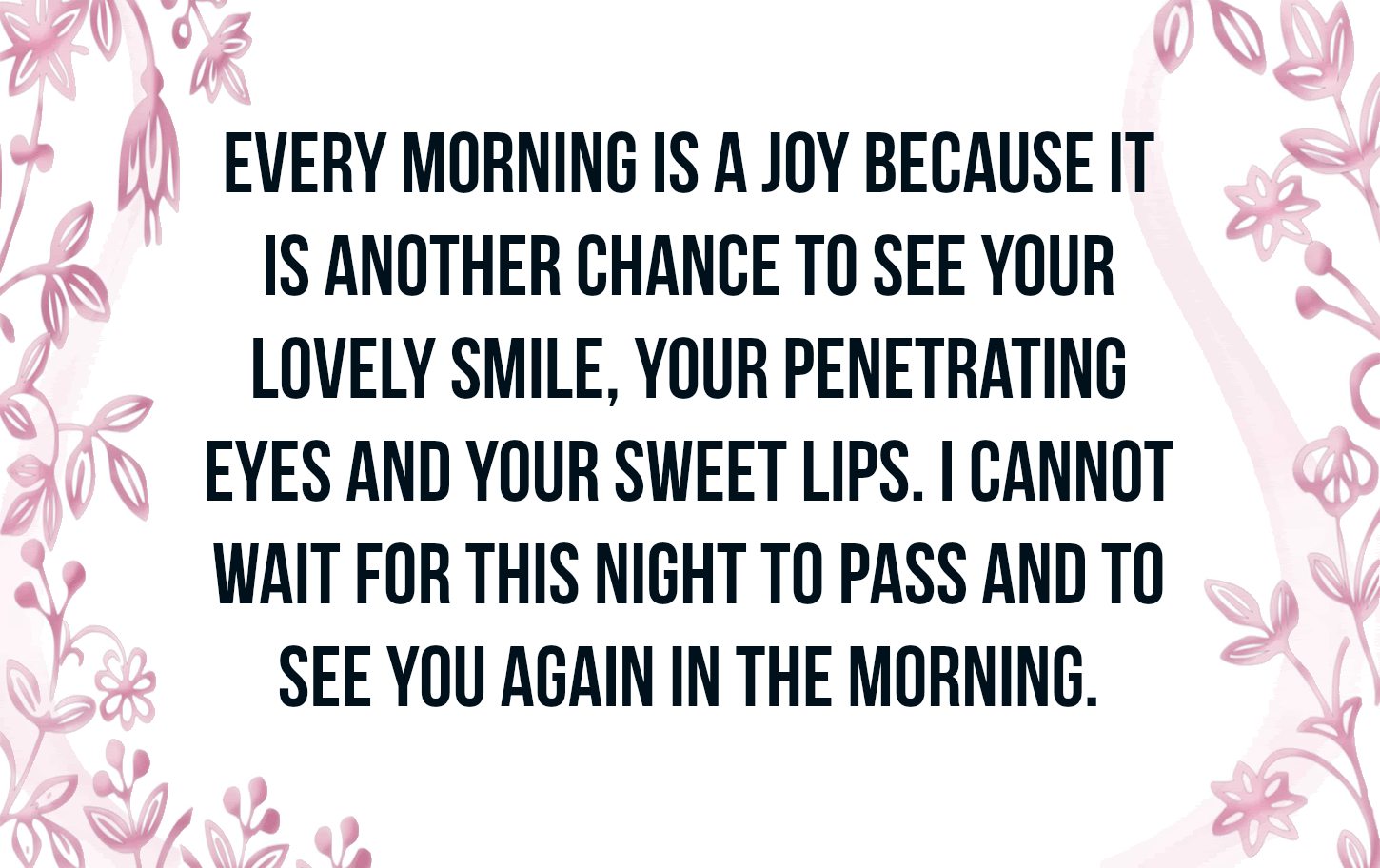 May the rising of the sun symbolize of our love. This is another great day, filled with promise and joy. I love you my girl, now and always. Good morning.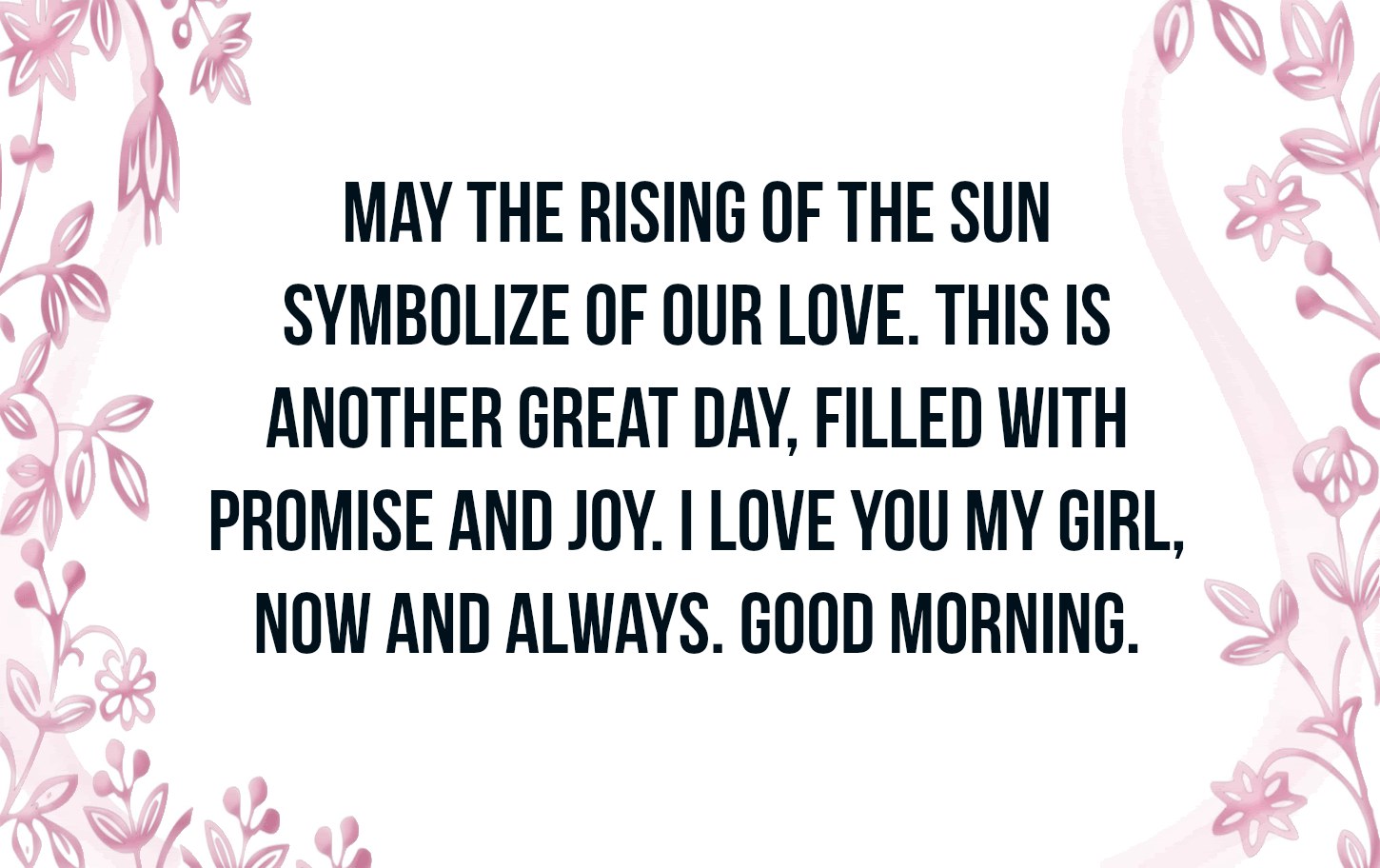 The best feeling in the world is to know that you are mine and I am yours. Every morning that is enough for me to have a good day.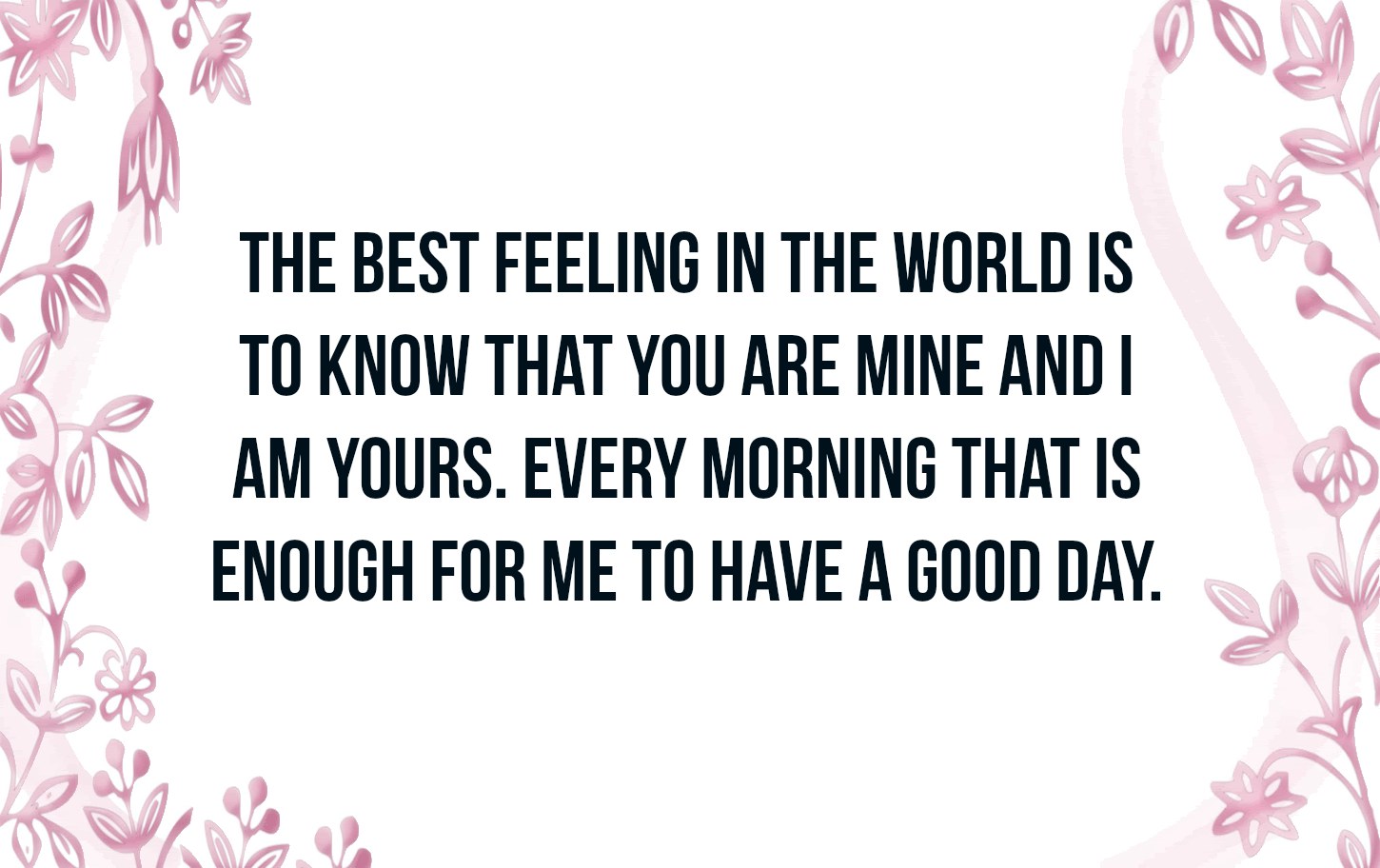 I say that there is nothing more beautiful and lovely like a wonderful smile on your cute face. Good morning dear, wake up and grace my world with your lovely presence.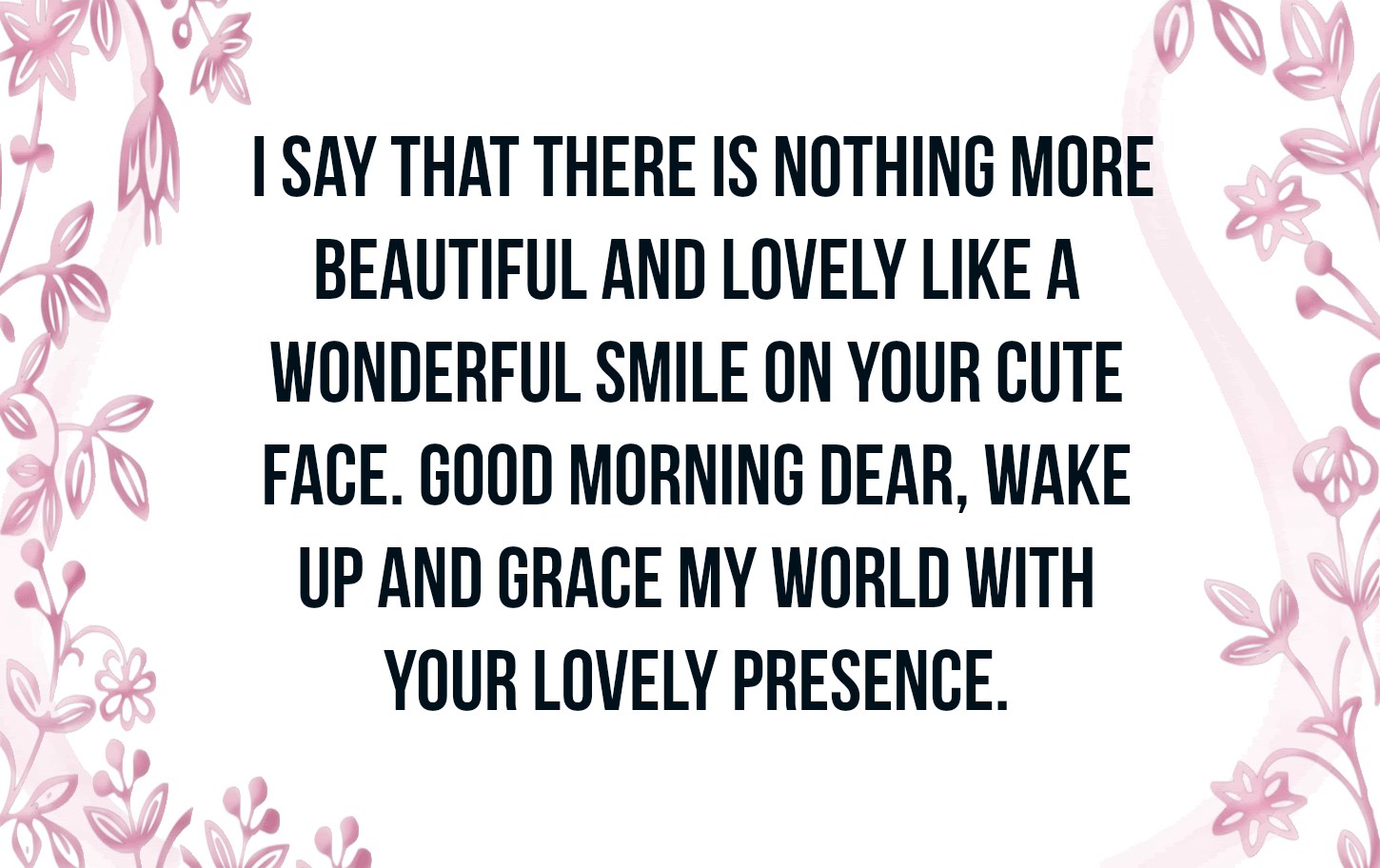 Dear love, It takes only a few second for me to think about you every morning, but the soothing smile you put on my sweet face lasts throughout the day. Good morning.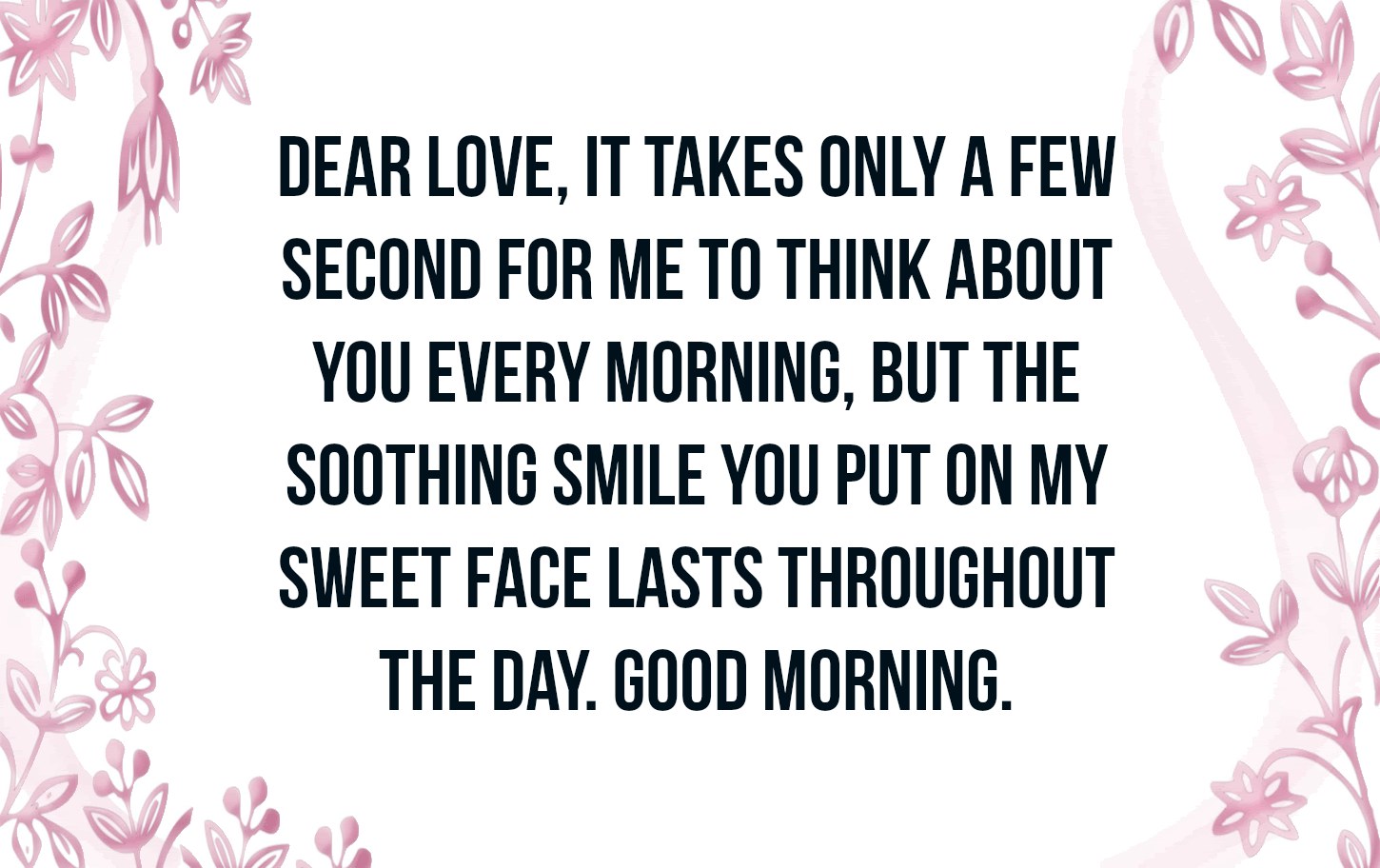 I love every rising of the sun because every morning gives me a new chance to spend my life with you. I love you my beautiful. Keep smiling always.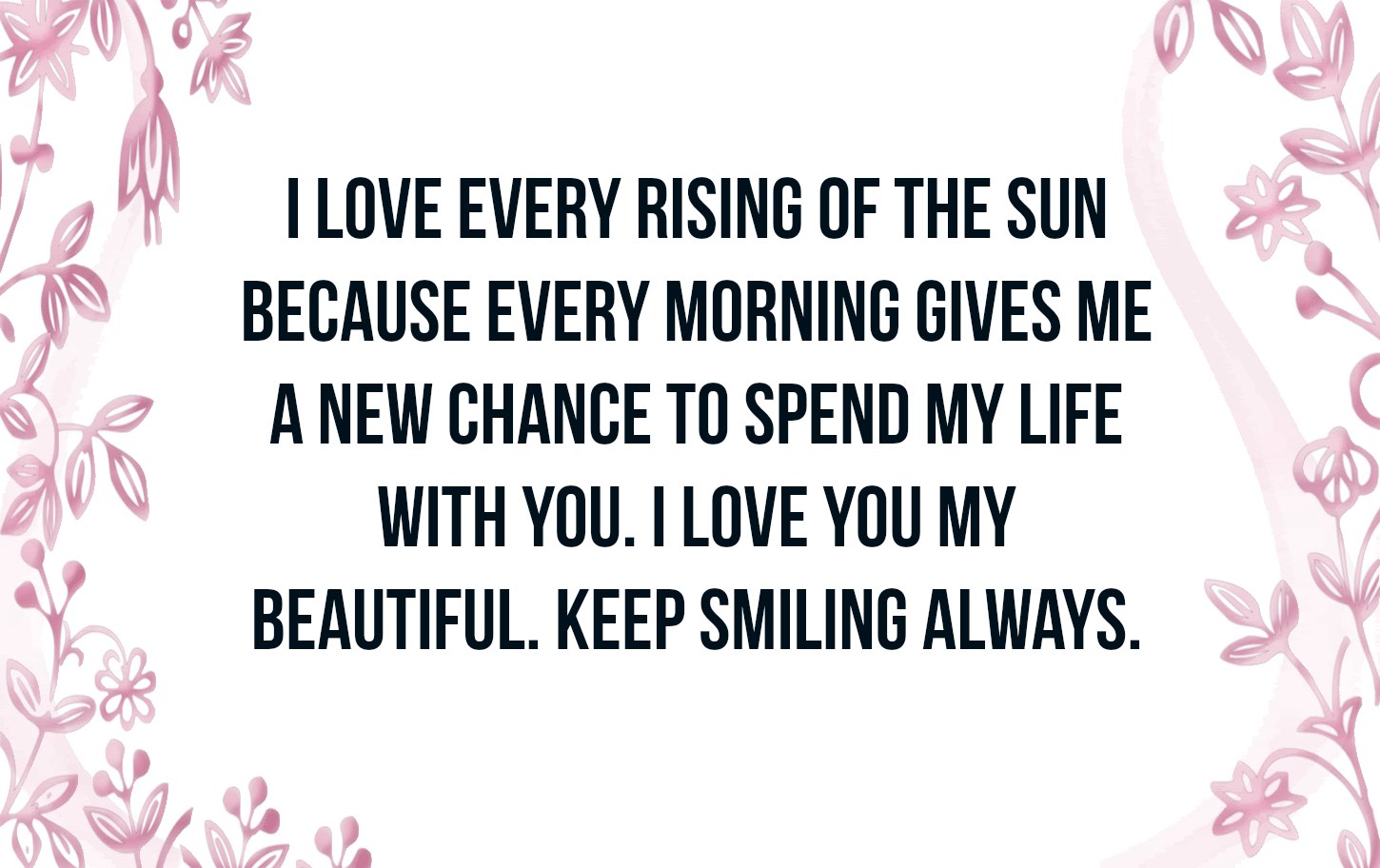 All my nights and days are filled with lot of your love. A sweet morning to you and thanks to you being my morning special.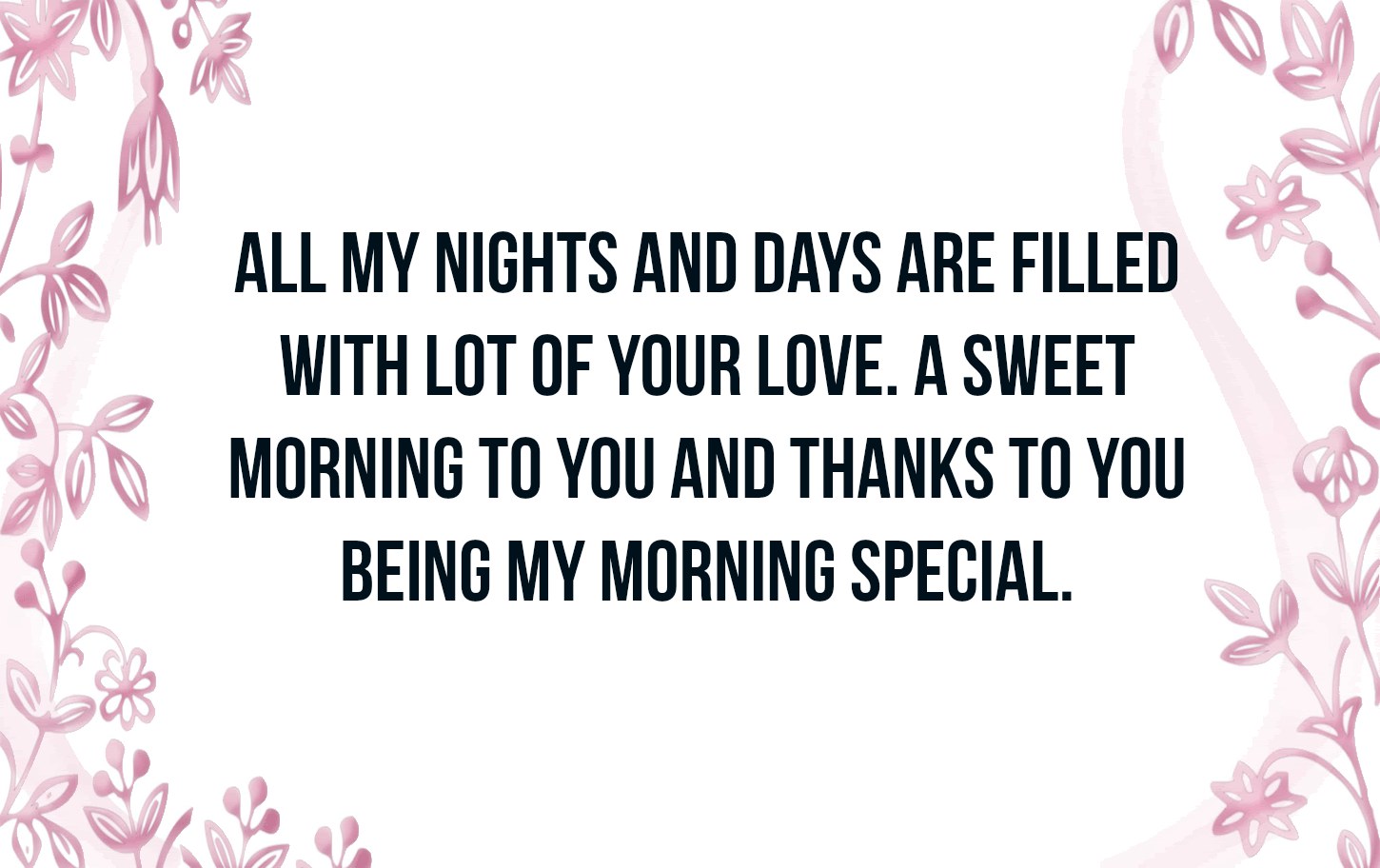 Your love is my happiness. All my days are filled with the wonder of your love. A very sweet good morning to the love of my life.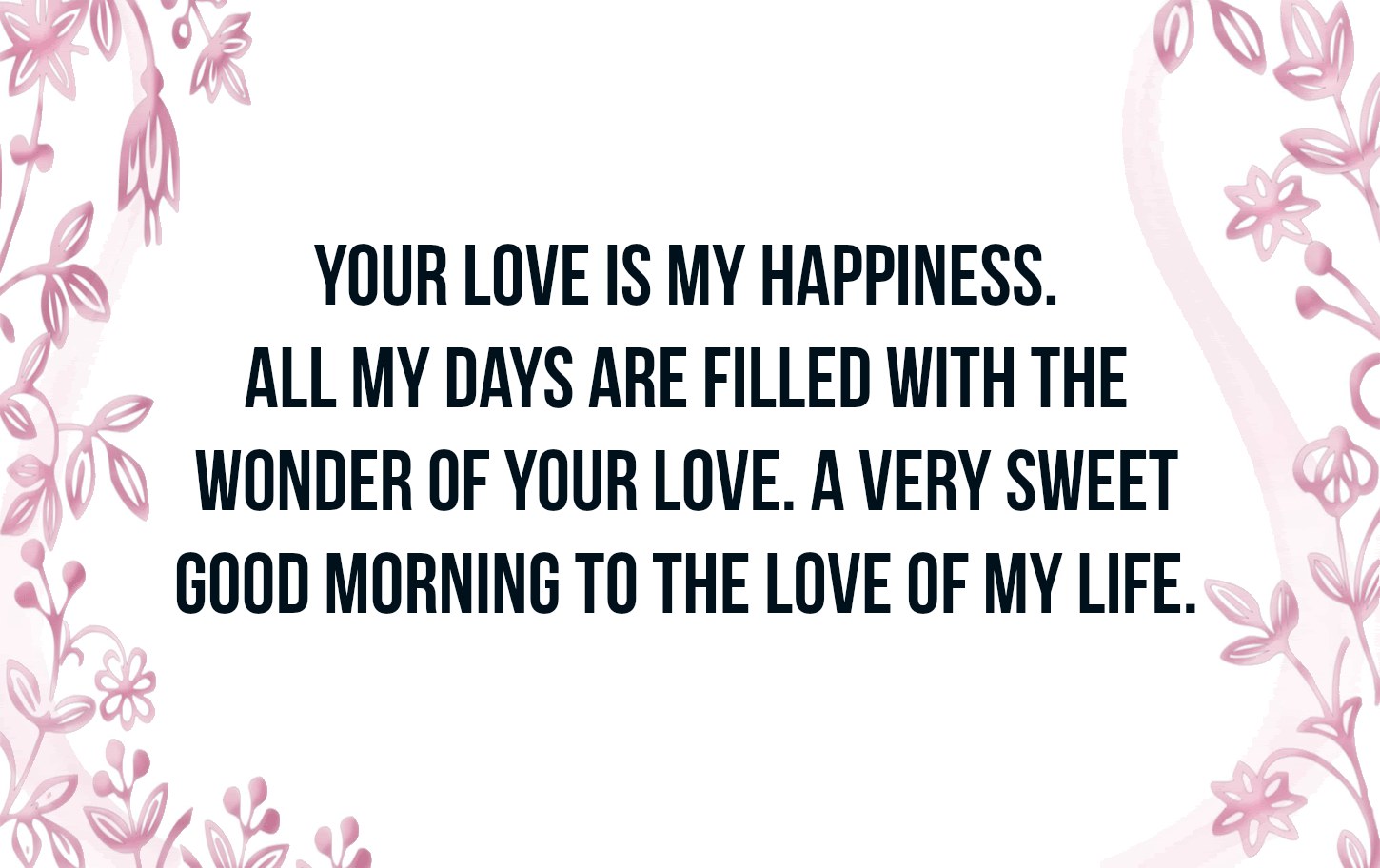 About Our Good Morning Love Quotes For Her
Starting your day with happiness is very important because once you have a bad morning, it substantially affects your entire day. One of greatest outlets of happiness is by saying sweet good morning quotes to your partner. Declaring your love and commitment to your girl every morning gives them the assurance that they want to feel.