Browse our collection of best Halloween Quotes: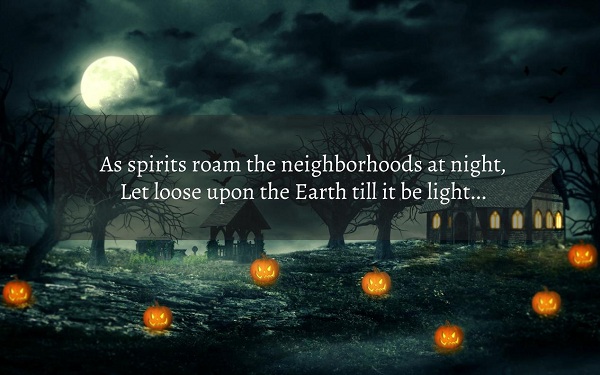 As spirits roam the neighborhoods at night,Let loose upon the Earth till it be light…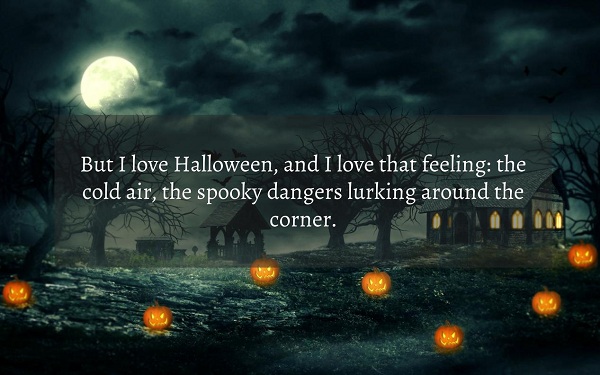 But I love Halloween, and I love that feeling: the cold air, the spooky dangers lurking around the corner.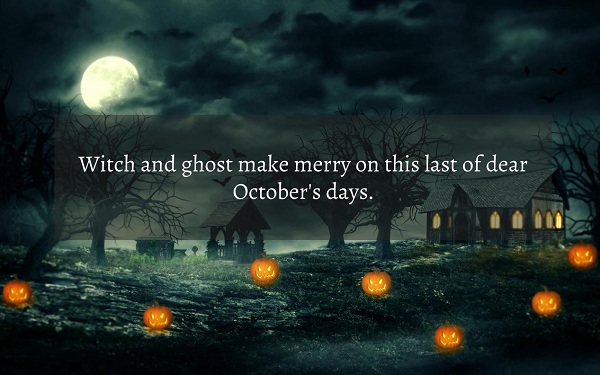 Witch and ghost make merry on this last of dear October's days.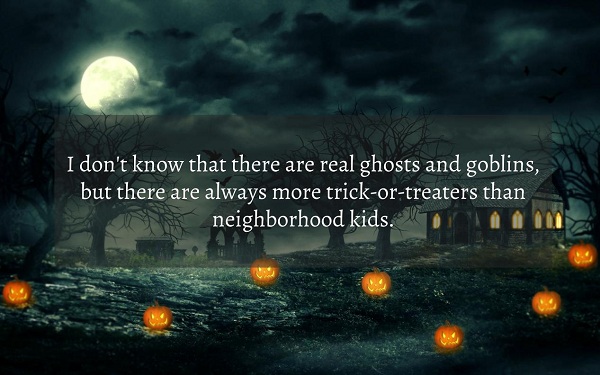 I don't know that there are real ghosts and goblins, but there are always more trick-or-treaters than neighborhood kids.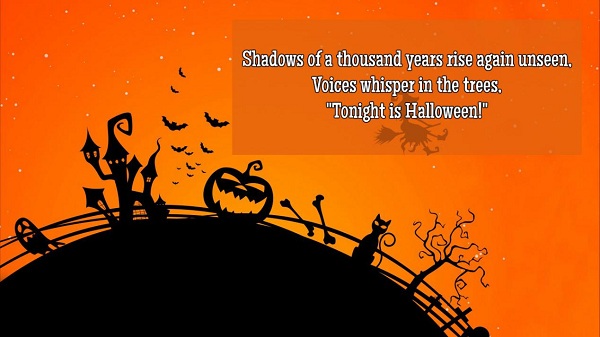 Shadows of a thousand years rise again unseen,
Voices whisper in the trees, "Tonight is Halloween!"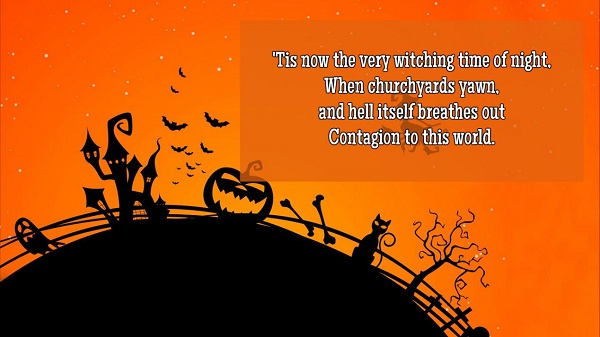 'Tis now the very witching time of night,
When churchyards yawn, and hell itself breathes out
Contagion to this world.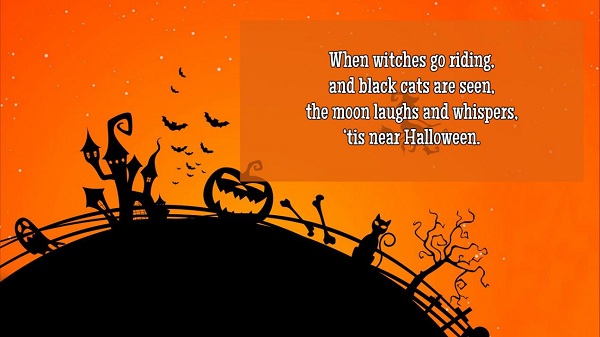 When witches go riding, and black cats are seen, the moon laughs and whispers, 'tis near Halloween.
There are nights when the wolves are silent and only the moon howls.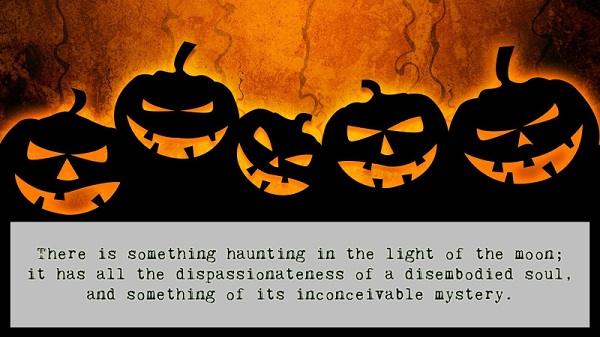 There is something haunting in the light of the moon; it has all the dispassionateness of a disembodied soul, and something of its inconceivable mystery.
Ghosts, like ladies, never speak till spoke to.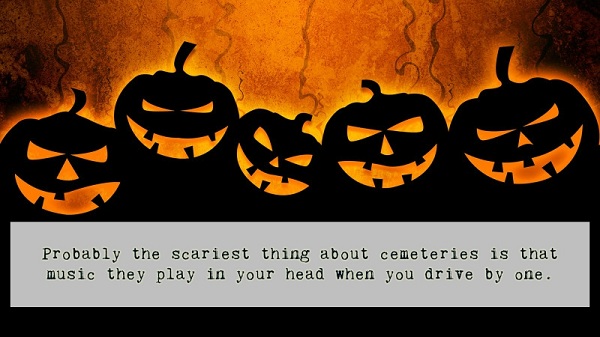 Probably the scariest thing about cemeteries is that music they play in your head when you drive by one.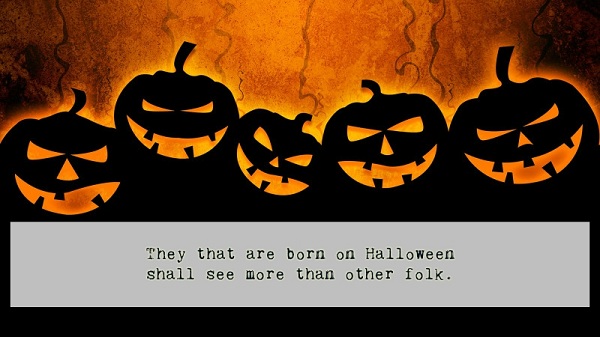 They that are born on Halloween shall see more than other folk.
About Halloween Quotes
It's that time of the year again where darkness will be as fascinating as ever with all the creepy costumes, peeping pumpkins and trick-or-treats. Halloween, actually, is not just all about superstitions; it's a celebration to remember the people who have gone past the earthly dimensions. This yearly gathering allows people to pause and pay homage to their dead loved ones. But aside from church services and vigil, Halloween is quite known for its spooky yet amusing traditions.
And for this year's Halloween celebration, there are seriously heaps of ways to make it more attractive and memorable. Costume parties is and will always be on top of the list, where you can wear your favorite scary character even for a night. Other scary yet fun things to do on Halloween would be visiting a real haunted house, making a documentary in a ghost town, taking a ride inside a horror-themed park, watching horror movies all night, throwing a murder mystery party and a lot more. To complete the Halloween madness, make sure you utilize these witty and funny Halloween quotes to your family and friends. Halloween is definitely the perfect time to enjoy the dark season.