Diwali Wishes and Greetings
Browse our collection of the best Diwali wishes and greetings: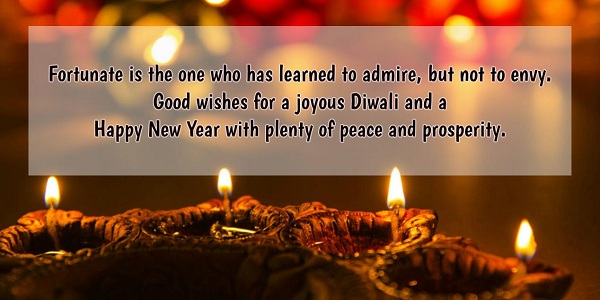 Fortunate is the one who has learned to admire, but not envy. Good wishes for a joyous Diwali and a Happy New Year with plenty of peace and prosperity.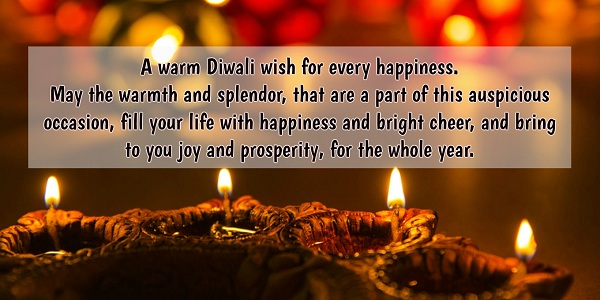 A warm Diwali wish for every happiness. May the warmth and splendor, that are part of this auspicious occasion, fill your life with happiness and bright cheer, and bring to you joy and prosperity, for the whole year.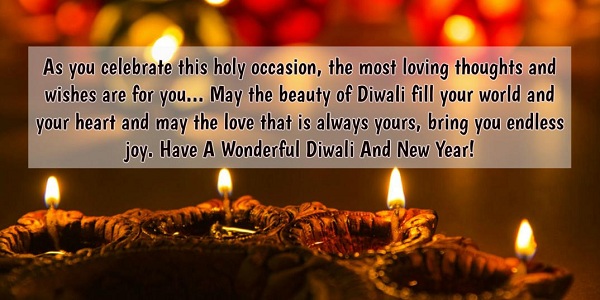 As you celebrate this holy occasion, the most loving thoughts and wishes are for you… May the beauty of Diwali fill your world and heart and may the love that is always yours, bring you endless joy. Have A Wonderful Diwali And New Year!
This Diwali, may you be blessed with good fortune as long as Ganeshji's trunk, wealth and prosperity as big as his stomach, happiness as sweet as his ladoos and may your trouble be as small as his mouse. Happy Diwali!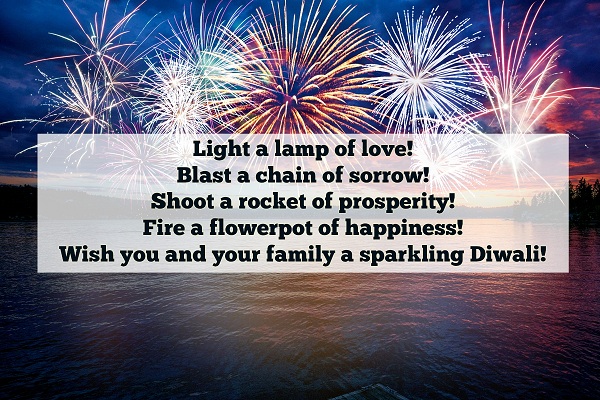 Light a lamp of love! Blast a chain of sorrow! Shoot a rocket of prosperity! Fire a flowerpot of happiness! Wish you and your family a sparkling Diwali!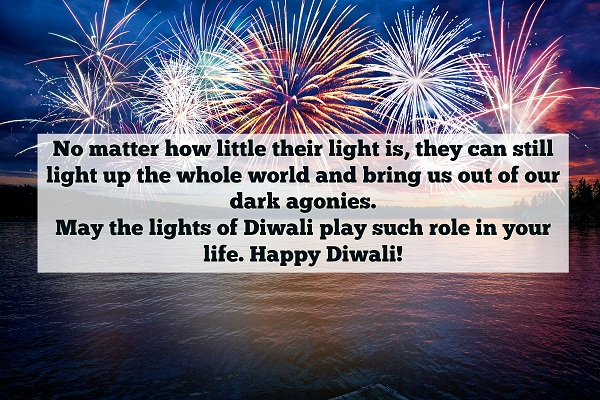 No matter how little their light is, they can still light up the whole world and bring us out of our dark agonies. May the lights of Diwali play such role in your life. Happy Diwali!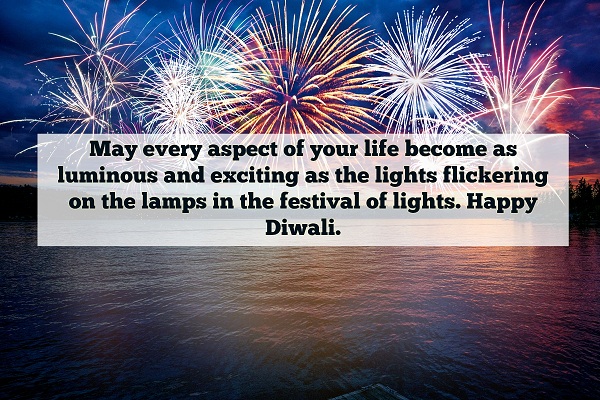 May every aspect of your life become as luminous and exciting as the lights flickering on the lamps in the festival of lights. Happy Diwali.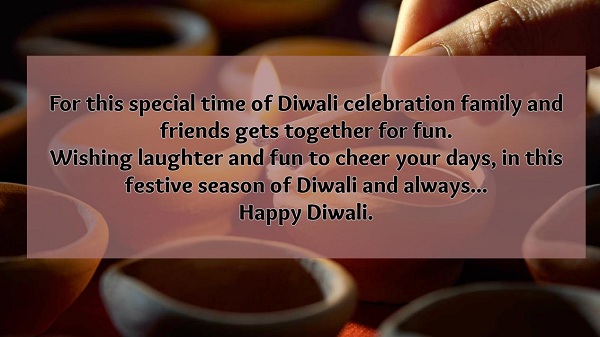 For this special time of Diwali celebration, family and friends gets together for fun. Wishing laughter and fun to cheer your days, in this festive season of Diwali and always… Happy Diwali.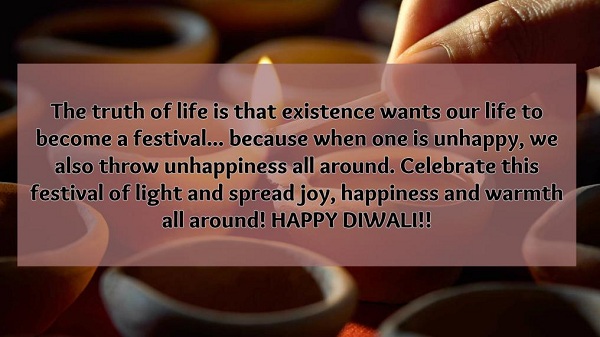 The truth of life is that existence wants our life to become a festival… because when one is unhappy, we also throw unhappiness all around. Celebrate this festival of light and spread joy, happiness and warmth all around! HAPPY DIWALI!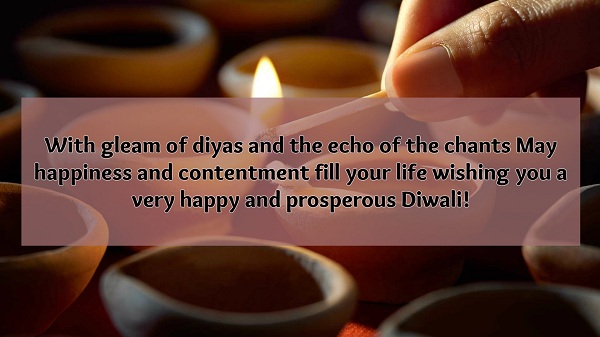 With gleam of diyas and the echo of the chants, may happiness and contentment fill your life. Wishing you a very happy and prosperous Diwali.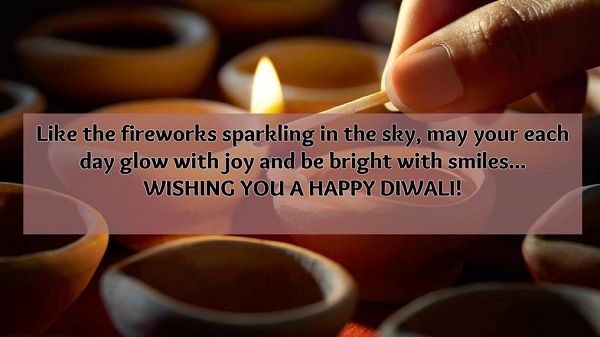 Like the fireworks sparkling in the sky, may your each day glow with joy and be bright with smiles… WISHING YOU A HAPPY DIWALI!
About Diwali Wishes and Greetings
For the Indian community, Diwali is one of the most important religious festivals that incorporates the triumph of light over darkness and good over bad. It is celebrated every middle of October and November, depending on the Hindu lunar calender. The festival also coincides with the Hindu New Year, making it a very anticipated event annually. The celebration is also known as Deepavali, which is the Hindu festival of lights. There are different observances all around the world but some of the most popular are the colorful Diya and lighting, spectacular firework displays, home decorations, prayers and feasts. The festival runs for five days and is commemorated, not just in India, but worldwide, by millions of Hindus, Jains, and Sikhs around the globe.
Diwali is never complete without the vibrant colors and tasty flavors. There will be lots of lights and sweets to celebrate the festive season. Unlike Thanksgiving that accents the traditional roasted turkey, most dishes prepared during Diwali are sweet and savory, which are also often the favorite meal for the festival. The lighting, of course, is a significant feature of the celebration, and you will be at awe with the array of colorful hues all over the world that illuminates every Diwali.