The Best Sexy Quotes To Send Someone You Love
When you're in love with someone, you can't get that person out or your head. You're crazy about them in every way possible, and you long for intimate moments together, including physical intimacy. Sexy thoughts and passionate moments are part of every love story. As you get to know each other, it's wonderful to share your wild side with your lover, and to stir up each other's feelings and emotions. That's why we decided to put together this collection of sexy quotes.
Seductive quotes
1. Kissing my neck works every time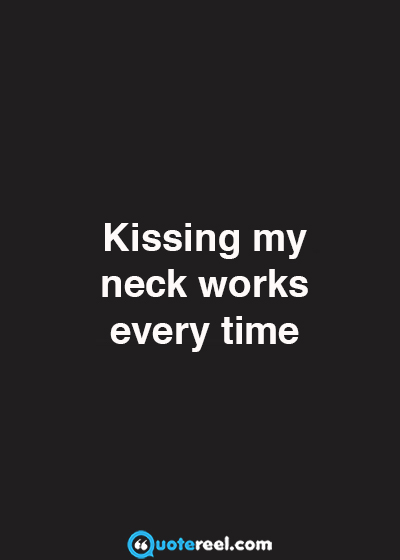 2. I miss your body on top of mine.
3. I want to be with you today. Doing nothing but chatting, laughing, hugging, and more…
4. If I buy you sexy underwear, will you wear it for me?
6. Kiss her in such a way that she can't wait until she sees you again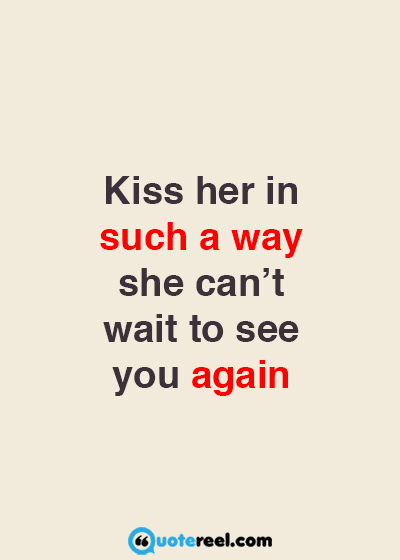 7. I like guys who break my bed, not my heart.
8. It feels so good to be touched by someone who can see the best and the worst in me, who understands my deepest thoughts, and who embraces my soul.
9. Come home home now. I can't wait until tonight.
10. I get excited when you describe exactly what you're going to do to me.
Sexy love quotes
11. When he smiled at me, my mind went blank.
12. I will not be another flower, picked and left to die. I will be wild, difficult to find, and impossible to forget. – Erin Van Vuren
13. Tell me you'll always be by my side. Or on top of me, or underneath.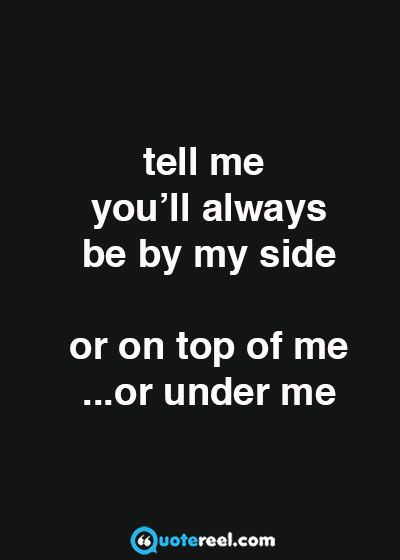 14. I think we're going to be really good at being bad tonight.
15. First make me smile, then make me sweat.
16. Get undressed. There's something we need to do.
17. Did I mention I'm turned on by every thought of you?
Sexiness is all about your personality, being genuine and confident, and being a good person.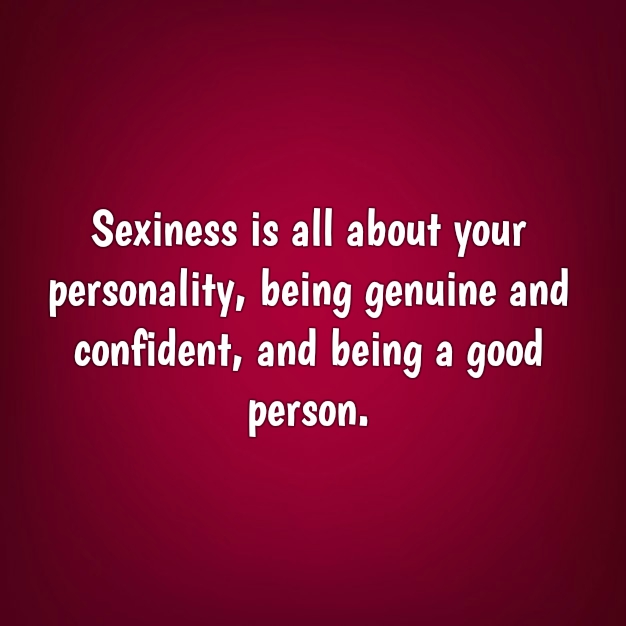 I have a crush on your mind and on your heart, but your sexy body is a huge bonus!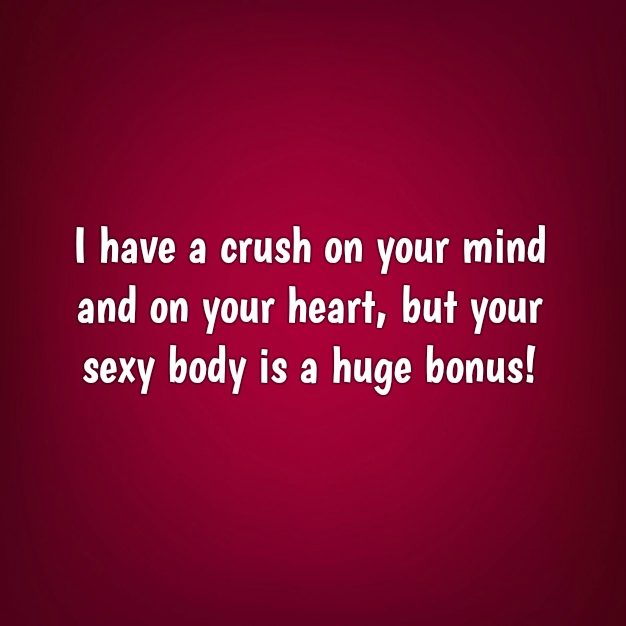 'Sexy' doesn't have to come with the price tag of being dumb.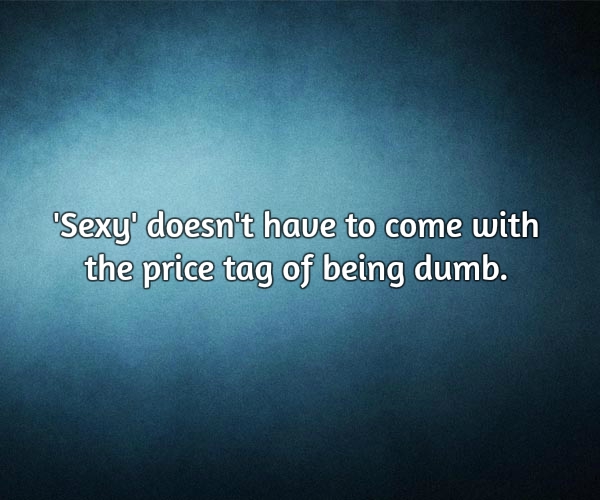 Sex appeal is 50% what you've got and 50% what people think you've got.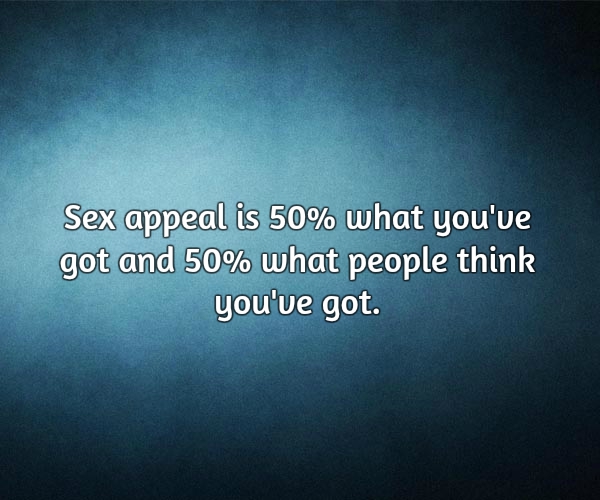 You don't have to be naked to be sexy.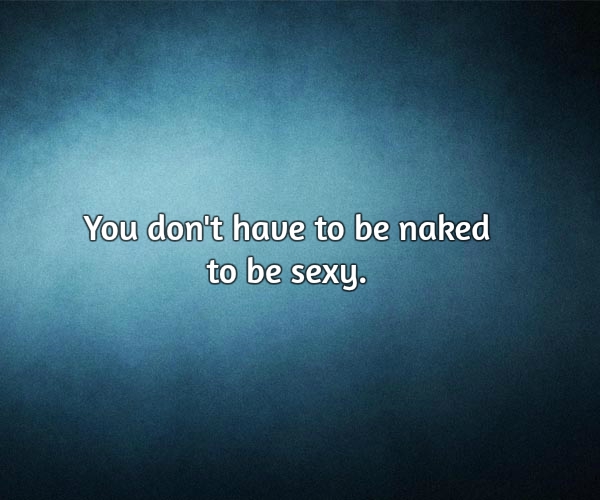 No matter what a woman looks like, if she's confident, she's sexy.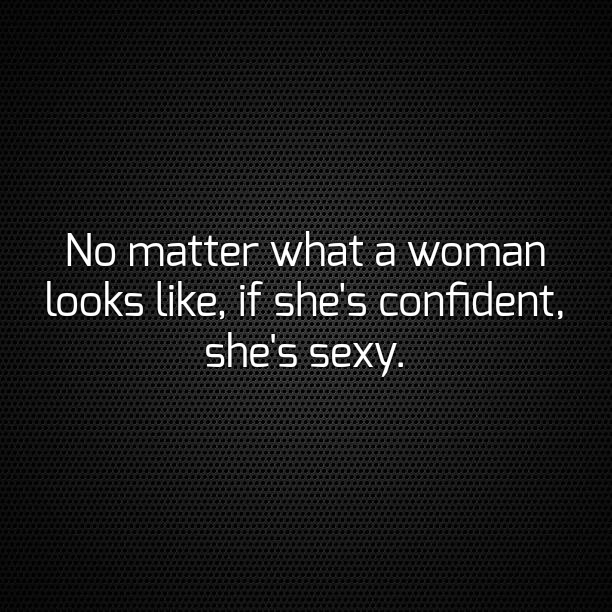 Intelligence is enormously sexy.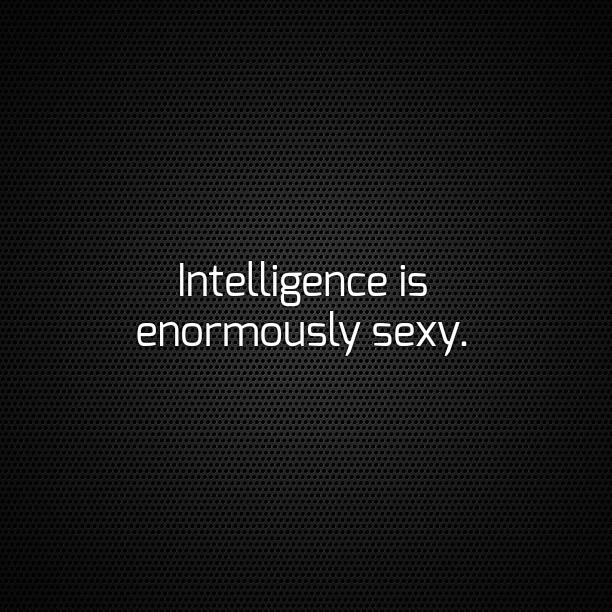 My idea of sexy is that less is more. The less you reveal the more people can wonder.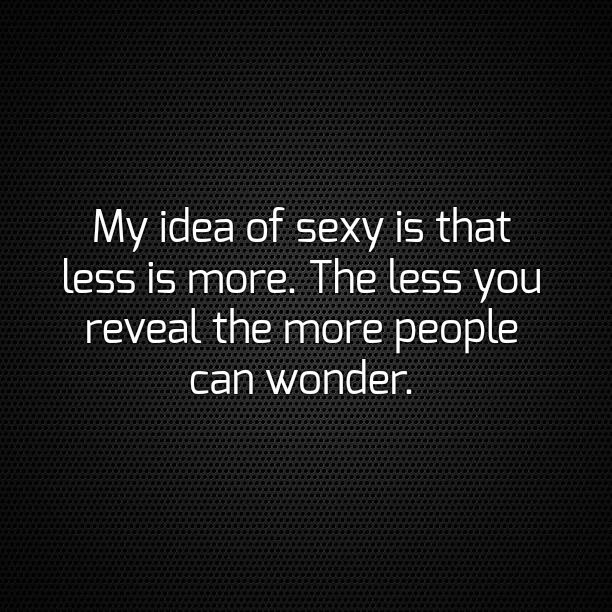 Flirty quotes
18. A good girl is just like a bad girl, except she's only bad with someone very special.
19. I like you most with a smile. And without clothes.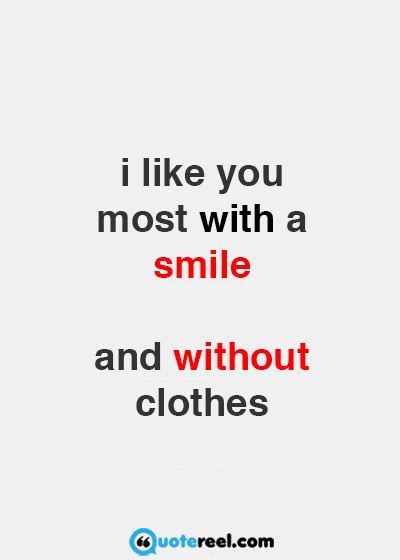 20. My whole body quivers when you are close to me.
21. The way you look at me melts my heart. When you kiss me I'm yours, and when you touch me I go wild.
22. You know that it was good when you're shaking afterwards.
23. Being a little wild never hurt anyone.
24. My mind has a sexy part that only you can bring out.
25. I always want to kiss you.
26. Yes I have a sexy imagination. You're in it right now, without any clothes.