Enjoy these funny thanksgiving quotes with your friends and family: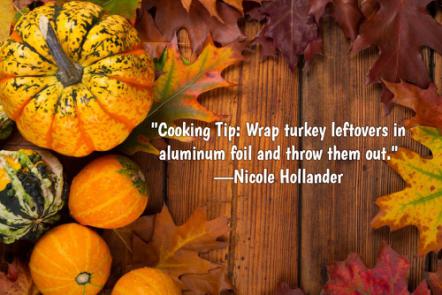 "Cooking Tip: Wrap turkey leftovers in aluminum foil and throw them out."
—Nicole Hollander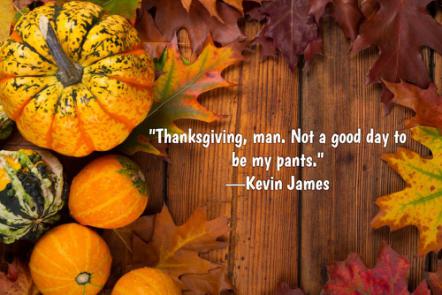 "Thanksgiving, man. Not a good day to be my pants."
—Kevin James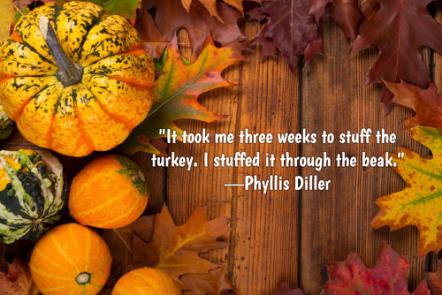 "It took me three weeks to stuff the turkey. I stuffed it through the beak."
—Phyllis Diller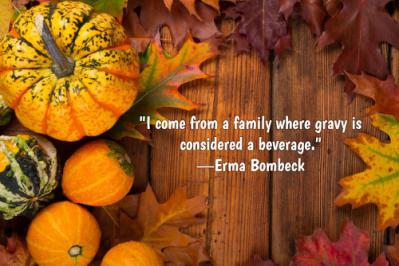 "I come from a family where gravy is considered a beverage."
—Erma Bombeck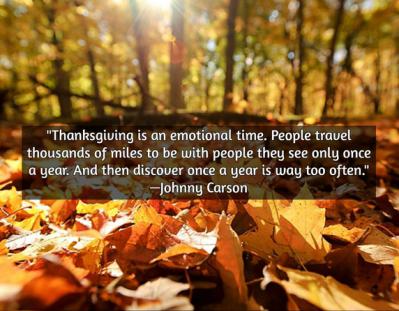 "Thanksgiving is an emotional time. People travel thousands of miles to be with people they see only once a year. And then discover once a year is way too often."
—Johnny Carson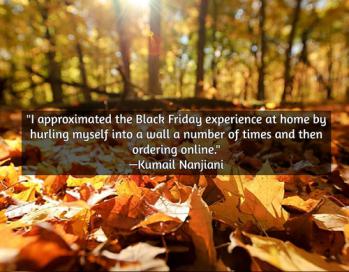 "I approximated the Black Friday experience at home by hurling myself into a wall a number of times and then ordering online."
—Kumail Nanjiani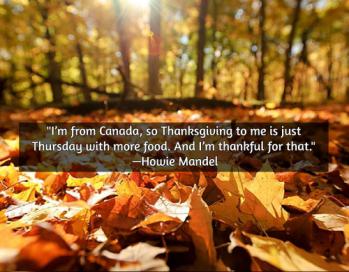 "I'm from Canada, so Thanksgiving to me is just Thursday with more food. And I'm thankful for that."
 —Howie Mandel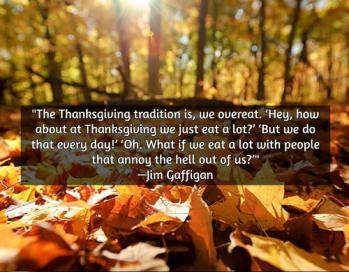 "The Thanksgiving tradition is, we overeat. 'Hey, how about at Thanksgiving we just eat a lot?' 'But we do that every day!' 'Oh. What if we eat a lot with people that annoy the hell out of us?'"
—Jim Gaffigan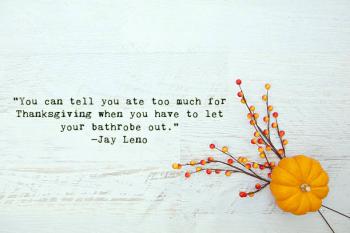 "You can tell you ate too much for Thanksgiving when you have to let your bathrobe out."
—Jay Leno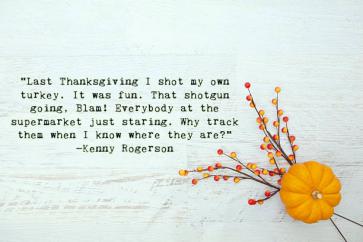 "Last Thanksgiving I shot my own turkey. It was fun. That shotgun going, Blam! Everybody at the supermarket just staring. Why track them when I know where they are?"
—Kenny Rogerson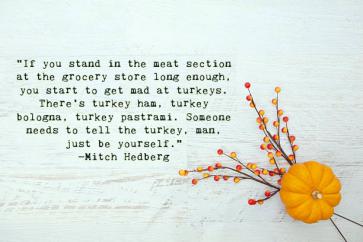 "If you stand in the meat section at the grocery store long enough, you start to get mad at turkeys. There's turkey ham, turkey bologna, turkey pastrami. Someone needs to tell the turkey, man, just be yourself."
—Mitch Hedberg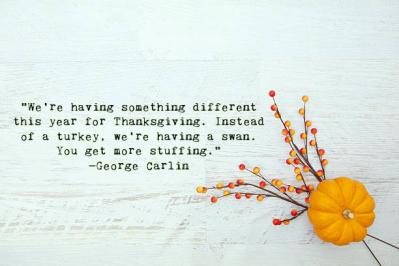 "We're having something different this year for Thanksgiving. Instead of a turkey, we're having a swan. You get more stuffing."
—George Carlin
About Funny Thanksgiving Quotes:
Thanksgiving is drawing very near and it's something very important and grand to miss. Well, this celebration only happens once a year— every fourth Thursday of November in the USA and second Monday of October in Canada. Thanksgiving is not just an ordinary occasion, but rather a big one that gathers the family in unison with a dining table full of mouthwatering dishes like roasted turkey, pumpkin pie, fruit salad, and a home filled with fall ornaments like carved pumpkins, lighted candles, and dried leaves.
Every Thanksgiving also marks the opening of the festive season— Christmas, so shopping is very popular among all walks of life. But aside from the shopping madness, there are many activities you will surely enjoy of like attending the ever impressive Macy's Parade, travelling with your family, go cycling, or play games with your kids. Though Thanksgiving is and will always be associated with heavenly feast of foods, the underlying beauty of this special occasion is about reliving the special bond of a family. Make this year's Thanksgiving more laughable and unforgettable by striking up some funny Thanksgiving quotes that will definitely stir some hearty laughter and smiles all throughout the night.