About Our I Love You Poems:
Love is definitely not just a fleeting emotion but a universal feeling that conquers all other emotions. When you are in love, you tend to do everything in all ways possible. It may be a cliche to say that 'love is blind, but it's actually very true. Love is a one, great game changer— it can melt even the coldest heart, can transform hatred into kindness and can bring goodness into someone's life. For centuries now, love has become an influential factor in self-discovery. This incredible factor helps reveal one's true self in certain situations that haven't been encountered before. It opens up a lot about a person's character that will eventually mold them into a better human being. When a person is in love, they strive to become more sensible, not just for their partners, but also for their own private lives. And the upswing of positive changes because of love is downright evident.
And if there is someone who needs your love right this very moment— whether your partner, parents, siblings, or friends, let them know you care through these beautifully crafted I Love You Poems. Well, love does not need to be expensive.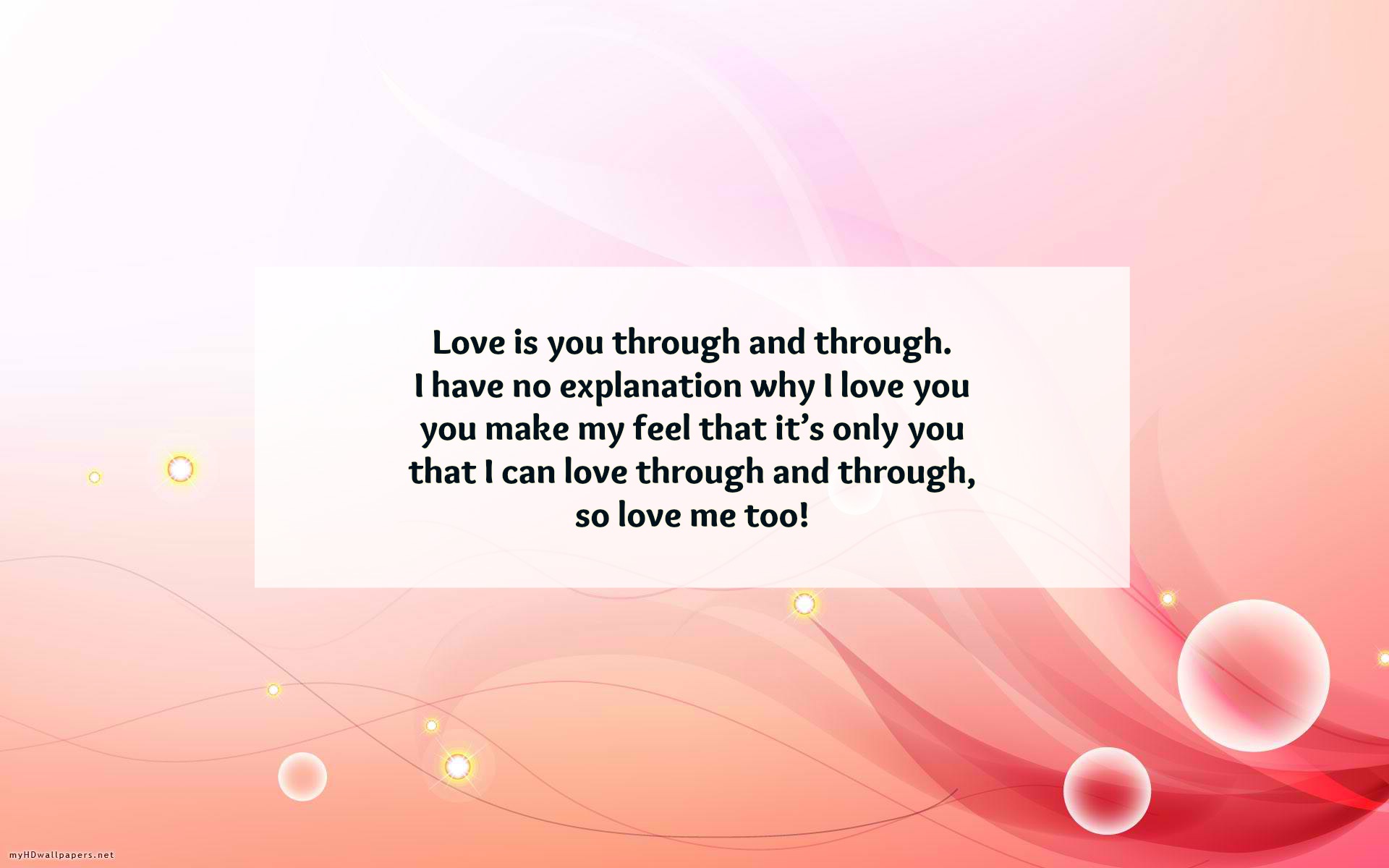 Love is you through and through.
I have no explanation why I love you
you make my feel that it's only you
that I can love through and through,
so love me too!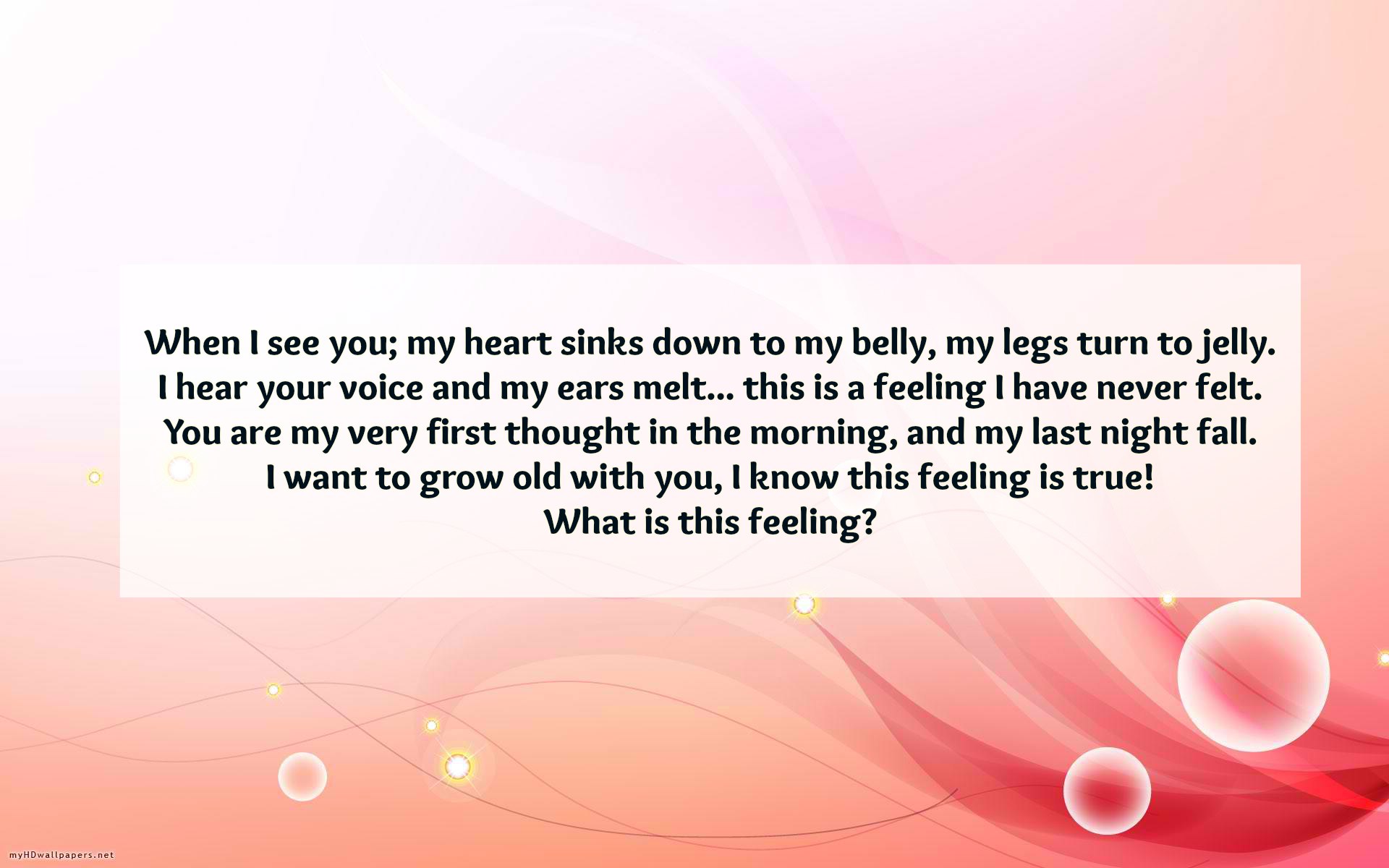 When I see you; my heart sinks down to my belly, my legs turn to jelly.
I hear your voice and my ears melt… this is a feeling I have never felt. You are my very first thought in the morning, and my last night fall.
I want to grow old with you, I know this feeling is true!
What is this feeling?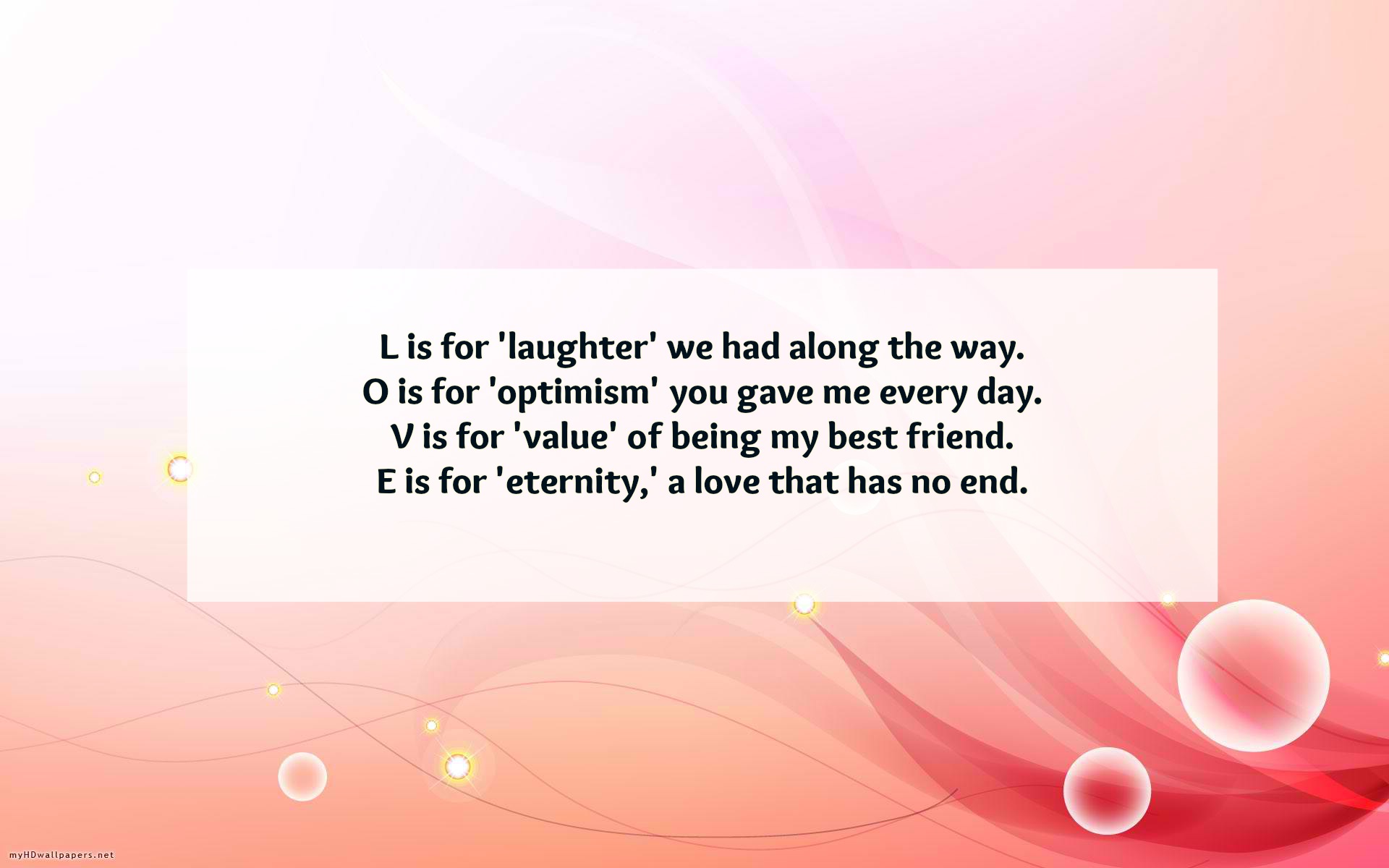 L is for 'laughter' we had along the way.
O is for 'optimism' you gave me every day.
V is for 'value' of being my best friend.
E is for 'eternity,' a love that has no end.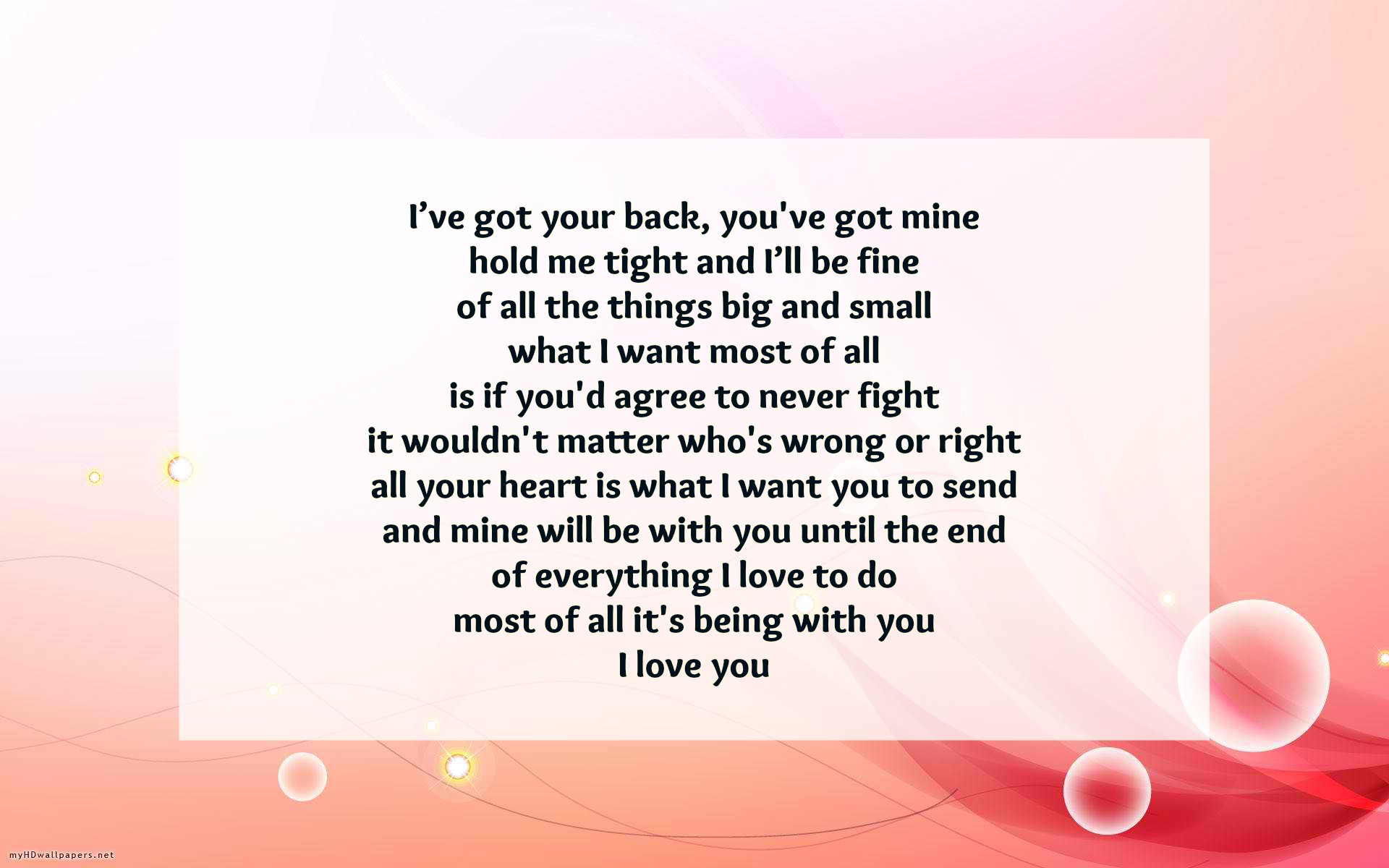 I've got your back, you've got mine
hold me tight and I'll be fine
of all the things big and small
what I want most of all
is if you'd agree to never fight
it wouldn't matter who's wrong or right
all your heart is what I want you to send
and mine will be with you until the end
of everything I love to do
most of all it's being with you
I love you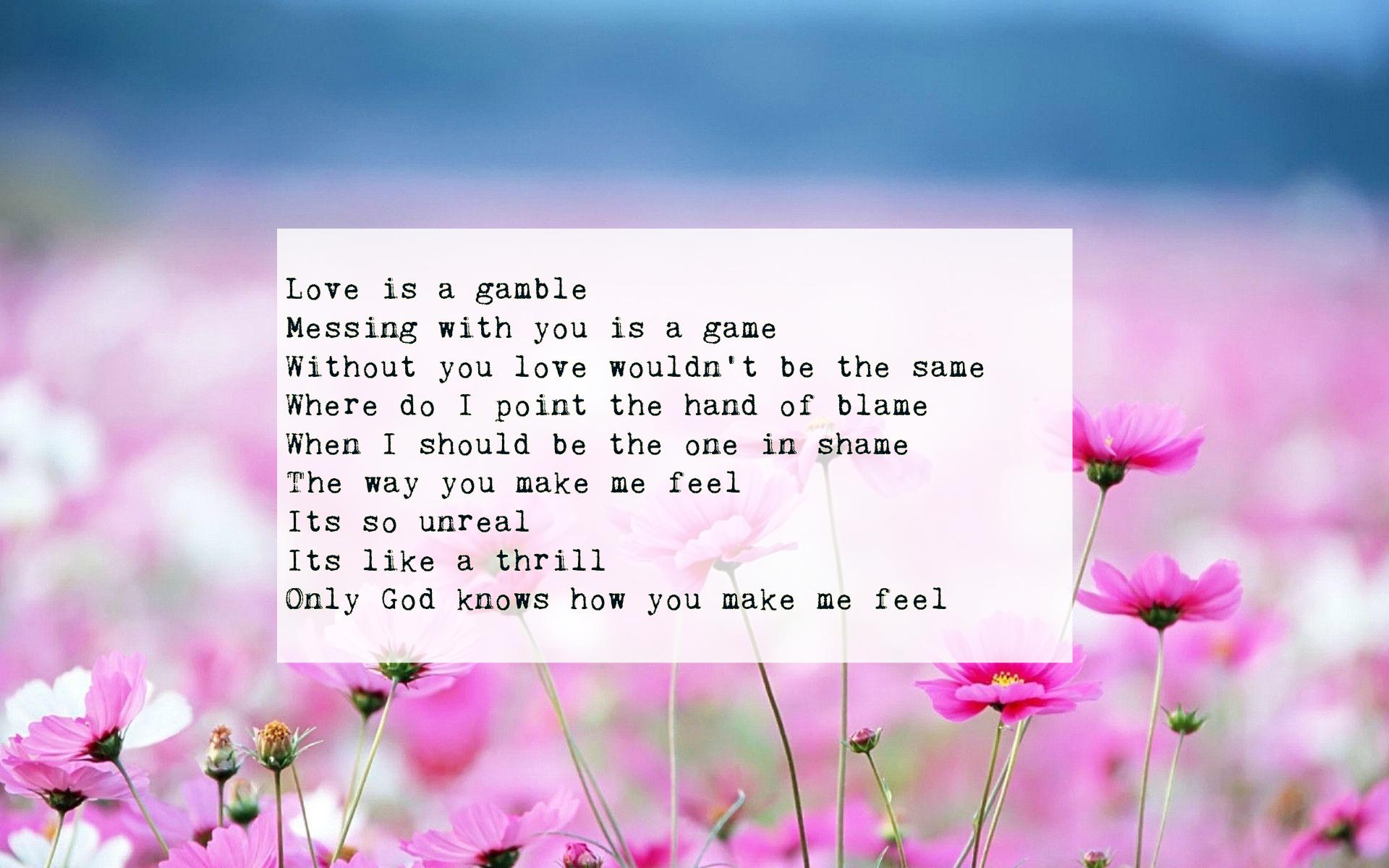 Love is a gamble
Messing with you is a game
Without you love wouldn't be the same
Where do I point the hand of blame
When I should be the one in shame
The way you make me feel
Its so unreal
Its like a thrill
Only God knows how you make me feel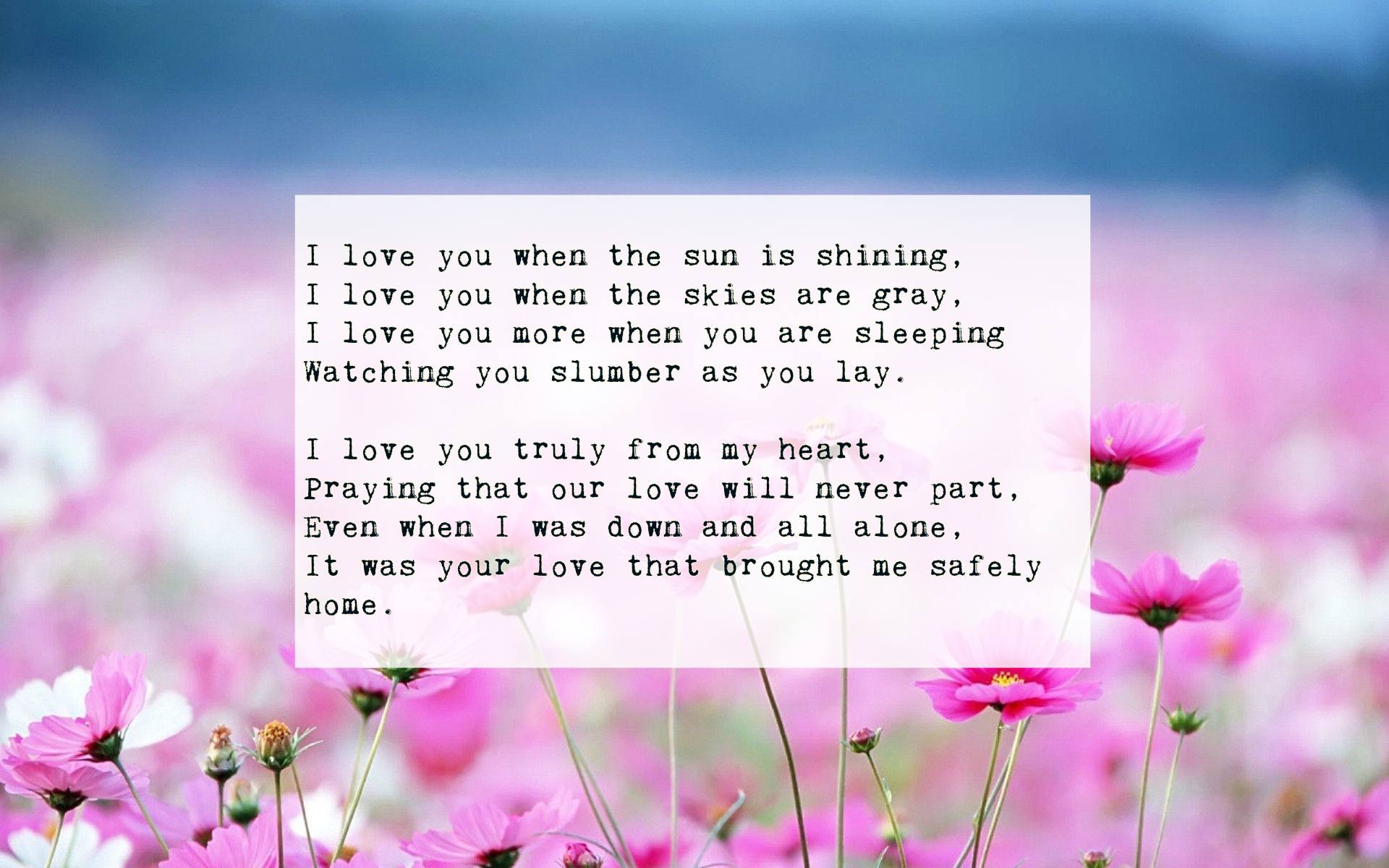 I love you when the sun is shining,
I love you when the skies are gray,
I love you more when you are sleeping
Watching you slumber as you lay.
I love you truly from my heart,
Praying that our love will never part,
Even when I was down and all alone,
It was your love that brought me safely home.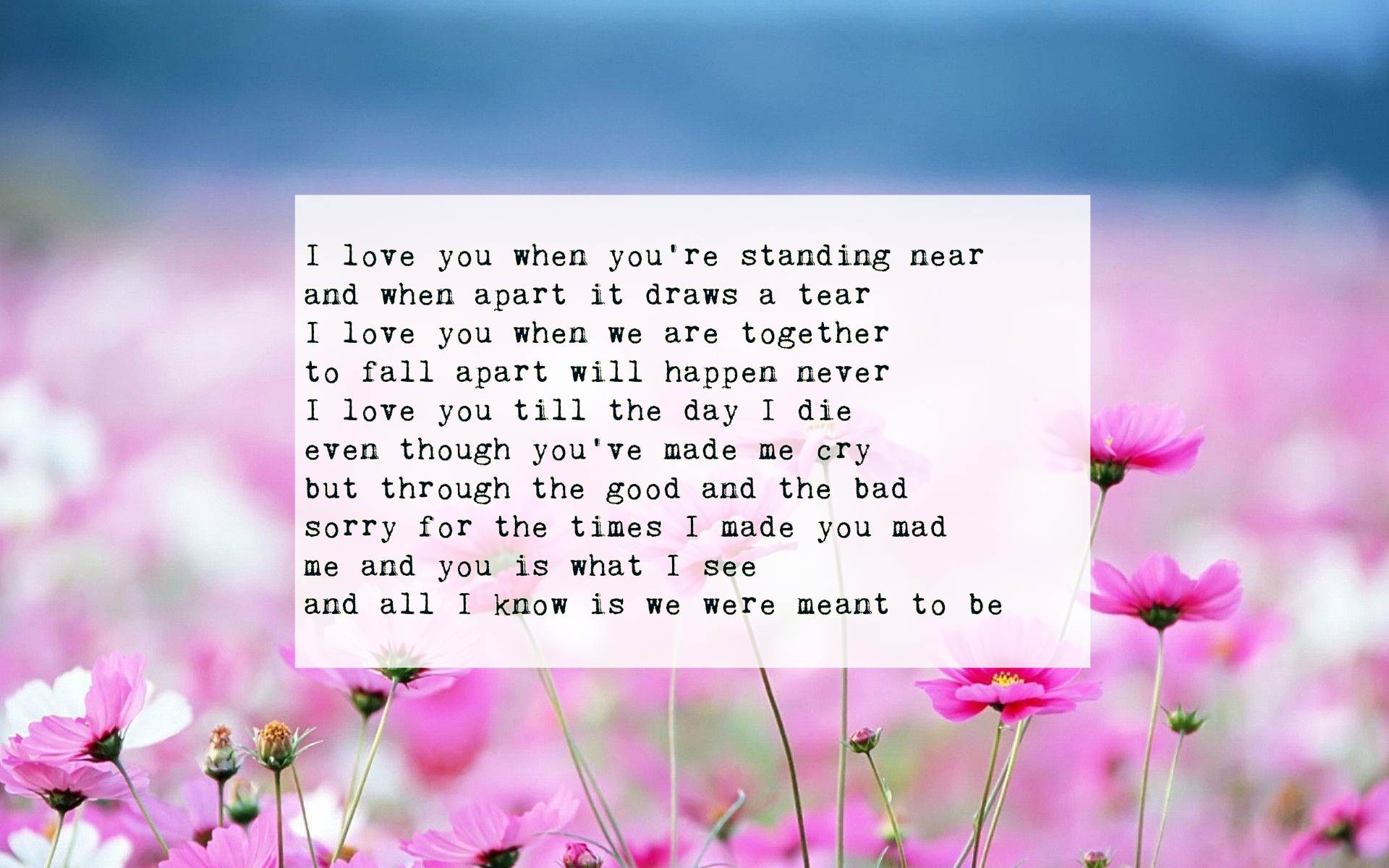 I love you when you're standing near
and when apart it draws a tear
I love you when we are together
to fall apart will happen never
I love you till the day I die
even though you've made me cry
but through the good and the bad
sorry for the times I made you mad
me and you is what I see
and all I know is we were meant to be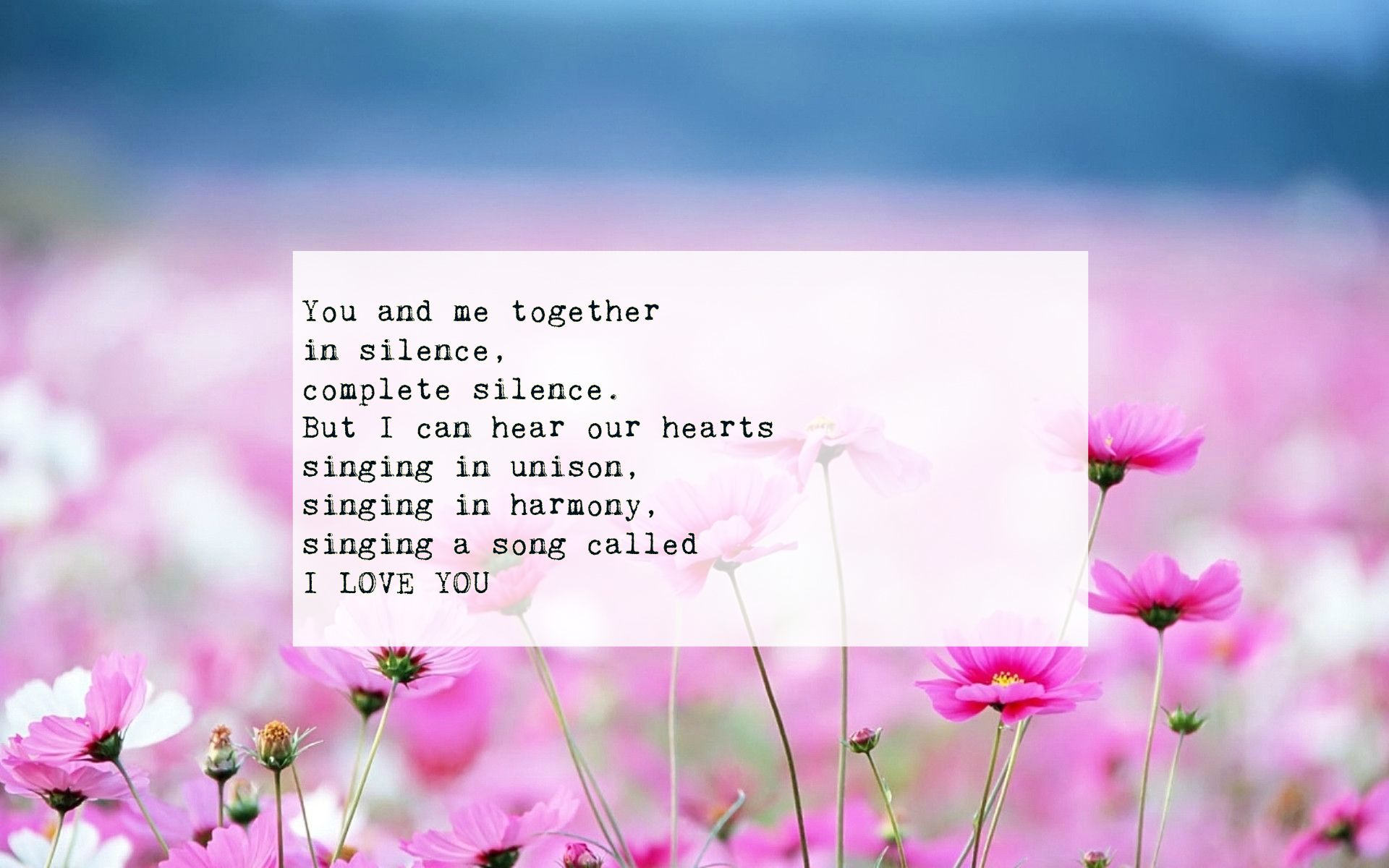 You and me together
in silence,
complete silence.
But I can hear our hearts
singing in unison,
singing in harmony,
singing a song called
I LOVE YOU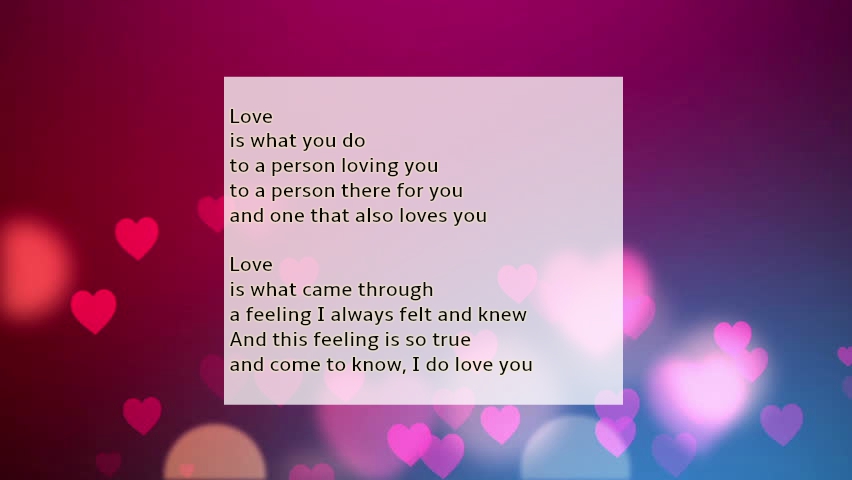 Love
is what you do
to a person loving you
to a person there for you
and one that also loves you
Love
is what came through
a feeling I always felt and knew
And this feeling is so true
and come to know, I do love you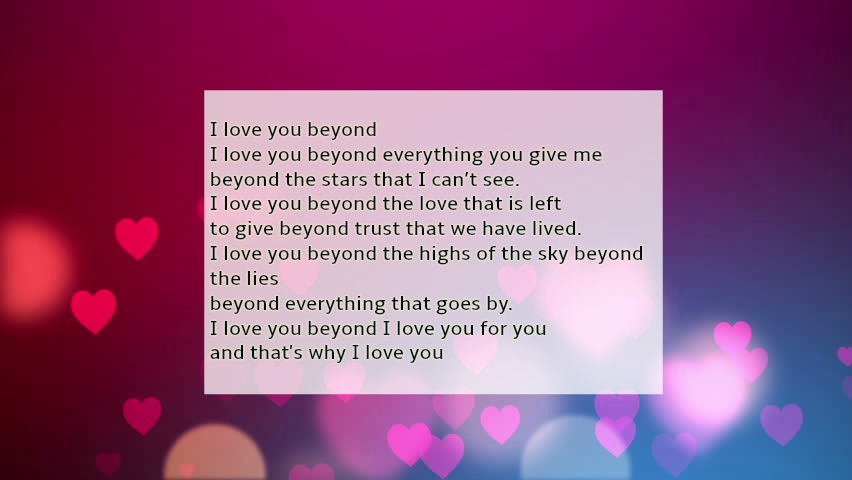 I love you beyond
I love you beyond everything you give me
beyond the stars that I can't see.
I love you beyond the love that is left
to give beyond trust that we have lived.
I love you beyond the highs of the sky beyond the lies
beyond everything that goes by.
I love you beyond I love you for you
and that's why I love you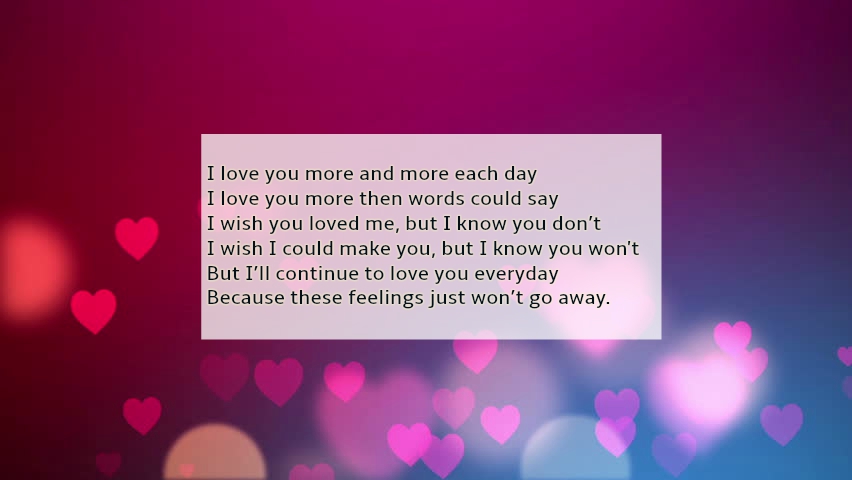 I love you more and more each day
I love you more then words could say
I wish you loved me, but I know you don't
I wish I could make you, but I know you won't
But I'll continue to love you everyday
Because these feelings just won't go away.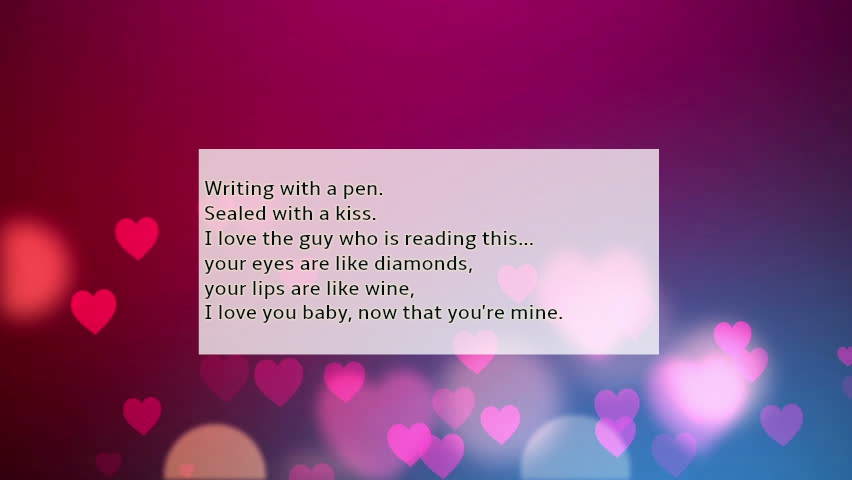 Writing with a pen.
Sealed with a kiss.
I love the guy who is reading this…
your eyes are like diamonds,
your lips are like wine,
I love you baby, now that you're mine.