Our Collection Of Winter Quotes: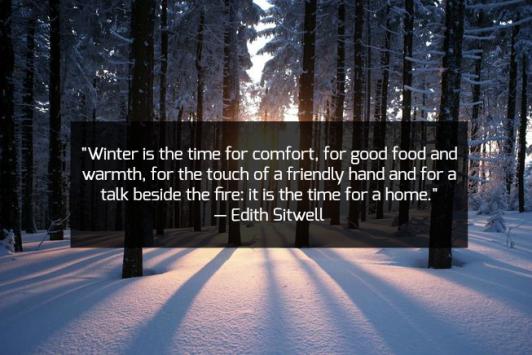 "Winter is the time for comfort, for good food and warmth, for the touch of a friendly hand and for a talk beside the fire: it is the time for a home."
— Edith Sitwell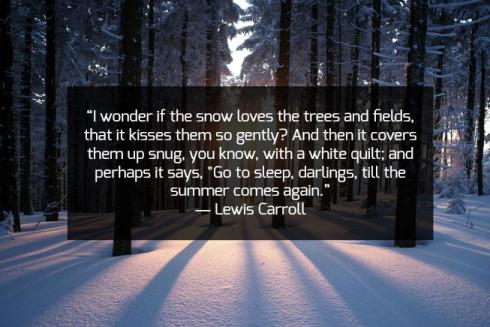 "I wonder if the snow loves the trees and fields, that it kisses them so gently? And then it covers them up snug, you know, with a white quilt; and perhaps it says, "Go to sleep, darlings, till the summer comes again."
― Lewis Carroll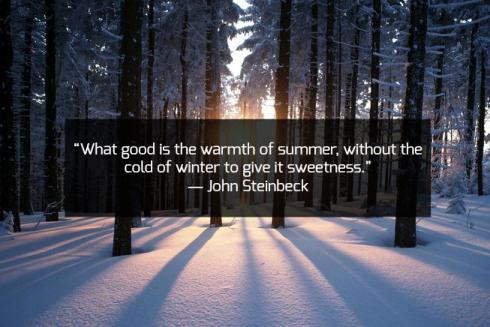 "What good is the warmth of summer, without the cold of winter to give it sweetness."
― John Steinbeck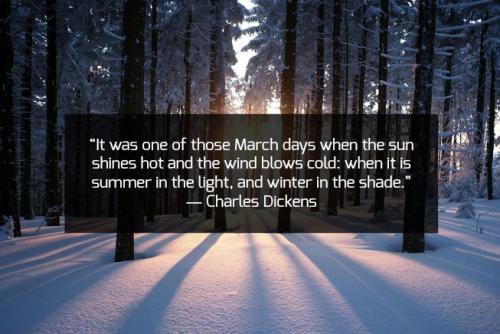 "It was one of those March days when the sun shines hot and the wind blows cold: when it is summer in the light, and winter in the shade."
― Charles Dickens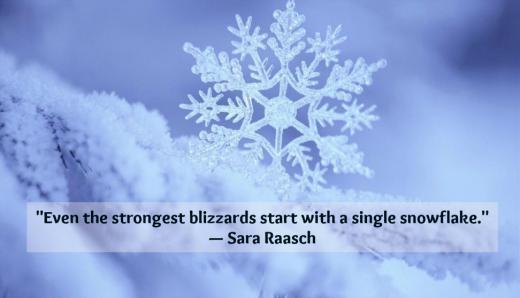 "Even the strongest blizzards start with a single snowflake."
— Sara Raasch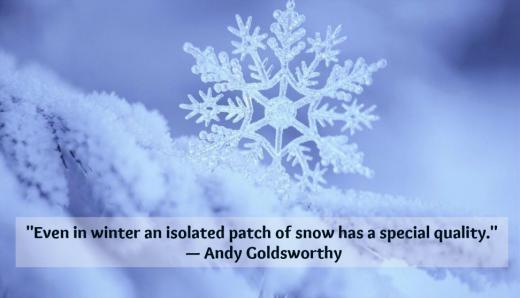 "Even in winter an isolated patch of snow has a special quality."
 — Andy Goldsworthy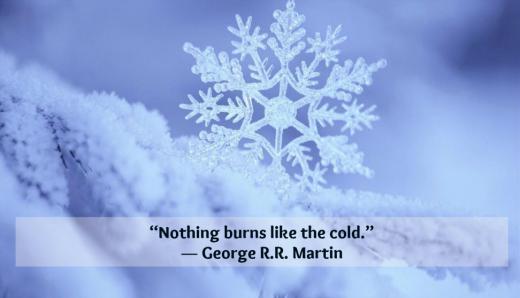 "Nothing burns like the cold."
― George R.R. Martin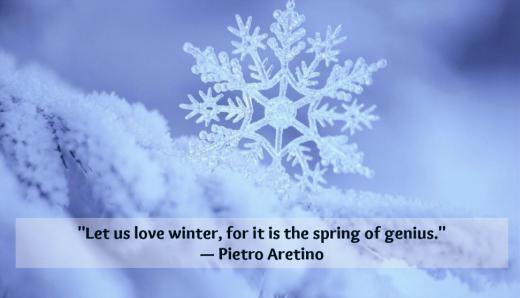 "Let us love winter, for it is the spring of genius."
— Pietro Aretino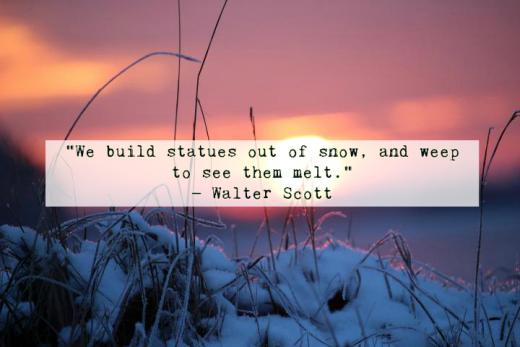 "We build statues out of snow, and weep to see them melt."
— Walter Scott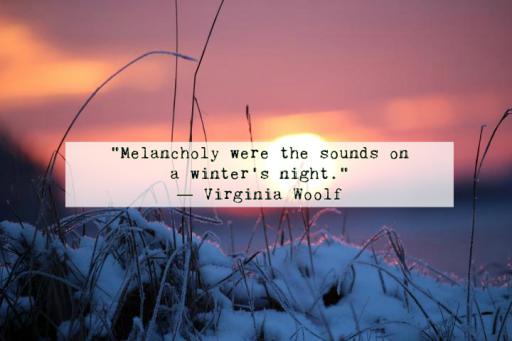 "Melancholy were the sounds on a winter's night."
― Virginia Woolf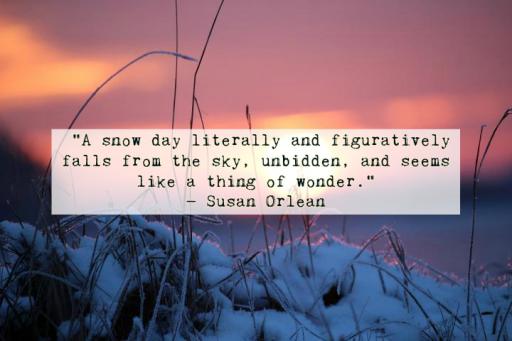 "A snow day literally and figuratively falls from the sky, unbidden, and seems like a thing of wonder."
— Susan Orlean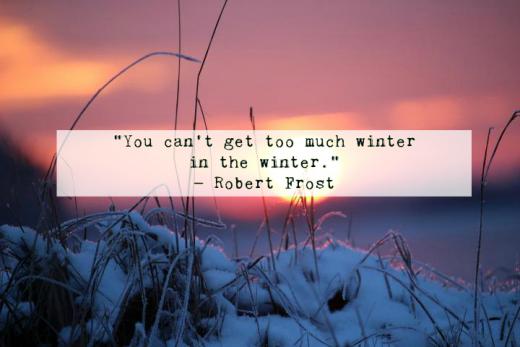 "You can't get too much winter in the winter."
— Robert Frost
About Winter Quotes
One of the four seasons of the year, winter is the coldest, and often the least anticipated time of the year. But really, winter is not as boring and emotionless as you think. If you just discard the thoughts of sorrow and dullness, which is always associated with winter, you will realize that there's more to winter than its chilly breeze and melodramatic vibes.
For this year's winter, it's time to think of ways to transform it into something you'd never forget. Of course, winter gives you the best excuse not to leave your house and just snuggle up in bed with a cup of hot chocolate. During this period, you can catch up with your favorite series or re-watch some great, old movies. Eat all the carbs you want, there's no one stopping you! And if you are the adventurous type, then you can make the most out of the cold days to travel. Travelling during winter is relatively cheaper compared to other seasons. Not only that, you can enjoy some unique activities that are only present during winter like skiing, snowshoeing, sledding, ice skating and more! So, are these reasons not enough to fall in love with winter yet? To make you appreciate the cold months even more, check out some winter quotes that will surely touch your hearts in an instant.