About Our Father Daughter Quotes:
Despite of the uniqueness, the father daughter bond is something very special that no other bonds can match up to. Fathers are known to be strong and indestructible, but when it comes to their daughters their hearts melt down and they become very soft-spoken and kind. Most fathers tend to be more understanding and giving. They would give in to any request from their daughters and approved it with no hesitations. That is why most daughters would ask permission from their fathers than their mothers. Most fathers allow their daughters to deal with their own mess so that she will learn from it. The confidence given by a father to his little girl is very inspiring.
Daughters, on the other hand, make their fathers as their ultimate basis in choosing their partners. They set their fathers as to how a true gentleman should treat a woman. And at times when their fathers are anxious, angry or disappointed, they boost their spirits with power hugs and sweet kisses. There's no need for a fancy treat or an expensive gift because daughters are fathers' instant happy pills. And if you are lucky enough to experience the unbeatable father and daughter tandem, here are some nice father daughter quotes for you.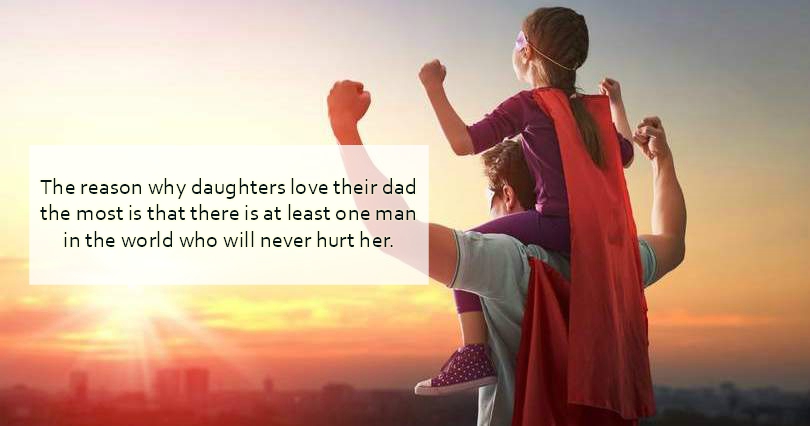 The reason why daughters love their dad the most is that there is at least one man in the world who will never hurt her.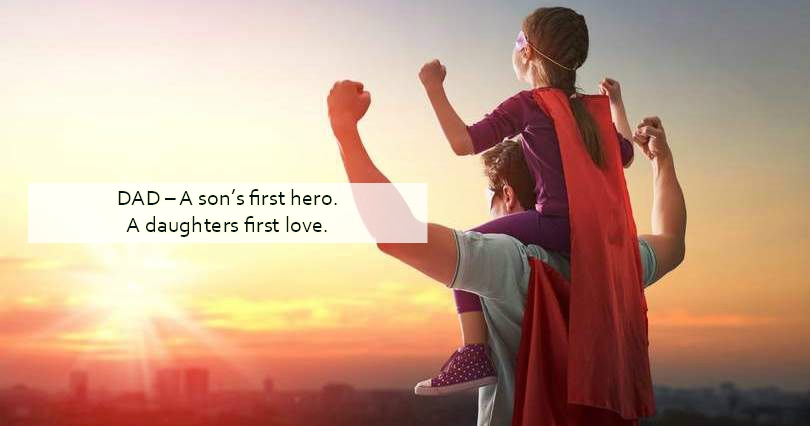 DAD – A son's first hero. A daughters first love.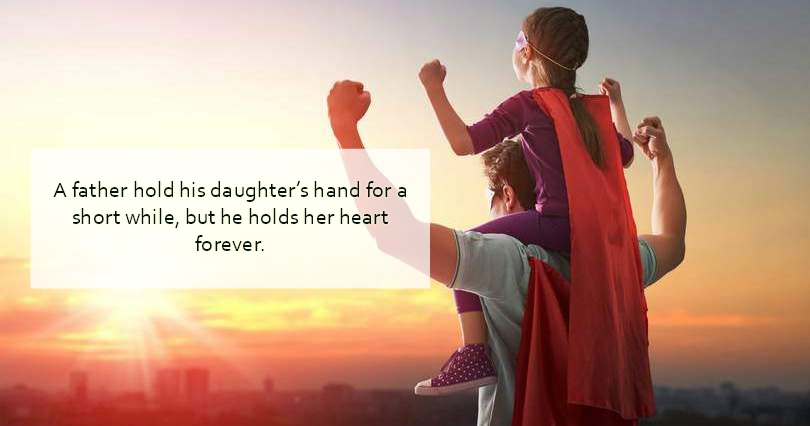 A father hold his daughter's hand for a short while, but he holds her heart forever.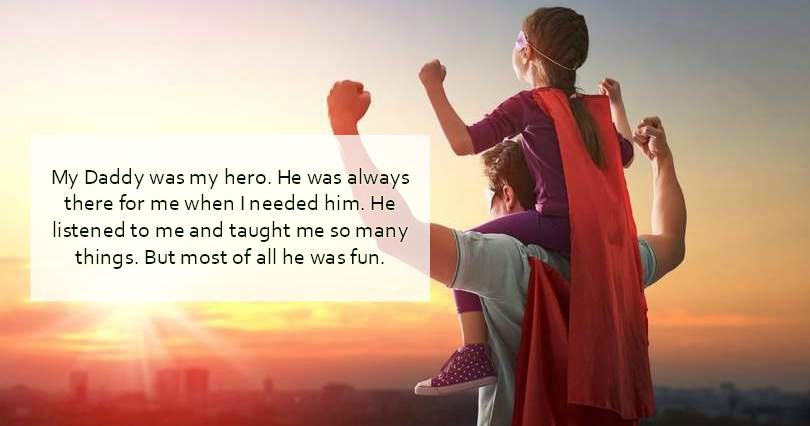 My Daddy was my hero. He was always there for me when I needed him. He listened to me and taught me so many things. But most of all he was fun.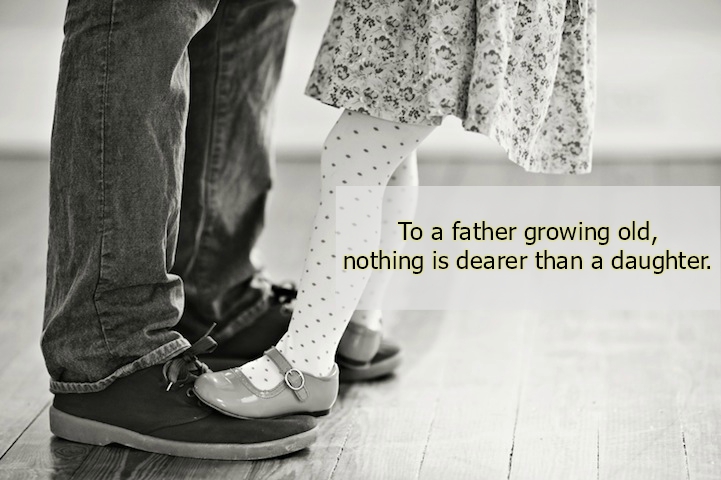 To a father growing old, nothing is dearer than a daughter.
Every girl may not be a queen to her husband, but she is always a princess to her father.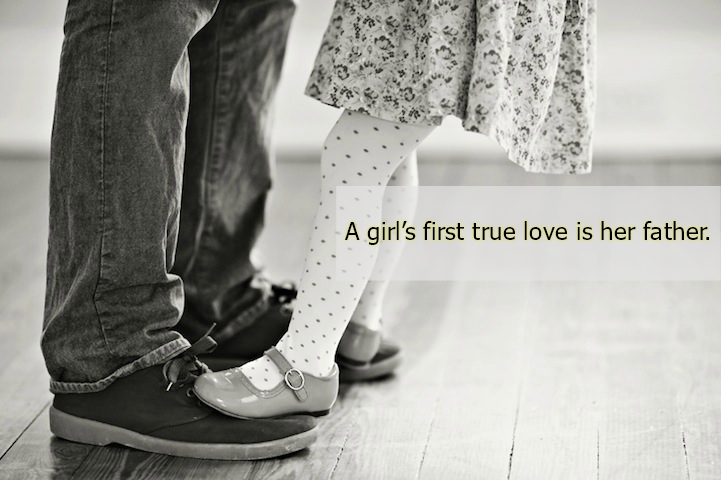 Old as she was, she still missed her daddy sometimes.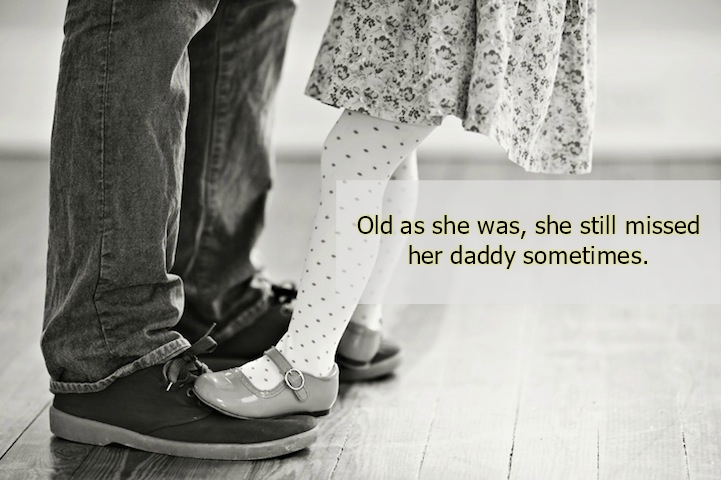 A girl's first true love is her father.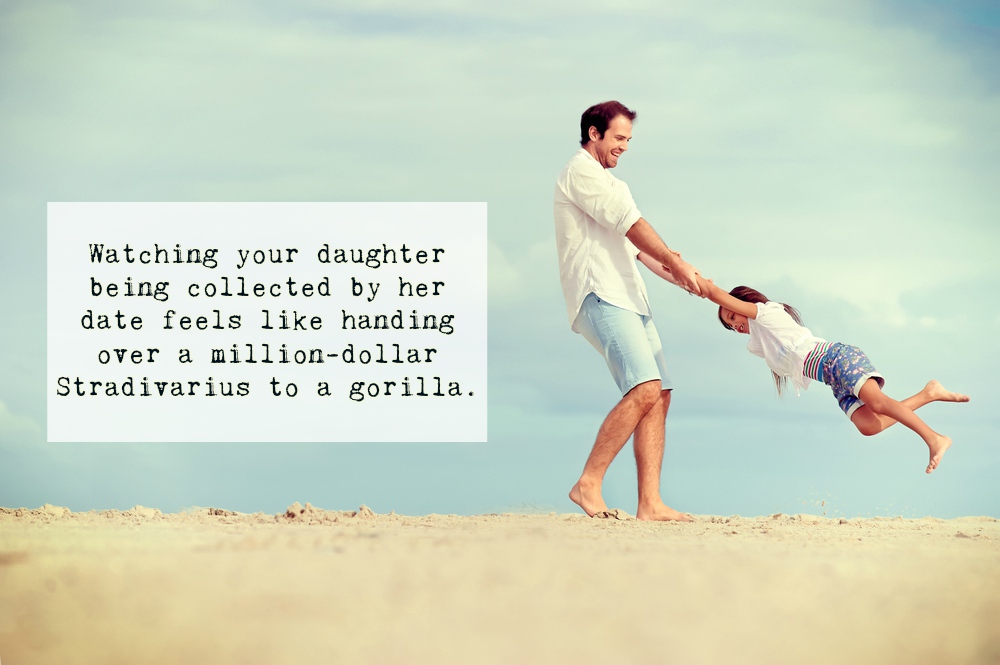 Watching your daughter being collected by her date feels like handing over a million-dollar Stradivarius to a gorilla.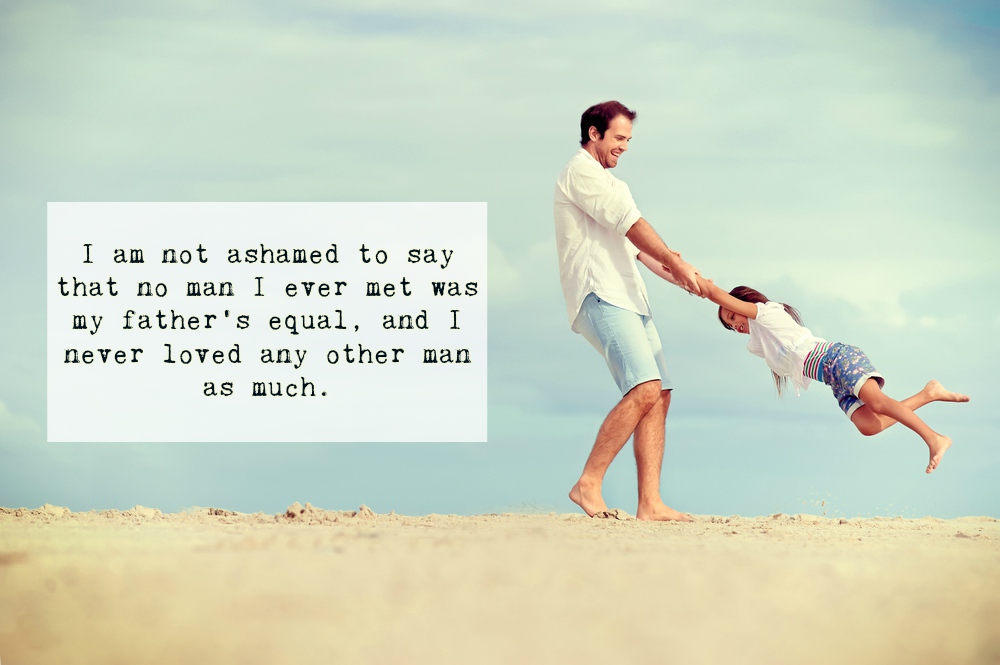 I am not ashamed to say that no man I ever met was my father's equal, and I never loved any other man as much.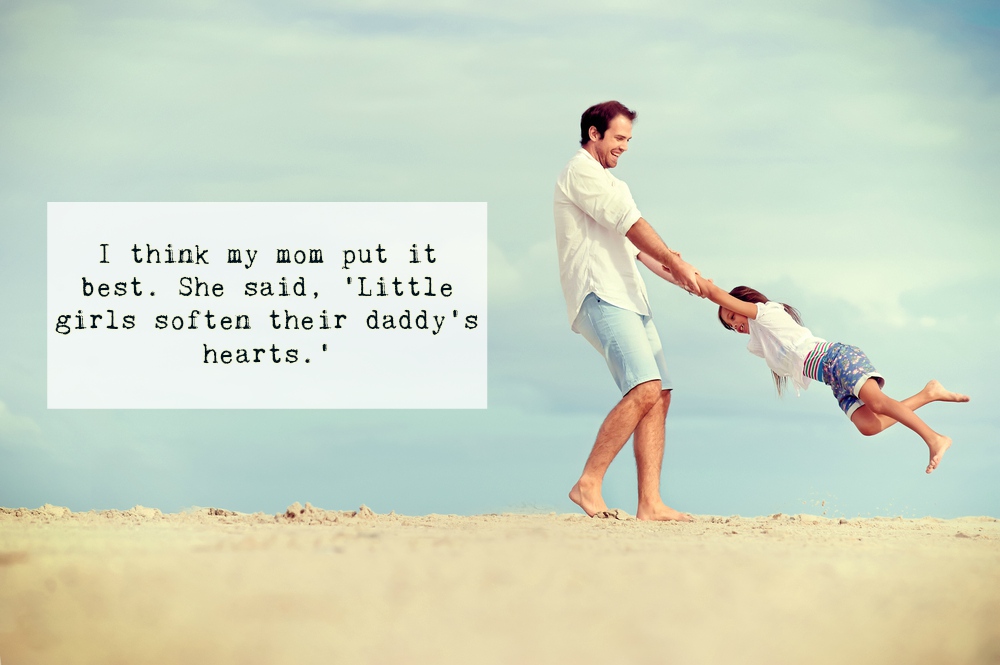 I think my mom put it best. She said, 'Little girls soften their daddy's hearts.'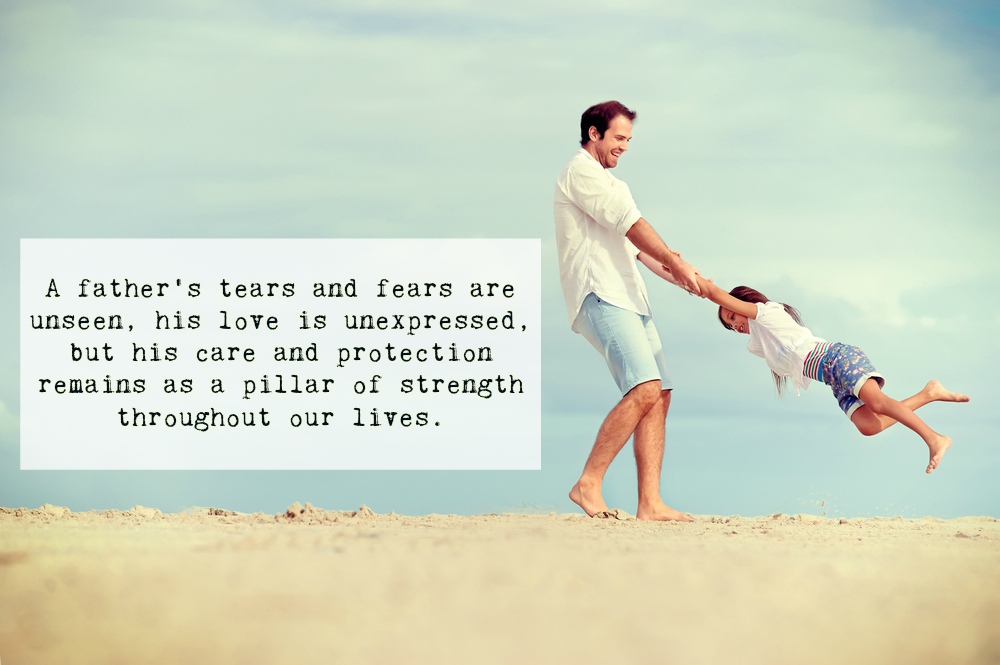 A father's tears and fears are unseen, his love is unexpressed, but his care and protection remains as a pillar of strength throughout our lives.