Everyone gets knocked down sometimes; only people like you get back up again and keep going.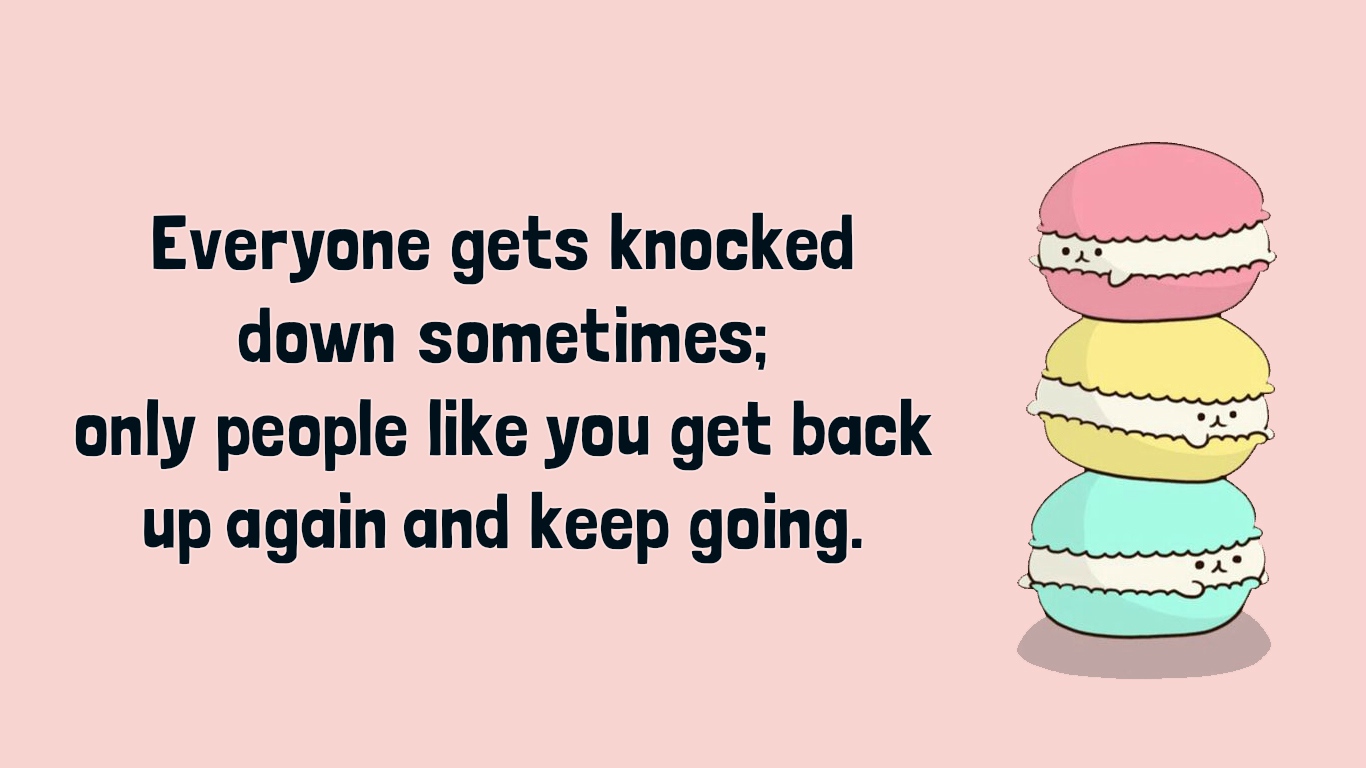 You're an awesome friend. ('Friend' can be easily substituted for husband, daughter, work BFF… Now, you get the idea.)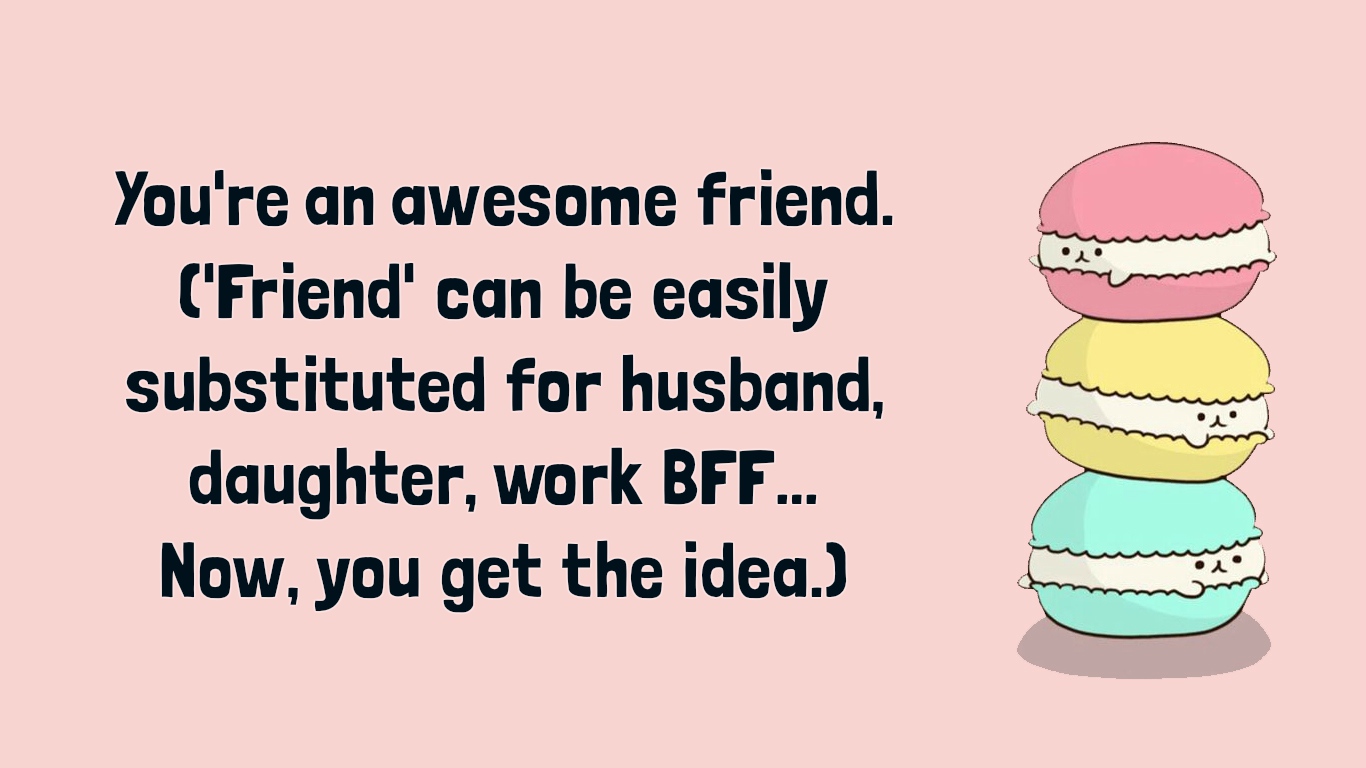 Out of all the strangers I meet on a daily basis, I'm glad you're one of those strangers that became my friend.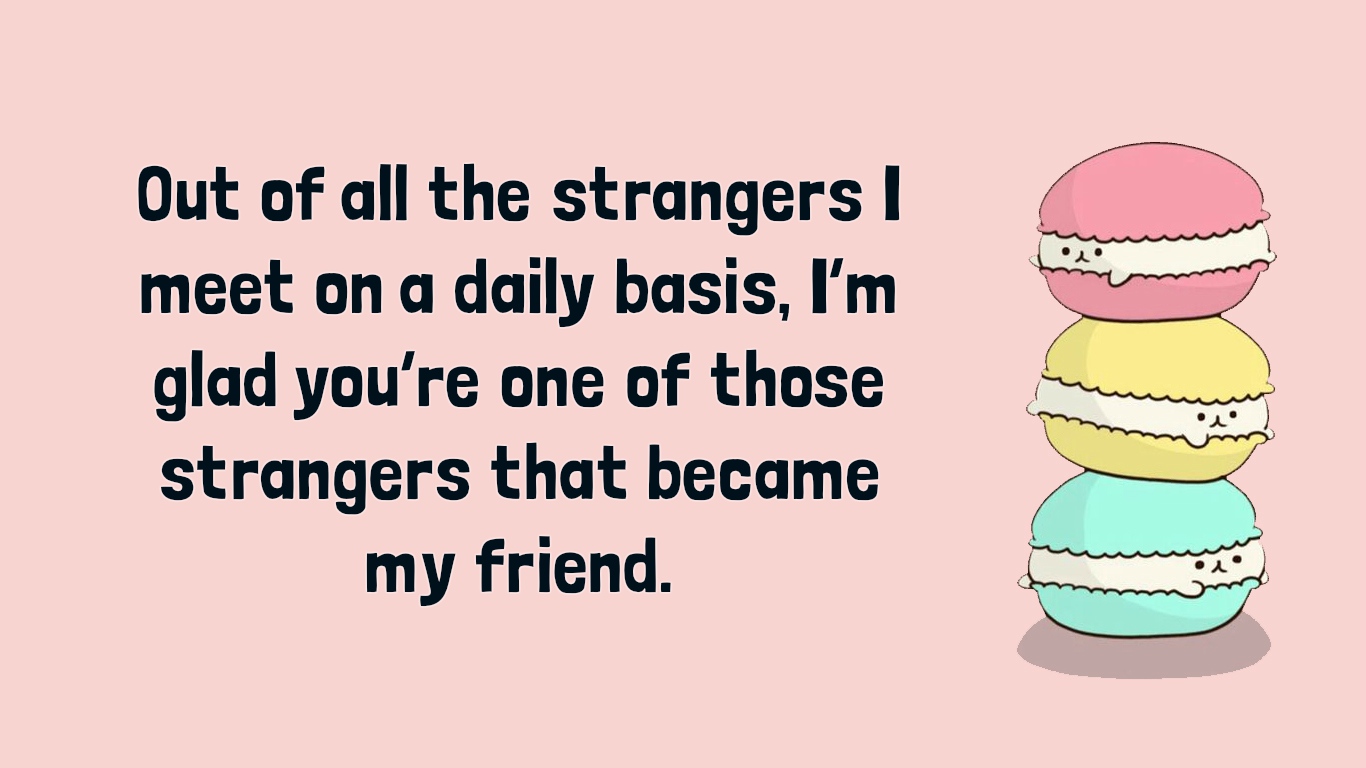 If you were a box of crayons, you'd be the big industrial name-brand one with a built-in sharpener.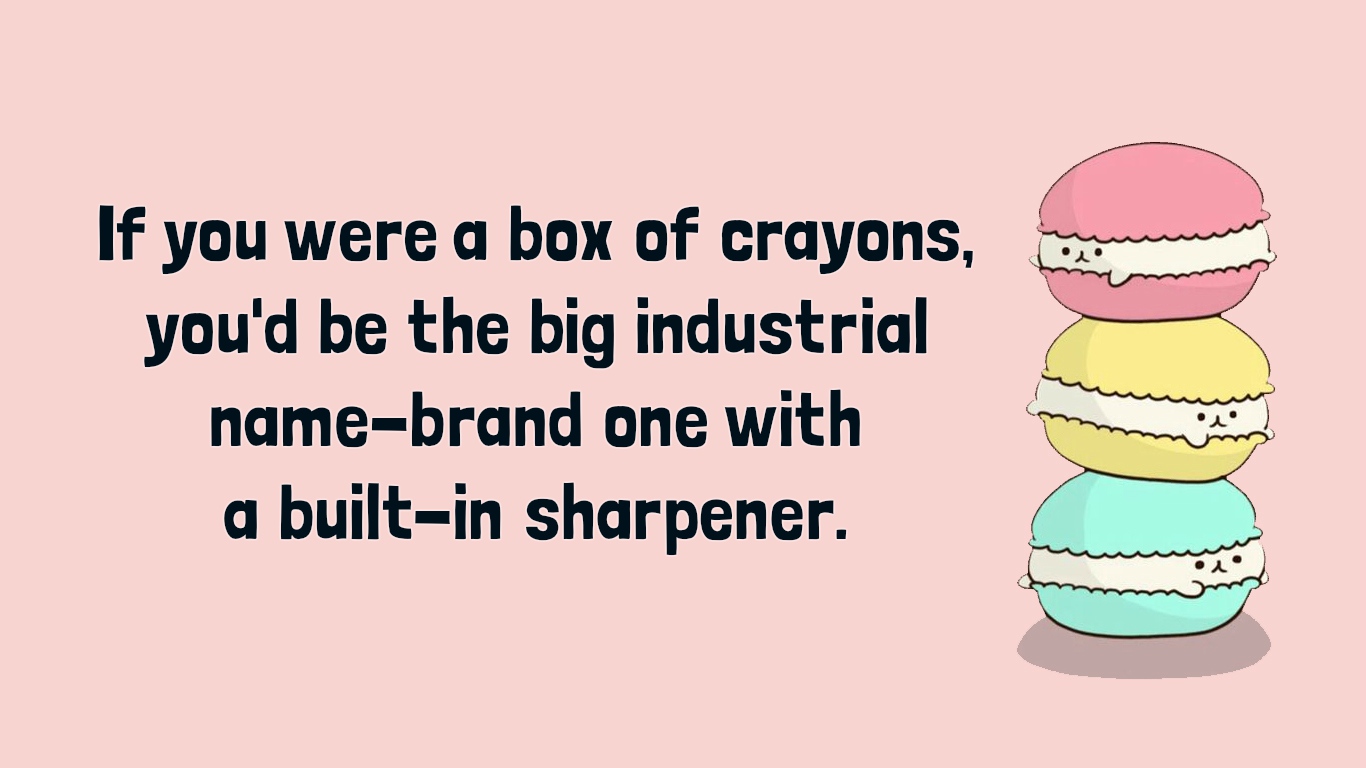 Your ability to recall random factoids at just the right times is impressive. That's why I'm glad to have a friend like you!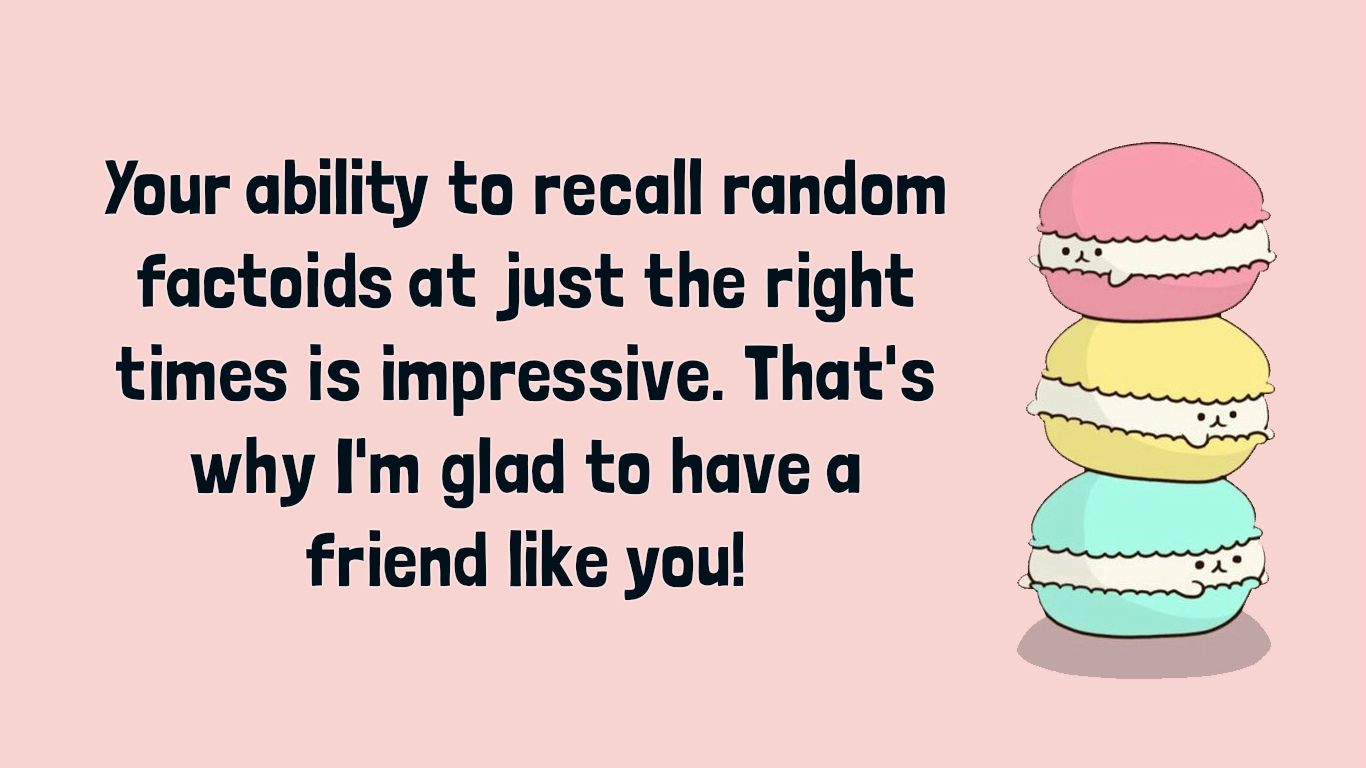 Seriously, you're like a ray of sunshine on a rainy day and I can't imagine my life without a bright and adorable friend like you.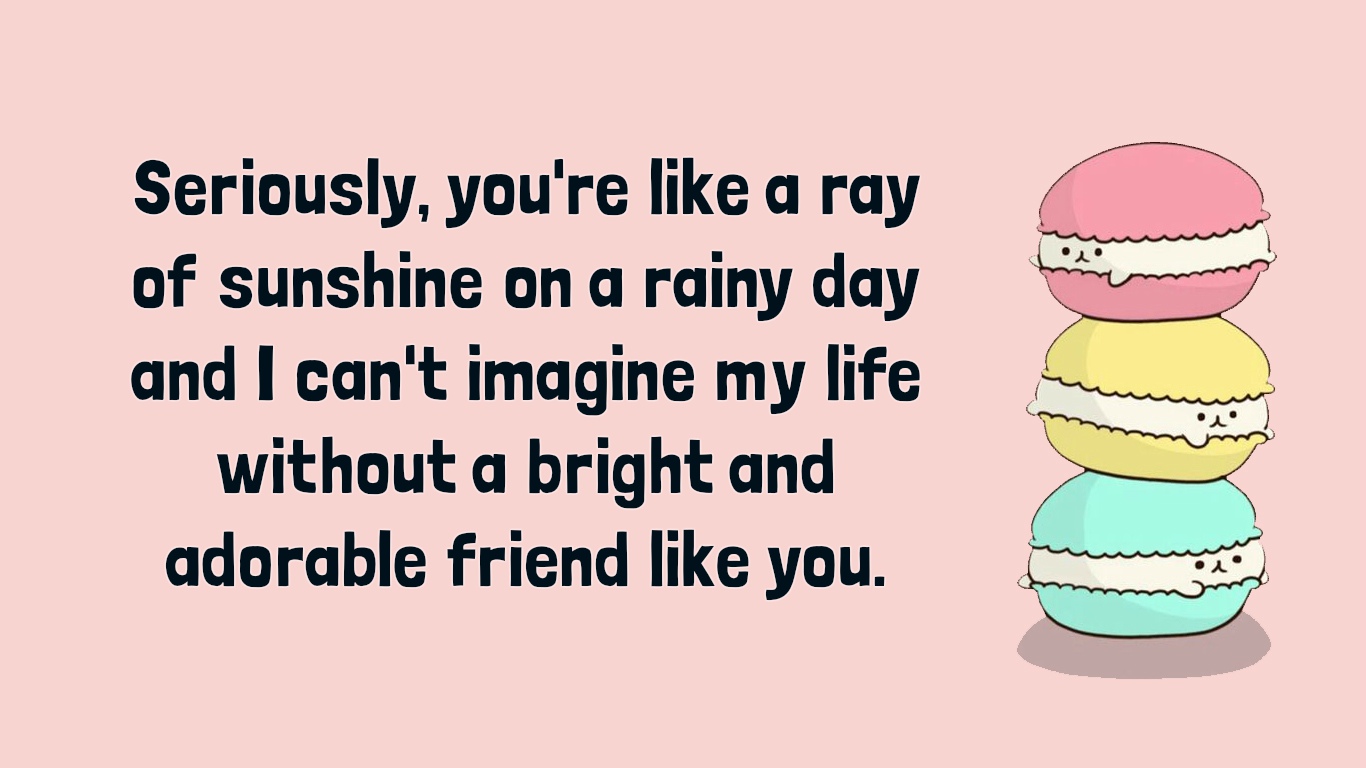 You're even better than a unicorn because you're real. So, I'd definitely choose you over a unicorn or anything else in the world.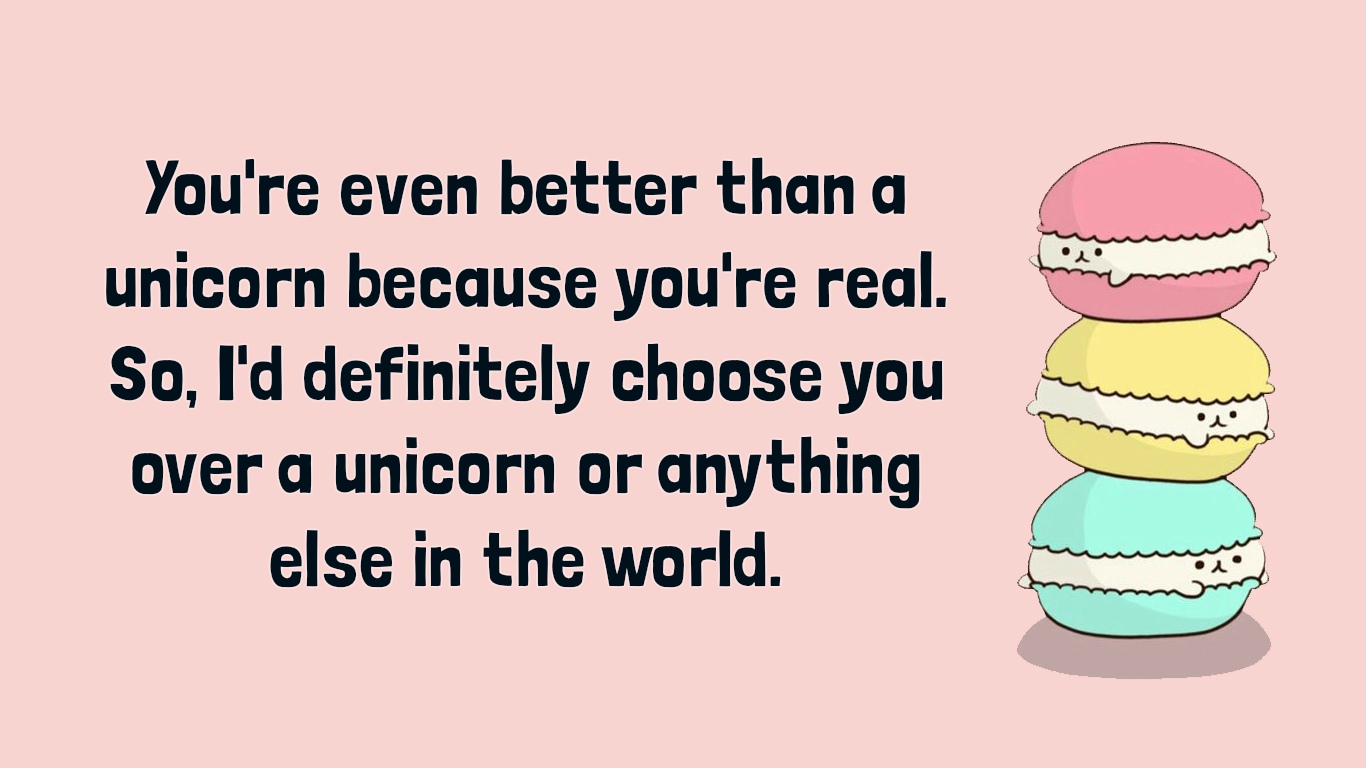 You always know how to find that silver lining and I'm lucky because your positive outlook on life radiates on me everyday.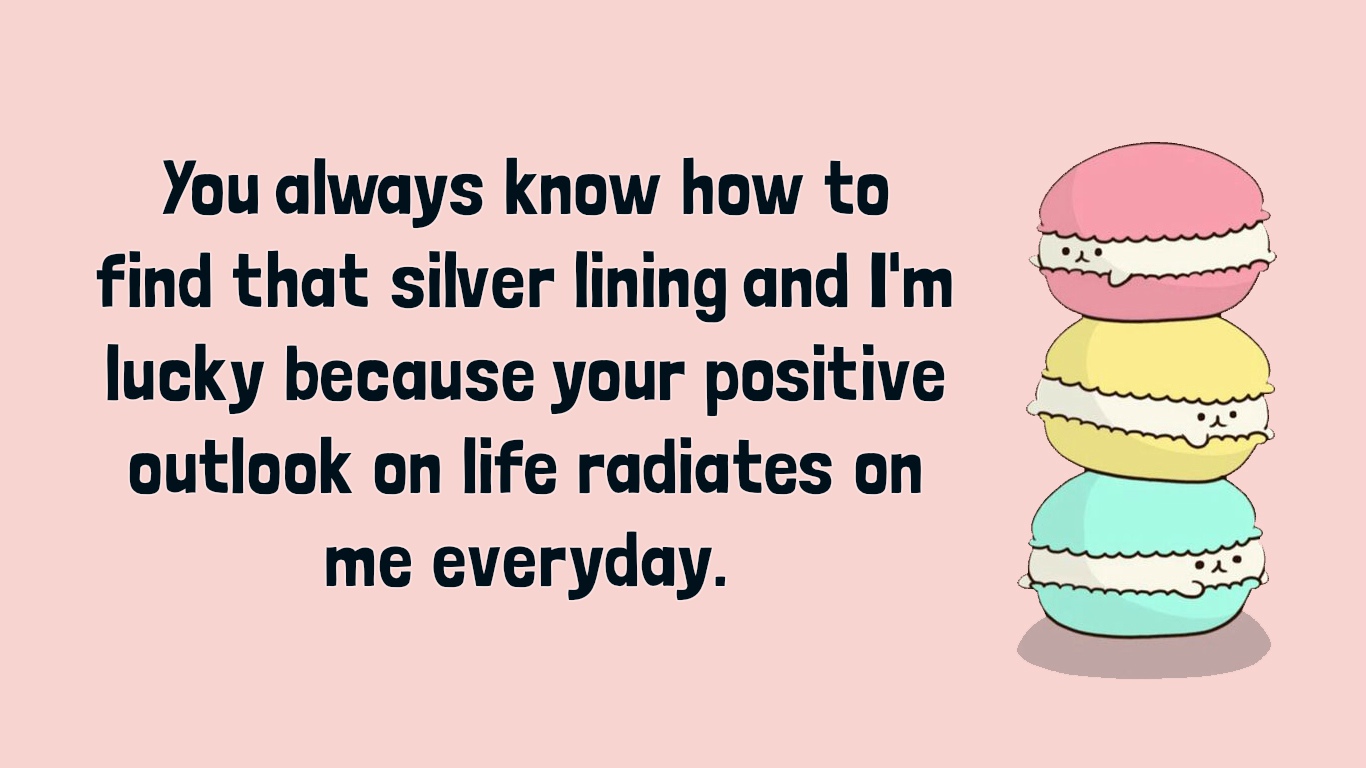 You make me float up like I'm on millions of bubbles everytime we talk and everytime we laugh, even with the smallest and stupidest things.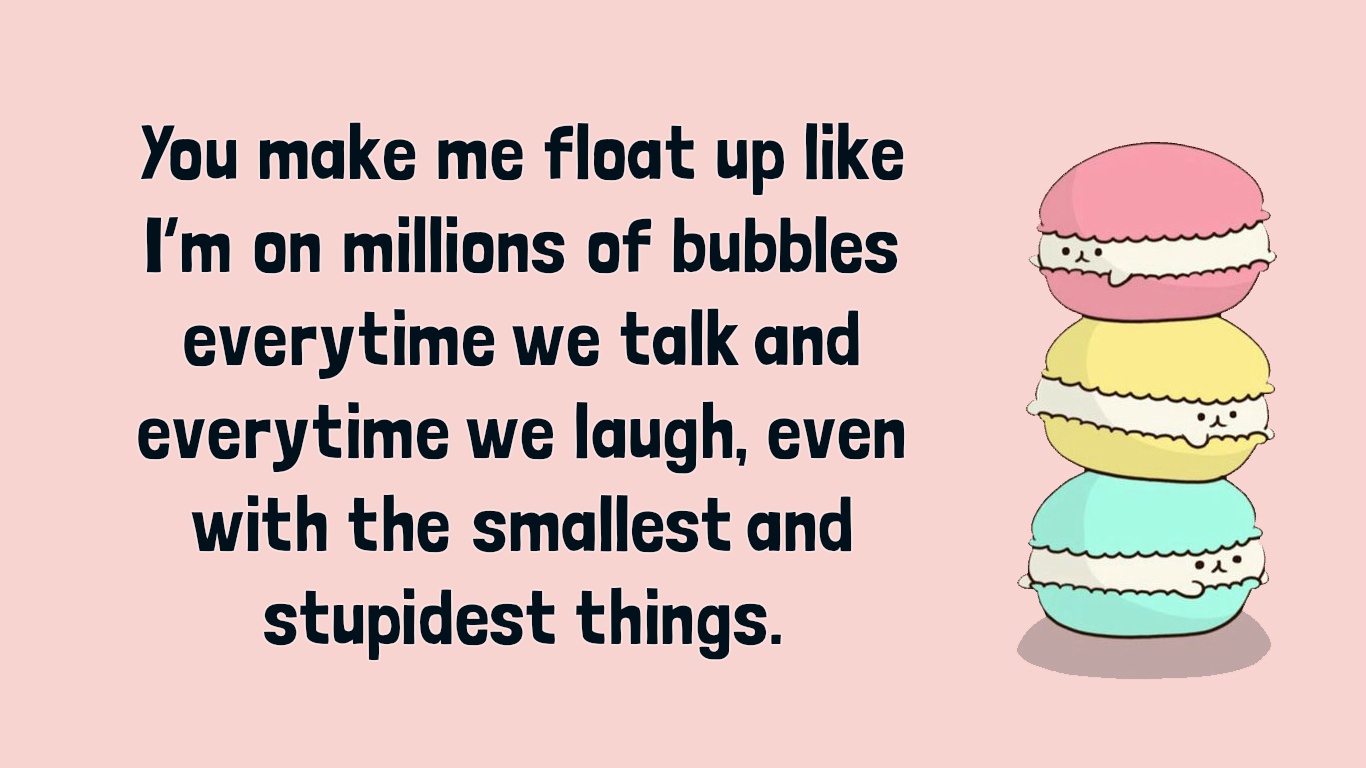 About Our Compliments for Friends:
Friendship is one of the most beautiful features of life that are given for free. True friends keep up with your insane and embarrassing moments. They always remind you of your worth as a person, even if it has to be in the most brutal yet truthful way. They laugh at your corniest jokes and wipe your tears without apprehension. Friends make life on earth easier and better. And even if you are miles away, true friendship lasts for a lifetime. Distance does not dictate people who value each other. There may be several of complications along the way to test your bond but all of these make the tie stronger and better.
To strengthen your friendship, you may need some appreciation posts for your beautiful and trusted pals. Don't worry because everything's well taken care of. Here is a collection of compliments for friends. Tell them how much they mean to you and make them smile with these adorable friendship tributes.