In the end, we will remember not the words of our enemies, but the silence of our friends.
---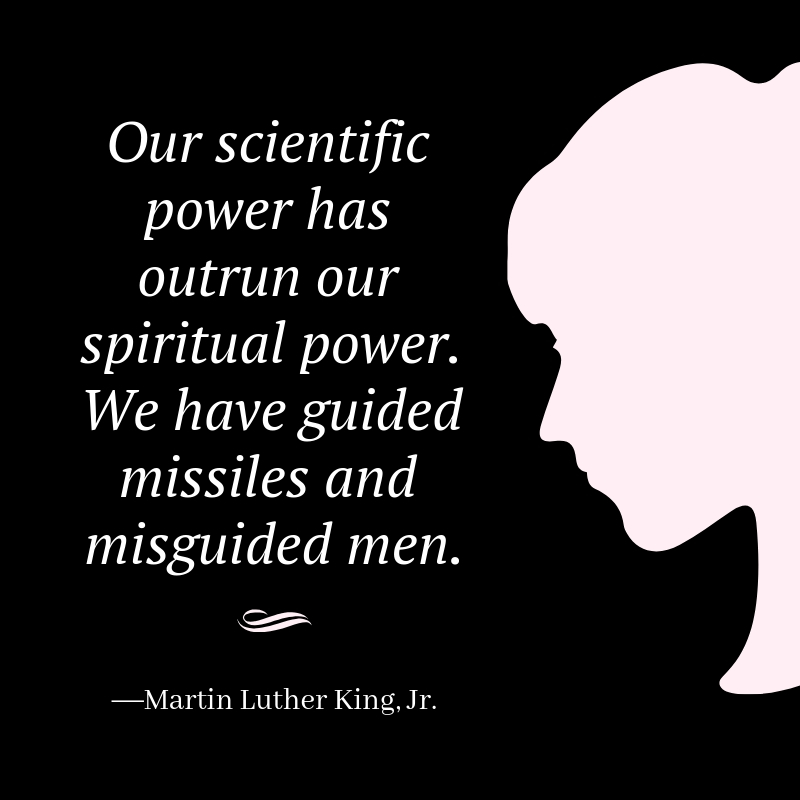 Our scientific power has outrun our spiritual power. We have guided missiles and misguided men. ―Martin Luther King, Jr.
---
Even if I knew that tomorrow the world would go to pieces, I would still plant my apple tree.
---