Hot love quotes
Butterflies in the stomach? I don't feel them because when you kiss me, I feel the whole zoo in my body.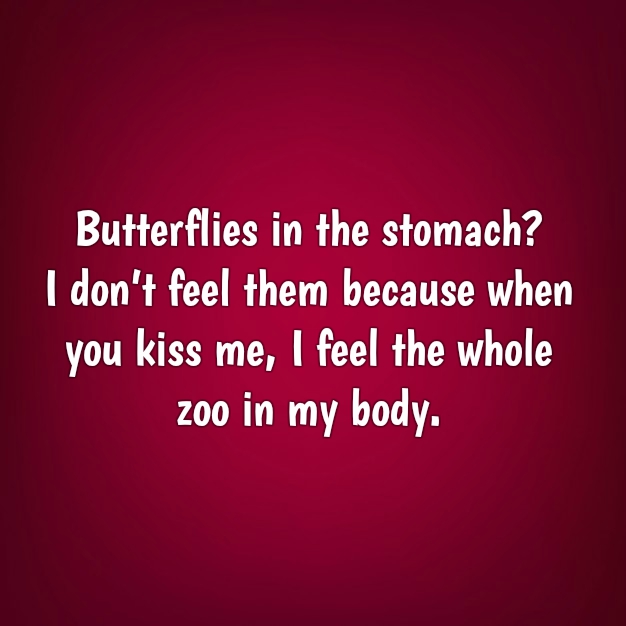 45. I just can't help myself – I want you in every way possible.
46. It's your fault that I'm always turned on.
47. The most electrifying words aren't written on paper, but whispered softly in her ears while you kiss.
48. Are you man enough to love a wild woman?
49. Oh I'm so ready to feel you next to me.
50. You're amazing – your words set my body on fire.
51. Desire and fantasy go hand in hand, making reality jealous. – Conny Cernik
52. You know what would be perfect? Feeling you next to me right now.
53. I get turned on when you talk.
54. I want someone who is totally obsessed with me.
55. There's nothing wrong when a good girl has a wild side…
56. I want it now and I want it with you.
We hope you found a quote that you can share with that special person who's on your mind, and let them know how you feel about them. If you enjoyed this collection of sexy quotes, you'll also like our love messages for her, or you can browse for other quote topics at Quotereel.