Couples who are truly in love are the happiest. Being in a relationship for many years is definitely not a walk in the park. And if you're one of the many couples who has stood the test of time and is celebrating their anniversary, then these anniversary quotes are downright fitting for your special occasion.
Chains do not hold a marriage together. It is threads, hundreds of tiny threads, which sew people together through the years.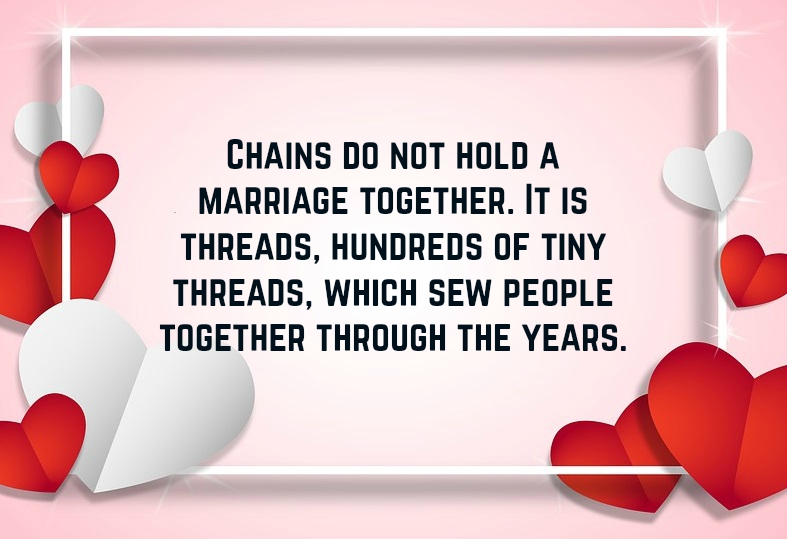 Yes, it was love at first sight. I feel that after all these years, I have finally found my soulmate.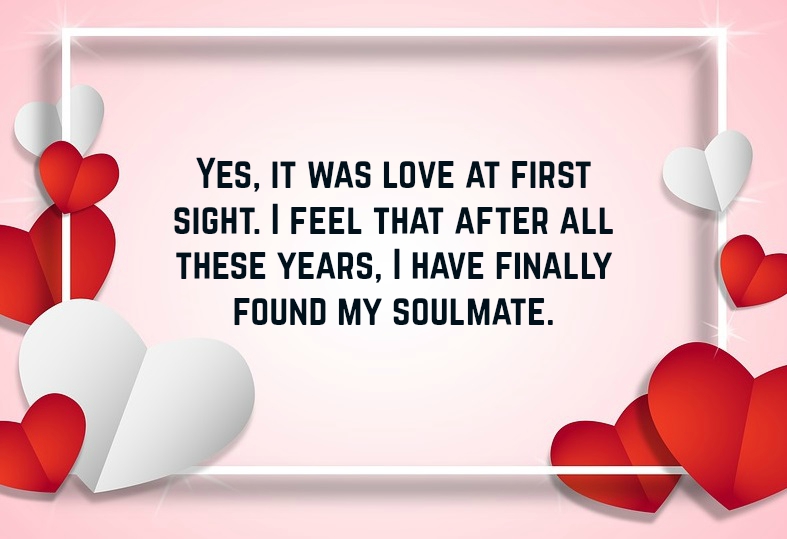 Marriage is an act of will that signifies and involves a mutual gift, which unites the spouses and binds them to their eventual souls, with whom they make up a sole family – a domestic church.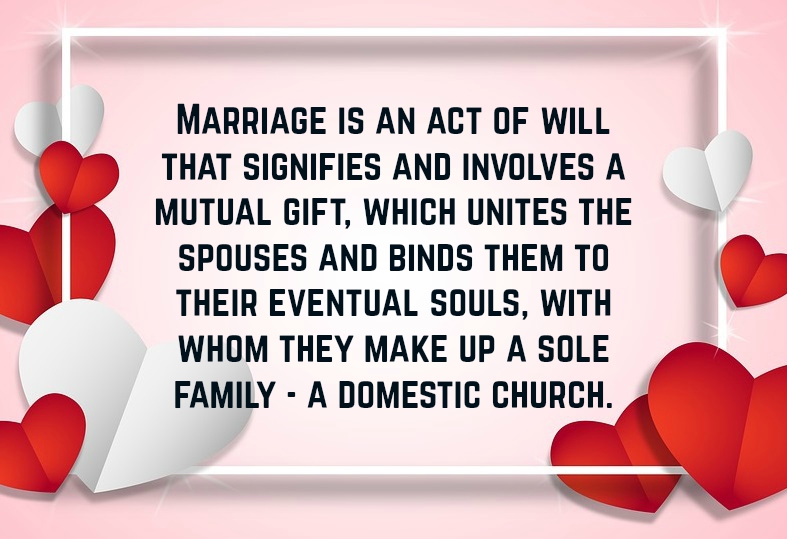 We are not the same persons this year as last; nor are those we love. It is a happy chance if we, changing, continue to love a changed person.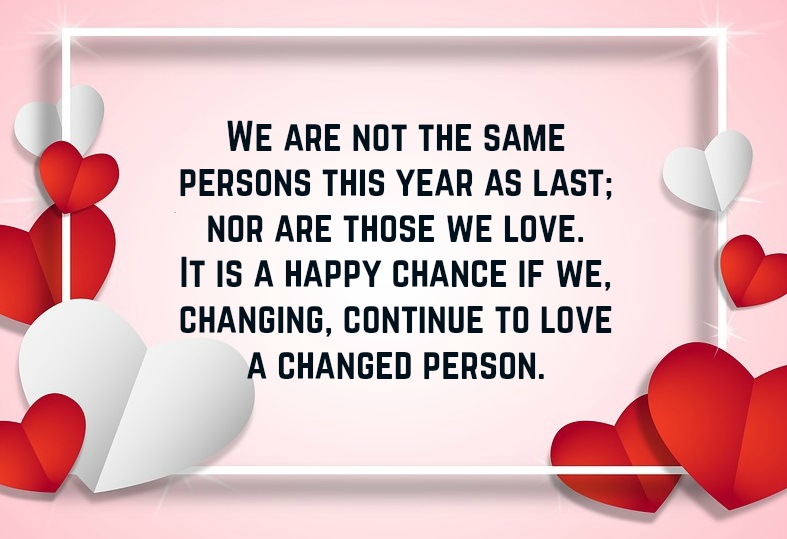 I think long-lasting, healthy relationships are more important than the idea of marriage. At the root of every successful marriage is a strong partnership.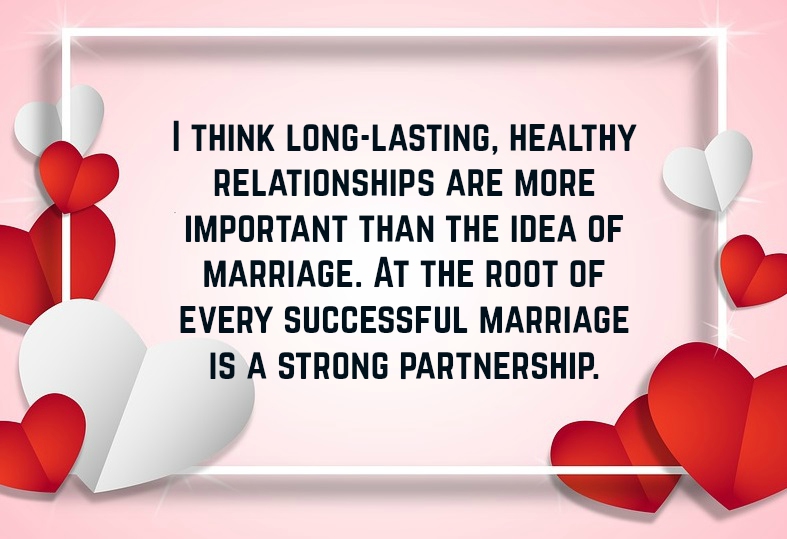 Anniversaries are like birthdays: occasions to celebrate and to think ahead, usually among friends with whom one shares not only the past but also the future.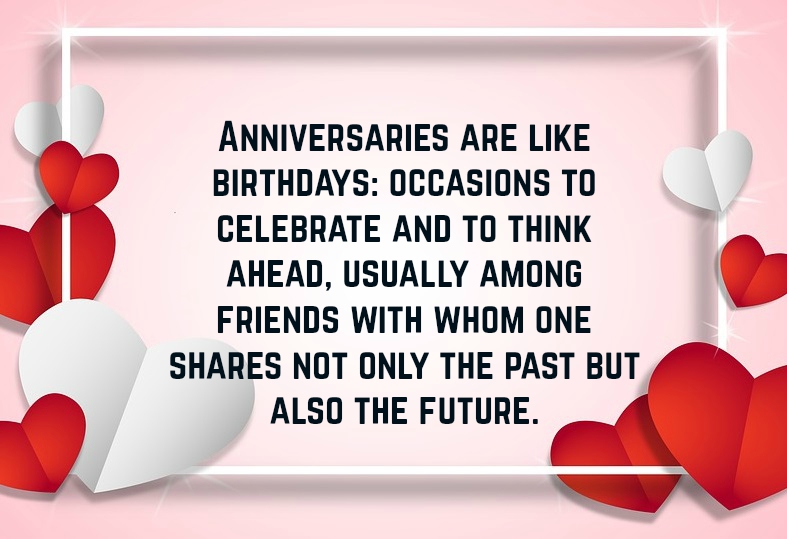 The secret of a happy marriage is finding the right person. You know they're right if you love to be with them all the time.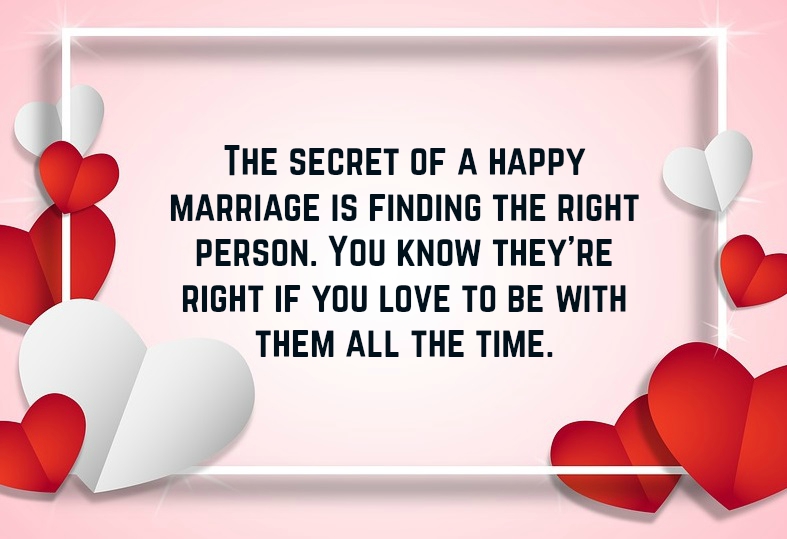 A wedding anniversary is the celebration of love, trust, partnership, tolerance and tenacity. The order varies for any given year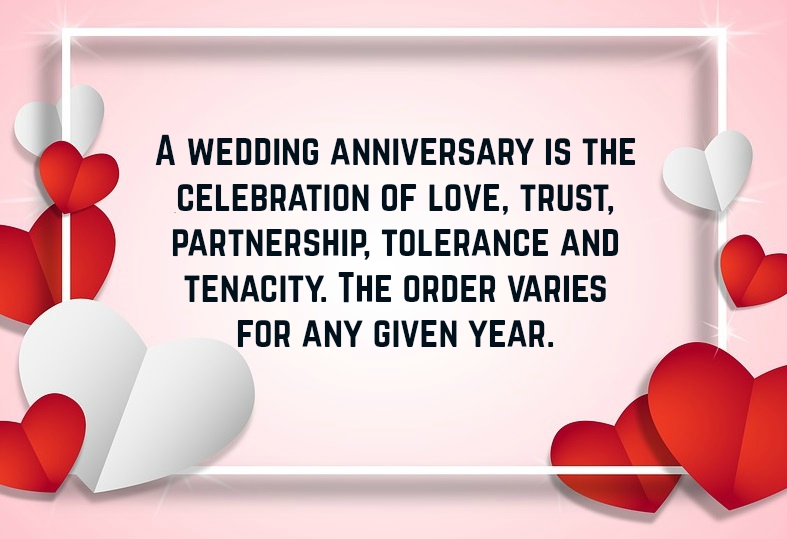 There is no more lovely, friendly and charming relationship, communion or company than a good marriage.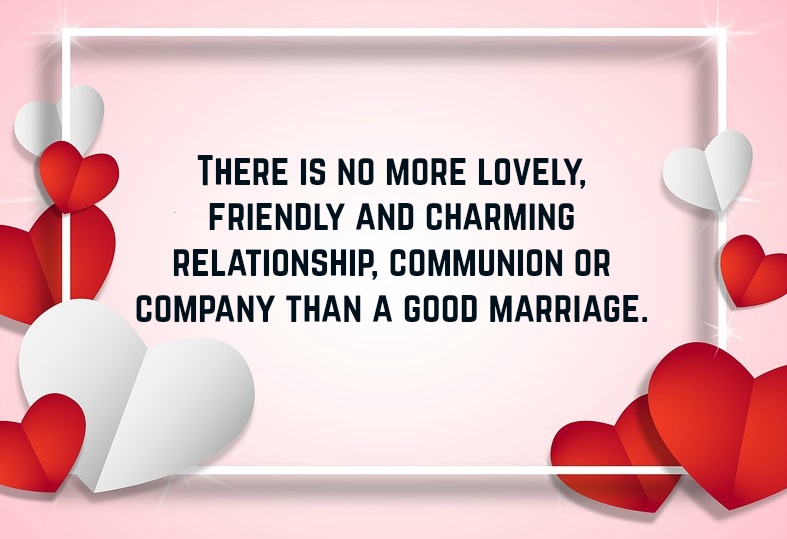 About Our Anniversary Quotes
Anniversaries are very significant milestones to cherish and celebrate. It's not about the date but rather the years you've spent together, whether in happiness, sadness or sickness. Accordingly, anniversaries are important events because these only happen once a year, that's why most couples would always do something extraordinary just to surprise their partners. But did you know that you don't need to spend thousands of dollars to make someone genuinely happy? Old-fashioned letters with romantic anniversary quotes are the perfect anniversary gift.