A lot of times I find that people who are blessed with the most talent don't ever develop that attitude, and the ones who aren't blessed in that way are the most competitive and have the biggest heart.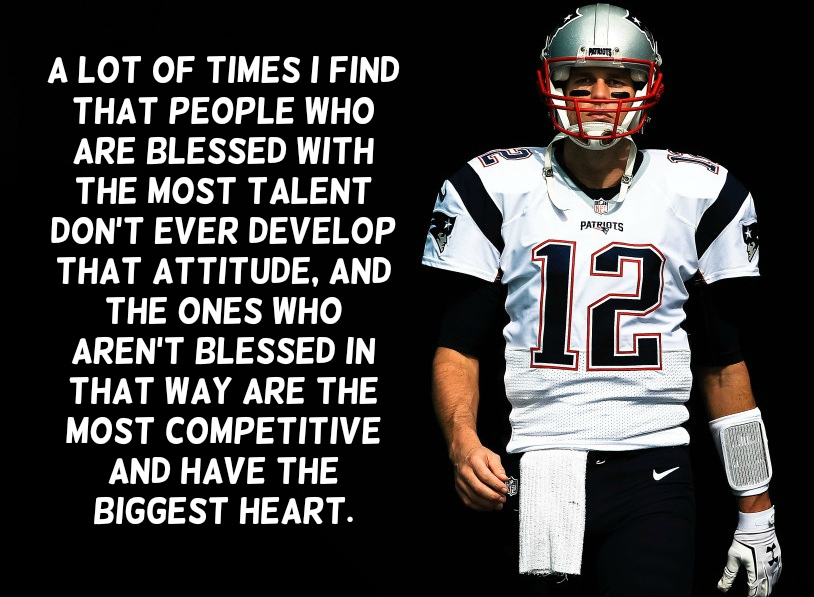 You have to believe in your process. You have to believe in the things that you are doing to help the team win. I think you have to take the good with the bad.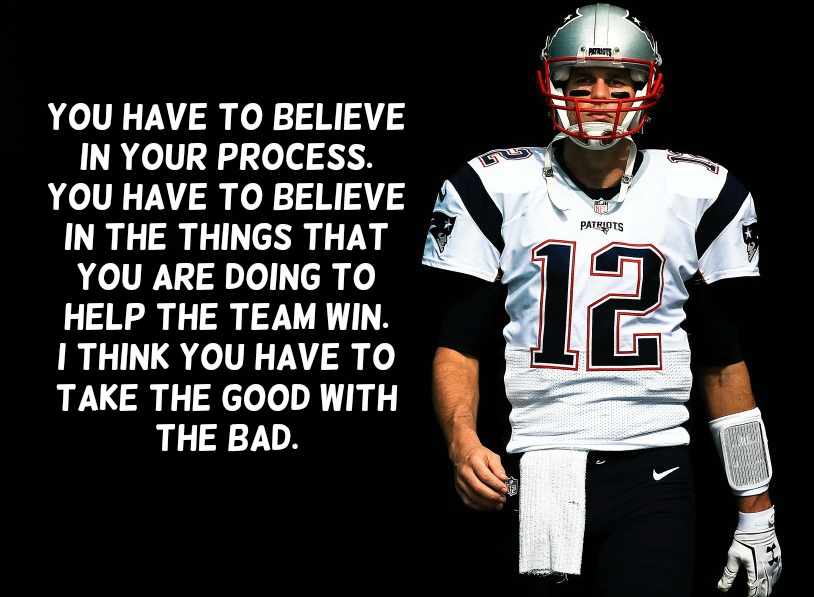 To me, football is so much about mental toughness, it's digging deep, it's doing whatever you need to do to help a team win and that comes in a lot of shapes and forms.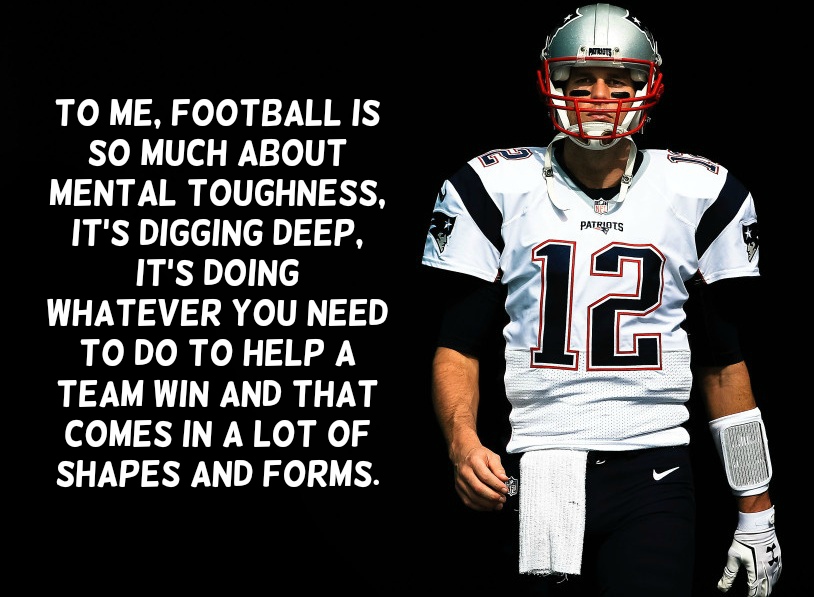 Who's my hero? That's a great question… Well, I think my dad is my hero, because he's someone I look up to every day.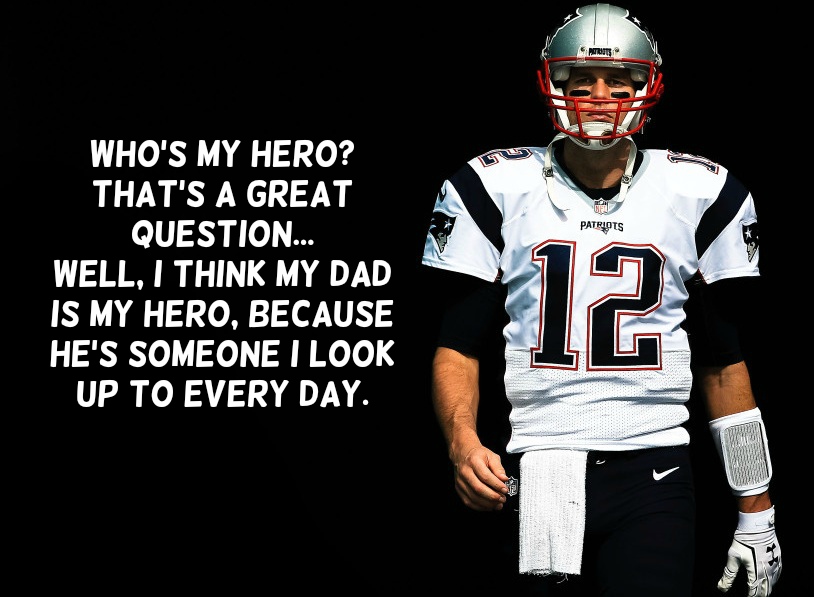 I think sometimes in life the biggest challenges end up being the best things that happen in your life.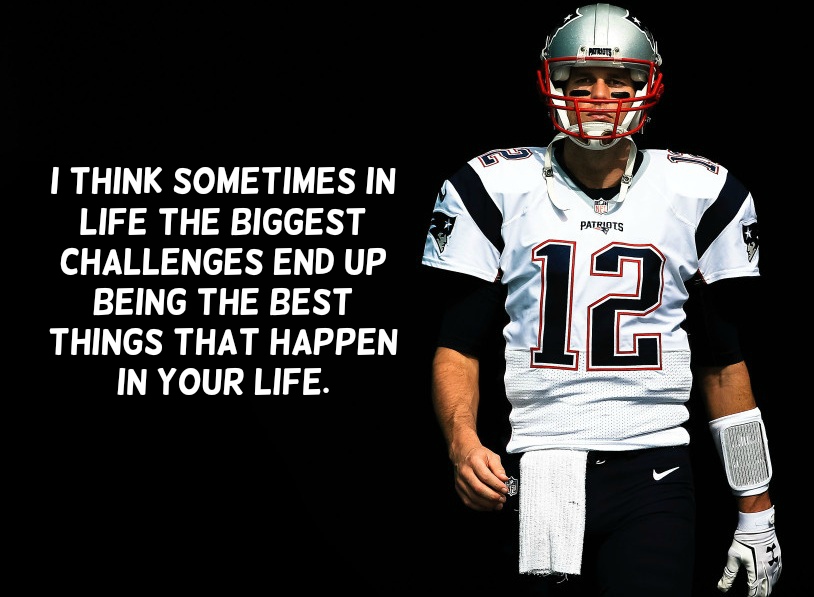 Every man should know, if you're comfortable and you like it, you should do it. Everyone always worries about what the girls think, what the guys think. If you like it, do it.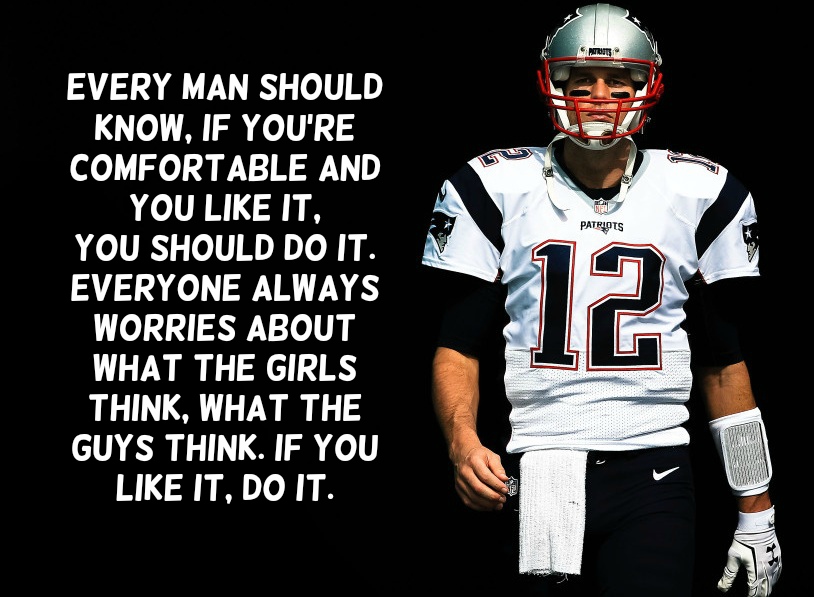 Everybody has an opinion. I think everybody has the right to believe whatever they want. I don't ever cast judgment on someone's belief system.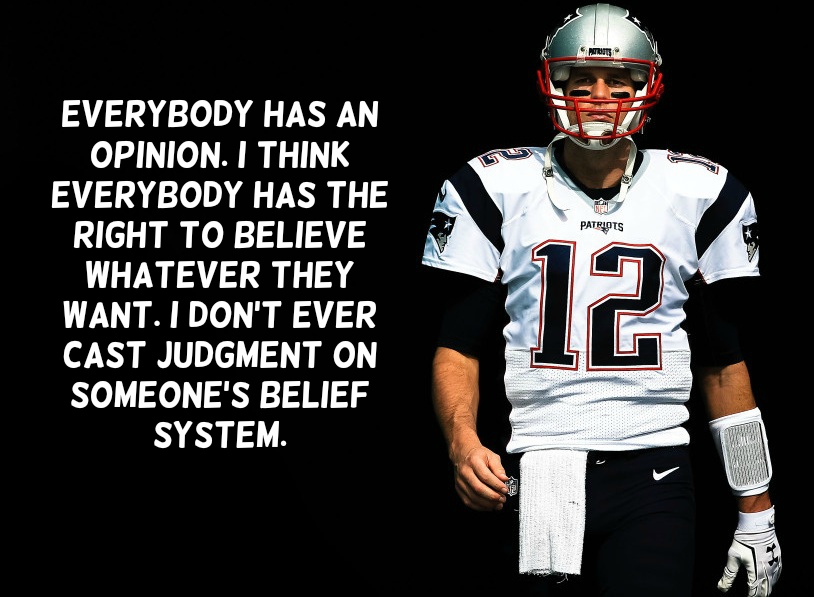 I think that at the start of a game, you're always playing to win, and then maybe if you're ahead late in the game, you start playing not to lose. The true competitors, though, are the ones who always play to win.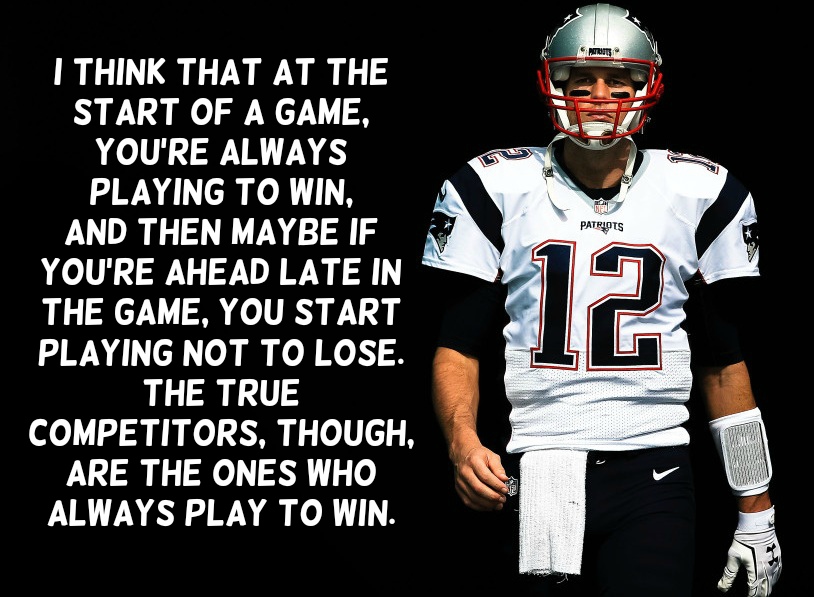 I always try to do as much as I can do. I'm never a person that does not enough, because I'd regret not doing enough and think I probably could have done more.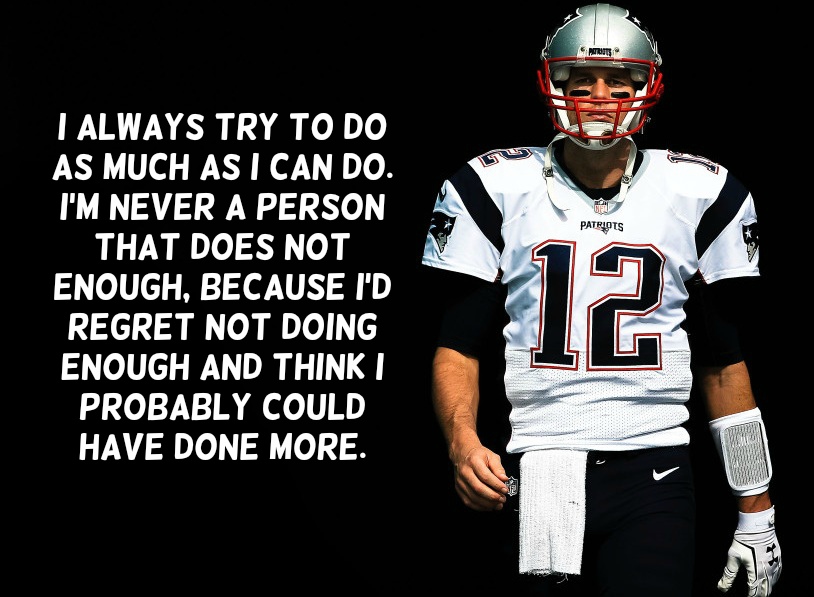 About Our Tom Brady Quotes
In the world of football, you will never miss the name Thomas Edward Patrick Brady Jr. or popularly known as Tom Brady. A renowned American football quarterback, this professional athlete is a rare gem that has won five Super Bowls. Accordingly, he is considered as one of the greatest quarterbacks of all time in the National Football League. As the quarterback of New England Patriots since 2001, he has led the team with 14 division titles. Married to supermodel, Gisele Bündchen, Brady is a happy father of three.