Without a doubt, Star Wars will always be one of the best film series of all time. This American fantasy, science fiction film created by George Lucas revolves around unique characters from 'a long time ago in a galaxy far, far away'. The very first film from the original trilogy was released in 1977. From that, there has been several adaptations— anthology, animated and television films as well as video games.
The original Star Wars trilogy, as many fanatics would say, are very good films. Who would say otherwise? Well, these movies aren't just so-so; they are timeless and critically acclaimed! These blockbuster movies have shattered box office records with whooping sales. The characters are iconic and the artists are memorable. And over the years, if you are a true Star Wars fan, you will see that the game has really changed, for the better. Of course, the very first film will still be the trailblazer. But after many decades, the movies have now reshaped, together with the movie industry. And you will never be too old to watch a Star Wars movie, and the appreciation for these movies goes far beyond the one day to one month admiration. It would last for many years. The best thing about Star Wars is it teaches great lessons— the power of belief, not just with others, but also in ourselves, and also the power of forgiveness. If you and your partner are die-hard star wars fans, we bet you've been watching the series over and over again so might as well step up the game and incorporate some of your favorite Star Wars characters in some Star Wars pick up lines. 
How can you be from an ice planet when you're so Hoth?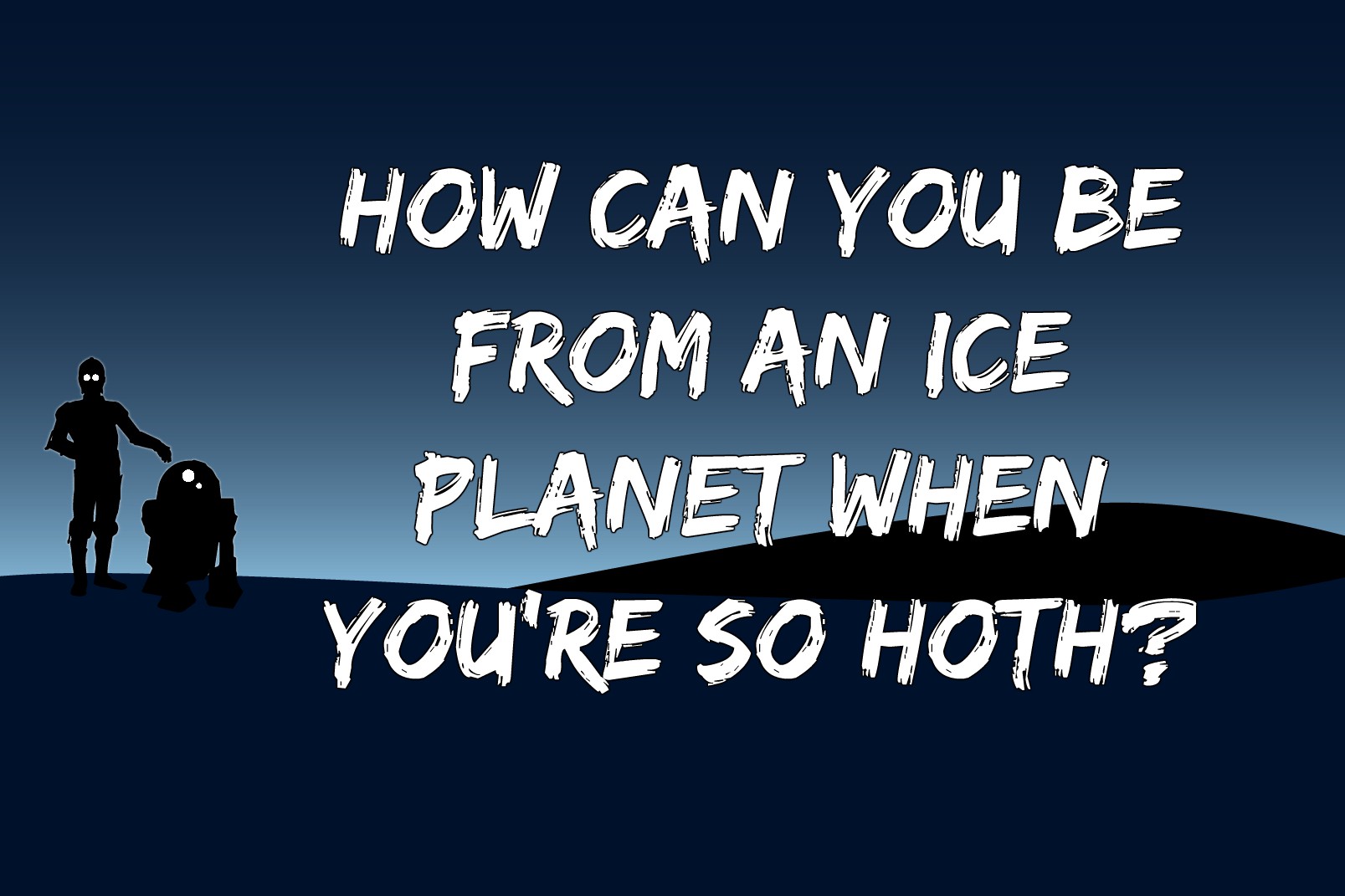 I hope you're into cyborg-human relations, because I'm feeling like a machine right now.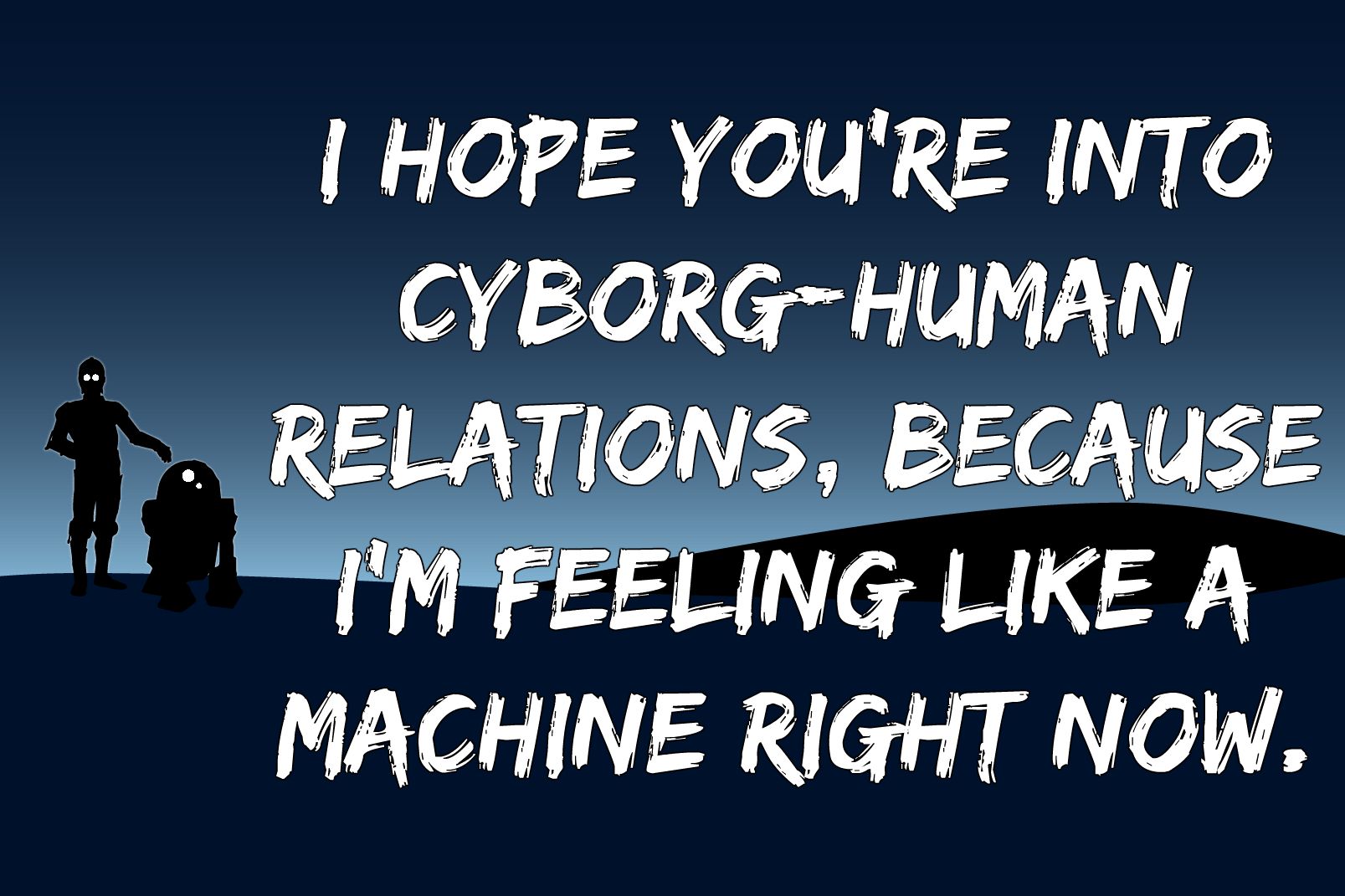 I may not be able to feel the Force, but I wish I could feel you.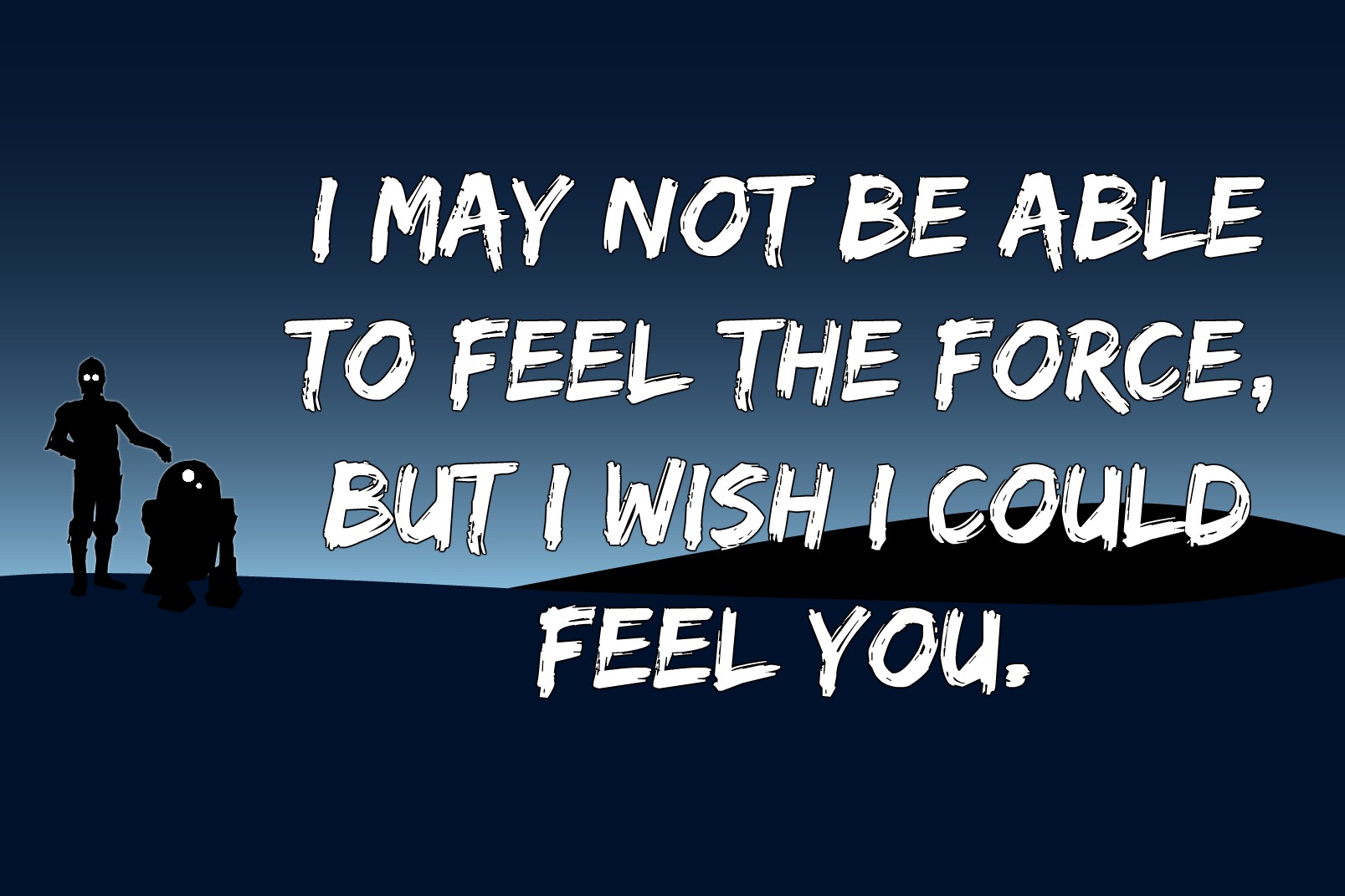 Tell me of this thing you humans call…  love.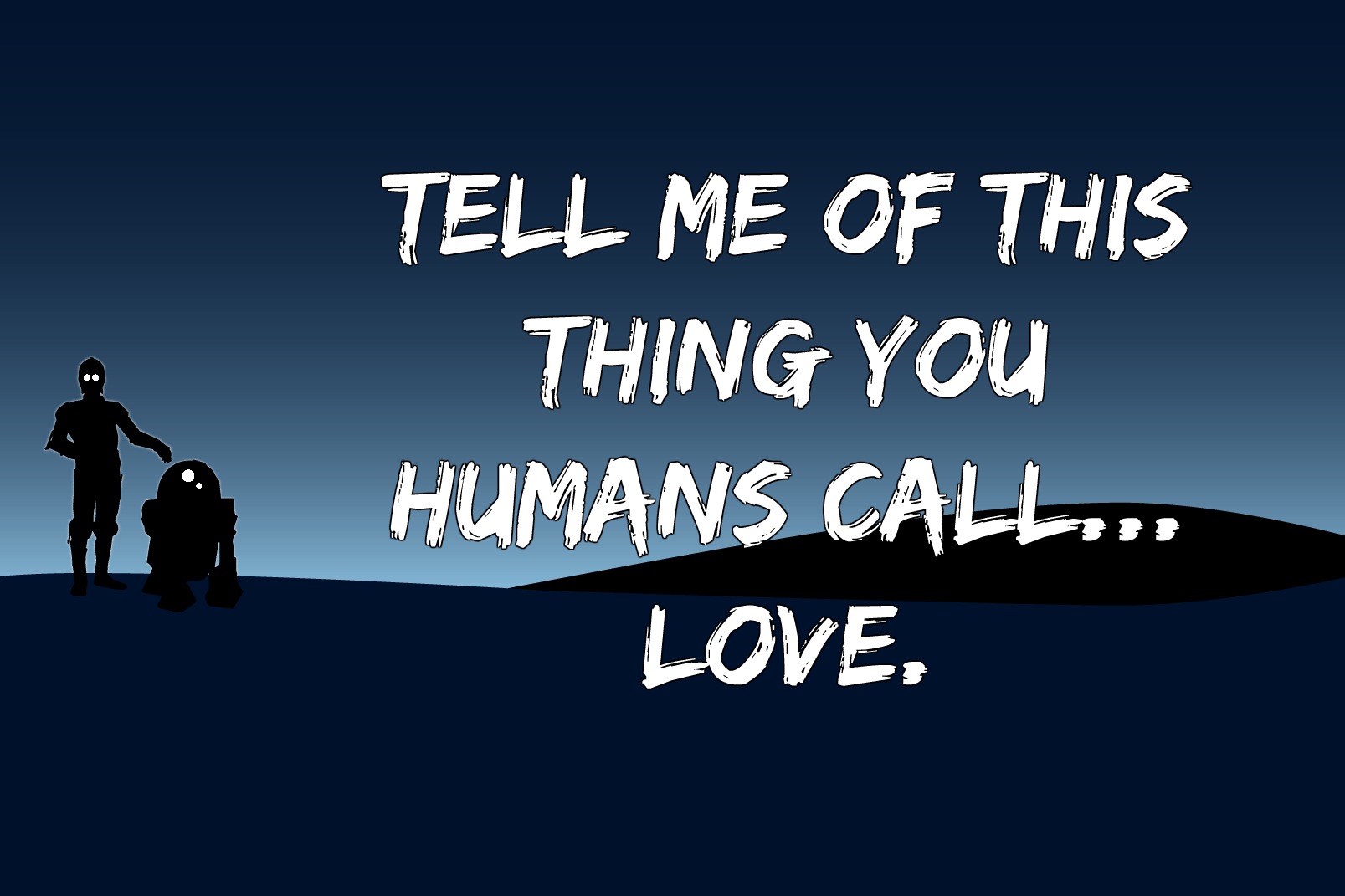 Captain, being held by you is quite enough to grt me excited.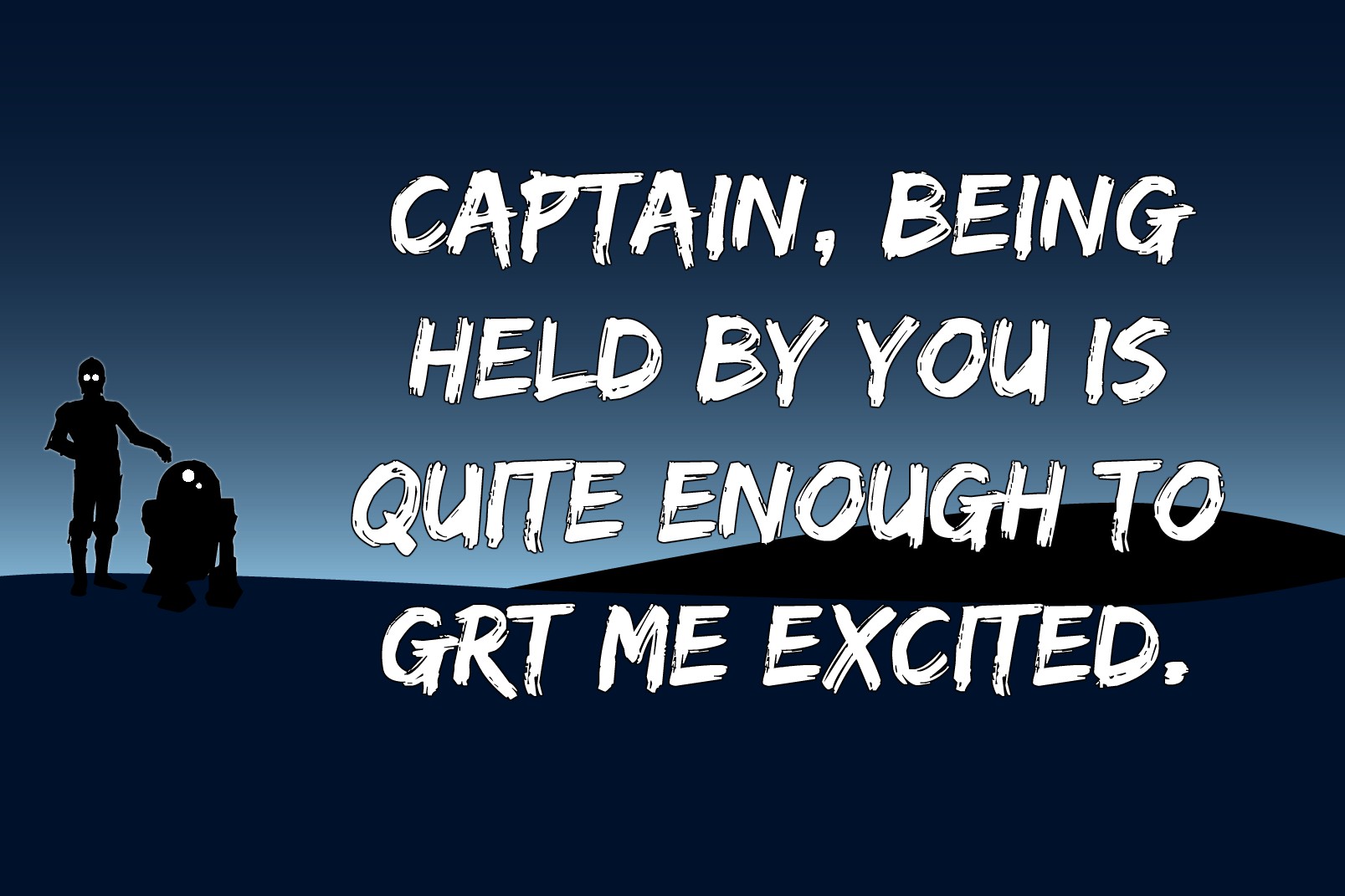 Are you related to Yoda? Because yodalicious.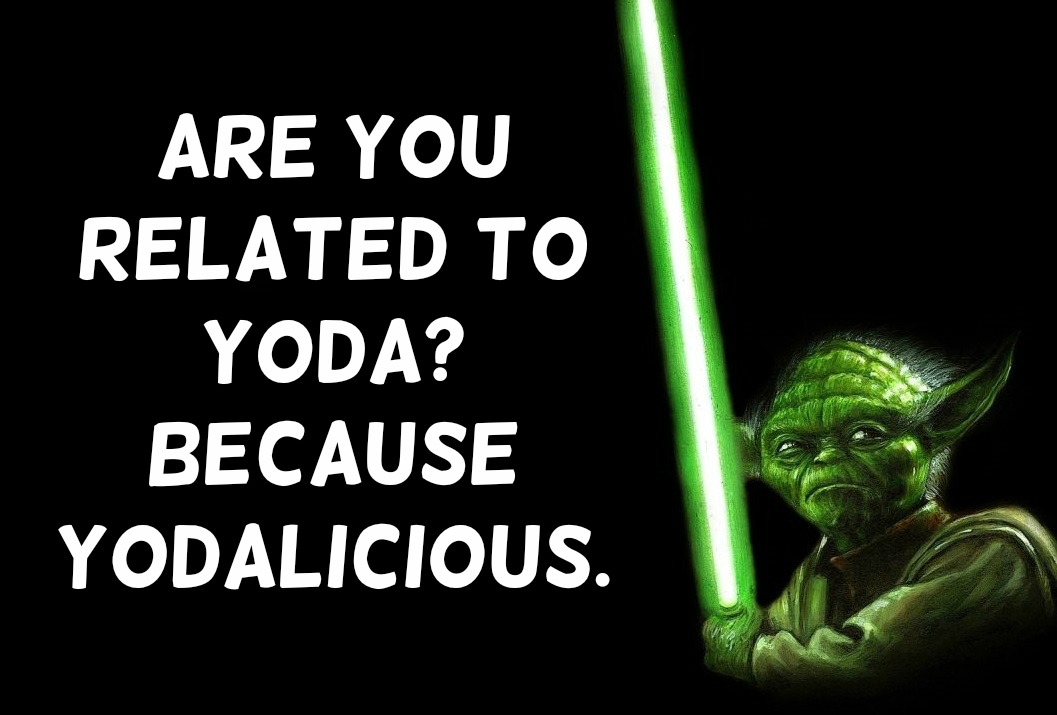 Can I call you my Na-boo?
You stole my heart like the rebels stole the Death Star plans.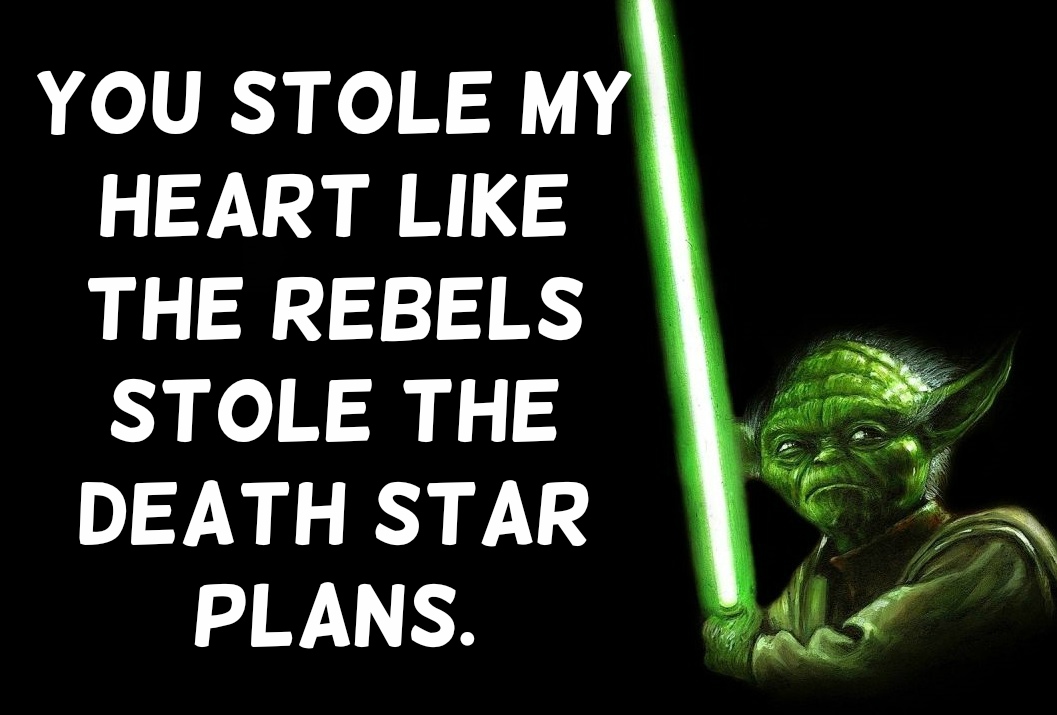 Your smile glows brighter than a lightsaber.