In the world of modern NHL, Alexander Ovechkin is a great name. These are some of his quotes that are very inspiring.
Nobody ever tells me to give them a pass or anything. My job is to score goals, and if I don't shoot the puck, I can't score goals.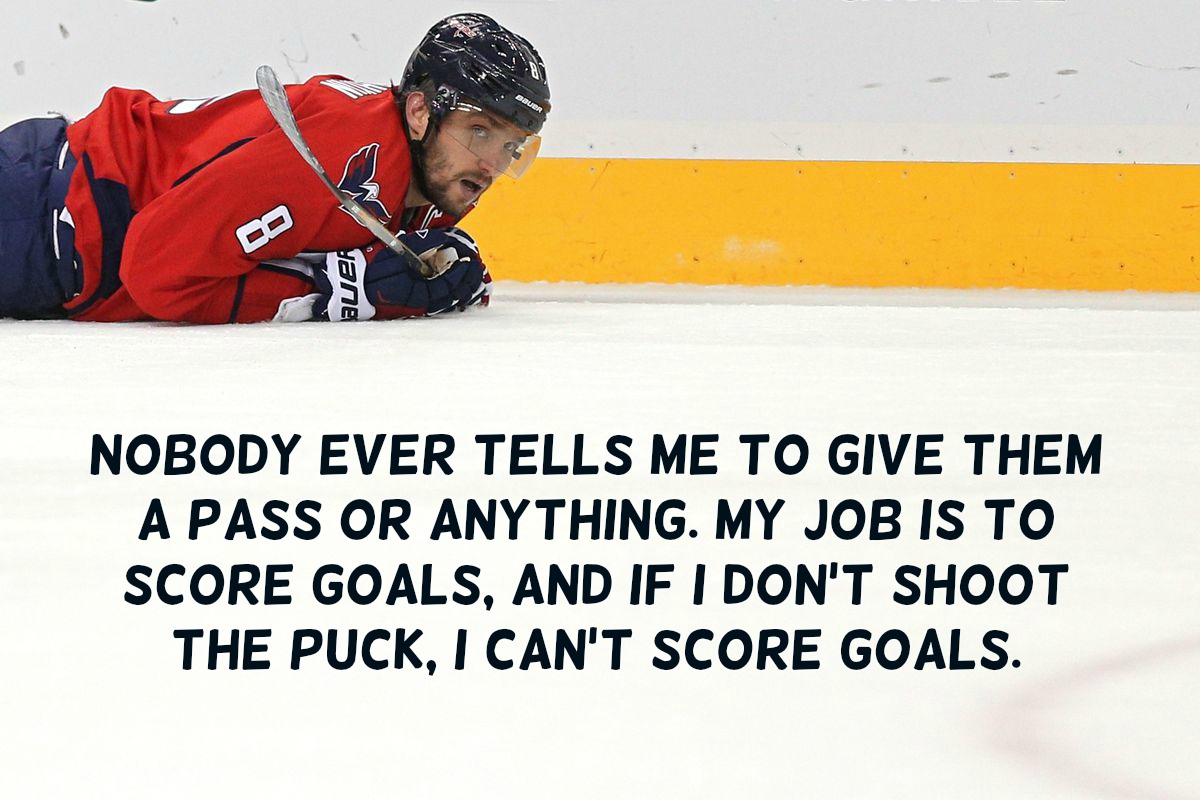 I never look forward. I live for today. If you think about what's going to happen in a year, in two years, then you begin to plan. And plans never come true.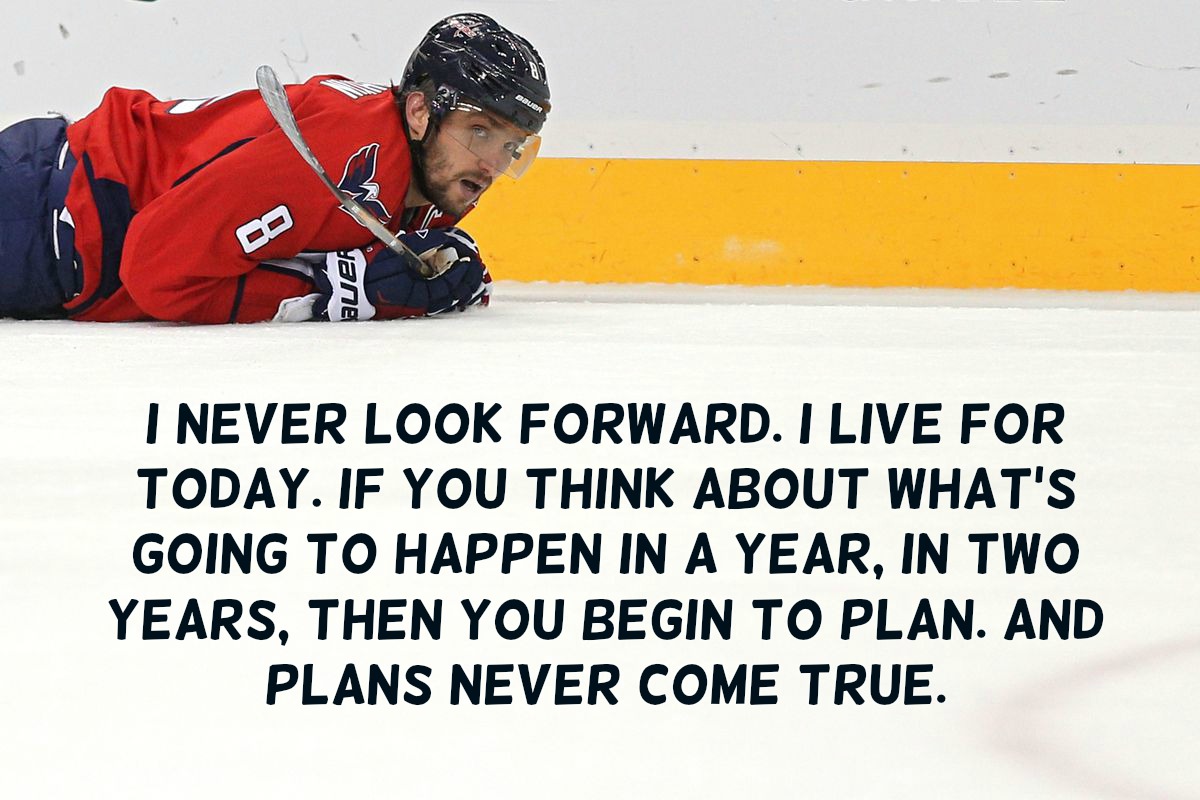 I wear tinted visor not to trick other players, but so hot girls in stands don't see me looking at them.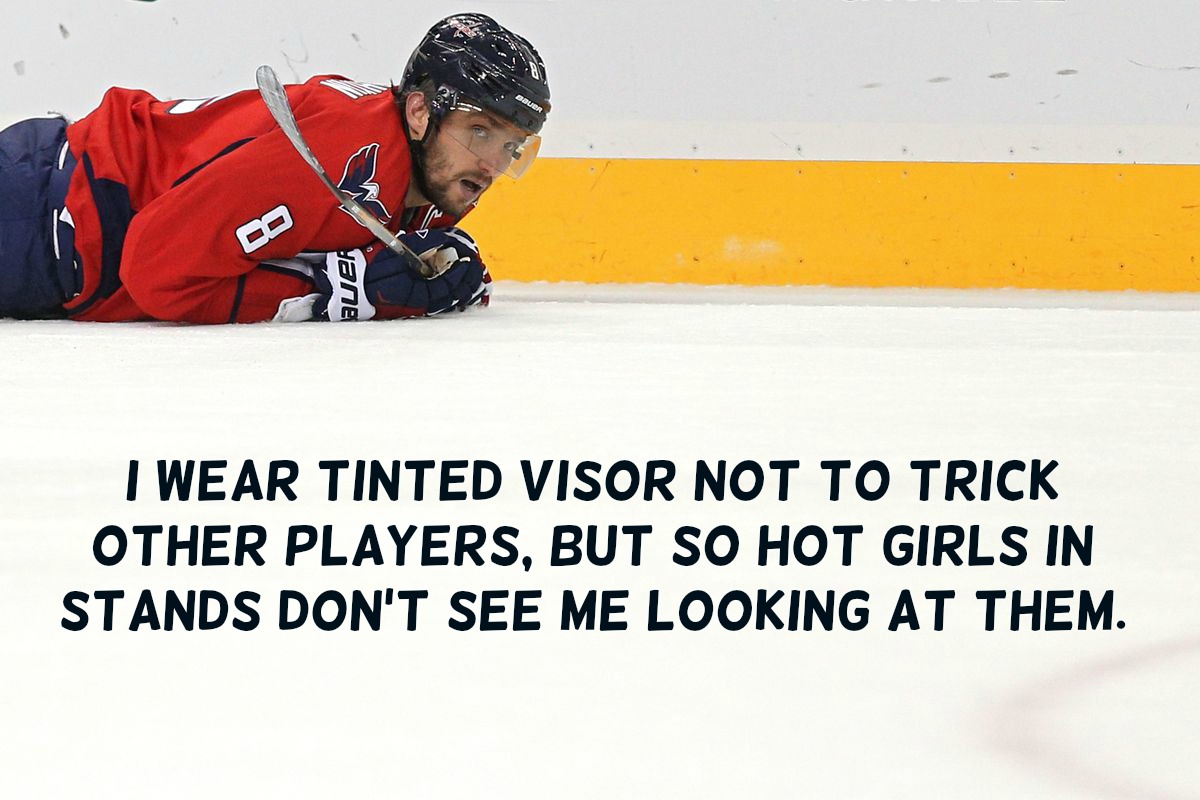 There will always be critics. On one hand, criticism can be positive. On the other hand, criticism can be negative. But critics will always be watching the game. If you listen to everybody, you can go crazy. I have my own point of view, and I always try to keep it.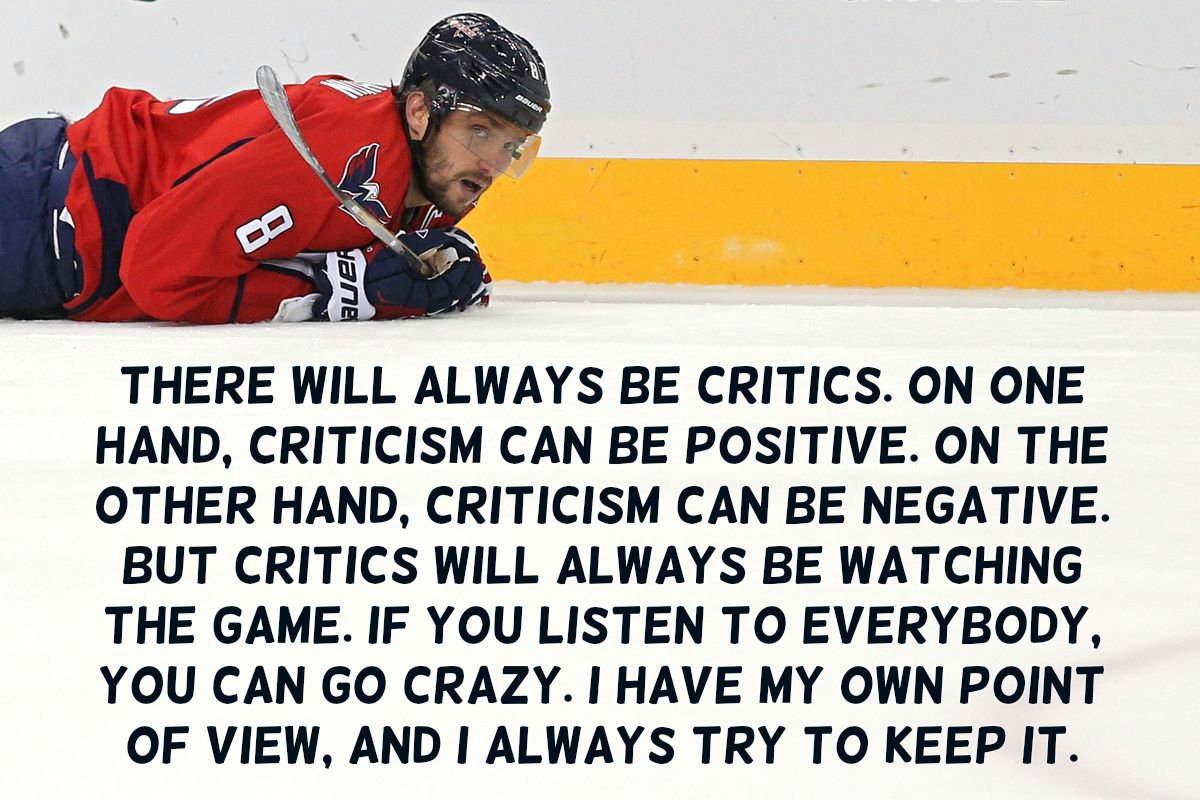 I don't care what people say about me and what they think about me. I care about my team and I care about myself. Lots of people watch hockey, and I think everybody has different thinking.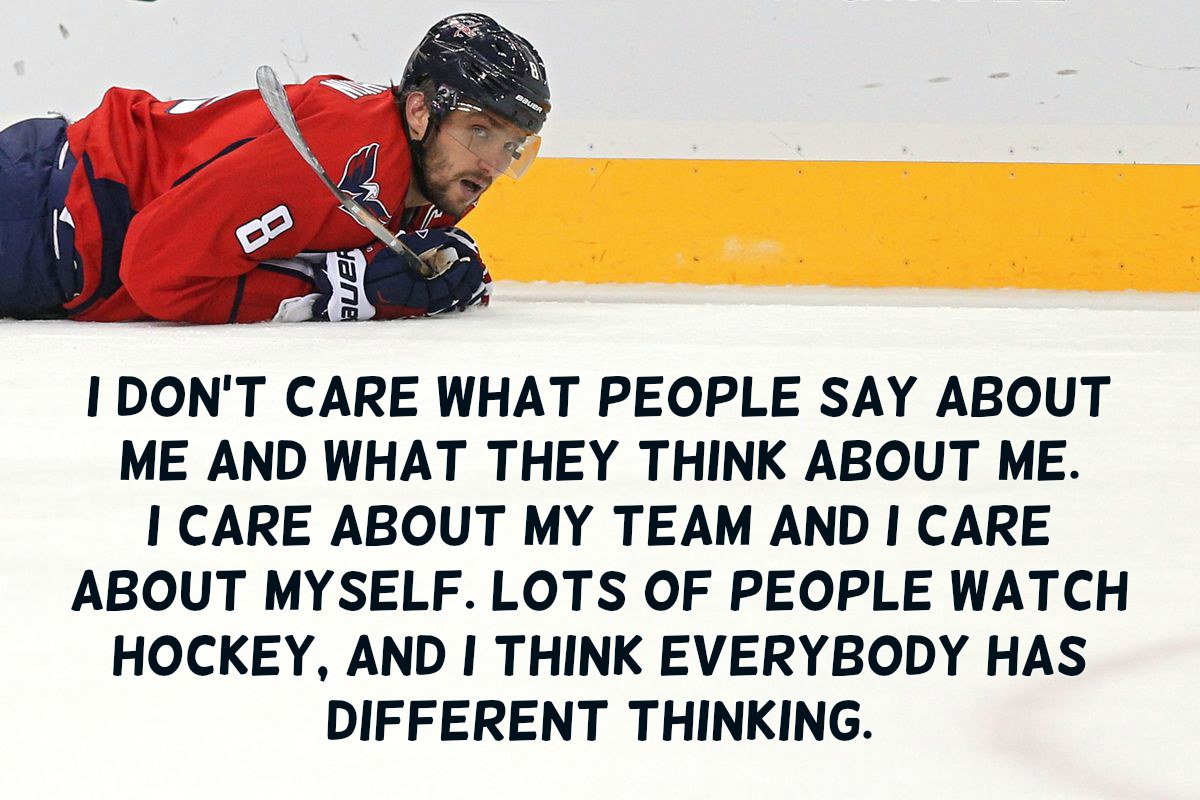 If you go to ice and you think, 'I must score' or 'I must get some points,' you won't score or get any points. You must go and play and don't think about it.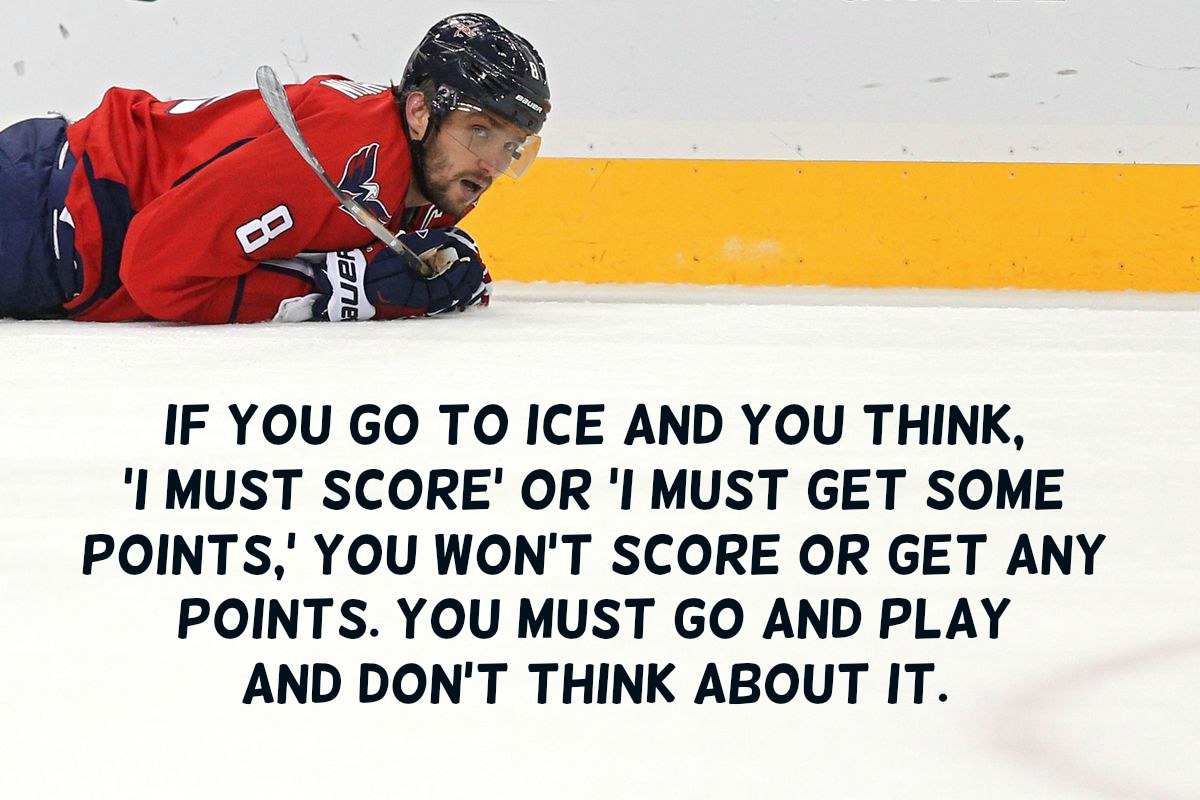 I think I must play how I can, that's all. And if I play my best I'll be happy. It doesn't matter because NHL is the best league in the world and we have great players so whoever the coach puts me with is the best. The coach knows best.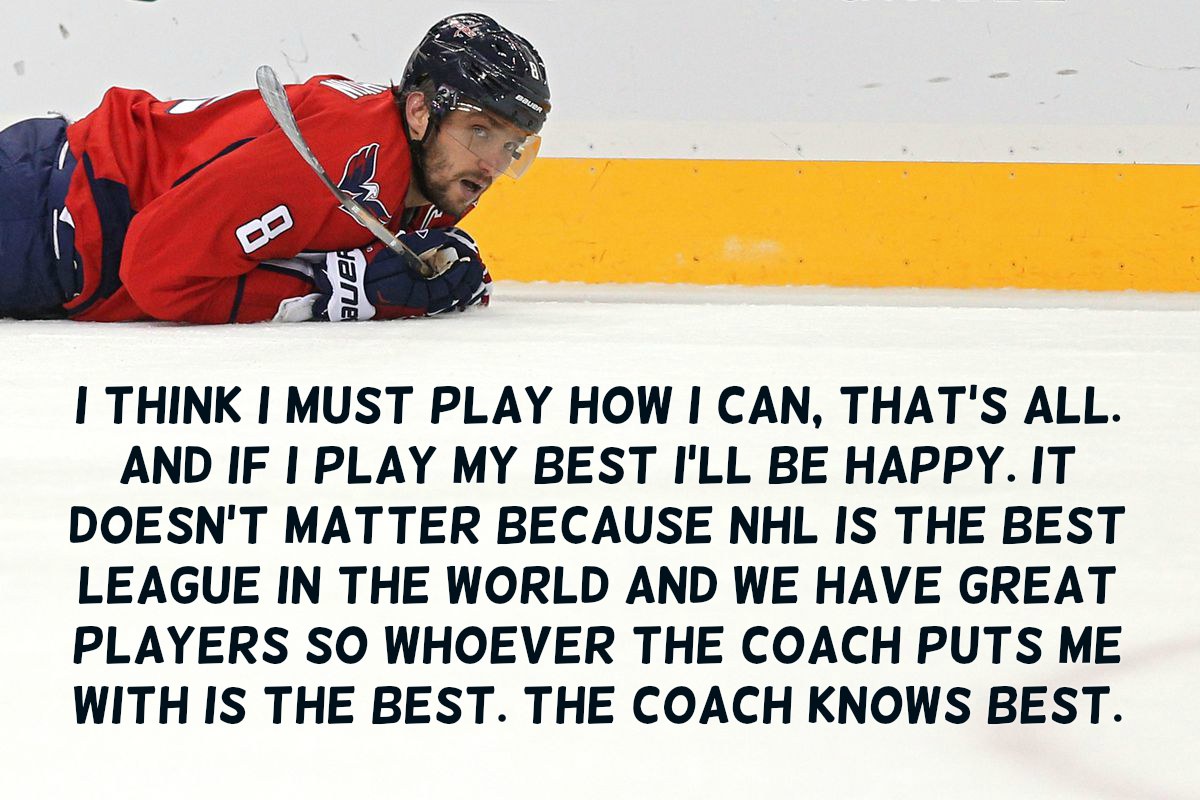 NHL is the best league in the world and I feel that I should play in the best league in the world. Money's not an issue and you cannot buy happiness.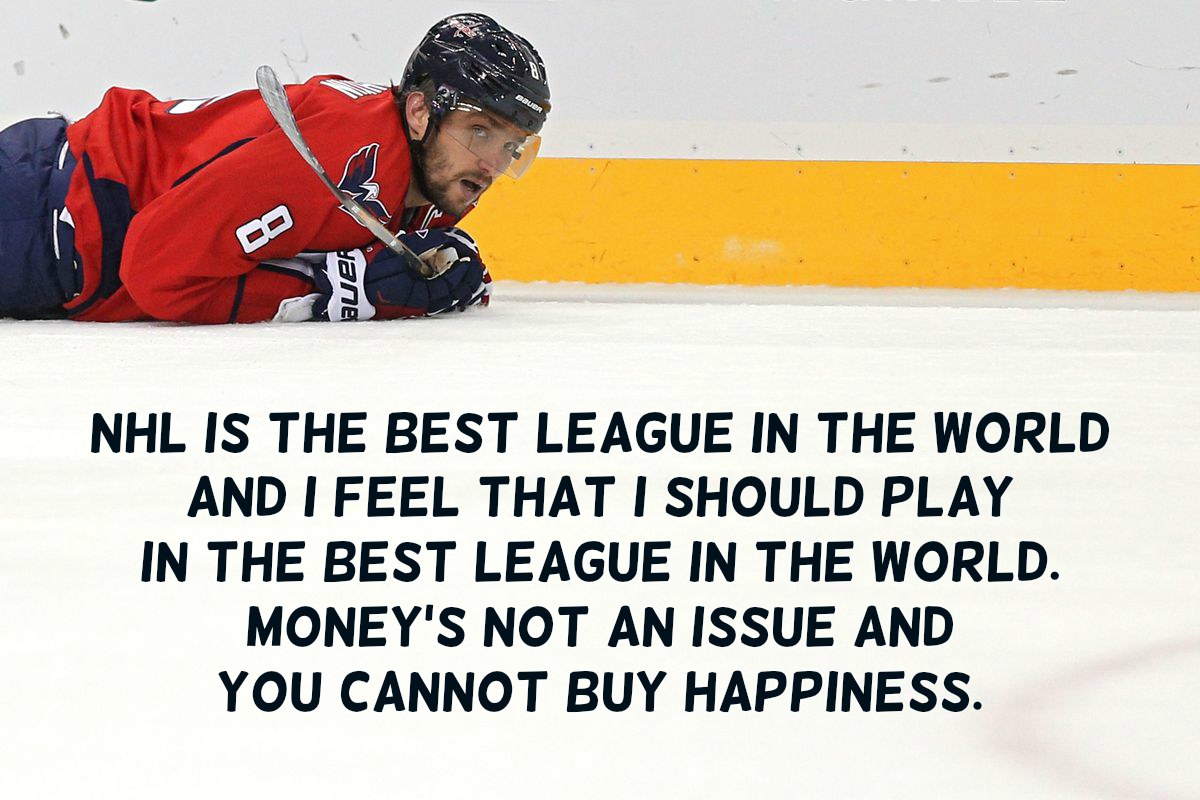 My dream has come true. I play with the great players and on a great team. I'm smiling and happy and enjoying the time of my life.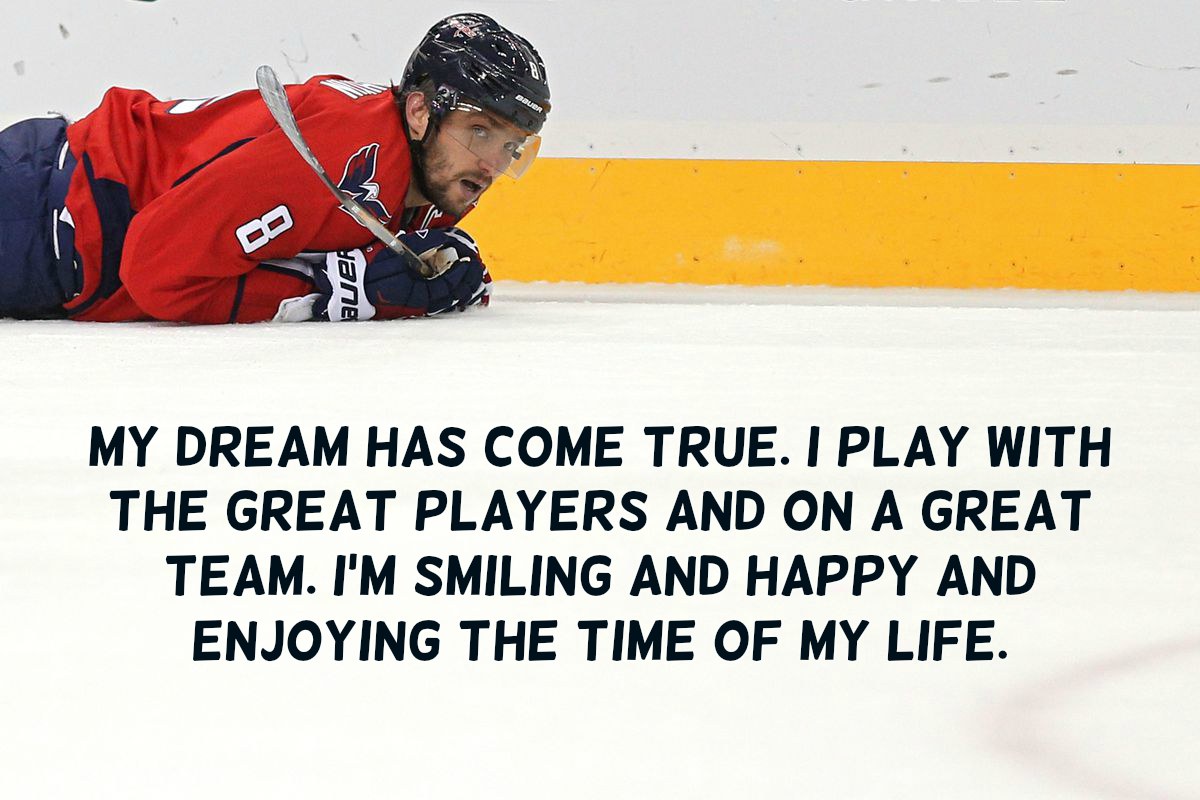 About our Alexander Ovechkin Quotes
Alexander Ovechkin is a Russian player born on September 17 1985. His parents, especially his mother was a sports lover, who won two Olympic gold medals. His passion for hockey started when he was just two years old. Now, he is considered as one of the best ice hockey players in the world.