Women, from time immemorial have fought for the right of others, now it's her time to get her rights realized and get equal participation in the society.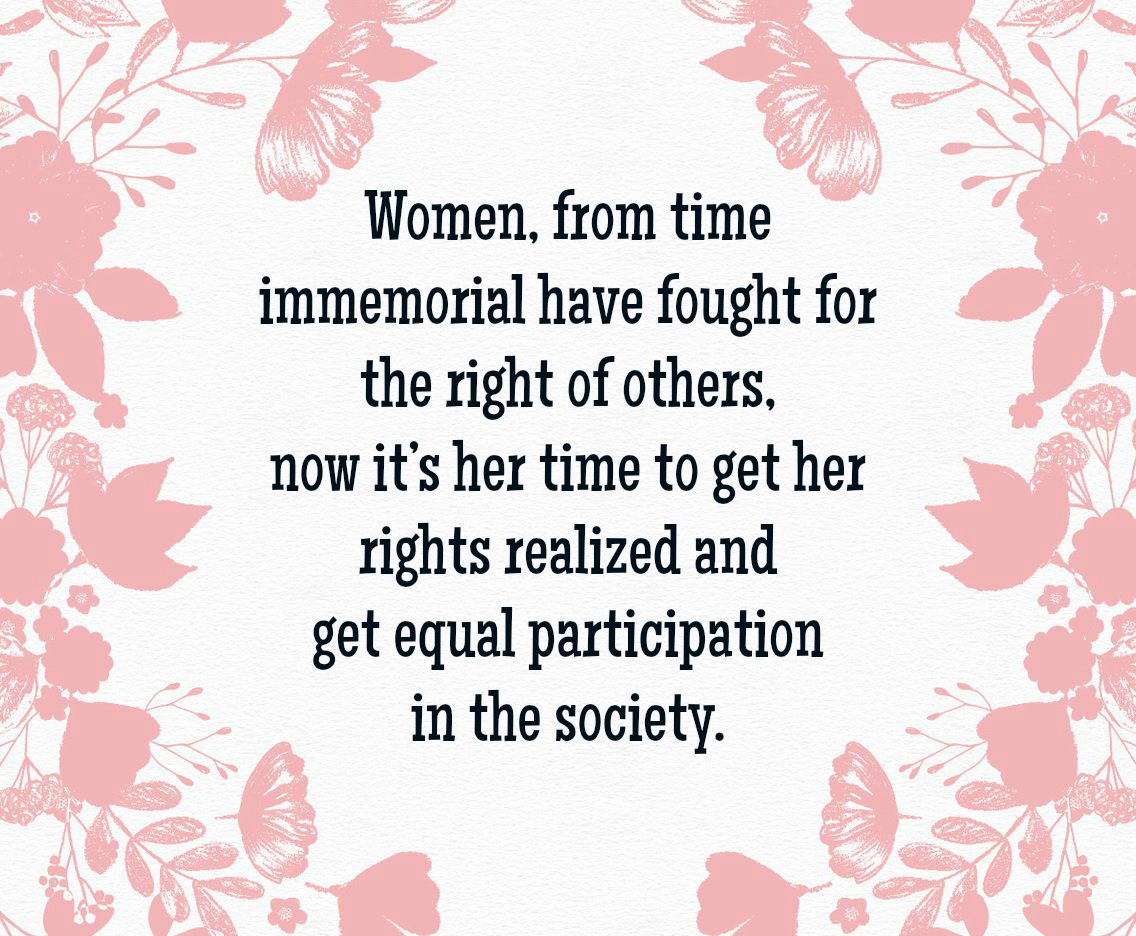 A woman should be taught to believe in protecting herself on her own and not to depend on a man for her protection. She has the power to protect the world and not just herself.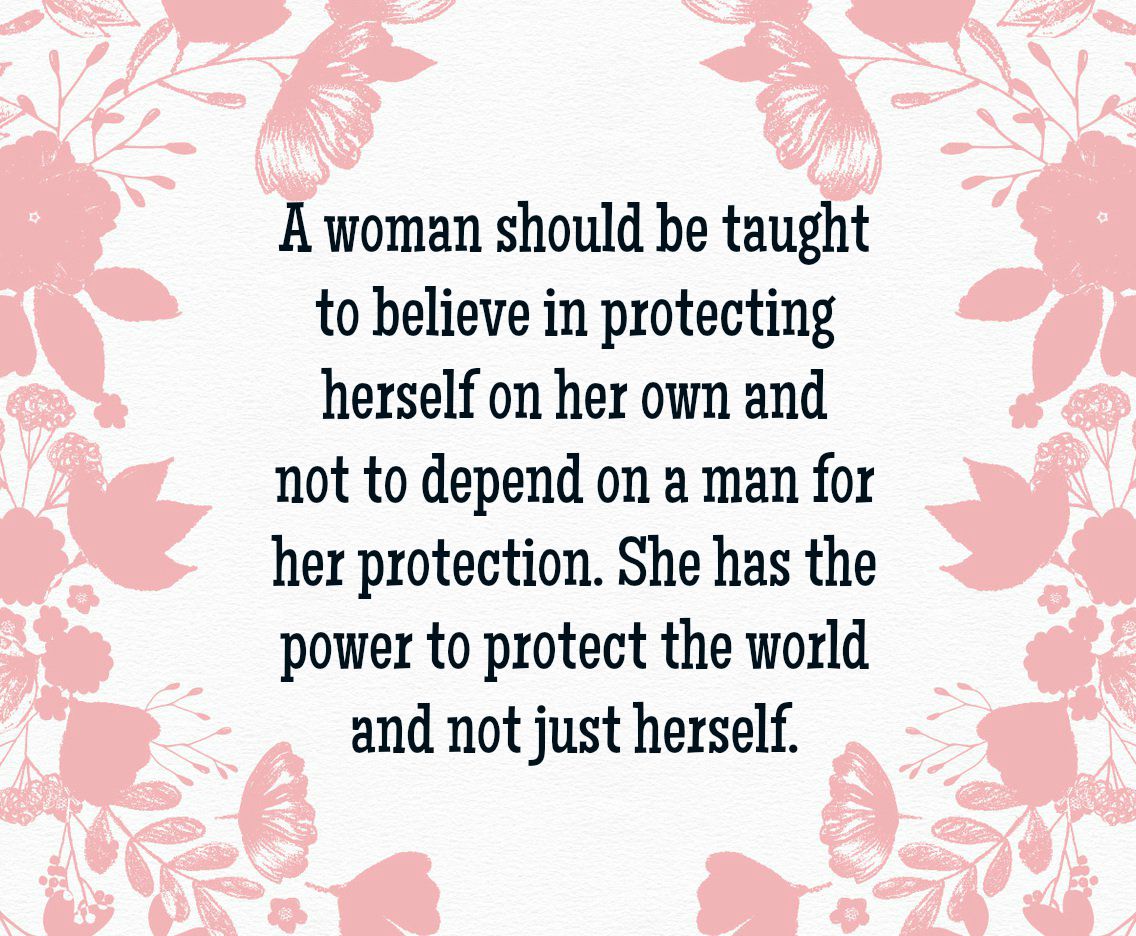 A strong woman is the one who can dare to raise her voice for the cause she believes in, and this strength lives in a corner in every women's heart, it just needs to be searched.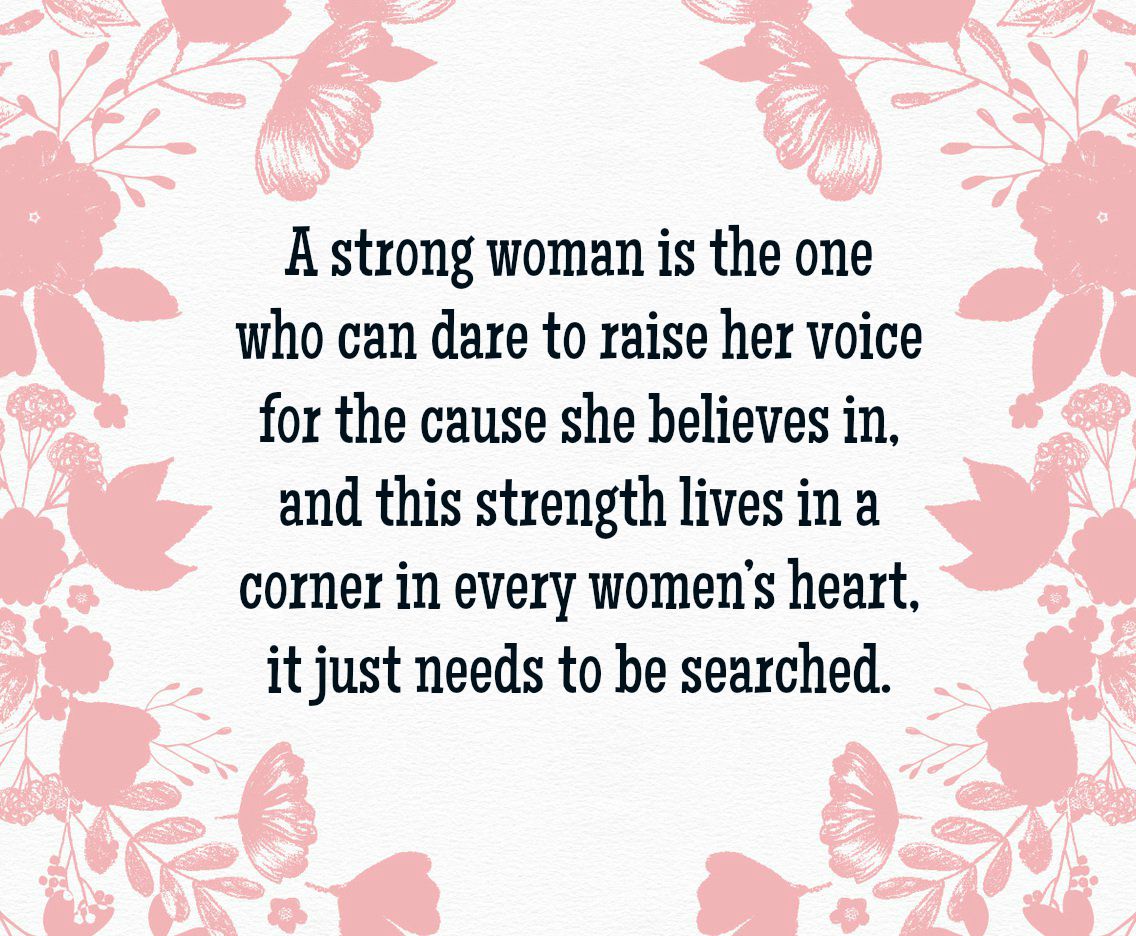 A woman performs all the duties of a man but a man cannot do all that a woman can do.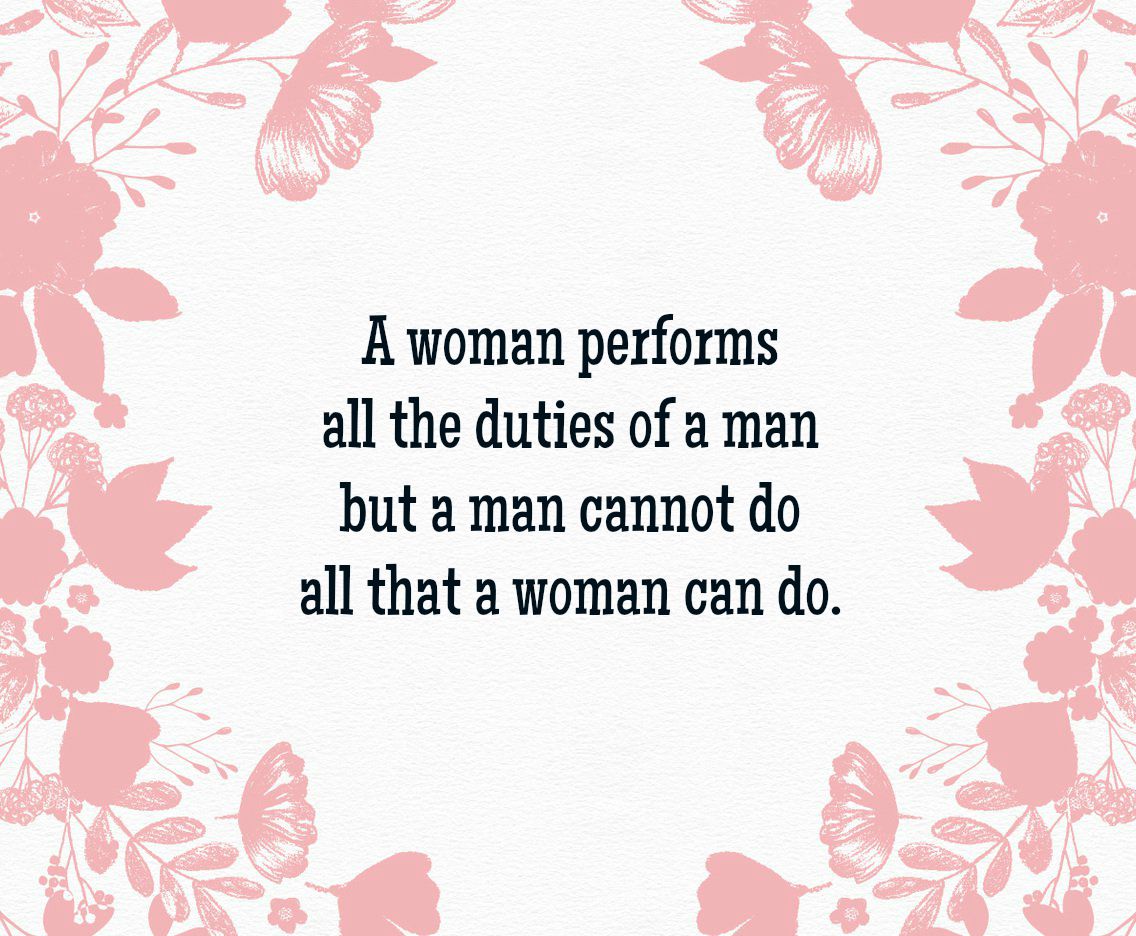 A woman in any form shall be celebrated and honored, be it, a sister or a wife or a mother or any other form.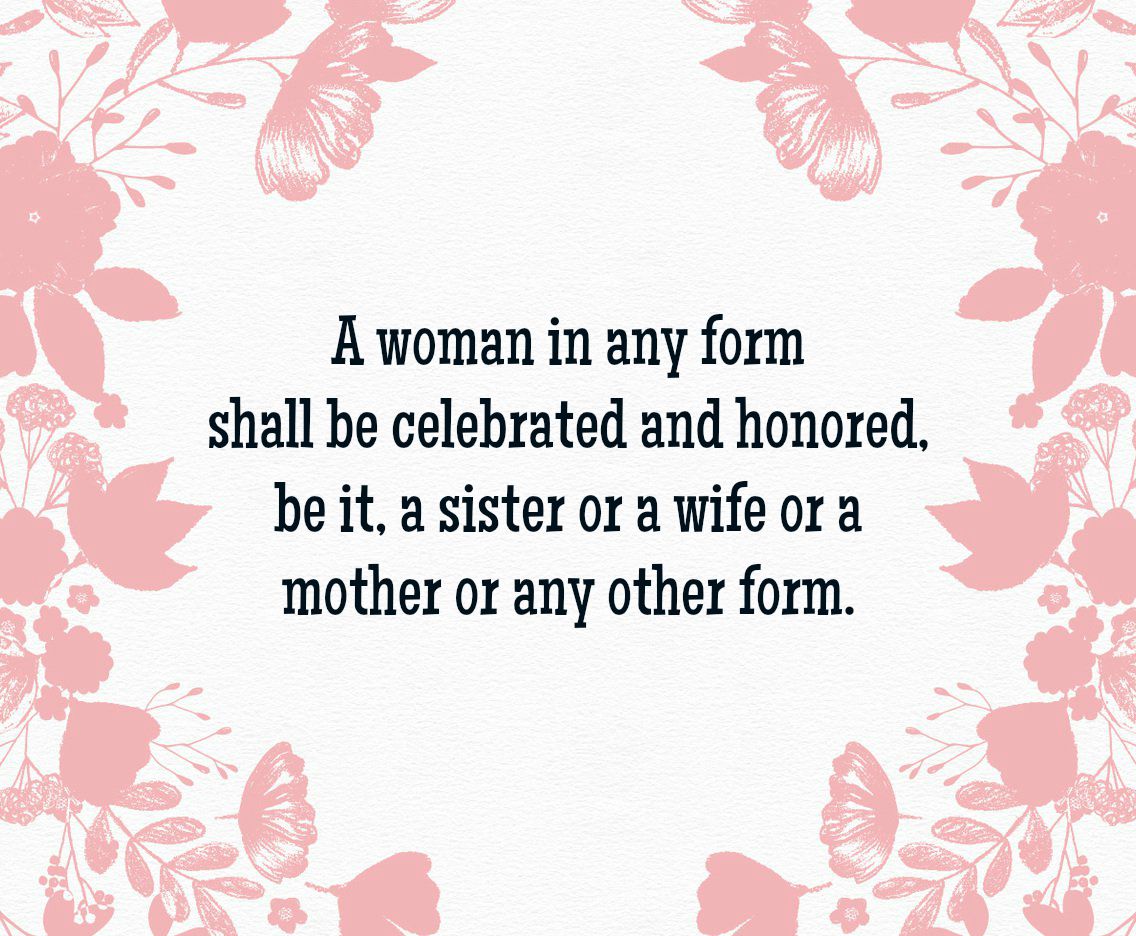 There is only one thing in the Universe which a woman still needs to learn and that one thing is that, 'she has the power to turn the direction of the wind on her own'.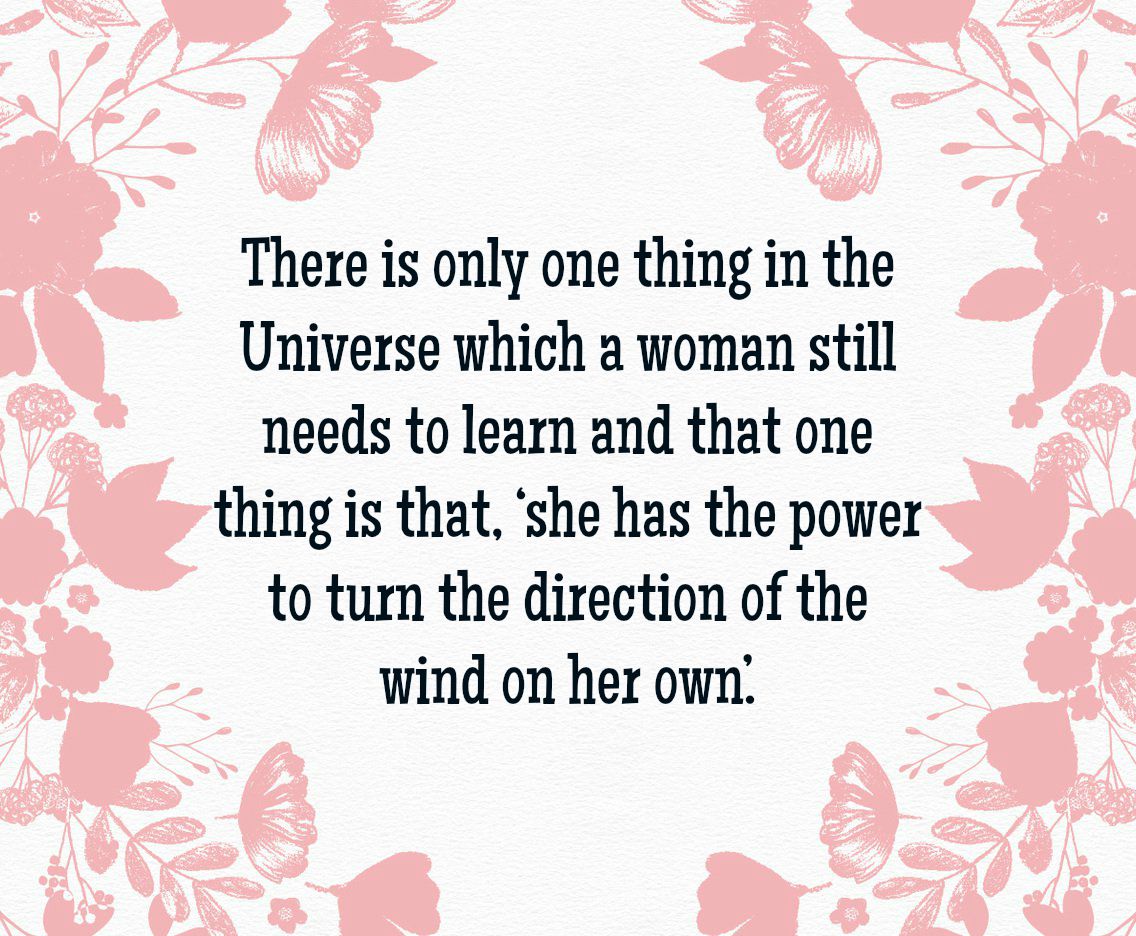 Be a queen when you think, be a queen when you decide, no one has the power to defeat the tremendous power inside a woman! Her strength can cross any hurdle in her life!
A woman is like a tea bag – you never how strong she is until she gets in hot water.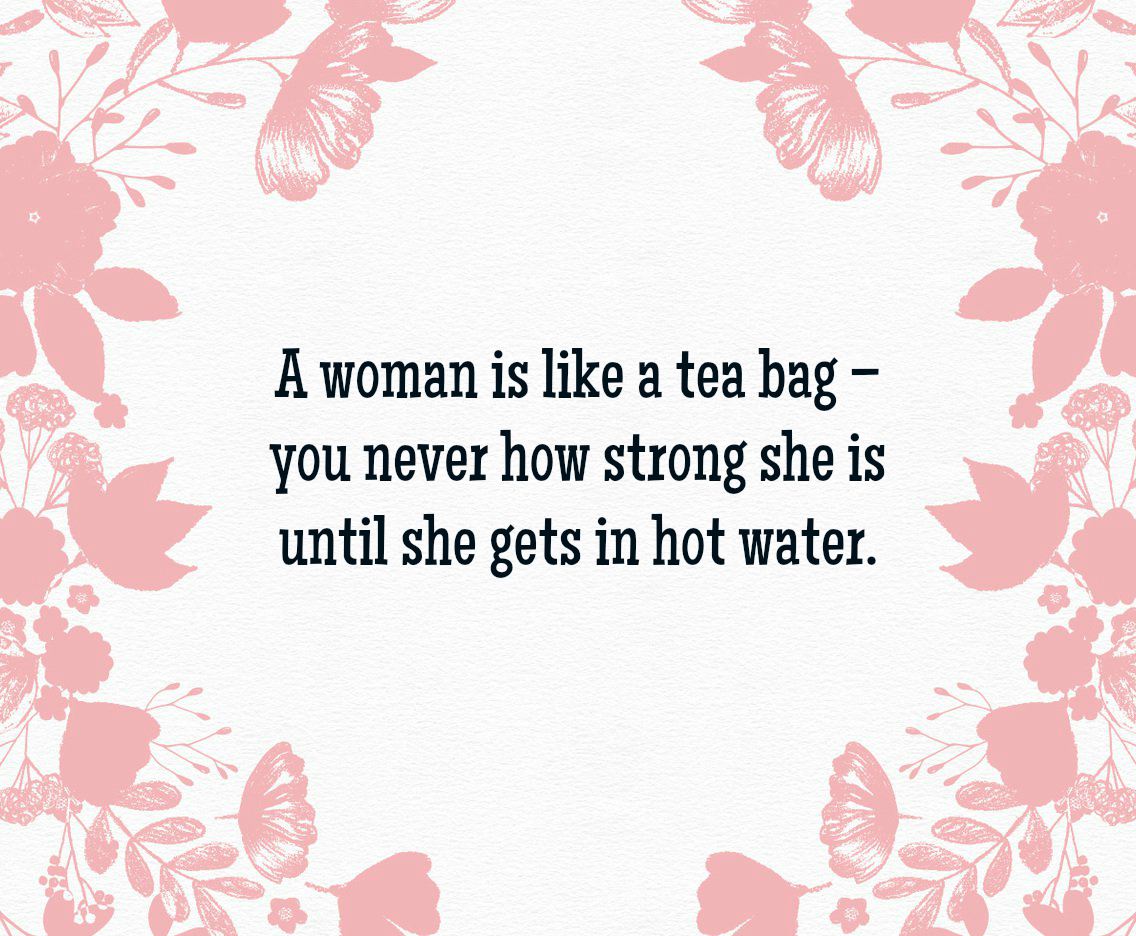 A woman, she is born with the power to save and love, her existence is based on the truthfulness in her eyes.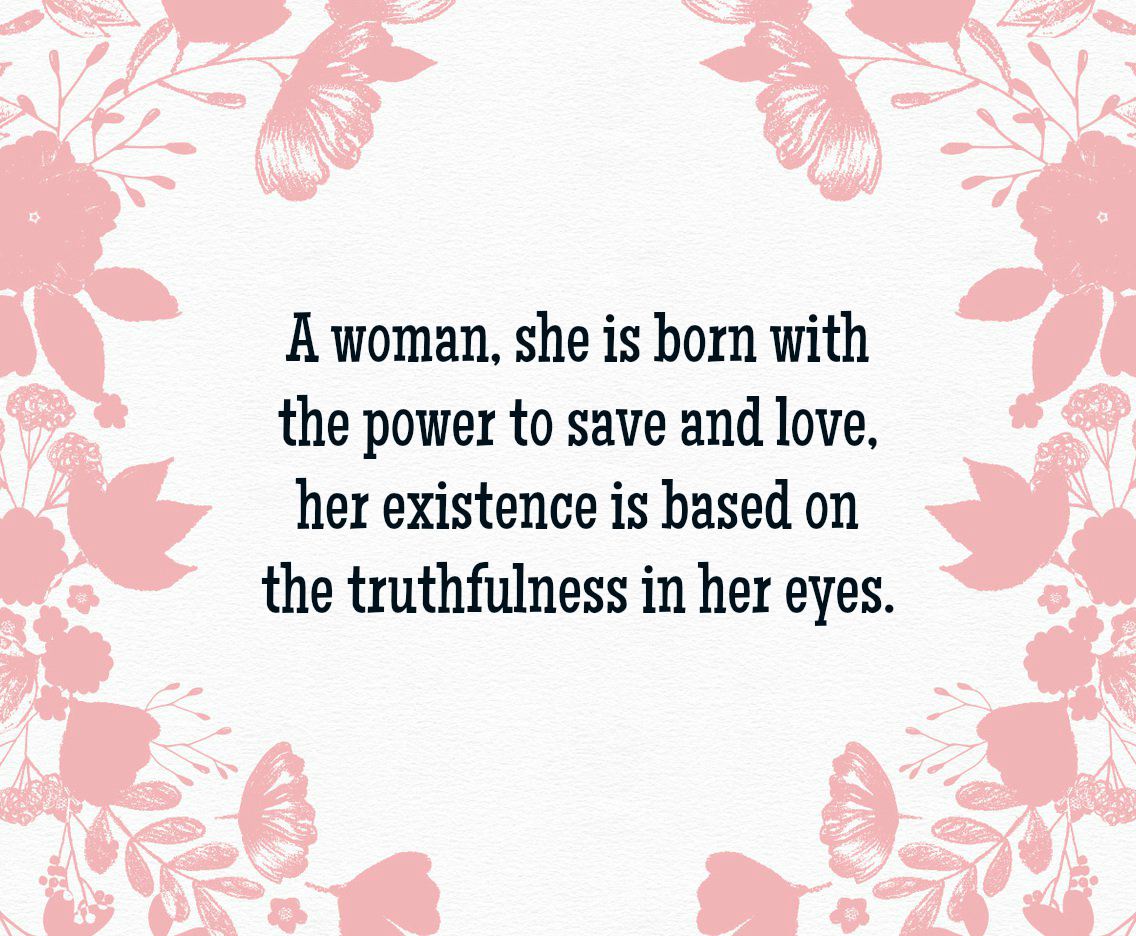 About Our International Women's Day Quotes
If you are a woman, be proud and loud! Be happy because you are unique and loved by many. Women are distinct and beautiful creatures who are capable of doing extraordinary things like taking care of the kids, running the entire household, touching lives in the most unconventional way and many more. Women are special and they can do anything with a sensitive heart and a strong mind. And as we celebrate the annual International Women's Day, the world unites to give recognition to these inspirational and powerful individuals. It's time to let their voices heard and their actions appreciated. Here are the some of the best international women's day quotes to acknowledge the beauty and sacrifices of different women all over the world. Cheers to girl power!