When fathers and sons are together, then expect for something that will make many mothers scream. The father and son bond is purely exciting and very memorable. And these father and son quotes will make you think that this kind of relationship is one for the books.
There must always be a struggle between a father and son, while one aims at power and the other at independence.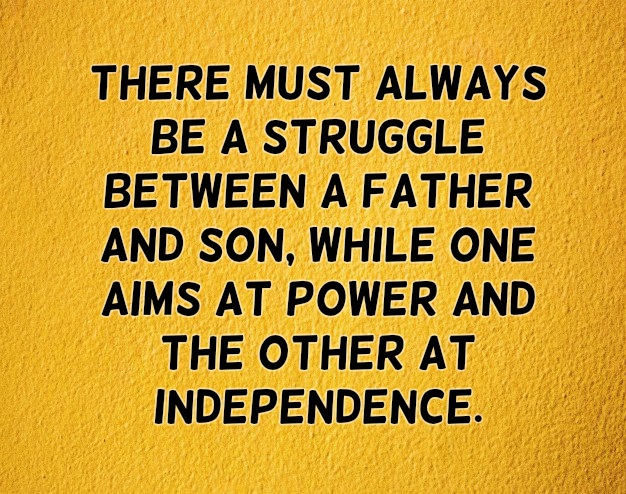 For thousands of years, father and son have stretched wistful hands across the canyon of time.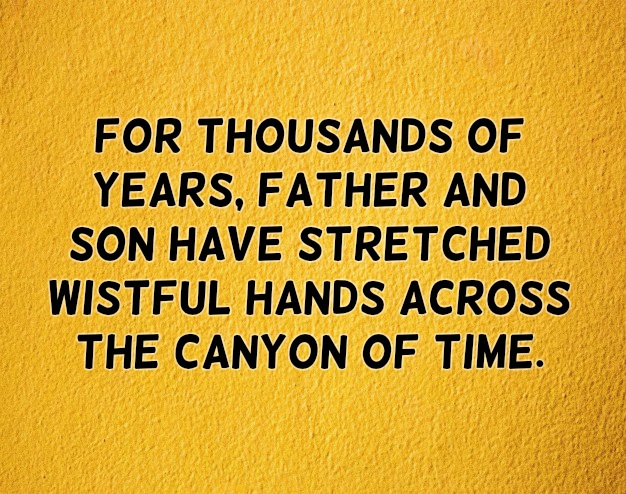 It's a rare thing when a father and son can share the same experience. My father and I have seen all 19 Bond films together, two or three times.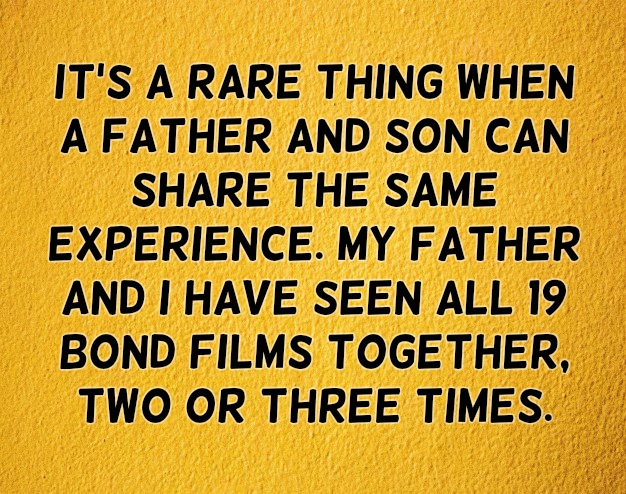 With sons and fathers, there's an inexplicable connection and imprint that your father leaves on you.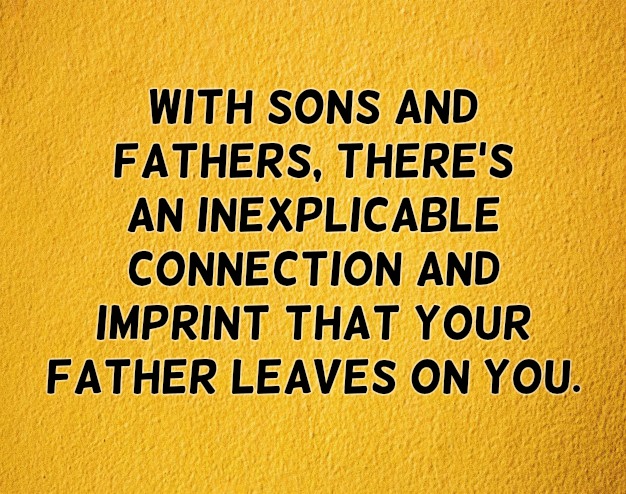 A man's desire for a son is usually nothing but the wish to duplicate himself in order that such a remarkable pattern may not be lost to the world.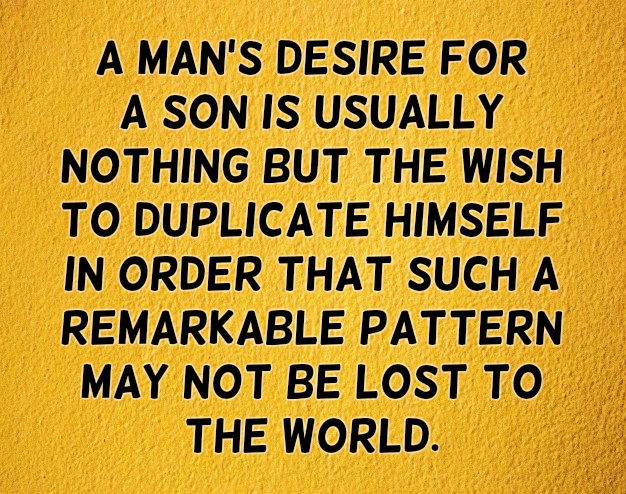 Every father should remember that one day his son will follow his example instead of his advice.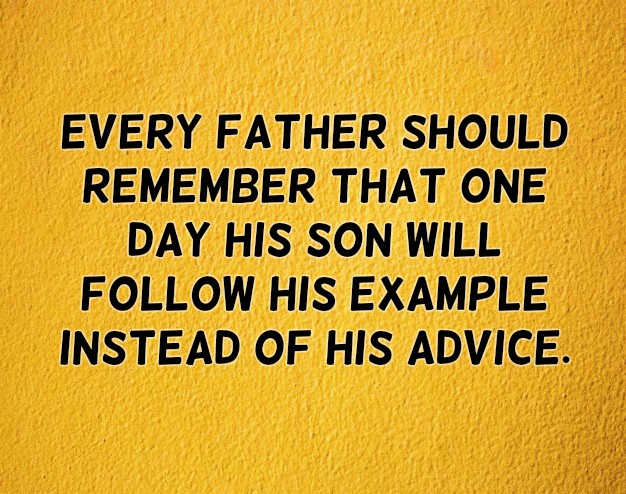 No one would be foolish enough to choose war over peace-in peace sons bury their fathers, but in war fathers bury their sons.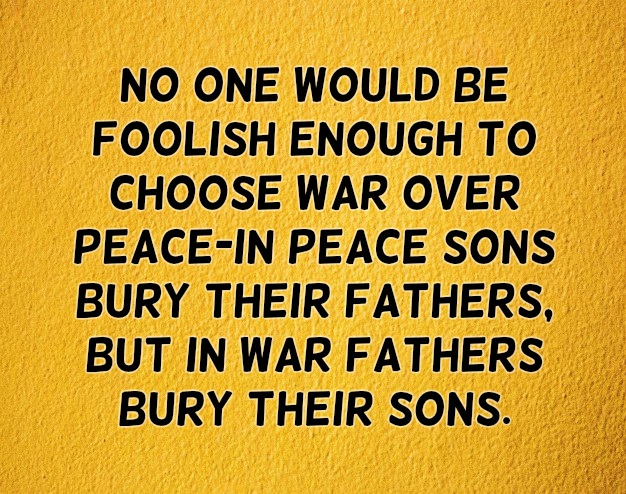 The fact my relationship with my son is so good makes me forgiving of my father and also appreciative.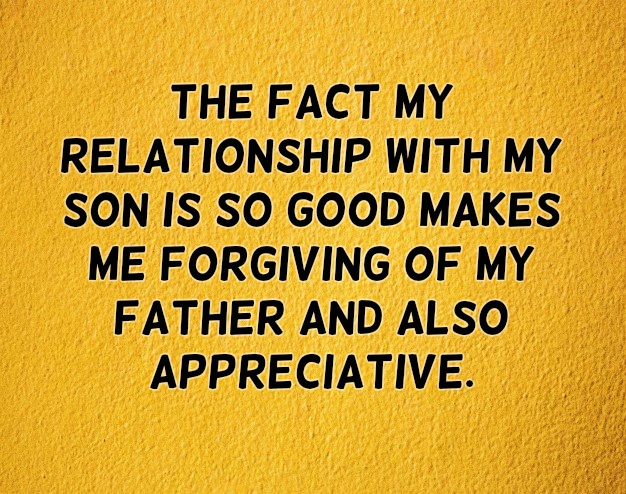 You don't raise heroes, you raise sons. And if you treat them like sons, they'll turn out to be heroes, even if it's just in your own eyes.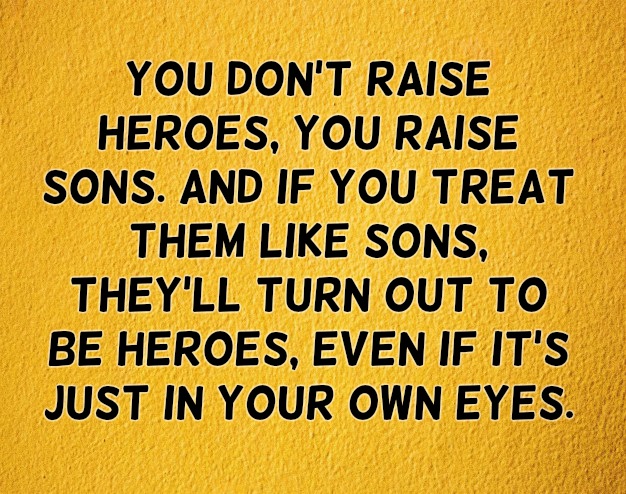 About Our Father And Son Quotes
Little boys would always look up to their fathers as inspiration that is why they have a close connection that can be molded all throughout the years. As a father, having someone that holds that sense of masculinity creates a deeper expression of pride. However, their relationship isn't easy at all. Nurturing their bond can revolve around competitiveness. Eventually, strong and kind fathers make strong and kind sons. The upbringing of a father majorly determines the life of his son. Hence, proper guidance is vital in a boy's development. As early as possible, with the help of the mother, set up a strong foundation for your little boy.