Has anyone ever told you your ass looks like a phone cause I want to hit the pound button all day long.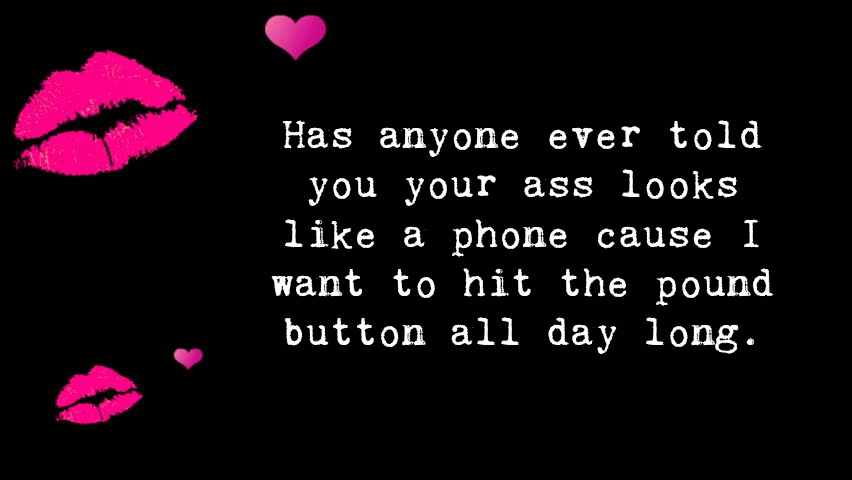 There are plenty of fish in the sea, but you're the only one I'd like to catch and mount back at my place.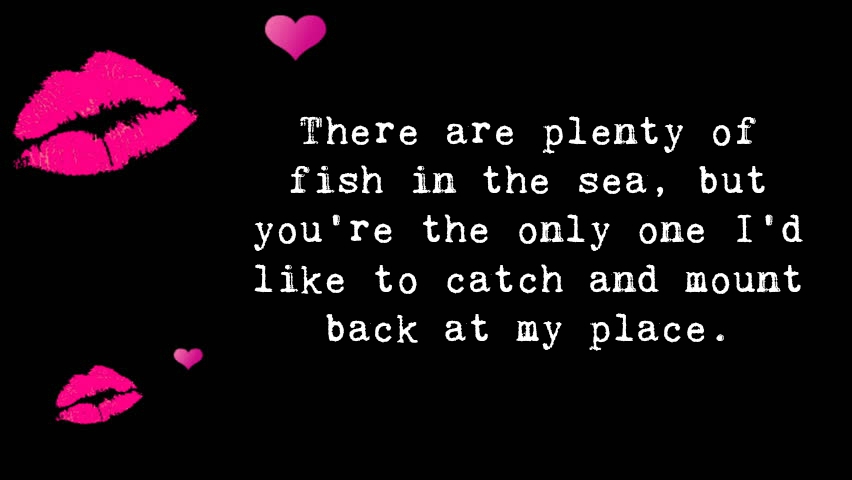 You remind me of my little toe… because I'm going to bang you on every piece of furniture in my home.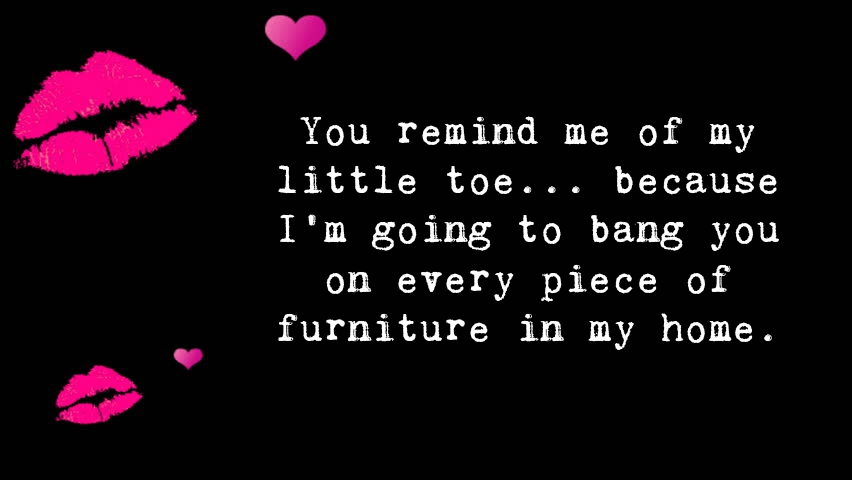 Since we've been told to reduce waste these days, what you say we use these condoms in my pocket before they expire.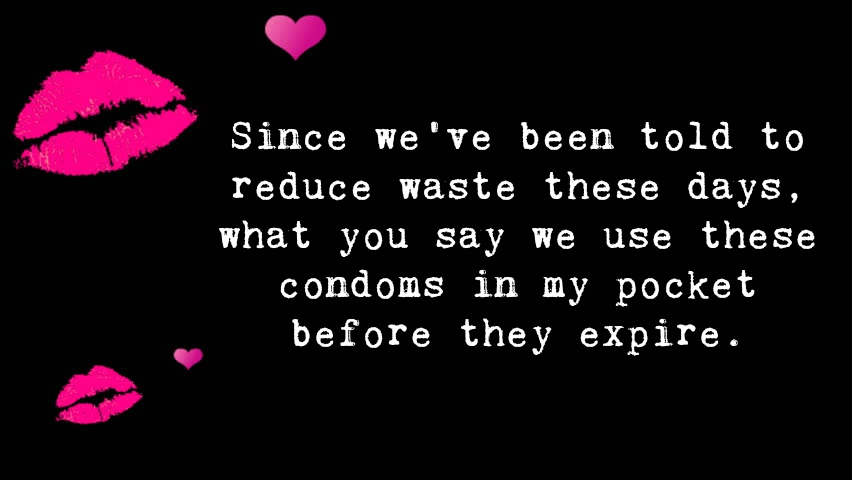 Let's go back to my room and do some math: Add a bed, subtract our clothes, divide your legs, and multiply.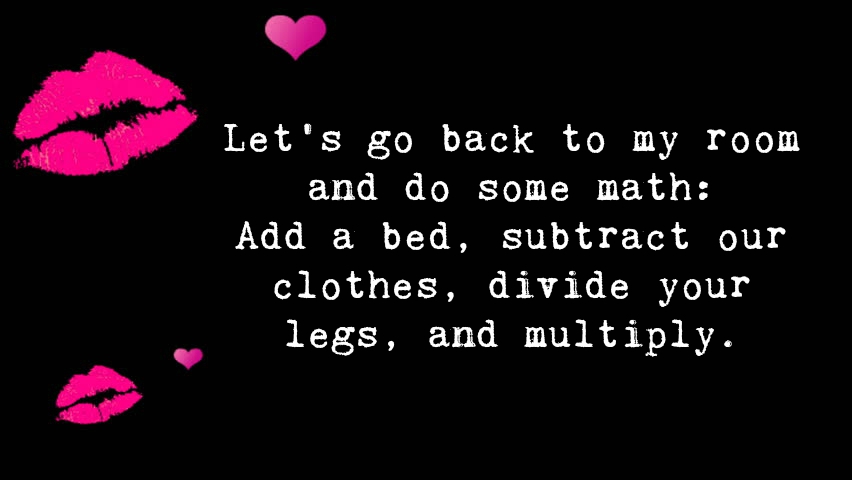 I have a big headache. I hear the best cure for headaches is sex. What say we go upstairs and work out a remedy.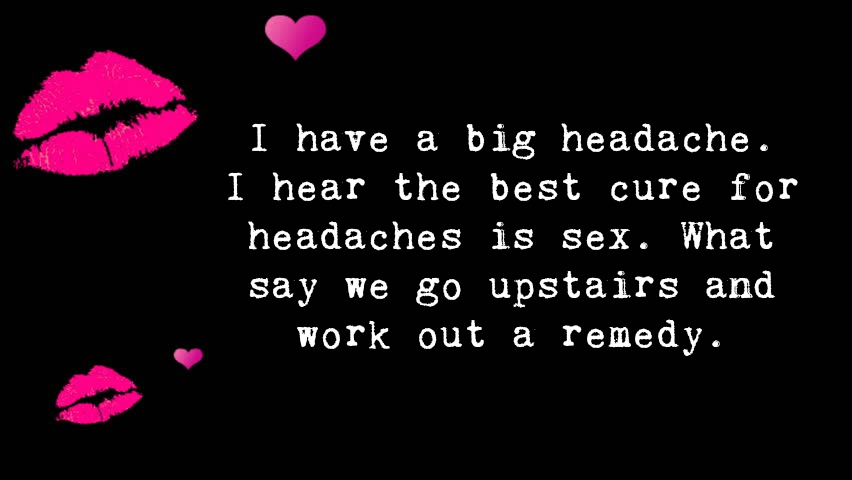 My friend over there really wants your number so he knows where to get a hold of me in the morning.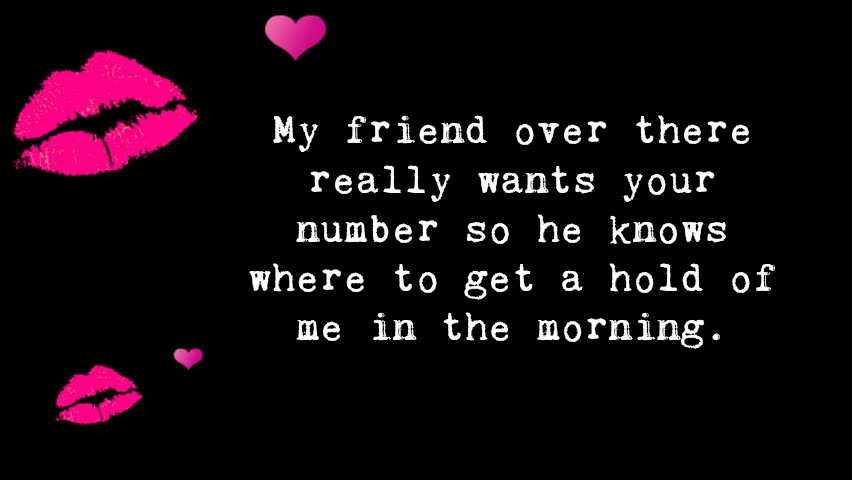 How much does your clothes cost? Cause I`ll need to know how much to pay you back after I rip them off!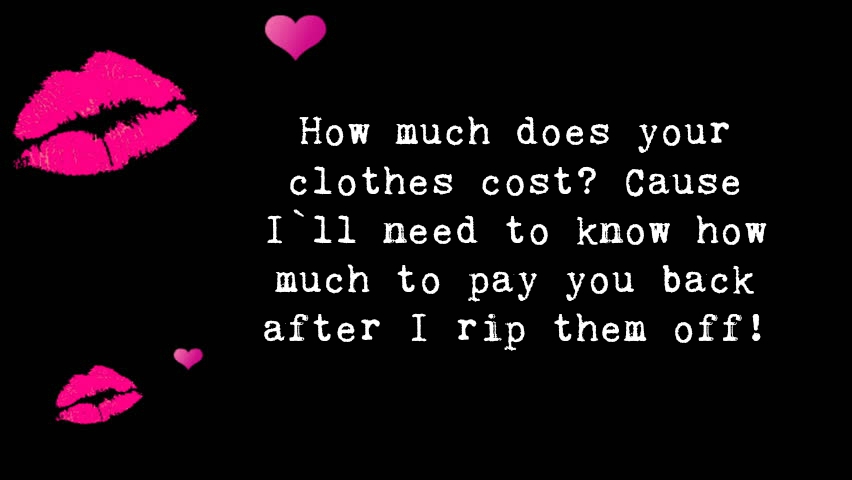 Sex is a sensation caused by temptation, when a man puts his location in a woman's destination, did you understand the explanation or would you like a demonstration?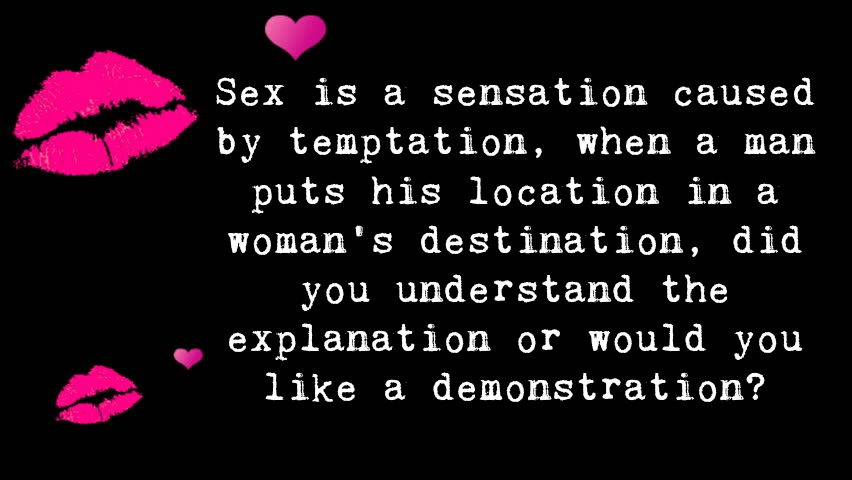 About Our Dirty Pick Up Lines
Relationships could get boring, especially if you are already together for many years. That is why every relationship needs a little spice to turn it on and make it more exciting. Too much sweetness may be unhealthy; hence, a dash of sexiness is a necessity. Do not let time and distance create a barrier within your relationship. Even if you are afar, you can always make the most out of your bond. Conventionally sweet messages are, of course, touching but sometimes dirty pick up lines do its magic, really. Learn how to strike up these hot and seductive phrases to your partners and you'll surely bring your relationship to the next level. Sensual words are one of the important elements to make a relationship work. So, without any delay, here are some of the perfect suggestive and dirty pick up lines that are worth the shot. Are you ready?