No, I am your father.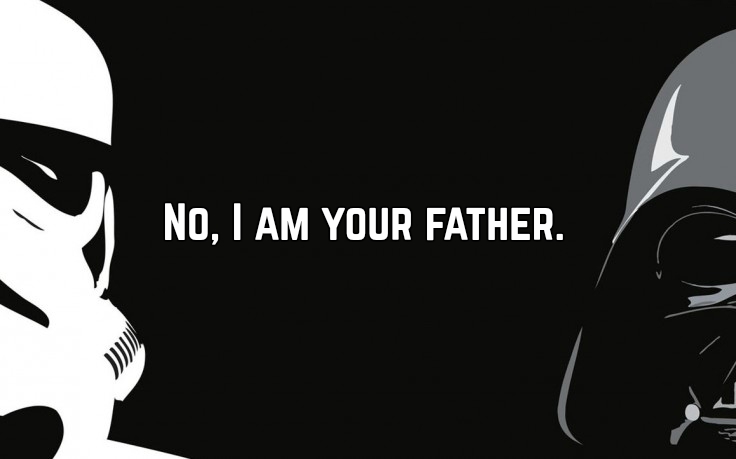 The circle is now complete. When I left you, I was but the learner. Now I am the master.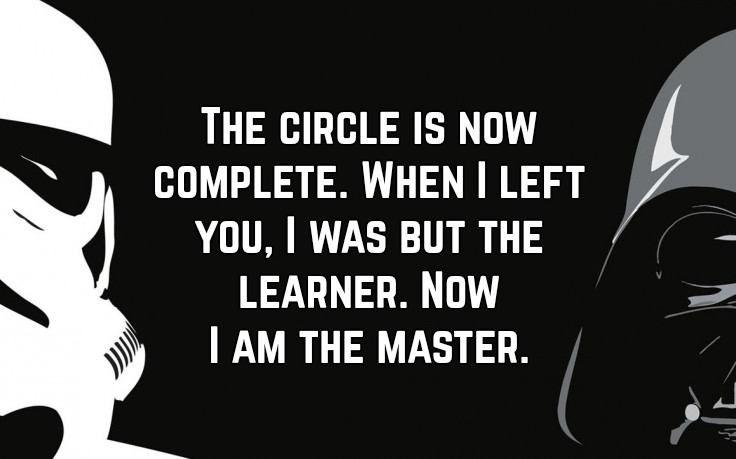 I am altering the deal. Pray I don't alter it any further.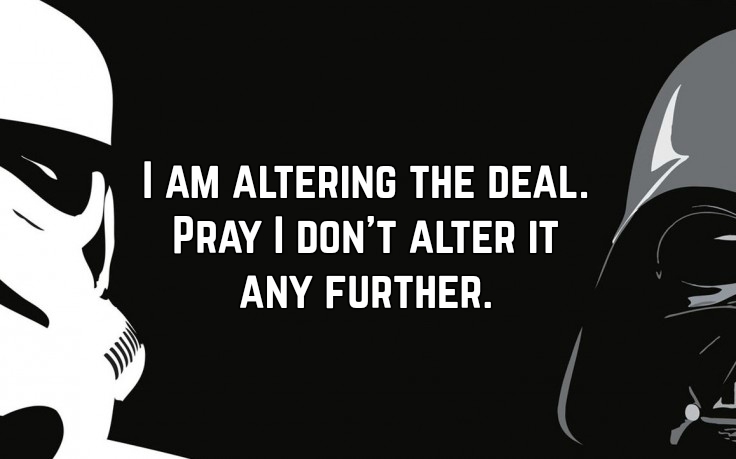 Be careful not to choke on your convictions
Just for once let me look on you with my own eyes… You were right. You were right about me. Tell your sister you were right..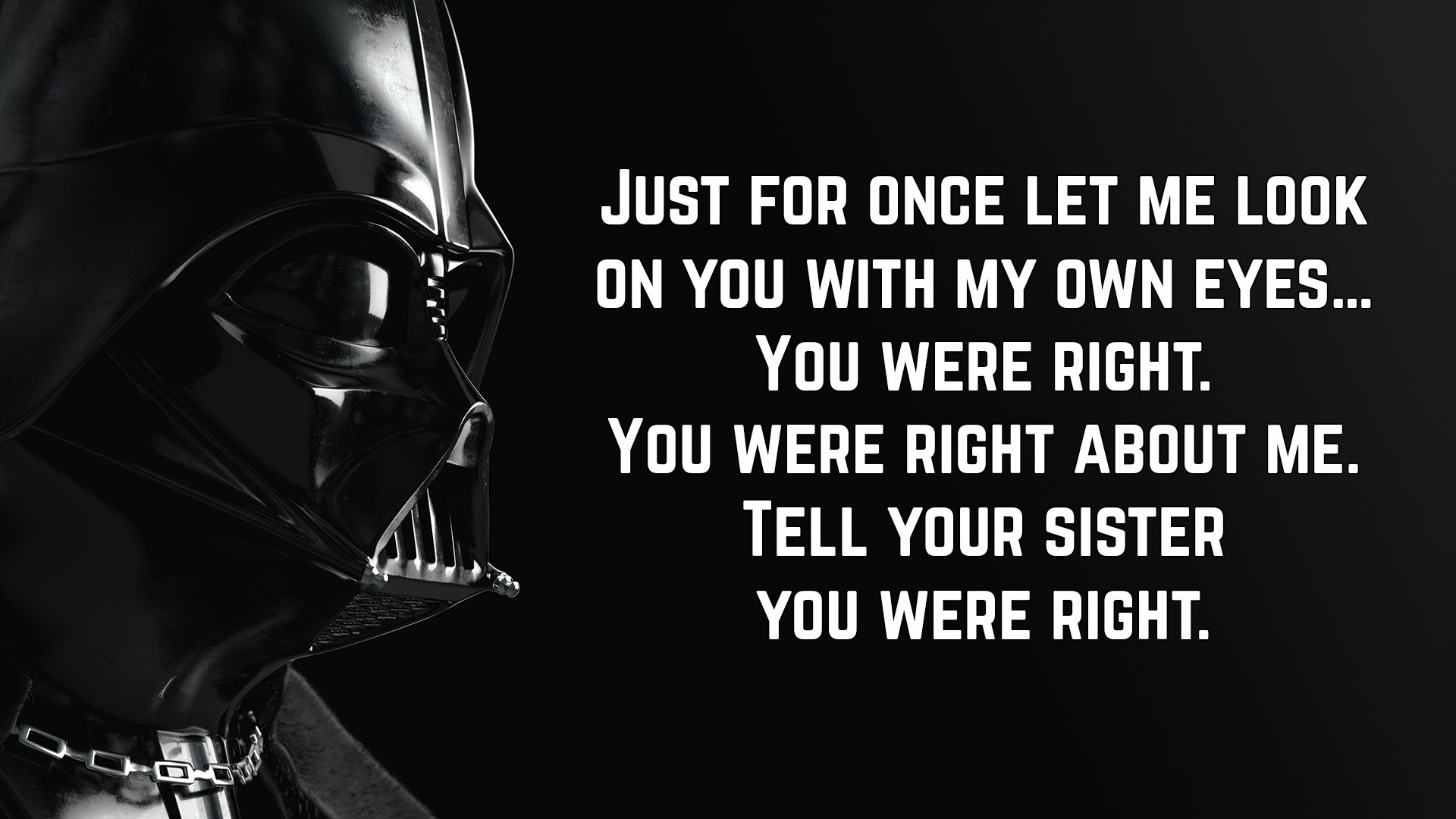 Don't be too proud of this technological terror you've constructed. The ability to destroy a planet is insignificant next to the power of the Force… I find your lack of faith disturbing.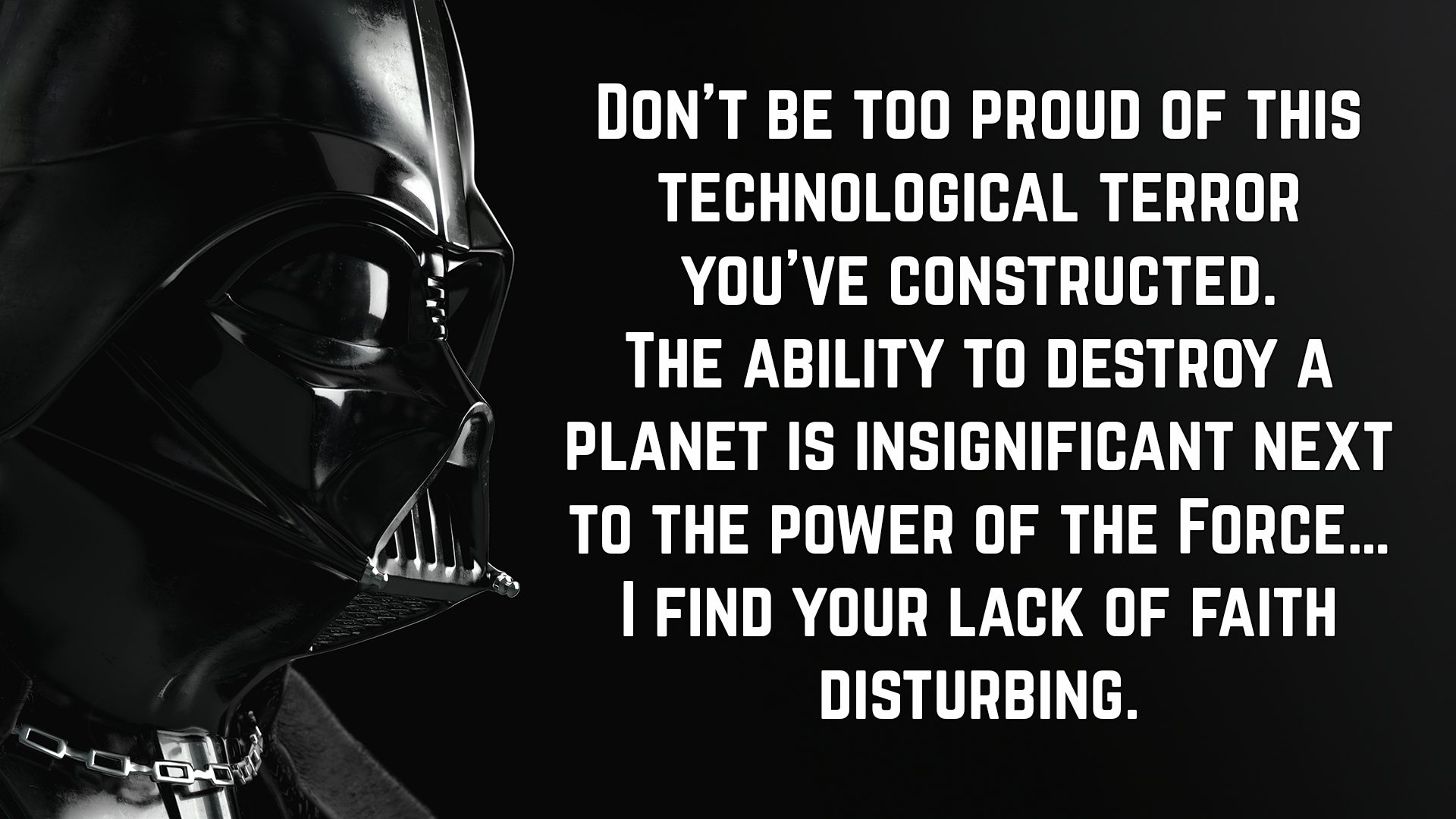 Give yourself to the Dark Side. It is the only way you can save your friends. Yes, your thoughts betray you. Your feelings for them are strong.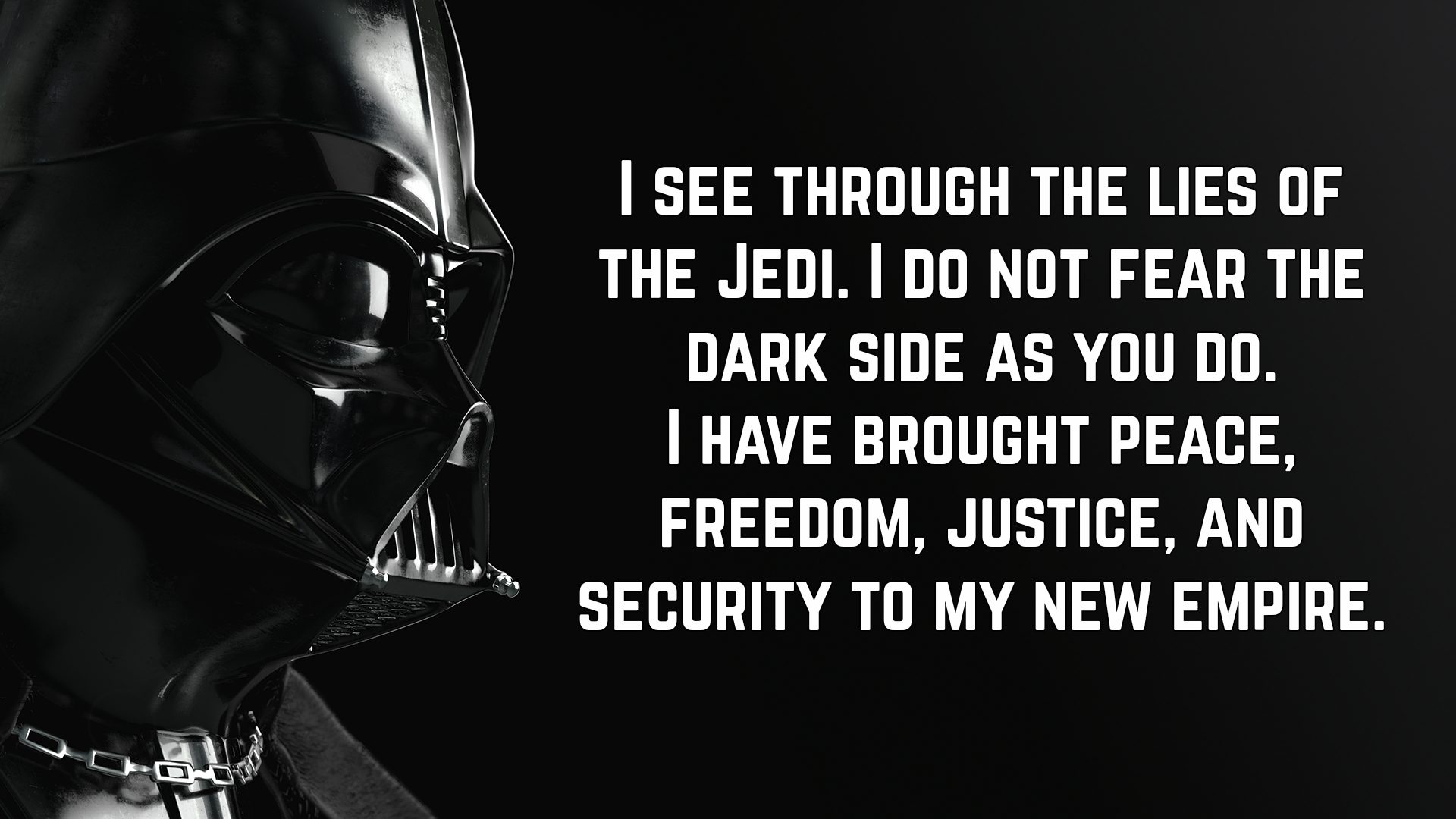 I hope so for your sake, the Emperor is not as forgiving as I am.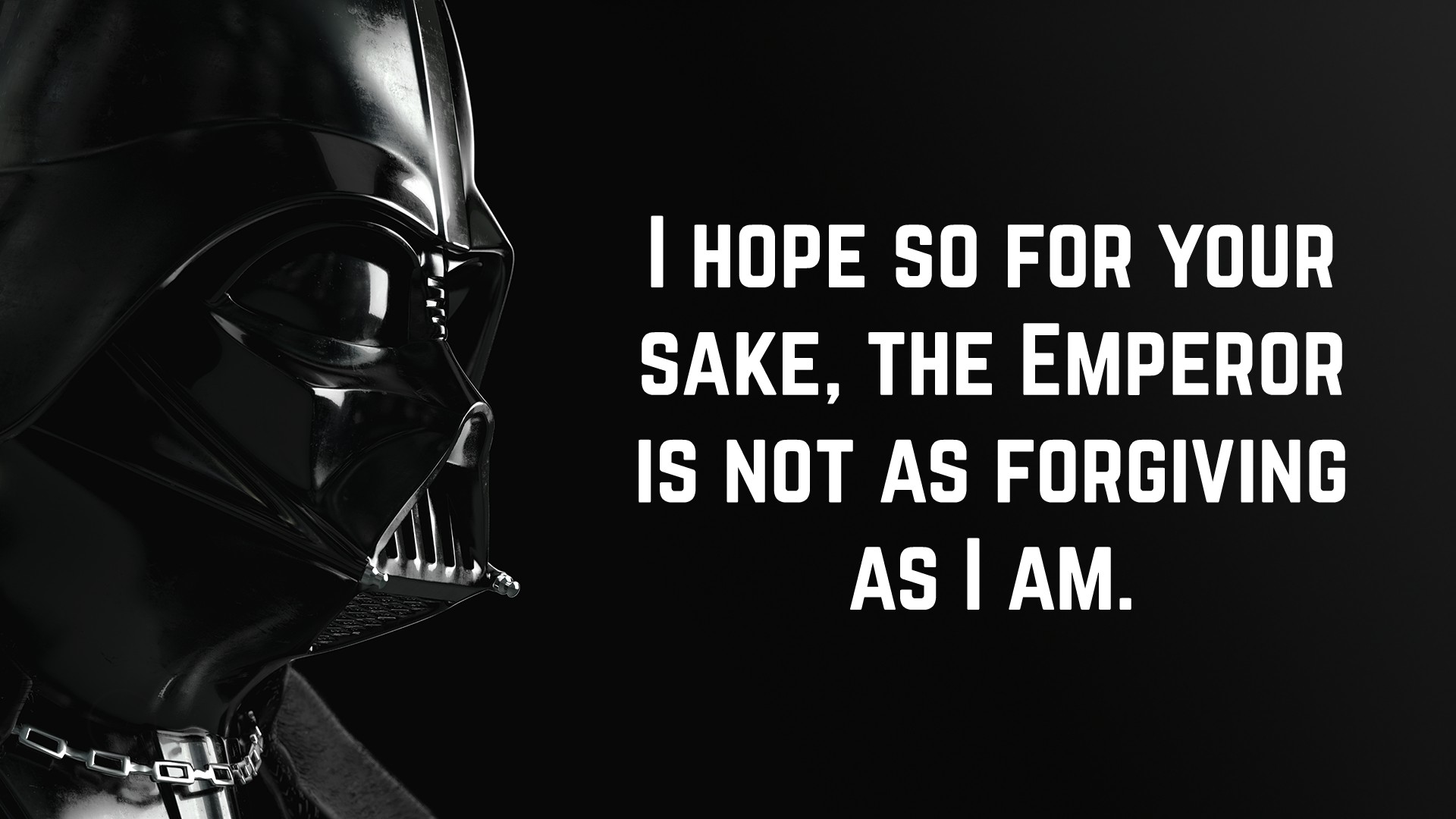 Impressive. Most impressive. Obi-Wan has taught you well. You have controlled your fear. Now, release your anger. Only your hatred can destroy me.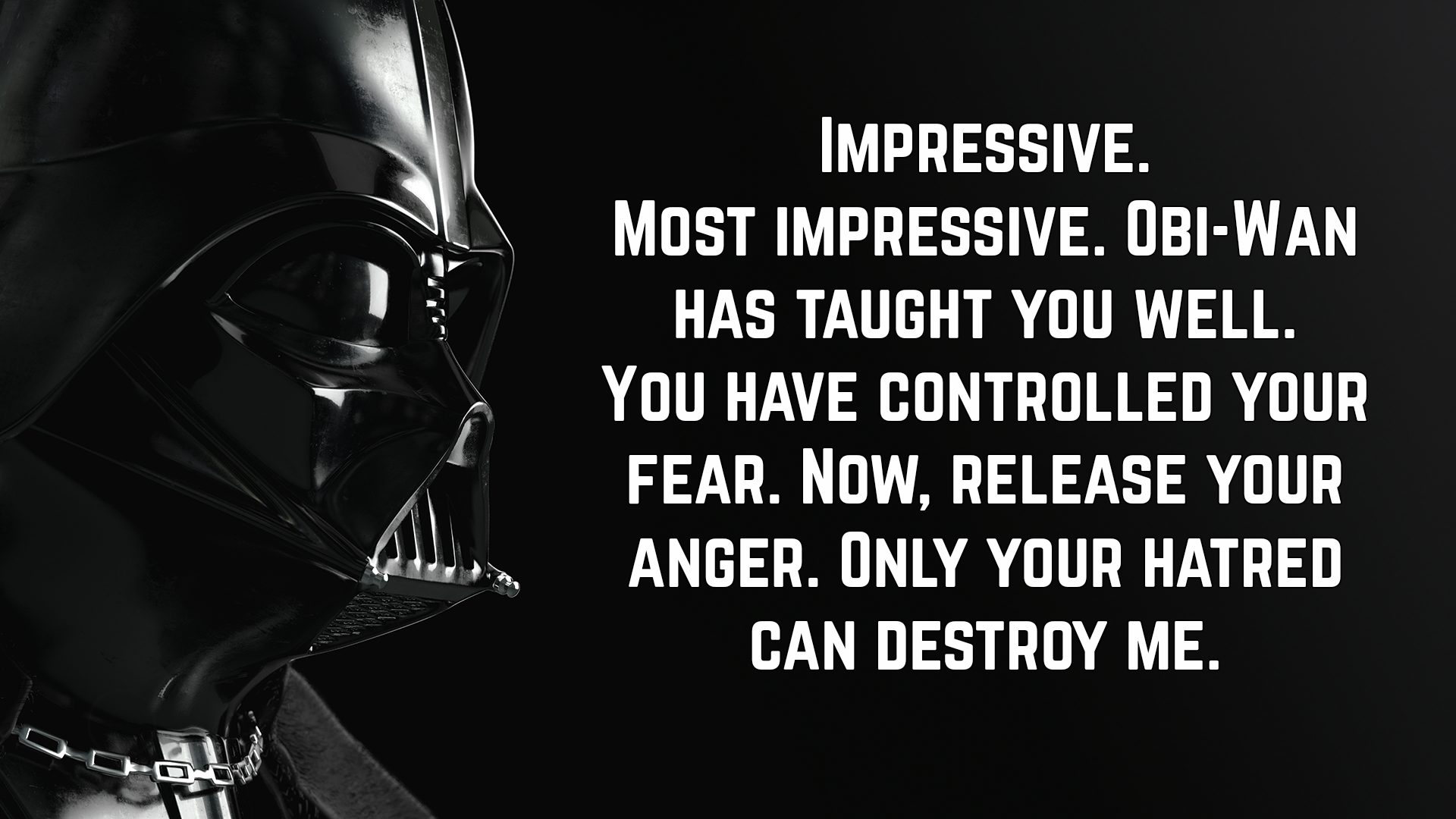 About Our Darth Vader Quotes
Darth Vader was the Sith Lord hated by many. But before such hatred, Darth Vader was a Force-sensitive Human male named Anakin Skywalker. He brilliantly served as a Jedi Knight but difficult circumstances led him to following the dark side. Before, he ruled the Jedi order to continue peace and order among the Galactic republic. And the he met Queen Amidala. His fascination to the Queen grew and eventually they got married. Their marriage was kept as a secret but he vowed to protect the person he loved from her unfortunate fate. However, the death of Queen Amidala during childbirth persisted and the pain and sadness he endured was unbearable that eventually turned himself to the dark side. Now, even as Dark Vader, he incessantly loved Amidala and their union produced twin children, Luke Skywalker and Leia Organa Solo. The two children were hidden from the Empire and they did not know from each other's existence until their adolescent years. Even with hatred and fear, the two play a vital role in defeating the Sith. And it was through Darth Vader's love for his son Luke, was he redeemed as Anakin Skywalker. And if you want to relive the best Darth Vader moments, here are some memorable quotes spoken by the Sith Lord himself.