I trust in the Lord with all my heart; and lean not unto my own understanding.  In all my ways I acknowledge Him, and He shall direct my paths. Proverbs 3:5-6

I seek first the Kingdom of God, and His righteousness, and all these things shall be added unto me. Matthew 6:33

God is able to do exceeding abundantly above all that I ask or think, according to His power that works in me. Ephesians 3:20

I wait upon the Lord, and He renews my strength; I mount up with wings as eagles, I run, and am not weary; I walk, and am not faint. Isaiah 40:31

I seek first the Kingdom of God, and His righteousness, and all these things shall be added unto me. Matthew 6:33

My God shall supply all my need according to His riches in glory by Christ Jesus. Philippians 4:19

I keep the words of God's covenant, and do them, that I may prosper in all that I do. Deut 29:9

My delight is in the law of the Lord, and in His law do I meditate day and night. And I shall be like a tree planted by the rivers of water, that brings forth his fruit in his season, my leaf also shall not wither, and whatever I do, shall prosper (Psalms 1:2-3).

Jesus keeps me in perfect peace, as my mind is stayed on Him: because I trust in Him. Isaiah 26:3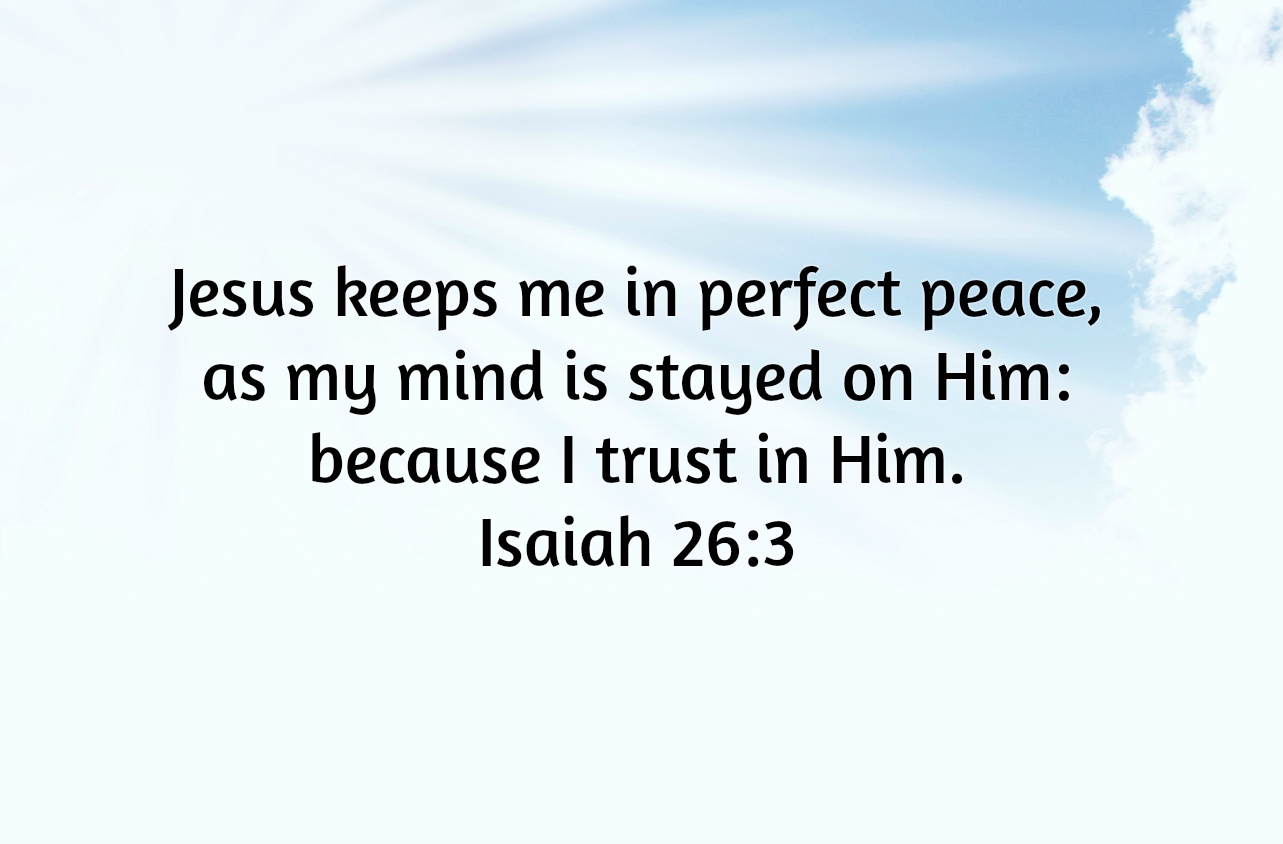 About Our Christian Affirmations
Life is a puzzle, and sometimes you get stuck with some problems that will hinder you in completing the game. But even with the obstructions, you need to be tough and ready. Always ready yourself with the uncertainties of life. Learn to embrace every aspect of life because that makes you human. If you think that you can no longer see the light amidst the darkness, stop and pray. There's always something to look forward to after a gloomy night. The sun rises and another day begins.
And if you are a devout Christian, you will never go wrong with some Christian affirmations to lighten up your dull and dark moments. Learn to let go of things you can't control of and keep a positive outlook.