Aside from her chart-topping songs, Britney Spears fascinates the music industry with her genuine and inspirational quotes. Here are some of them.
For me, success is a state of mind. I feel like success isn't about conquering something; it's being happy with who you are.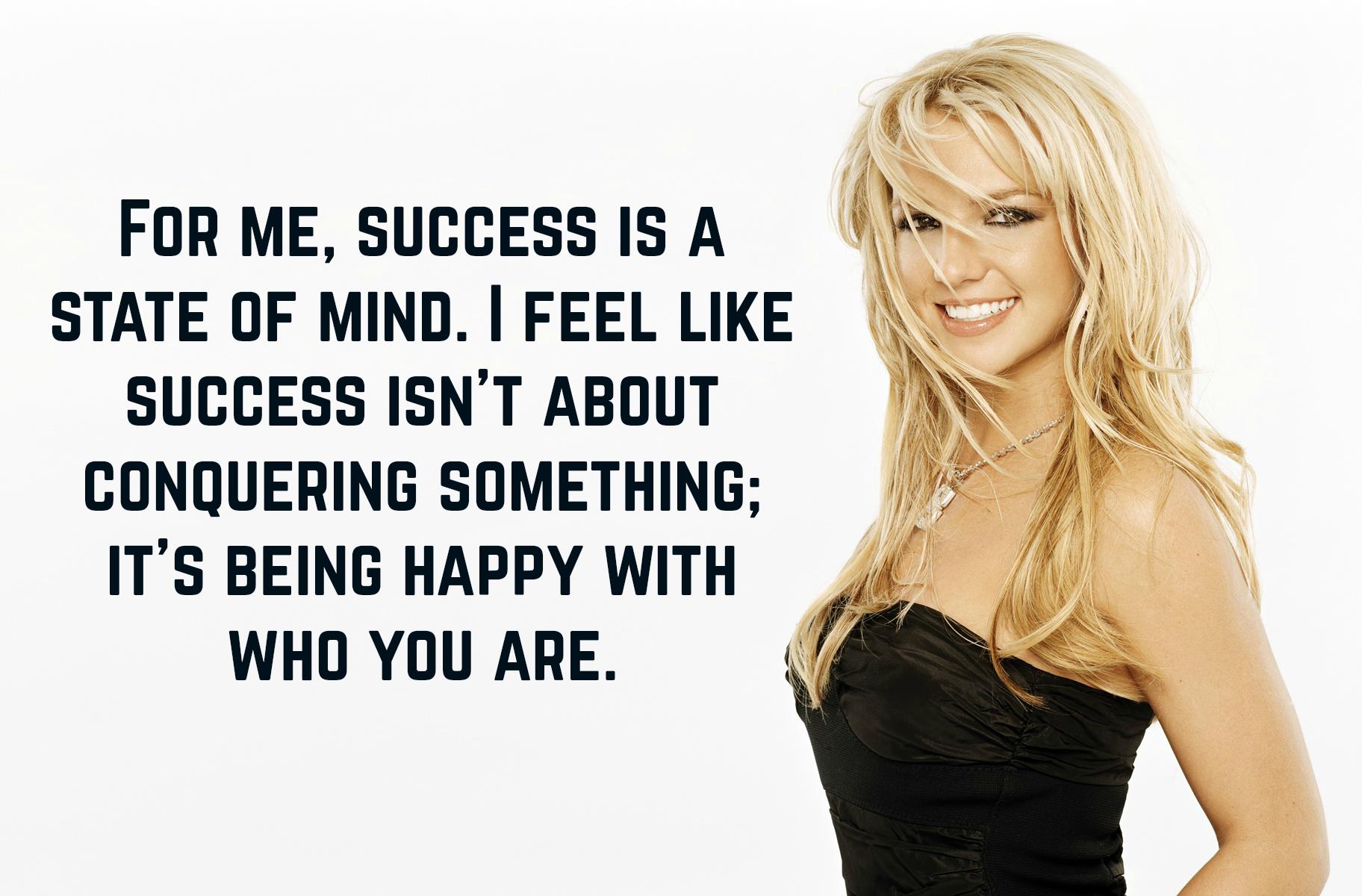 If I was to pick a cartoon character I am most like, I would say Daisy Duck because she is very stubborn, she has a very feminine sense, and she knows what she likes.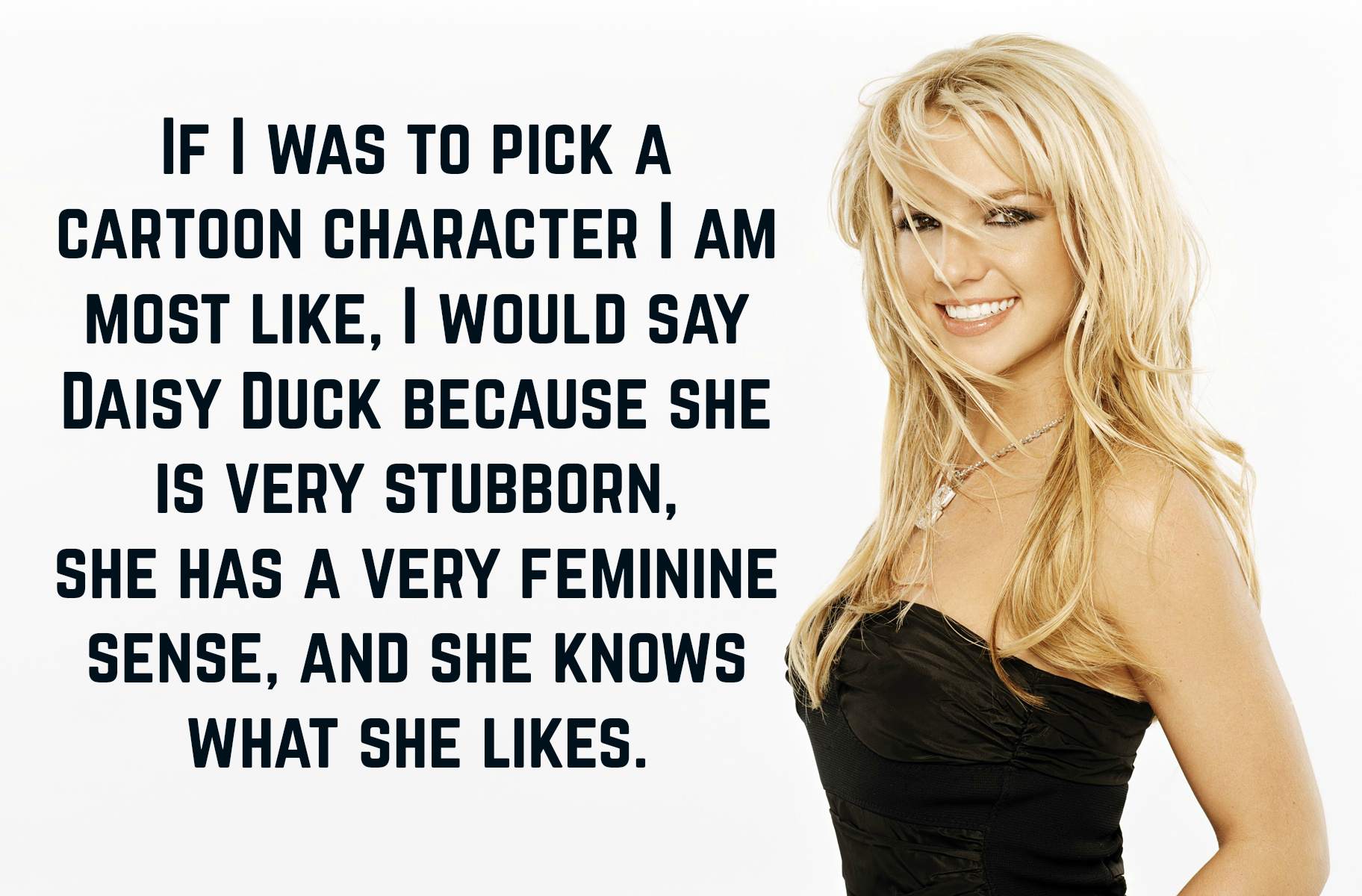 I'm definitely picky about what projects I take on. They have to be things I'm passionate about. I actually get to be creative when it comes to my mobile game. It's really cool.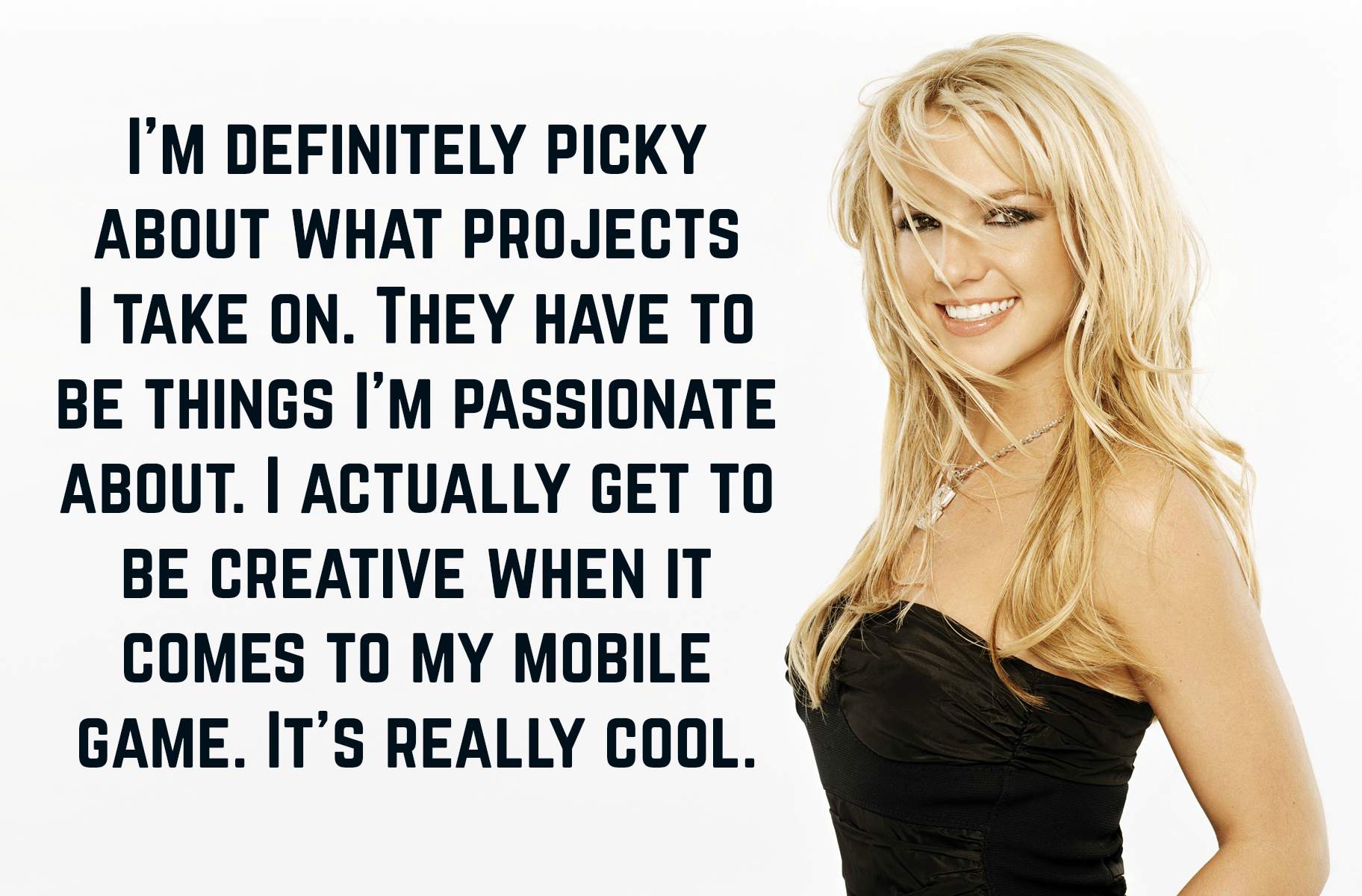 I'm a hometown girl, and my personality at home is the opposite of the performer in me. But then, when I'm home and haven't done anything for a while, I get really itchy and nervous and weird-feeling.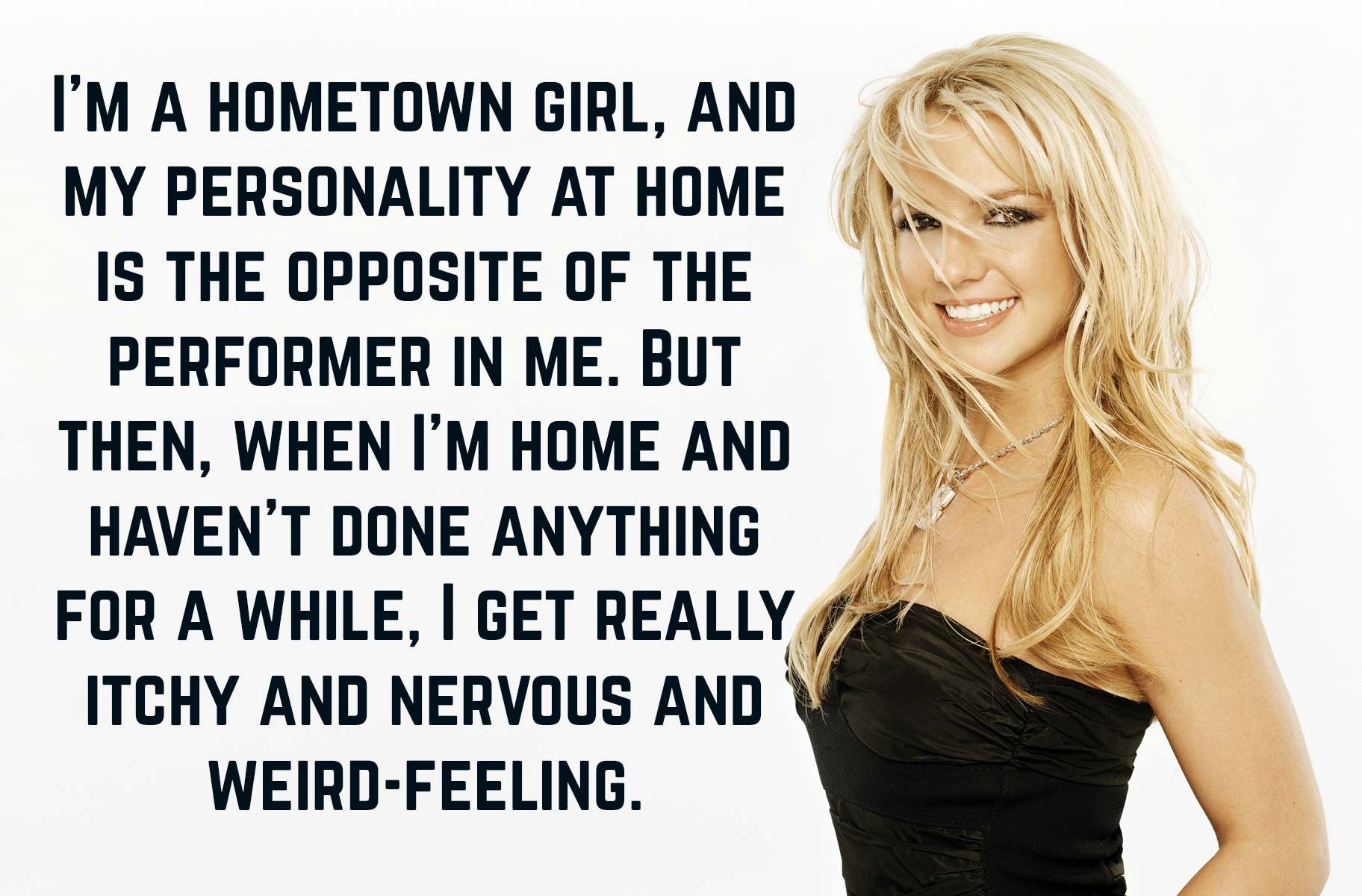 I would like to be called an inspiration to people, not a role model – because I make mistakes like everybody else. When I'm offstage, I'm just like everybody else.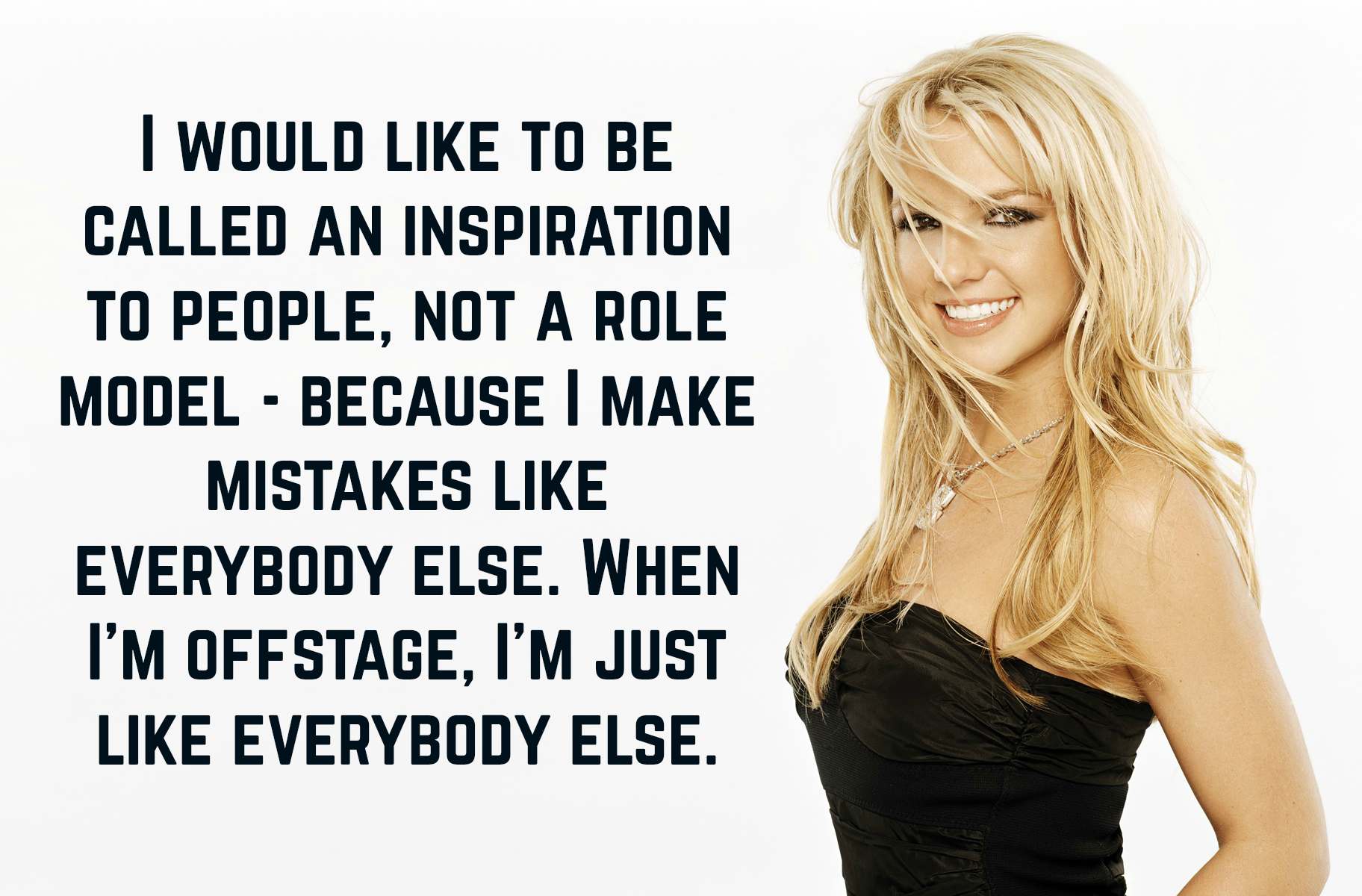 I think with anybody who's doing well in the public eye or whatever, there's always gonna be a shift because people don't wanna see somebody happy all the time. And they're gonna try to take shots at people.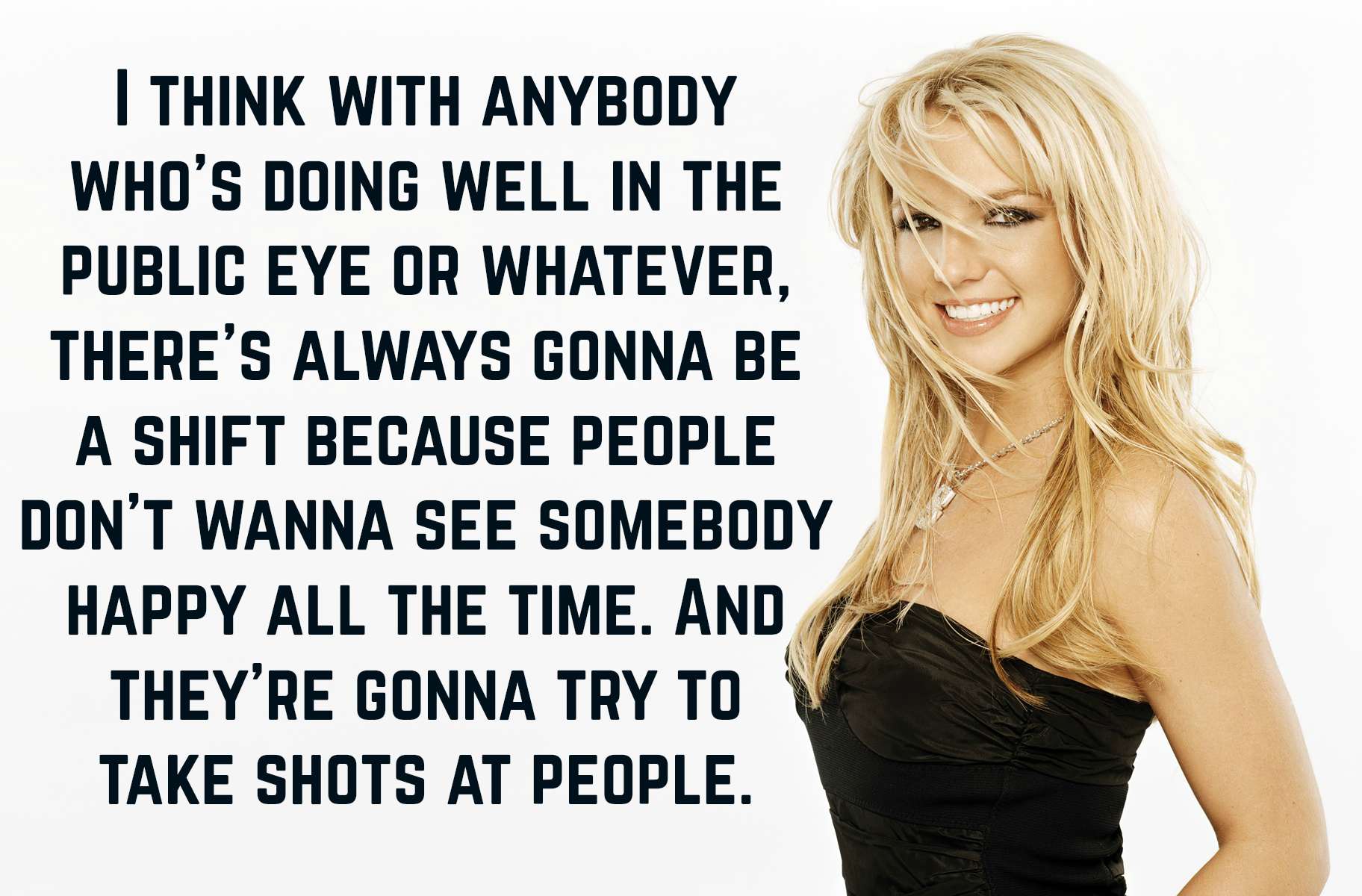 I don't allow anybody to change me. I still walk outta my house in rollers and I take walks. I do not care what people think.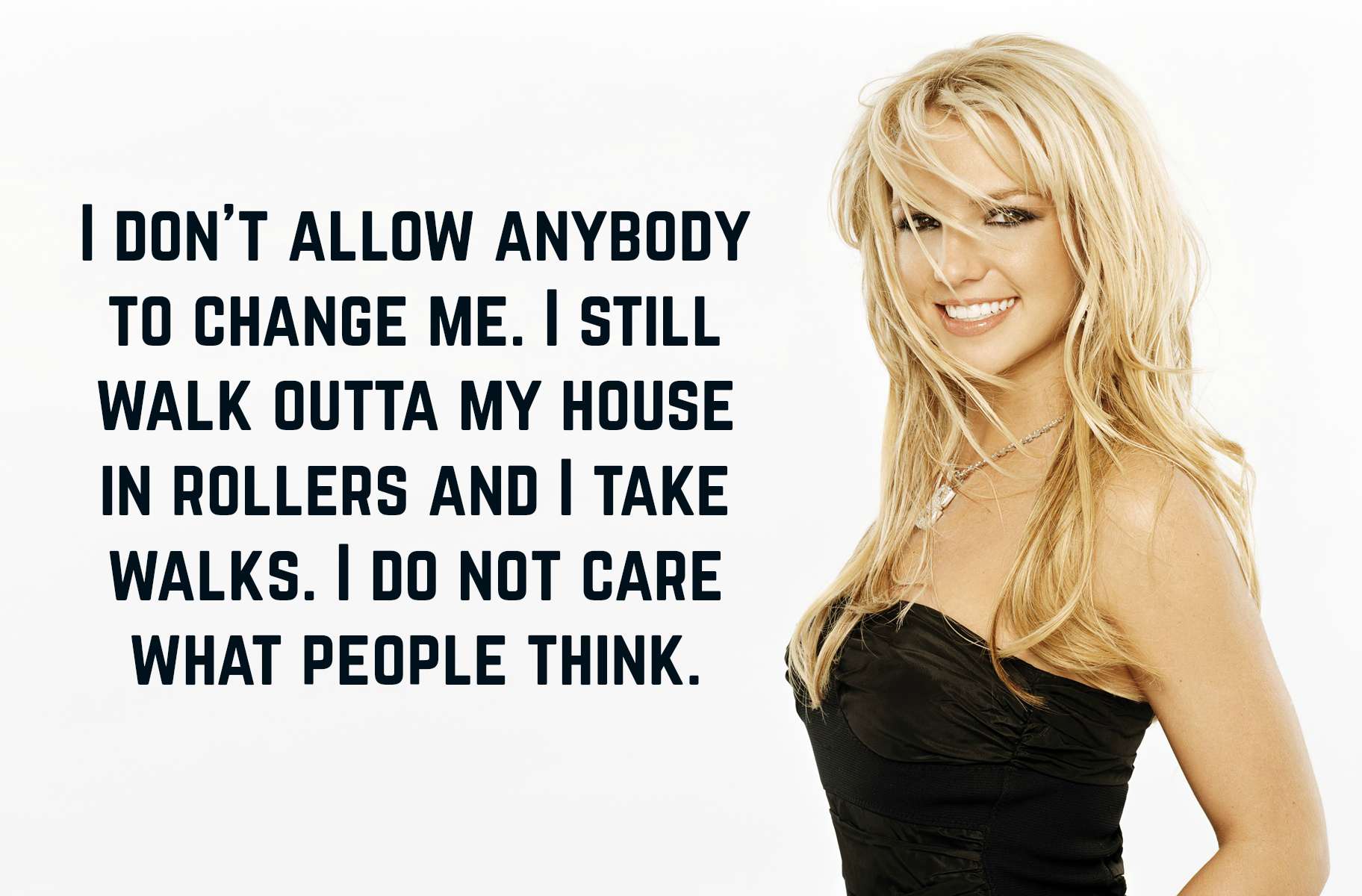 I like meeting all my fans and signing autographs, although it can all get a bit crazy. Yesterday, for example, a boy just came over and planted a big kiss on my face! I was like, 'Hello?'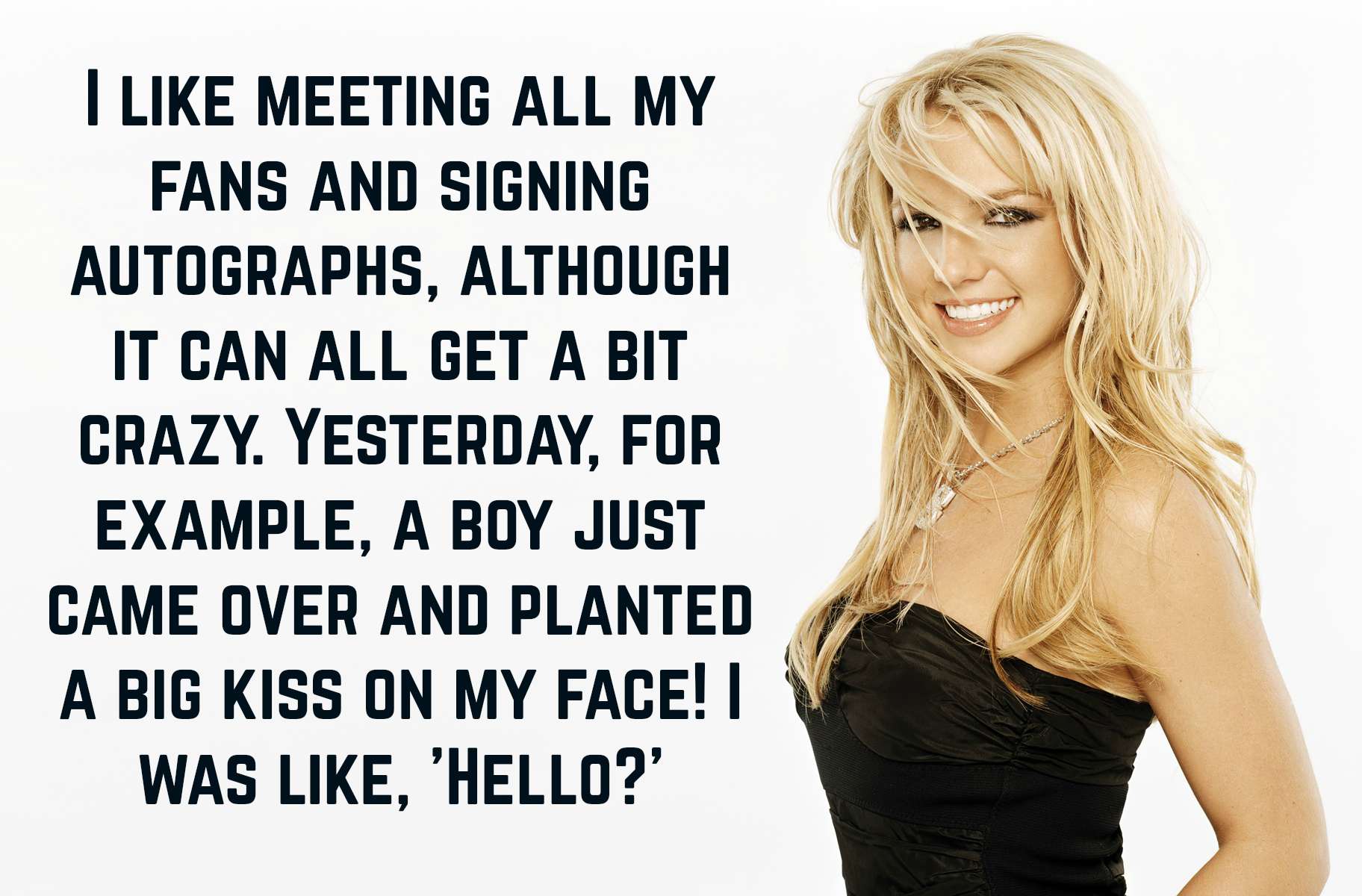 I always wanted to be a singer, it's what I wanted to do since I was little. I'm doing it now and I couldn't be happier.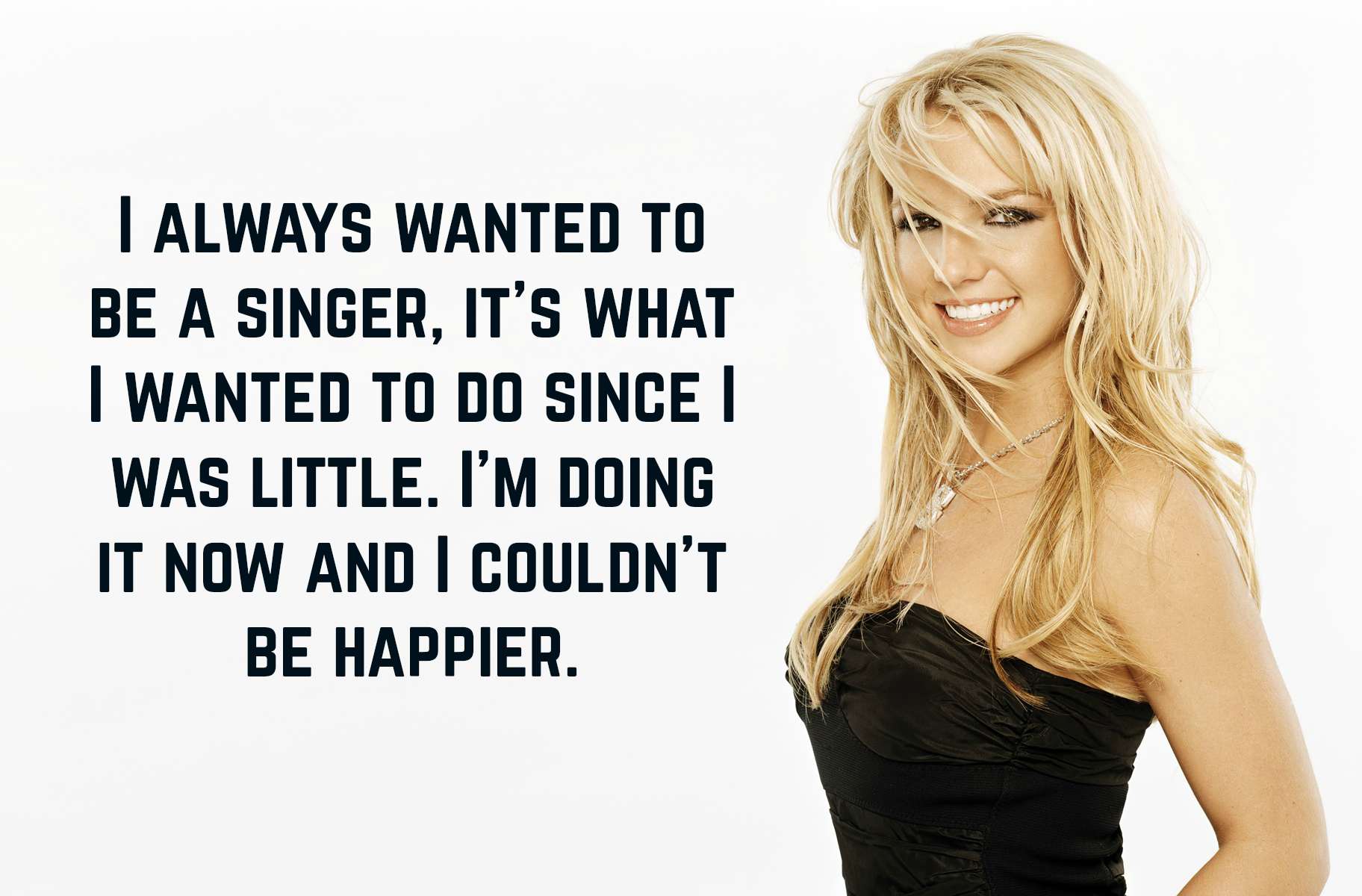 About Our Britney Spears Quotes
Toxic, Hit Me Baby One More Time, Oops!… I Did It Again, and Womanizerㅡ these are just some of Britney Spears' most popular songs. Born December 2, 1981 in Mississippi, Spears was already musically inclined even at a young age. In 1997, he signed with Jive Record and that became the start of her long-running career.