Biggie Smalls or also known as Notorious B.I.G is tagged as one of the most famous rappers of all time. Recognized for his uniquely deep tone of easy and loose flow lyrics that are often semi-autobiographical, he will always be a treasured artist that created a mark in the musical industry of rapping.
I'm living everyday like a hustle, another drug to juggle. Another day, another struggle.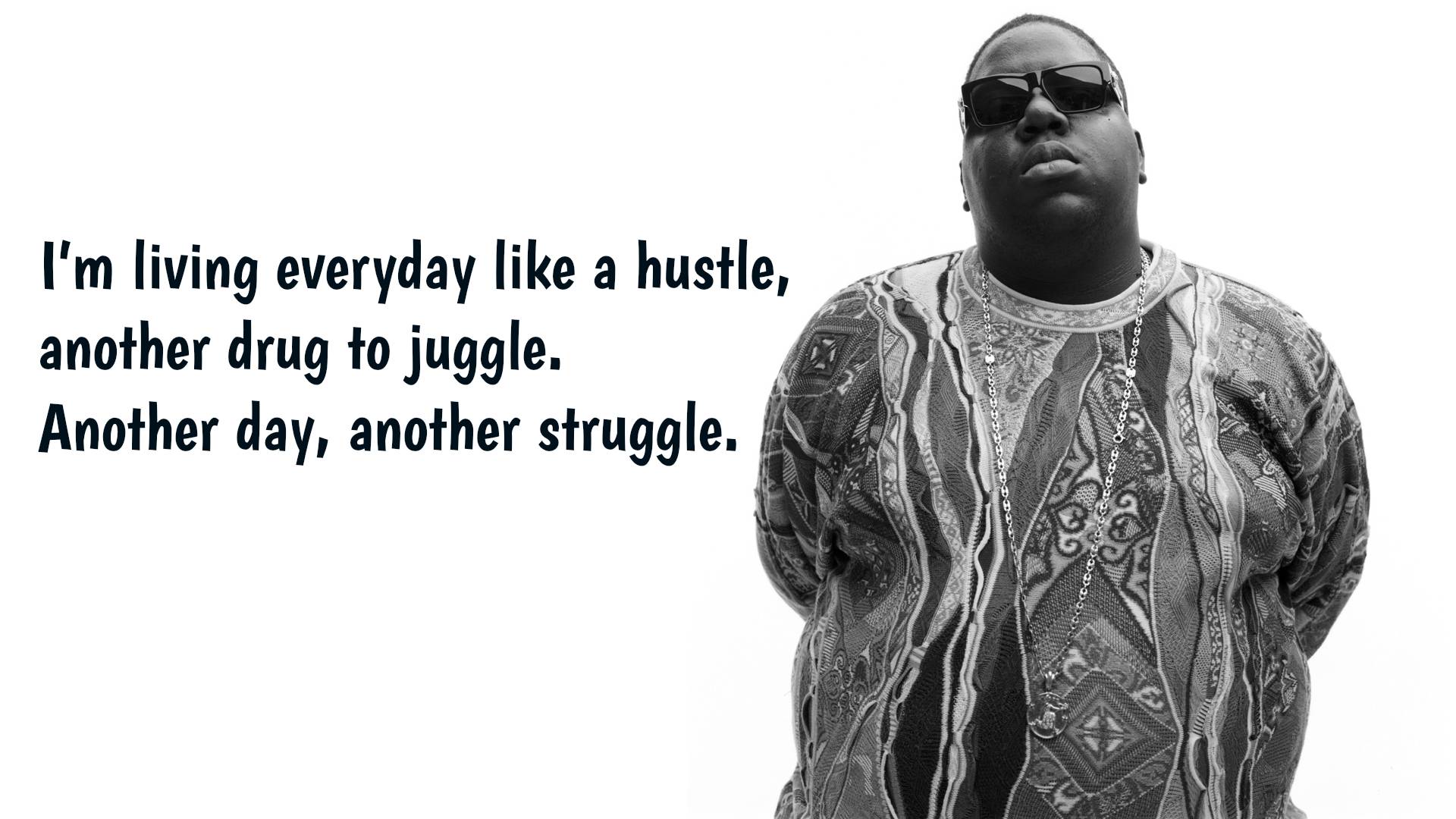 Damn right I like the life I live, because I went from negative to positive.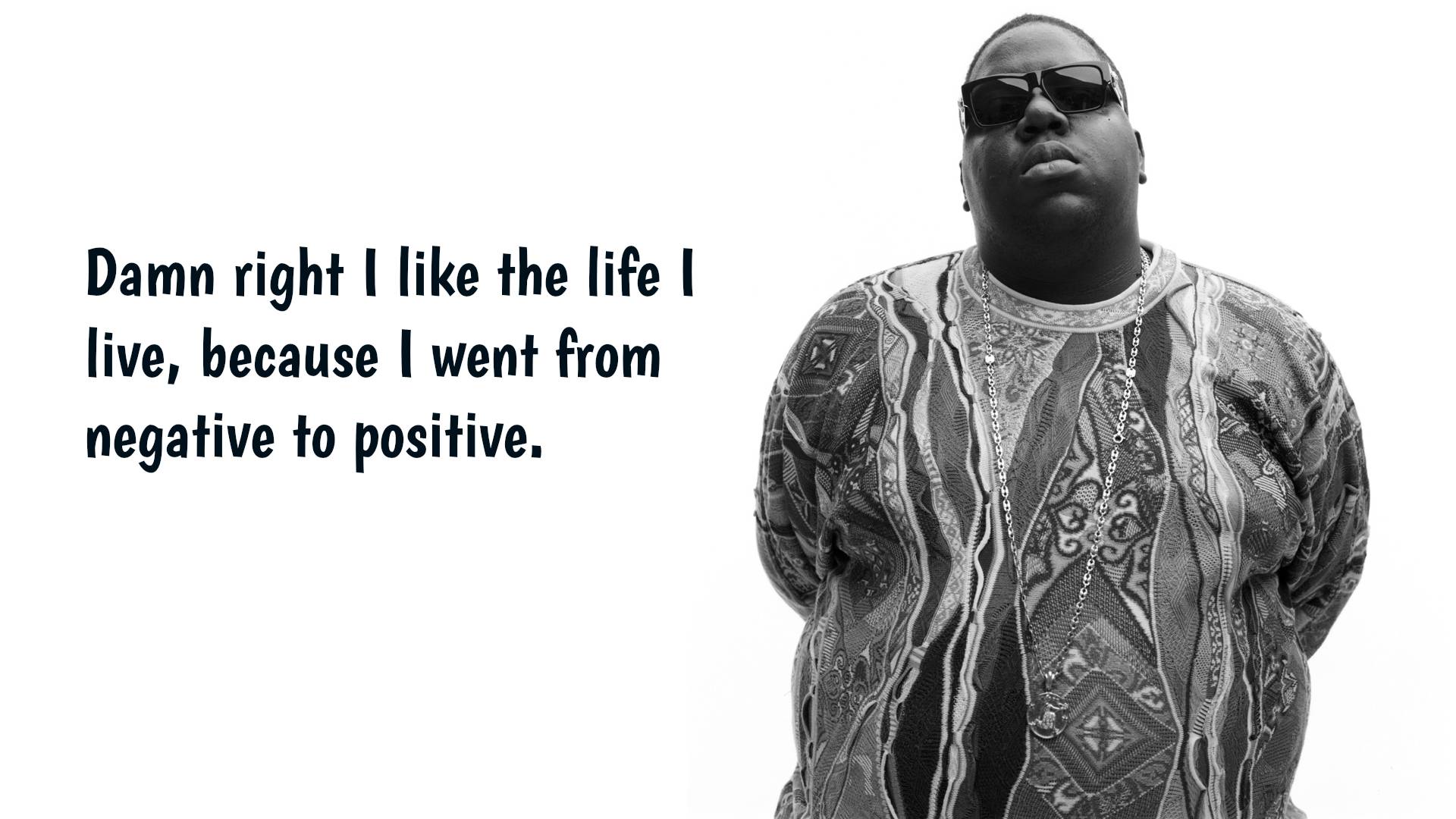 Stay far from timid, only make moves when your heart's in it, and live the phrase 'sky's the limit.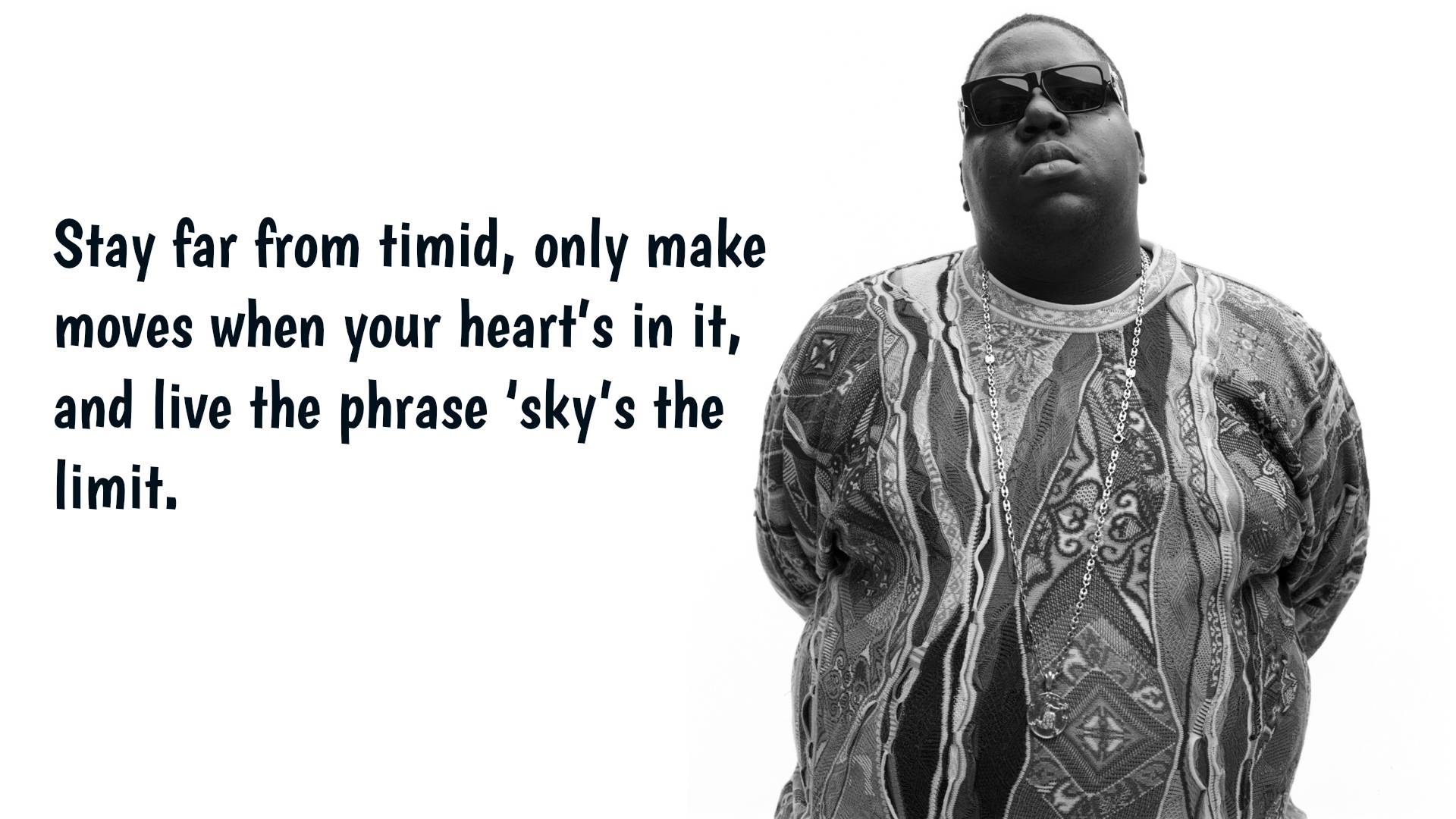 We can't change the world unless we change ourselves.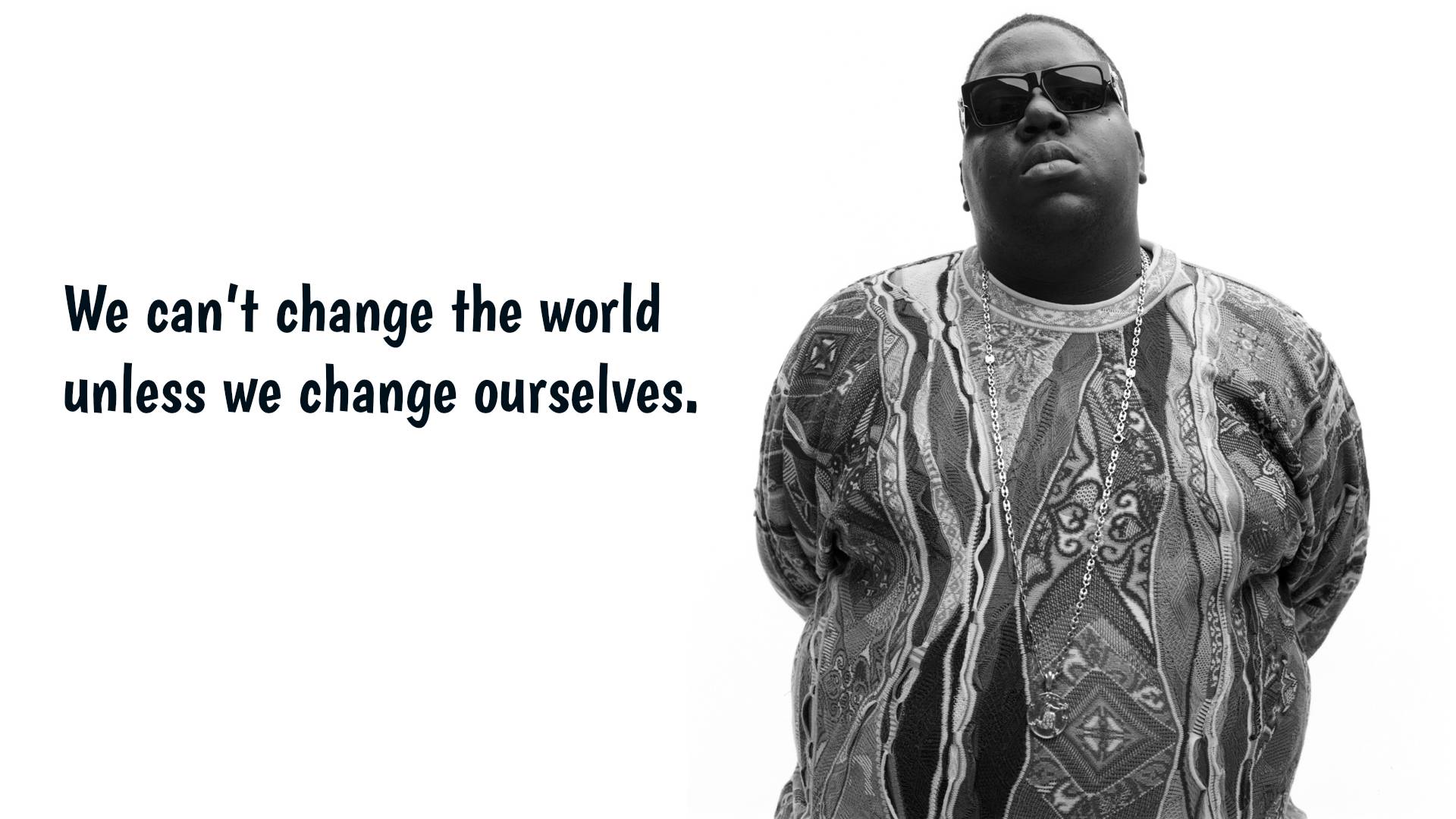 Keep trying. Persistence and consistency is the best thing. As long as you keeping it real, and you keep trying, keep banging that wall and it will fall.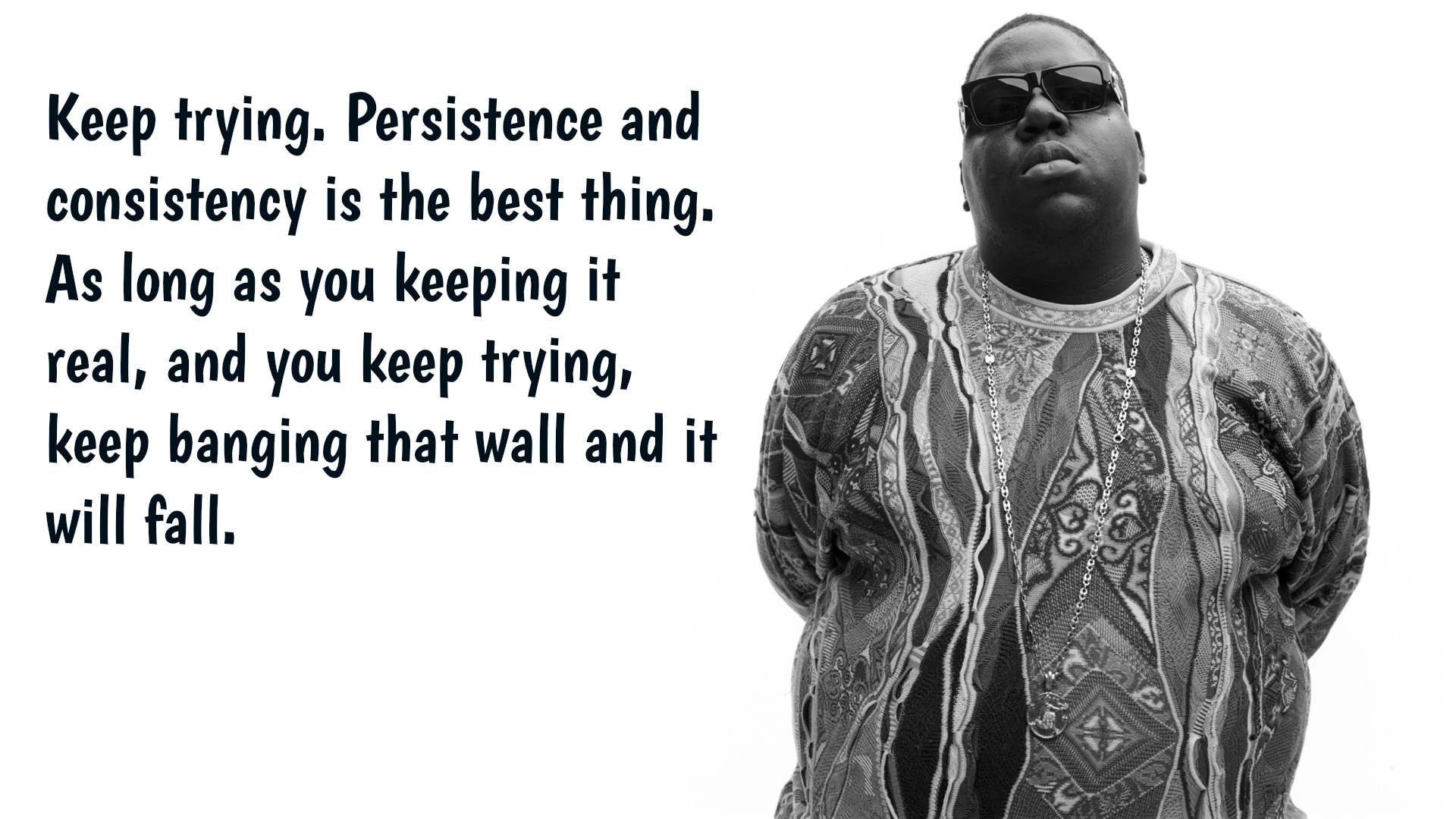 We ain't trying to fail in this game. We trying to succeed.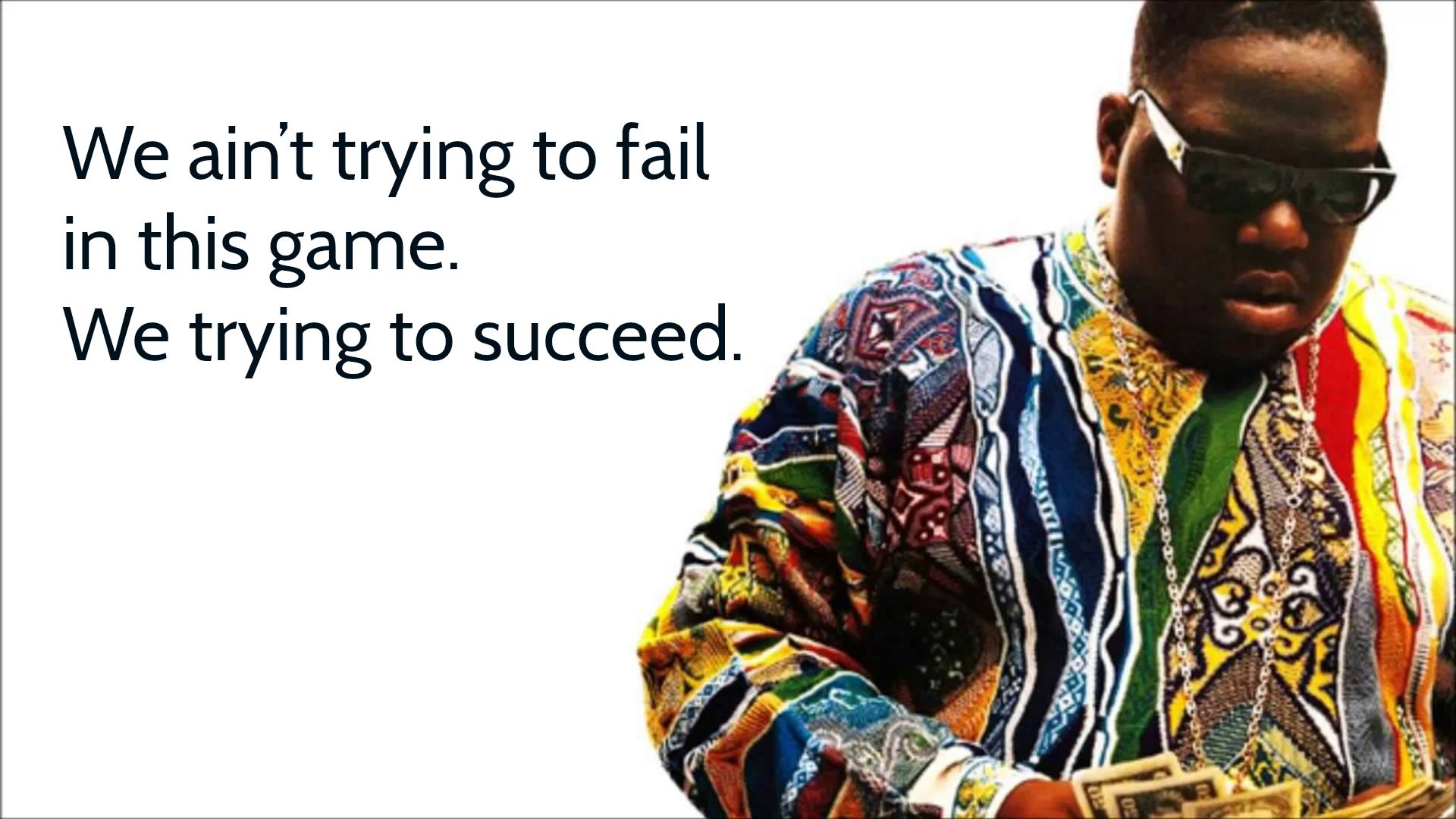 If you hear something about somebody, don't be so quick to be like, I don't like him. Try to find out what's going on.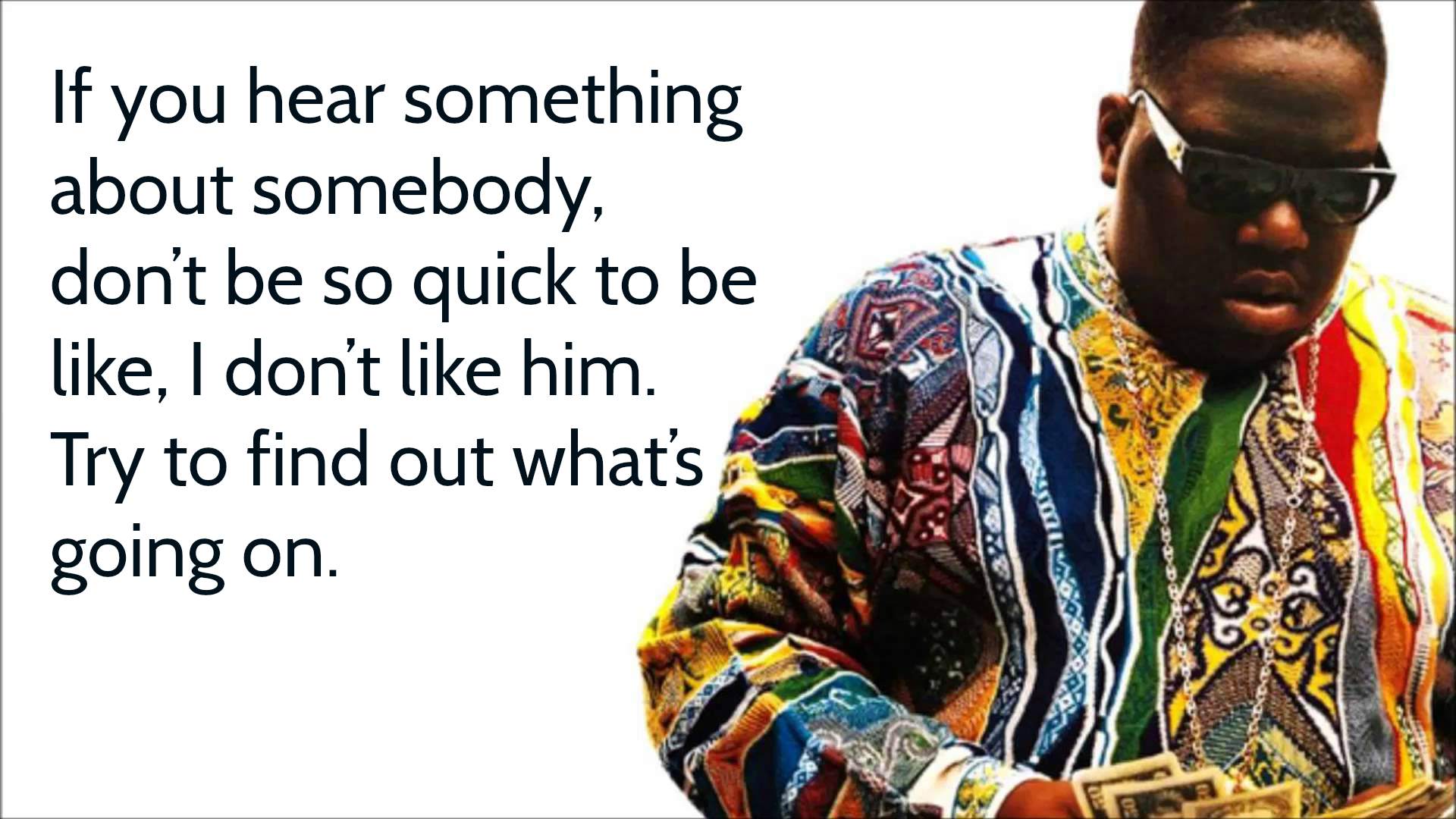 If you feel like it's something you don't have to do, you really have to question it.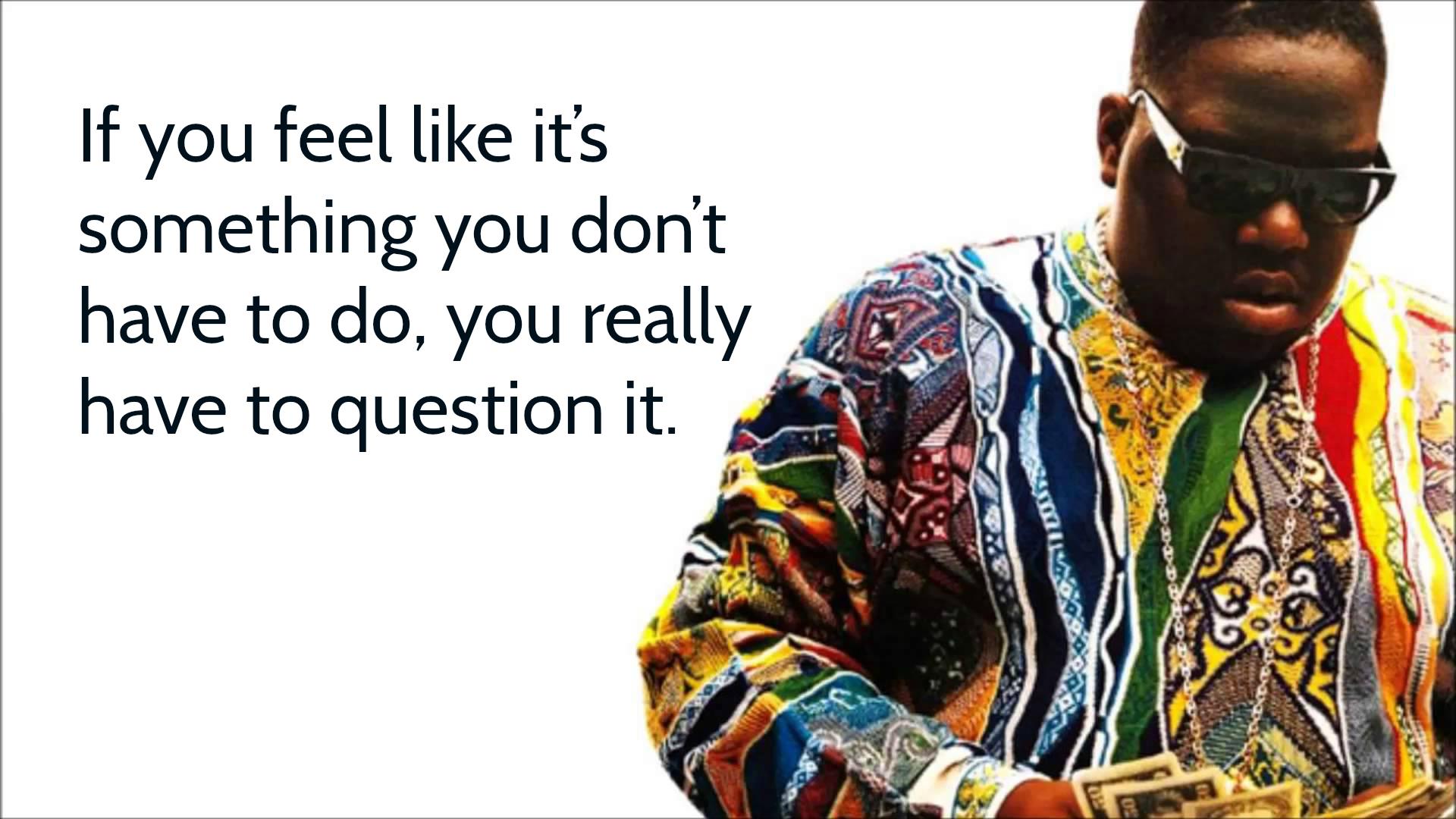 If you got a little something you know how to do, progress at it, keep trying, you know God knows what could happen.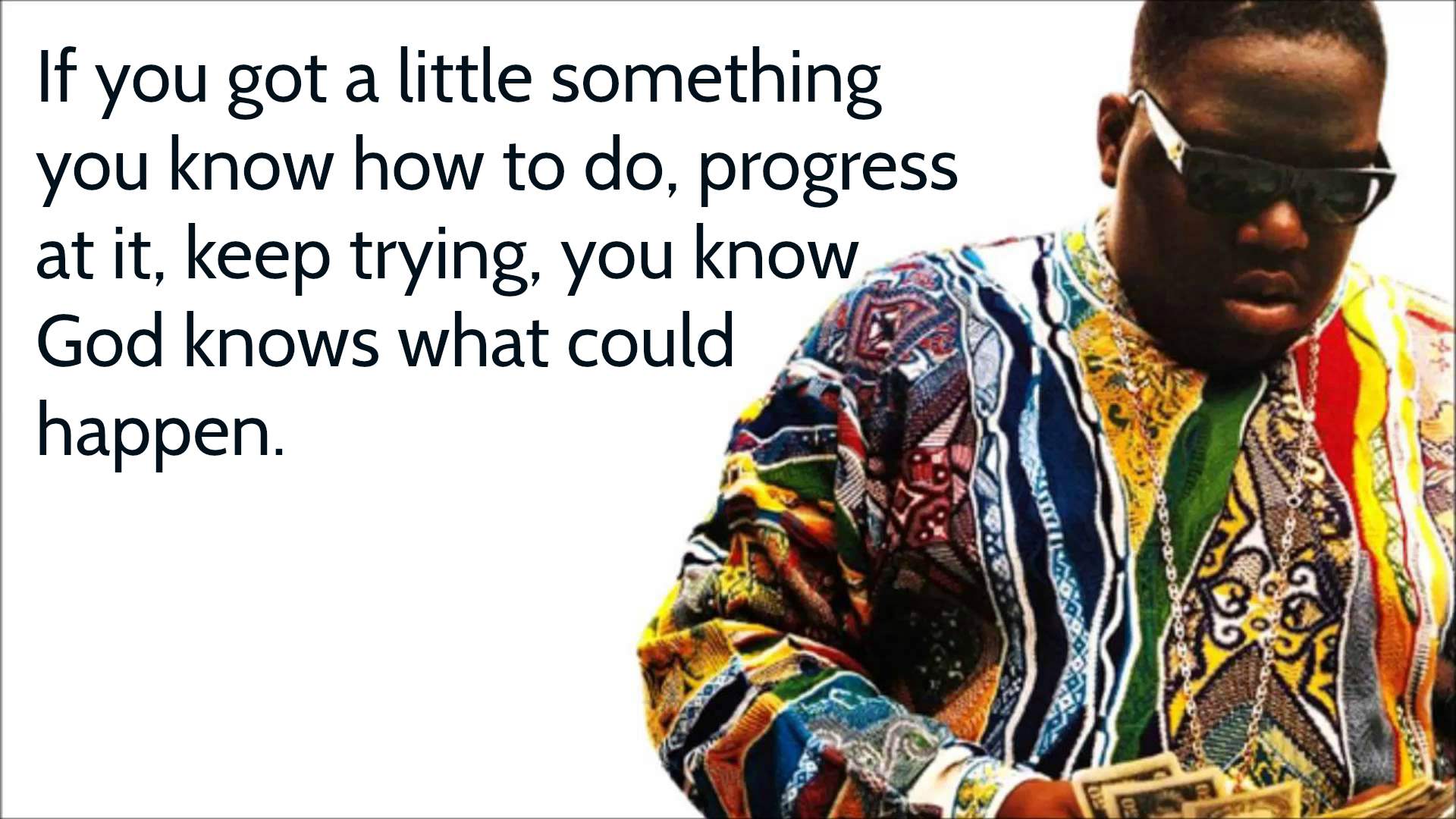 About Biggie Smalls and Biggie Smalls Quotes
Born as Christopher George Latore Wallace, he was raised by his mother alone when his father left him when he was only two years old. He got his nickname 'Biggie' because he was overweight at the age of ten. Two years thereafter, he started his dealings with drugs. But Wallace fell in love with rapping during his teenage years, and he would often perform on the streets to entertain people. Because of his distinct musical style that emanates from his poignant lyrics about life, the world embraced his music. Some of his best songs were Juicy, Hypnotize, Notorious B.I.G, Big Poppa, One More Chance, Sky's the Limit and a lot more. These songs skyrocketed the charts and he became an inspiration to many aspiring rappers until his unfortunate death at the age of 24. Even with his passing, his music is still a gem that continues to shine even after generation to generation.