A mother and son bond is a beautiful thing especially when it's a baby boy. Baby Boy's are a joyous wonder for everyone who interacts with them. They are curious, playful, cuddly and cute all in one tiny bundle. Celebrate the arrival and the life of a baby boy with some of the quotes we have composed below:
There comes a time in every rightly constructed boy's life when he has a raging desire to go somewhere and dig for hidden treasure.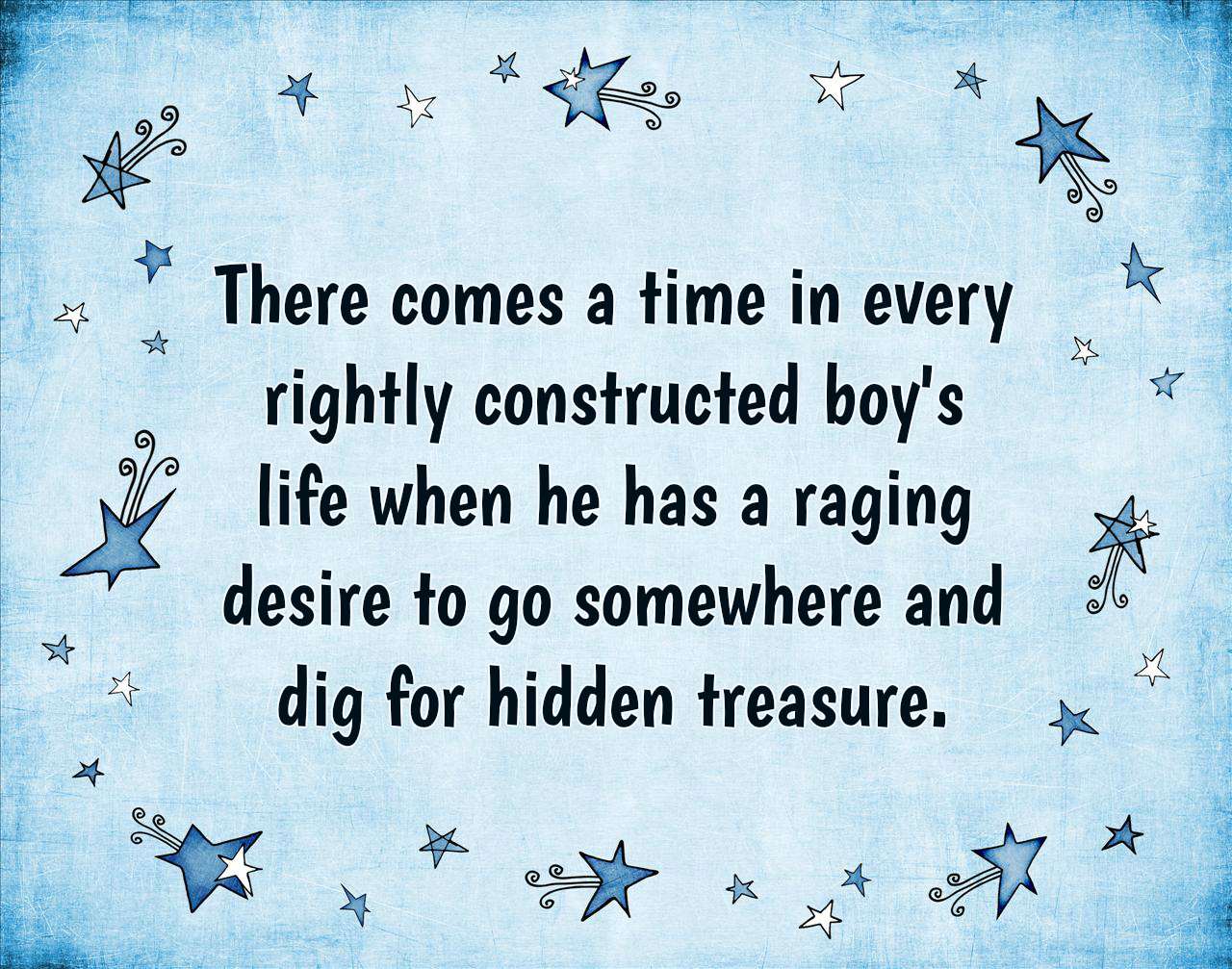 A brand new little baby boy, to fill our lives and hearts with joy.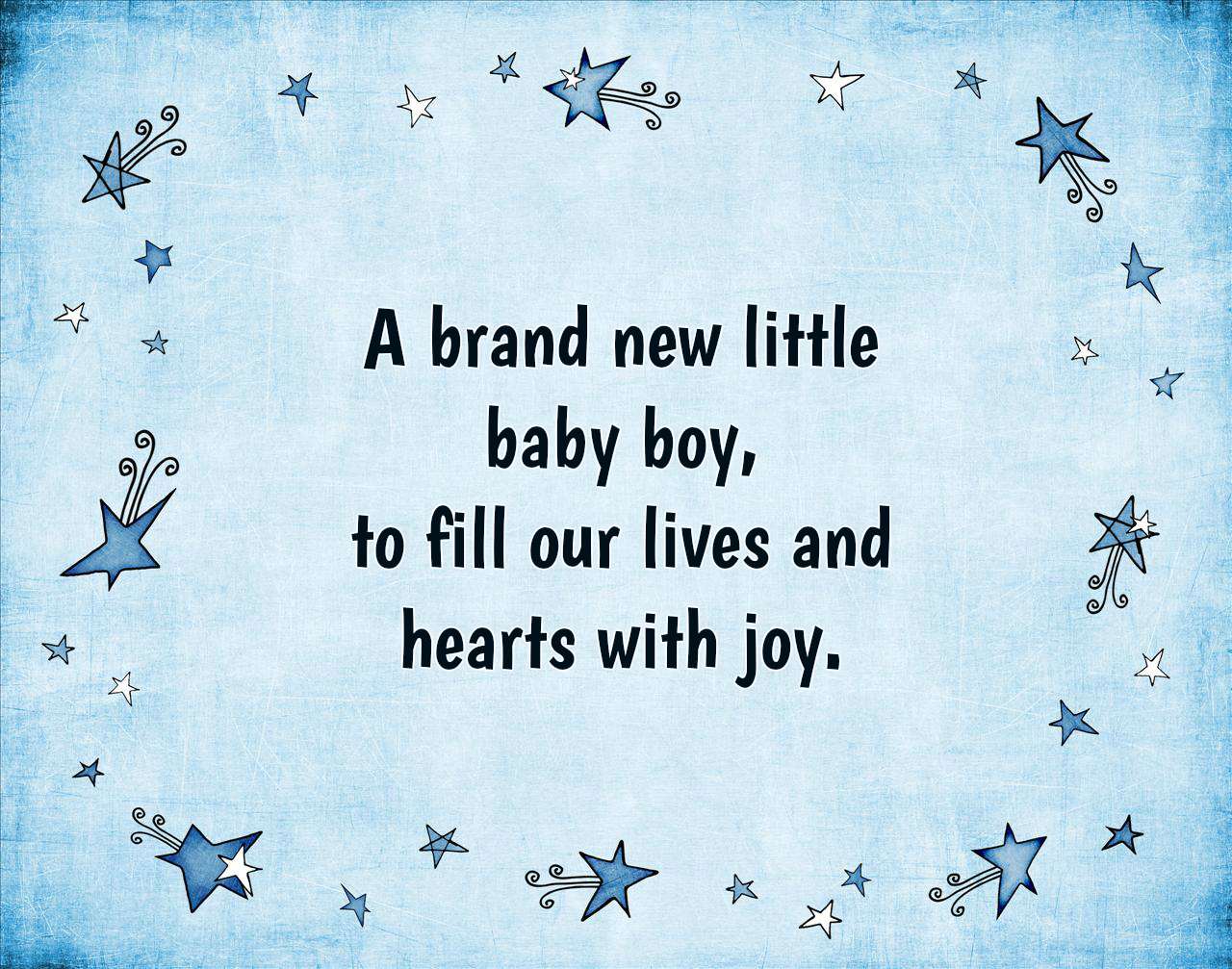 Boys are found everywhere… on top of, underneath, inside of, climbing on, swinging from, running around, or jumping to.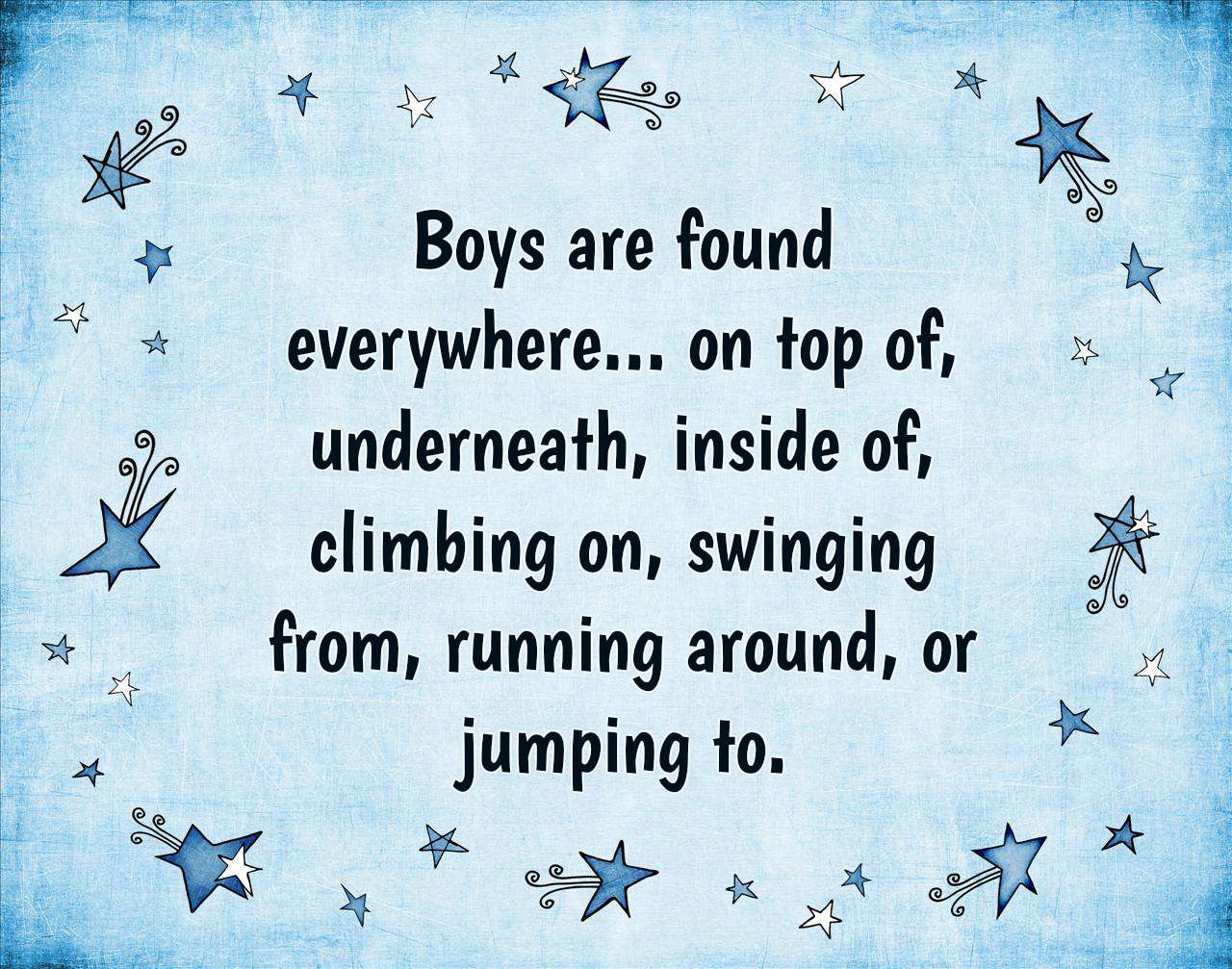 A boy is truth with dirt on its face, beauty with a cut on its finger, wisdom with bubble gum in its hair, and the hope of the future with a frog in its pocket.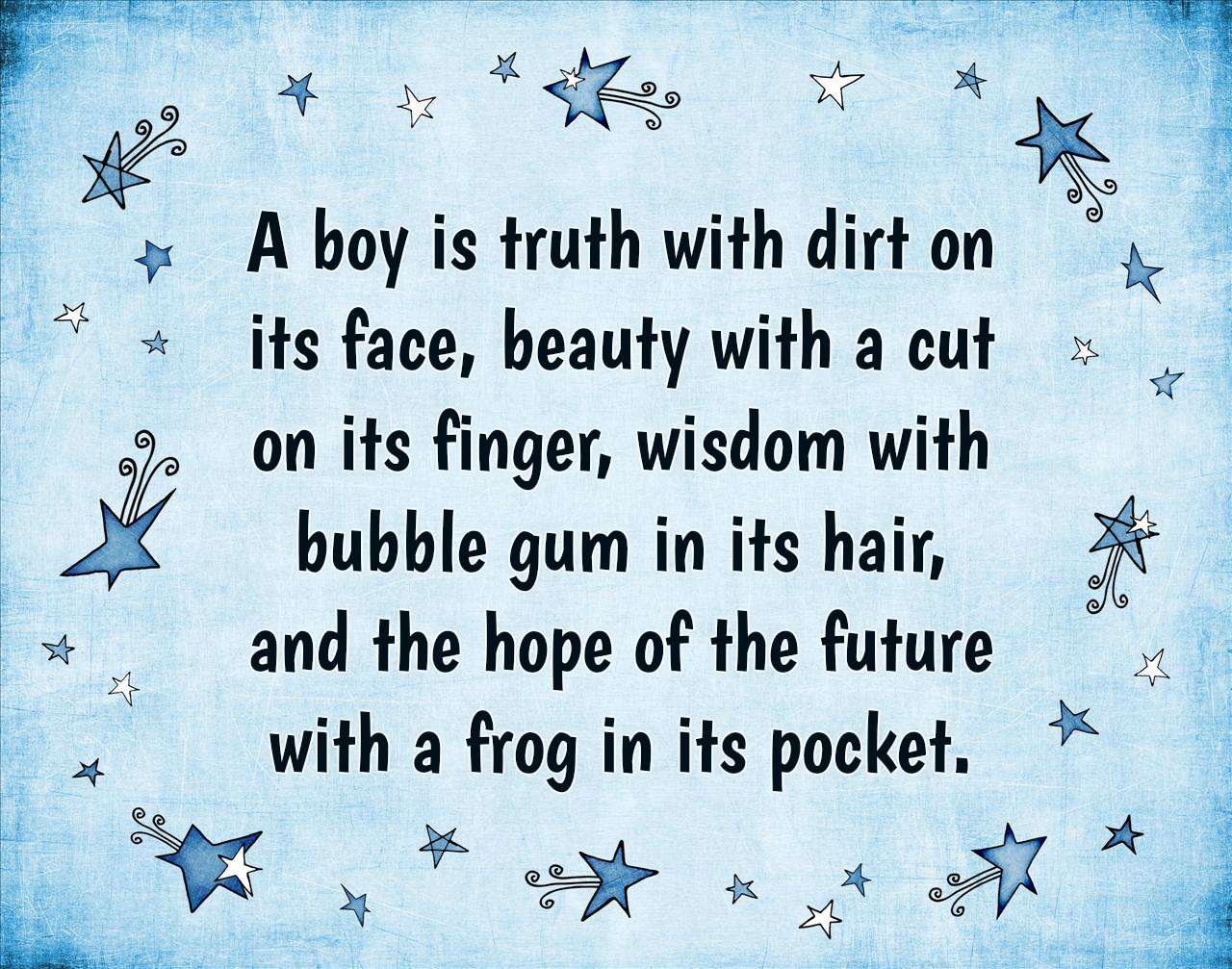 Even the toughest little boy needs to let a few tears out this is a great quote for pictures of a little boy having a tough time.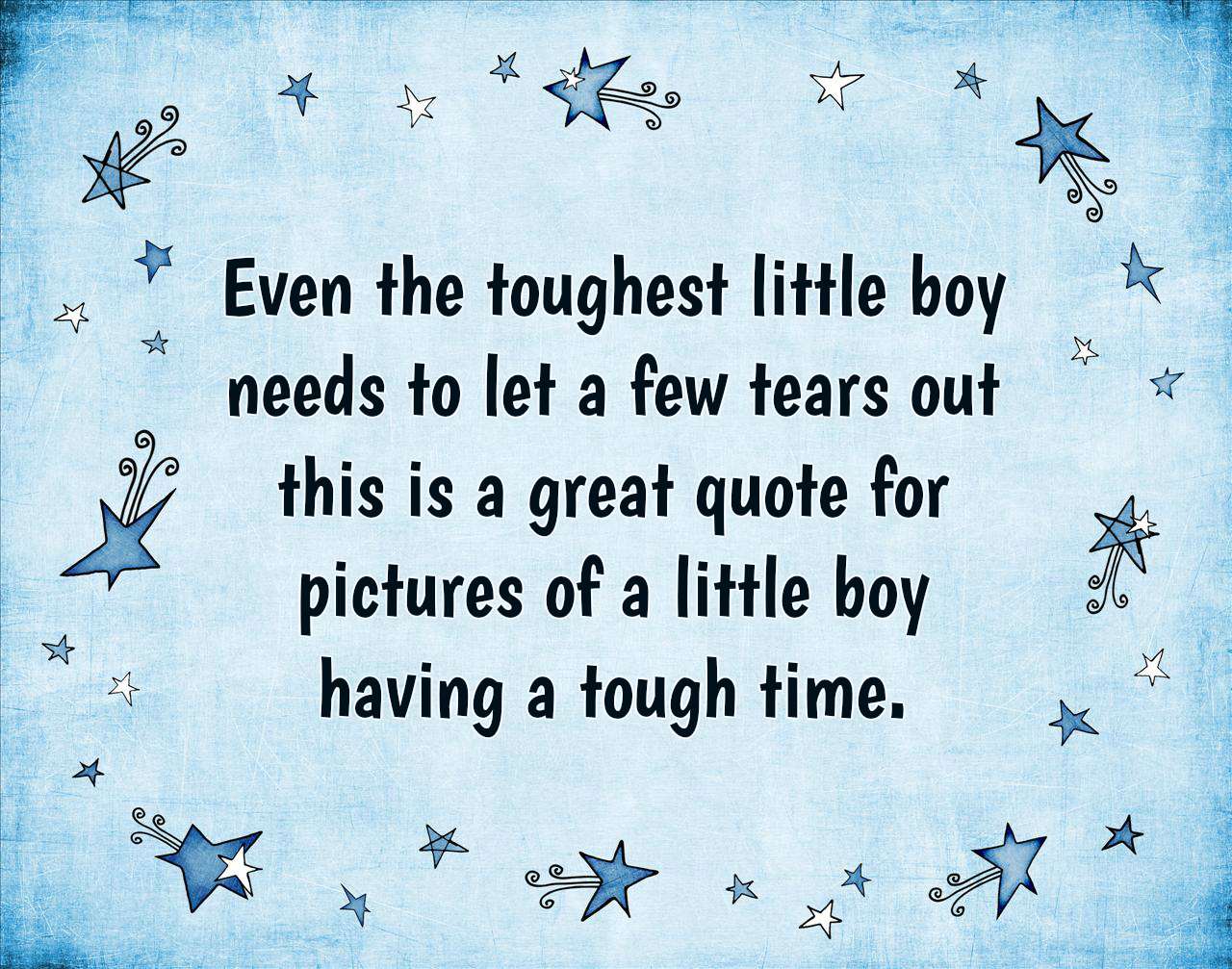 Little hands and little feet, little toothless grins so sweet, little eyes that shine so bright, little arms to hug you tight – everything's little except your joy when you have a new baby boy.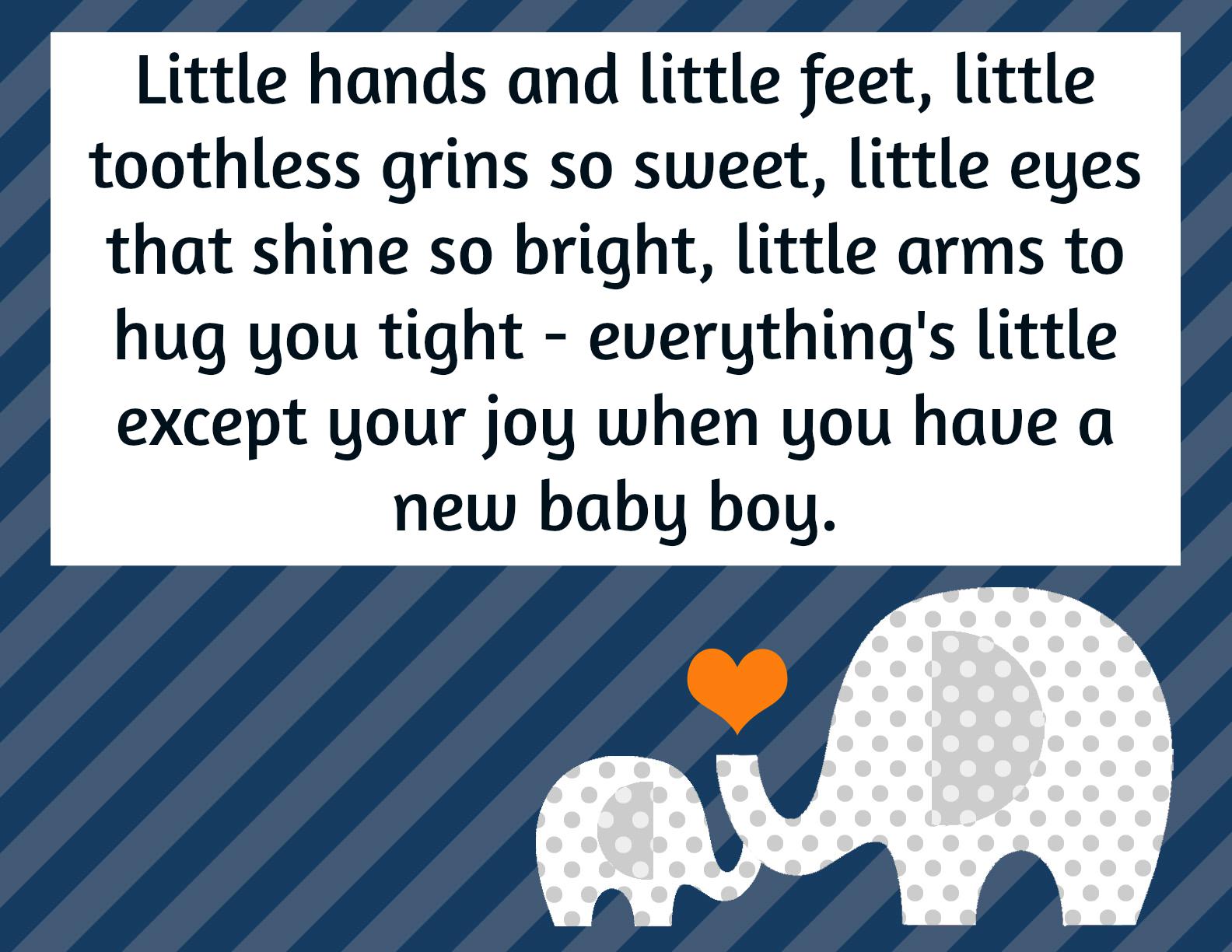 Small boys become big men through the influence of big men who care about small boys.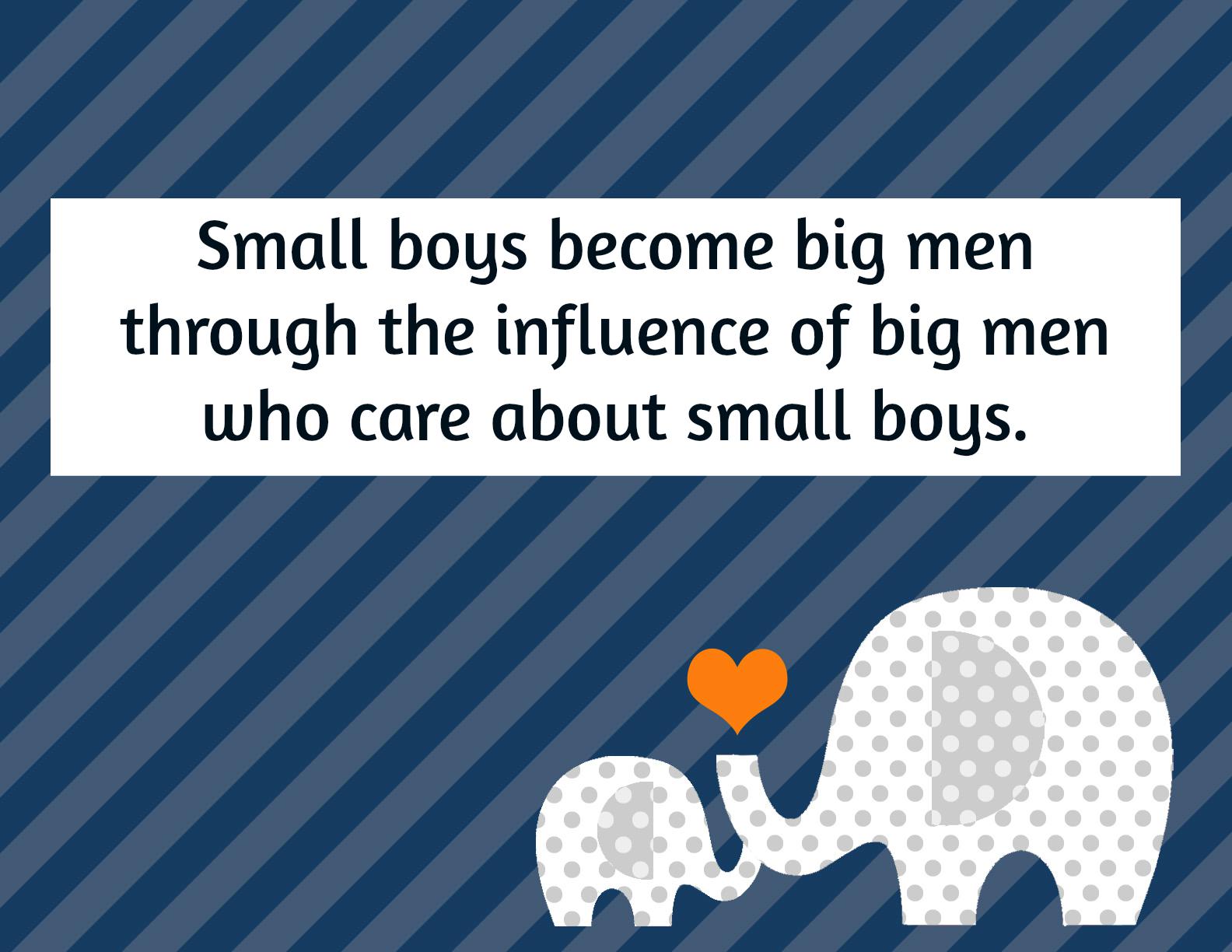 The first woman a little boy falls in love with is his mom.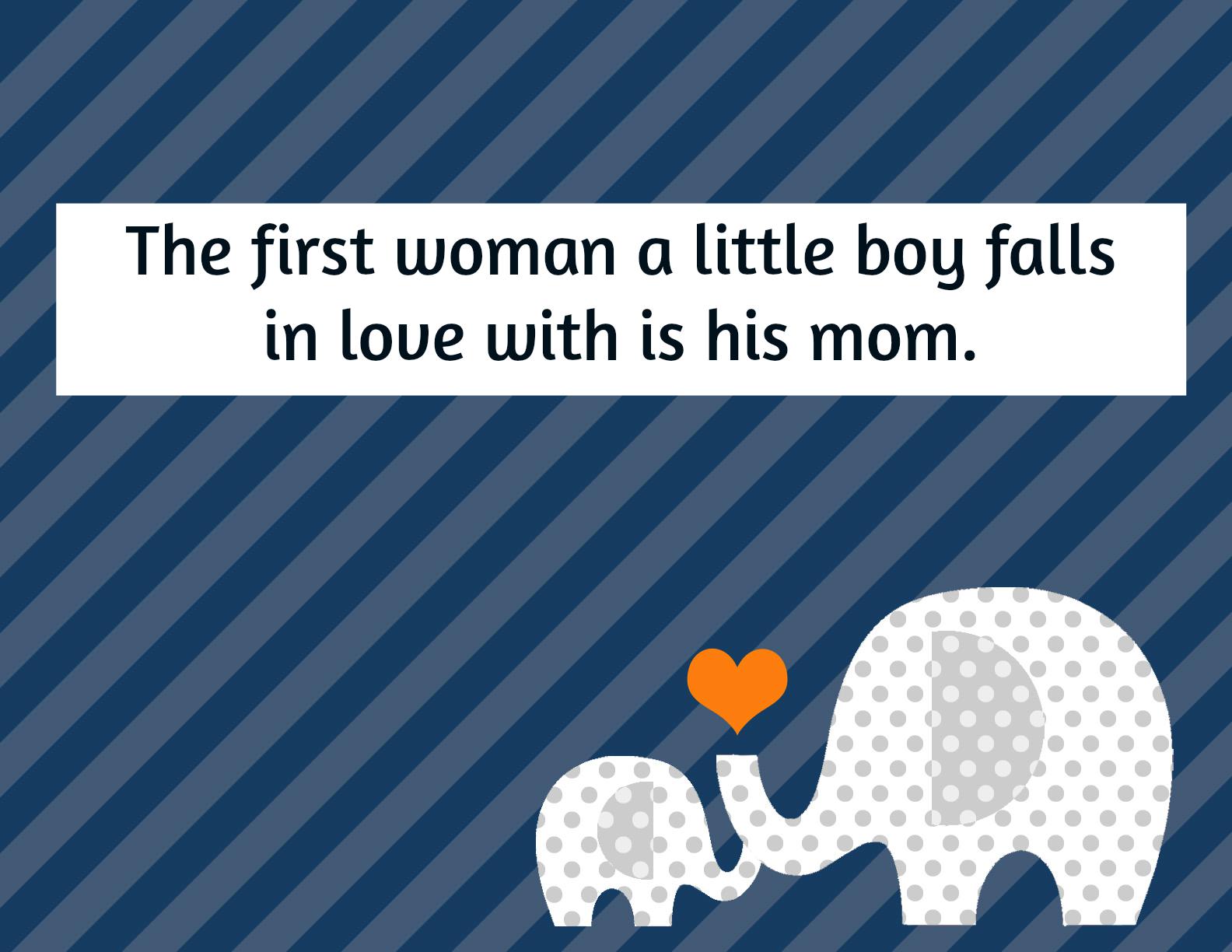 There is nothing like the blessing of a bouncing, baby boy. He will fill your home with energy and touch your heart with joy.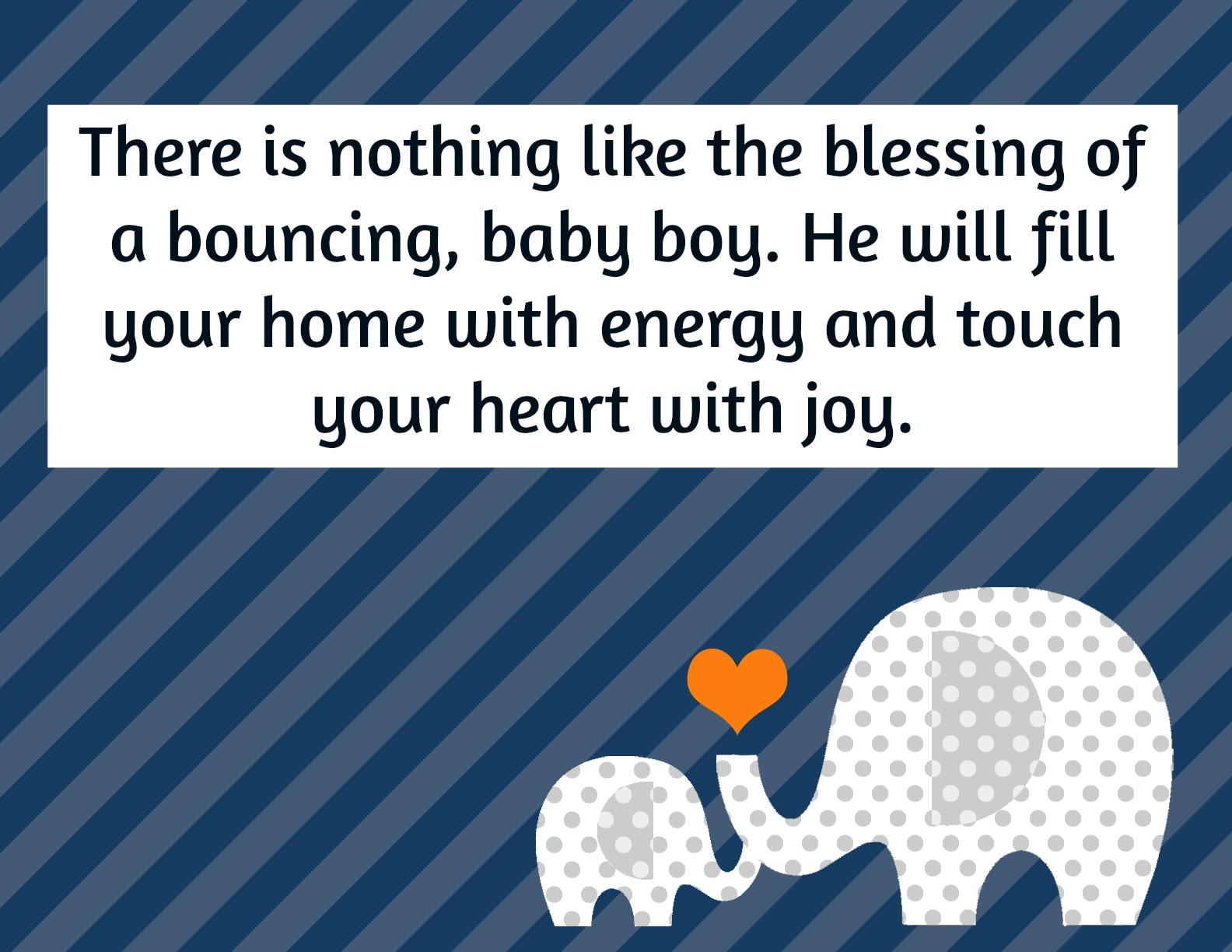 To be a mom of a baby boy is to have found your prince charming for life

His little hands stole my heart. His little feet ran away with it.

A baby boy has a special way of brining out the man in his father and the little boy in his grandfather.

Sons are the anchors of a mother's life

When you teach your son, you teach your son's son
More About Or Baby Boy Quotes:
Boys will always be boys. These adorable beings are far more than energetic creatures, who would pick a fight every now and then. A trip or a simple fall would be a normal stint for them, and you'd see them dusting it off then continue with their life, as if nothing happened. Their high energy is a pure pleasure for dads but nerve-wracking moments for moms. Amidst all the toy annoying hums and mud throwing games, little boys are very affectionate, sweet and loving, especially towards their favorite woman in the world一 their mamas. This soft side is something very unconventional that you wouldn't want to miss. Though girls seem to be cuter because of how they dress up, boys can definitely be simpler with a hidden bonus! They wouldn't mind what they wear or what they appear; hence, saving you a fortune. Most parents claim that boys have less attitude problems but raising a child, whether a girl or a boy, is still a beautiful journey to embark in.